Energy News, Baker Hughes Rig Count ;U.S. +8 to 754 Canada -16 to 207
London, March 17, (Oilandgaspress): U.S. Rig Count with oil rigs down 1 to 589, gas rigs up 9 to 162 and miscellaneous rigs unchanged at 3. Canada Rig Count with oil rigs down 17 to 122, gas rigs up 1 to 85.
---
Golfinho transactions proceeds towards closing. With reference to the stock exchange announcement published on 2 March 2023, BW Energy has today been informed that the work related to the Golfinho transactions can be restarted. BW Energy will now continue to prepare for the closing of its acquisition of a 100% operated working interest (WI) in the Golfinho and Camarupim Clusters and 65% WI in the BM-ES-23 block from Petrobras, as well as taking over the FPSO Cidade de Vitoria from Saipem. This preparation work includes progressing relevant approvals from the Brazilian authorities, operational preparedness, field development planning and build-up of the local BW Energy organization. Closing the field transaction and FPSO takeover is subject to fulfilment or waiver of conditions precedent and the restart of the FPSO after upgrades required by ANP. The transactions are expected to close in the second quarter of 2023. Read More
---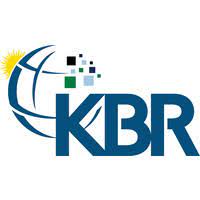 KBR (NYSE: KBR) announced today that CVR Energy, Inc.'s Board of Directors has approved the next phase of the revamp of the alkylation unit at its subsidiary's crude oil refinery located in Wynnewood, Oklahoma. This phase entails the completion of engineering, design, module fabrication and construction for KBR's Solid Acid Alkylation Technology (K-SAAT™) unit to eliminate hydrofluoric (HF) acid from the refinery. KBR's contract includes the supply of a fully engineered and fabricated modular solution along with KBR's proprietary catalyst for the project. "We view this as a landmark project for the U.S. refining industry," said Doug Kelly, KBR President, Technology. "The Wynnewood refinery will be the first U.S. implementation of K-SAAT technology, which in addition to delivering higher alkylate yield, should provide tangible environmental and safety benefits. We believe other leading refiners will adopt this technology given its clear ESG advantage."
"We are pleased to move forward with this important project," said Dave Lamp, President & Chief Executive Officer of CVR Energy. "It represents yet another example of CVR Energy's efforts to focus on safe, efficient and reliable operations, and should increase gasoline production by upgrading lower-valued propylene."
KBR's K-SAAT provides an opportunity to maximize the yield and quality of an ultra-clean gasoline blendstock with the ExSact™ catalyst, a revolutionary solid-acid catalyst that has been engineered to outperform liquid acid catalysts. Read More
---
Board of Directors, chaired by Lucia Calvosa, approved the 2022 Eni's Annual Report prepared according to article No. 154-ter of the Italian comprehensive code for exchanges and securities. Consolidated net profit attributable to Eni's shareholders amounted to €13,887 million[1].
The Italian version of Eni's 2022 Annual Report has been prepared in accordance with the European provisions on the standardization of financial languages (ESEF – European Single Electronic Format regulation). The separate draft financial statements of the parent company for the year ending December 31, 2022 reported a net profit of €5,403 million. The 2022 IFRS consolidated statements and the separate statements of the parent company Eni SpA are enclosed herein. The 2022 Annual Report (Italian version), in accordance with Article 154-ter of the Italian comprehensive code for exchanges and securities, has been handed to the Board of Statutory Auditors and the Independent Auditors. The Report will be made available to the public within the first ten days of April 2023, at the Company's registered office, on the company's website, eni.com and in the other manner provided for by current legislation together with the reports of the Board of Statutory Auditors and the Independent Auditors. On the same day, an Annual Report on Form 20-F will be filed with the U.S. SEC.
The Board of Directors approved the "Consolidated report on non-financial information" prepared in conformity with the Italian Legislative Decree No. 254/2016 and included in the management discussion of the 2022 Annual Report. The Board of Directors also approved the Report on Corporate Governance and Shareholding Structure and the Remuneration Report prepared according to article No. 123-bis and 123-ter of the Italian comprehensive code for exchanges and securities, respectively. These reports will be made available at the Company's headquarters and published on Eni's website, in the "Publications" section and in accordance with current regulation, together with the 2022 Annual Report on Form 20-F. Read More
---
The potential for large-scale solar generation to transform the energy landscape in Northern Australia has been recognised by the Australian Government's independent infrastructure advisor, Infrastructure Australia. The initiative, proposed by Australian renewable energy company Sun Cable, was today included in Infrastructure Australia's Annual Infrastructure Priority Initiative List, joining 3 other projects within the NT. Specifically, Infrastructure Australia has recognised the opportunity that the Northern Territory has to produce large-scale renewable energy due to its large land mass, solar resource and proximity to energy intense markets in the Indo-Pacific region. This presents an opportunity to harness the Northern Territory's competitive advantage by developing large-scale, dispatchable renewable energy generation, supported by transmission infrastructure to supply domestic and export markets. The aim of its priority project list is to highlight a pipeline of nationally significant infrastructure projects and promote government and private sector investment in critical infrastructure with strong economic and community benefits. As Infrastructure Australia notes in the Priority List, "In light of the planned retirement of some Northern Territory gas-powered generators, large-scale solar energy generation and storage may provide an opportunity to enhance generation for the Darwin-Katherine Integrated System, reduce greenhouse gas emissions and reduce electricity prices, which currently are subsidised by the Northern Territory Government." Northern Territory Chief Minister, Michael Gunner welcomed the inclusion of large-scale solar generation on the priority project list saying "Sun Cable's Australia-ASEAN Power Link project will see up to $8 billion invested in the Territory – a massive boost for local jobs and businesses and will make the Territory a renewable energy superpower." "Renewable energy from Sun Cable delivered at scale into Darwin will be the catalyst for growth in existing and emerging industries, including low-emissions manufacturing and zero-emissions data centres and digital services, Michael Gunner said. Welcoming the Infrastructure Australia announcement, Sun Cable CEO, David Griffin said "there is an opportunity to harness abundant renewable energy resources for domestic electricity supply, growing Australia's capacity to contribute to the whole global value chain of renewable electricity, including zero emissions manufacturing, as well as creating an intercontinental renewable electricity transmission export industry for Australia," he said. Read More
---
---
The global electric vehicle (EV) market is reeling from one of the most dramatic collapses in monthly sales to date, with Rystad Energy research showing that only 672,000 units were sold in January, almost half of December 2022 sales and a mere 3% year-on-year increase over January 2022. The EV market share among all passenger car sales also tumbled to 14% in January, well down on the 23% seen in December.
EV sales have been on a relatively consistent upward trajectory in recent years – aside from periods impacted by Covid-19 pandemic-related supply chain issues – and a significant collapse in sales is worrying news for the industry. Tax credits and government subsidies have propped up the EV market to date as countries identify passenger car fleet electrification as a core tactic for meeting net-zero emissions goals, but the reduction or removal of these subsidies this year has dampened consumer sentiment. Automakers are now scrambling to reverse the downward spiral and salvage the market in 2023. Read More
---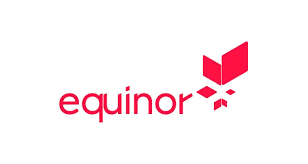 On 17 March, EU Commission President Ursula von der Leyen, NATO Secretary General Jens Stoltenberg and Norwegian Prime Minister Jonas Gahr Støre visited the Troll A platform in the North Sea. Troll is Norway's largest gas field, providing more than 10 per cent of the gas consumed in the EU in 2022. Equinor CEO Anders Opedal hosted the offshore visit. "This visit underlines Norway's importance as a secure and reliable supplier of energy to Europe," says Anders Opedal. Read More
---
India's imports from Russia jumped about five times to USD 41.56 billion during the April-February period of this fiscal due to increasing inbound shipments of crude oil from that country, according to the commerce ministry data. In 2021-22, Russia was India's 18th largest import partner, accounting for USD 9.86 billion of imports. From just 0.2 per cent of all oil imported by India, Russia supplied 28 per cent of the total oil imported in January. The ministry's data showed that imports from China rose by about 6.2 per cent to USD 90.72 billion during the April-February period. Read More
---
Ships filled with refined fuels are floating off the coasts of Europe, Africa and Latin America, potentially ratcheting up waiting fees. Some vessels hauling the OPEC+ producer's crude oil are bouncing between ports without discharging, while others are unloading and being stashed at unusual locations.
It all points to a network of logistics that is struggling to keep pace with servicing a country that exports over 7 million barrels a day of crude oil and products. A vast swath of that trade has shifted from Europe to new and less-familiar customers, often thousands of miles further away.About 1.2 billion barrels of crude oil were on the water last week, the highest for this time of the year in data going back to 2016, data from Vortexa Ltd. showed. Two tankers that carried Russia's flagship Urals crude to the mouth of the Persian Gulf have stayed put since they arrived months ago. At least four tankers with the nation's ESPO crude have waited for weeks with some visiting one Chinese port after another, while around 4.4 million barrels of diesel-type fuel from Russia were kept at sea in early March in its largest buildup in at least seven years. Read More
---
Mitsubishi Heavy Industries Power IDS Co., Ltd., a part of Mitsubishi Heavy Industries (MHI) Group, has received an order for a renovation project to enhance the output of steam turbine generators at the Renwu Refuse Incineration Plant, a waste incineration facility in Kaohsiung, Taiwan. The renovation contract was concluded with Onyx Ta-Ho Environmental Services Co., Ltd. (Onyx Ta-Ho, Head Office: Taipei), a major waste disposal company that handles operations and maintenance (O&M) for the facility.
The Renwu Refuse Incineration Plant is located in the Renwu District of Kaohsiung City, northeast of the city center. The initial 21-year contract period, begun when responsibility for O&M was transferred from the city's Environmental Protection Bureau to a private company, has now concluded. As the contract has been renewed for a further 15 years with Onyx Ta-Ho in charge of O&M, improvement work for core equipment is to be conducted. The conclusion of renovation work and start of operations is scheduled for mid-2024. The contracted renovation project is for steam turbine generators originally supplied by MHI in 1998. The scope of the project has been kept to a minimum, with components carefully selected for upgrade in order to make the best possible use of the existing equipment and improve efficiency. By optimizing the design of the turbine casing and internal equipment based on the changes in operating conditions since the plant was built, the project is expected to enhance power generation output markedly. Mitsubishi Heavy Industries Power IDS was awarded this contract in recognition of its advanced engineering proposal, along with past performance and reliability that has ensured stable operations for more than two decades. Read More
---
---
Oil prices closing lower by end of business on Monday.
Oil and Gas Blends
Units
Oil Price $
change
Crude Oil (WTI)
USD/bbl
$65.84
Down
Crude Oil (Brent)
USD/bbl
$72.06
Down
Bonny Light
USD/bbl
$74.14
Down
Saharan Blend
USD/bbl
$74.04
Up
Natural Gas
USD/MMBtu
$2.34
Down
OPEC basket 16/03/23
USD/bbl
$73.75
Down
At press time 17 March 2023
---
Baker Hughes Rig Count
U.S. +8 to 754 Canada -16 to 207
---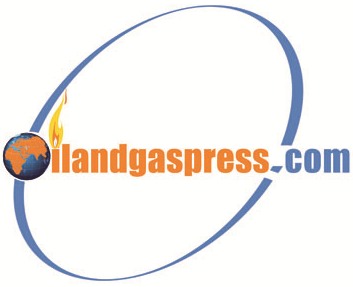 OilandGasPress Energy Newsbites and Analysis Roundup | Compiled by: OGP Staff, Segun Cole @oilandgaspress.
Disclaimer: News articles reported on OilAndGasPress are a reflection of what is published in the media. OilAndGasPress is not in a position to verify the accuracy of daily news articles. The materials provided are for informational and educational purposes only and are not intended to provide tax, legal, or investment advice.
Information posted is accurate at the time of posting, but may be superseded by subsequent press releases
Please email us your industry related news for publication info@OilAndGasPress.com
Follow us: @OilAndGasPress on Twitter |
Oil and gas press covers, Energy Monitor, Climate, Renewable, Wind, Biomass, Sustainability, Oil Price, LPG, Solar, Marine, Aviation, Fuel, Hydrogen, Electric ,EV, Gas, energy monitors,