Energy News Brief to 04th October 2021
The world still needs fossil fuels to meet most energy needs. Global natural gas shortages, record gas prices in Europe paint a true picture.
---
By accelerating its clean energy transition, China can secure major economic, innovation and employment benefits while helping the world move nearer to achieving shared climate goals. China is aiming to reach a peak in its CO2 emissions before 2030 and carbon neutrality before 2060. The energy sector is the source of almost 90% of China's greenhouse gas emissions, putting energy policies at the heart of the country's transition to carbon neutrality. Read More
---
Investment is increasing in hydrogen projects to support the clean energy transition, but further efforts are needed to reduce costs and encourage wider use across sectors. Governments need to move faster and more decisively on a wide range of policy measures to enable low-carbon hydrogen to fulfil its potential to help the world reach net zero emissions while supporting energy security, the International Energy Agency says in a new report released today. Currently, global production of low-carbon hydrogen is minimal, its cost is not yet competitive, and its use in promising sectors such as industry and transport remains limited – but there are encouraging signs that it is on the cusp of significant cost declines and widespread global growth, according the IEA's Global Hydrogen Review 2021. Read More
---
Equinor has its hand in all the pies as it boosts gas exports ahead of the European gas crisis, while its investments in oil and oil product exports are stronger than ever, not forgetting the company's ever-expanding renewables portfolio. Equinor is the example of an oil major that's doing it right. This week, Equinor announced it would be boosting its gas exports, as much of Europe continues to contend with severe gas shortages.
Read More
---
On 30 September, a conference titled "Going Green: A Global and Armenian Perspective on Sustainable Development and Management" was held in Yerevan with support from the British Embassy Yerevan and in partnership with the CITY College, University of York Europe Campus.
This event was a precursor to the 26th UN Climate Change Conference of the Parties (COP26), which the UK will host between 31 October and 12 November in Glasgow. The conference sought to address the topic of sustainability of supply chains in Armenia and provide a high-level platform for policy makers, researchers and the private sector to present and discuss trends, opportunities and practical challenges encountered in the field. Read More
---
Potential for development of LNG to Power projects in Vietnam. We noted that Vietnam has a successful track record in developing coal-fired power plants sponsored by international investors who would have assumed that the risk allocation that has been developed could be used as a starting point for developing LNG to Power plants. However, we also noted that there were a lot of uncertainties on how the market would develop due to:
a major change in Vietnamese law, including the PPP Law which took effect as of 1 January 2021;
the lack of precedent LNG to Power projects in Vietnam; and
the lack of any large conventional power projects, which were not developed under the PPP scheme, that have been successfully financed on a non-recourse basis. The new laws ("New Laws") are now in force and WFW has been advising on the introductory stages of several LNG to Power projects in Vietnam. In this article, we discuss some of the developments under the New Laws, and our practical experience advising on LNG to Power projects in Vietnam. Read More
---
ExxonMobil and Rosneft have signed a Memorandum of Understanding to cooperate on the assessment of lower-carbon technologies to reduce greenhouse gas emissions from their operations. The companies will consider the prospects of new projects initially focused on carbon capture and storage (CCS) and the development of lower-carbon fuels, such as hydrogen and ammonia. Read More
---
Chevron Corporation ("Chevron", NYSE: CVX) today announced the commencement of 23 separate offers (the "Offers") to purchase for cash up to $2.0 billion aggregate principal amount of outstanding notes of the series listed in the table below (collectively, the "Notes"). Subject to the Maximum Purchase Condition (as defined below), the series of Notes that are purchased in the Offers will be based on the acceptance priority levels (each, an "Acceptance Priority Level"). If a given series of Notes is accepted for purchase pursuant to the Offers, all Notes of that series that are validly tendered will be accepted for purchase. No series of Notes will be subject to proration pursuant to the Offers. The Offers are made upon the terms and subject to the conditions set forth in the Offer to Purchase dated October 4, 2021 relating to the Notes (the "Offer to Purchase") and the accompanying notice of guaranteed delivery (the "Notice of Guaranteed Delivery") and, as applicable, the letter of transmittal (the "Letter of Transmittal" and, together with the Offer to Purchase and Notice of Guaranteed Delivery, the "Tender Offer Documents"). Capitalized terms used but not defined in this announcement have the meanings given to them in the Offer to Purchase. Read More
---
Neste Corporation has today received a notification under Chapter 9, Section 10 of the Finnish Securities Market Act (FSMA). According to the notification by BlackRock, Inc., the aggregate direct and indirect holdings of the entities referred to therein in Neste Corporation have on 1 October 2021 exceeded 5% of the total number of shares and voting rights of Neste Corporation. According to the notification received by Neste Corporation, the aggregate holdings of BlackRock in Neste Corporation on 1 October 2021 amounted to a total of 39,226,737 shares, corresponding to approximately 5.09% of the total number of shares and voting rights of Neste Corporation. The share stock of Neste Corporation consists of 769,211,058 shares, each entitling one vote. Read More
---
Commodity Prices
Units
Price $
Change
Crude Oil (WTI)
USD/bbl
$77.82
Up
Crude Oil (Brent)
USD/bbl
$81.47
Up
Bonny Light
USD/bbl
$77.67
Down
Natural Gas
USD/MMBtu
$5.97
Up
OPEC basket 30/09/21
USD/bbl
$76.36
Down
At press time 04th October 2021
---
UK supports Angola's transitioning to Green Economy
PM's Trade Envoy visits Luanda for the first time to further the expansion of commercial relations between both countries focusing on sustainable development. The meetings covered a vast range of issues focussing on the work around greening the economy, climate change, financial inclusion and infrastructure to support Angola's low-carbon development. Coming ahead of COP26, the global conference on climate change to be held in the UK in November, there was a strong emphasis on the transition to a green economy through the adaption of green finance instruments, sustainable solutions in transport, industry and agriculture, and work towards net zero emissions. Read More
---
CME Group, today reported its Q3 and September 2021 market statistics, showing average daily volume (ADV) increased 14 percent to 17.8 million contracts during the third quarter, and was up 11 percent at 18.8 million contracts during the month of September. Energy ADV increased 18%. Energy ADV of 2.3 million contracts, Energy ADV increased 14%
Micro WTI Crude Oil futures reached an ADV of 53,000 contracts, having traded more than 3.3 million total contracts since their July 12 launch
---
The active rig count acts as a leading indicator of demand for products used in drilling, completing, producing and processing hydrocarbons.
Region
Period
No. of Rigs
Change
U.S.A
1st October 2021
528
+7
Canada
1st October 2021
165
+3
International
Sept. 2021
787
+10


Baker Hughes Rig Count to 1st October 2021
---
The 21st OPEC and non-OPEC Ministerial Meeting, held via videoconference, concluded on Monday, 4 October 2021.
In view of current oil market fundamentals and the consensus on its outlook, OPEC and participating non-OPEC oil producing countries:
Reaffirmed the decision of the 10th OPEC and non-OPEC Ministerial Meeting on 12 April 2020 and further endorsed in subsequent meetings including the 19th OPEC and non-OPEC Ministerial Meeting on the 18 July 2021.
Reconfirmed the production adjustment plan and the monthly production adjustment mechanism approved at the 19th OPEC and non-OPEC Ministerial Meeting and the decision to adjust upward the monthly overall production by 0.4 mb/d for the month of November 2021, as per the attached schedule.
Reiterated the critical importance of adhering to full conformity and to the compensation mechanism taking advantage of the extension of the compensation period until the end of December 2021. Compensation plans should be submitted in accordance with the statement of the 15th OPEC and non-OPEC Ministerial Meeting.
Will hold the 22nd OPEC and non-OPEC Ministerial Meeting on 4 November 2021. Read More
---
Oil and Gas News Straight from the Source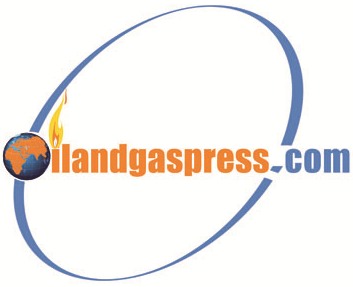 ---
OilandGasPress Energy Newsbites and Analysis Roundup |Compiled by: OGP Staff, Segun Cole. Please send us your industry related news for publication
Announce new products, New Partnerships, New director appointment, New office, financial reports, New sales staff, new contracts, charity affiliations and general news and offers by your organisation! Submit your Releases or contact us now!
Submit a Press Release
Oilandgaspress.com | Energy, Climate, Renewable, Wind, Biomass, Sustainability, Oil Price, LPG, Solar,Marine,Aviation,Fuel,Hydrogen,
we provide you with the latest news summary with links straight to the source!!