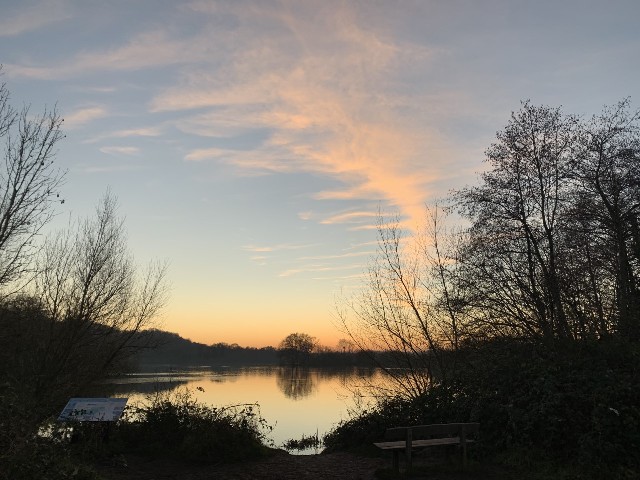 Energy News Digest, Oil and Gas, 14th Dec. 2021 WTI for January delivery fell 38 cents to settle at $71.29 a barrel in NY.
Brent for February settlement fell 76 cents to settle at $74.39 a barrel.
---
An integrated approach was taken to optimize drilling practices and parameters. M-I SWACO monitored the fluid properties and made sure they remained within the specifications of the drilling program. Schlumberger provided three strategies to minimize or eliminate the series of problems caused by wellbore instability. A pressurewhile- drilling tool was used to monitor ECD in real time and stream data. This enabled better control of fluid properties, more accurate modeling, and better identification and mitigation of troublesome areas. Extended-reach architect software was used to gain a better understanding of the loads, stresses, and pressures encountered during the well construction process. Read More
---
What are some of the unique capabilities enabled by all-electric production systems?
Electrification brings considerable simplification of the subsea templates and associated topside infrastructures. Operators can remove all hydraulic elements, simplify subsea distribution units, and eliminate hundreds of kilometers of hydraulic control lines without adding major electrical requirements to the system. This enables the creation of simplified, optimal system architecture, which enables new frontiers with deeper and longer step-out wells. It also addresses all the health, safety, and environmental (HSE) issues associated with pressurized fluids. Read More
---
EIA forecasts that U.S. natural gas production will increase in 2022
In the December 2021 Short-Term Energy Outlook (STEO), we forecast that U.S. dry natural gas production will increase from 95.1 billion cubic feet per day (Bcf/d) in October 2021 to 97.5 Bcf/d by December 2022, an increase of 2.4 Bcf/d (2.5%). If realized, the December 2022 forecast production level will exceed the previous record of 97.2 Bcf/d, which was set in November 2019. The November 2019 record was set before COVID-19 was declared a pandemic, and before the COVID-19-associated declines in demand resulted in production declines to a low of 87.3 Bcf/d in May 2020. Dry natural gas production has generally risen since October 2020. Natural gas production remained above 92.0 Bcf/d in 2021, except in February, when a winter storm substantially affected oil and natural gas production in Texas. Read More
---
China has developed what it calls a Satellite Quantum System in a bid to combat any adversary intrusion into its power infrastructure. The country boasts the world's largest national power grid. As critical infrastructure gets increasingly integrated with data and network systems, there remains an enhanced risk of these systems being compromised in the case of a confrontation. China seems to have gauged the threat and has now devised a network against it, being a power-dependent developing economy. It has reportedly developed the world's first quantum satellite, integrating its ground-based critical infrastructure with space-based quantum technology. "China has built a quantum communication network in space to secure its electric power grid from cyber-attacks," said the scientists involved in the project, as reported by SCMP. Read More
---
As wind and solar power have become dramatically cheaper, and their share of electricity generation grows, skeptics of these technologies are propagating several myths about renewable energy and the electrical grid. The myths boil down to this: Relying on renewable sources of energy will make the electricity supply undependable. Read More
---
Commodity Prices
Units
Price $
change
Crude Oil (WTI)
USD/bbl
$69.95
Down
Crude Oil (Brent)
USD/bbl
$72.98
Down
Bonny Light
USD/bbl
$74.48
Up
Natural Gas
USD/MMBtu
$3.72
Down
OPEC basket 13/12/21
USD/bbl
$75.04
Up
At press time 14th December 2021
---
SpaceX is launching a program to capture carbon dioxide (CO2) from the atmosphere and turn it into rocket fuel, the company's founder Elon Musk said on Monday. "SpaceX is starting a program to take CO2 out of atmosphere & turn it into rocket fuel. Please join if interested," Musk tweeted, adding that it "Will also be important for Mars." SpaceX, a space transportation services and communications corporation, ultimately aims to colonize Mars, according to Musk, who is also chief executive of Tesla. Read More
---
Vopak Moda Houston, LLC today announced that its marine terminal in the Port of Houston is fully operational. Formed in 2016, Vopak Moda Houston is a joint venture between Royal Vopak and Moda Midstream. Strategically located in Houston's refining and petrochemical corridor and in close proximity to multiple ammonia, hydrogen and nitrogen pipelines, Vopak Moda Houston is the first greenfield terminal development in the Port of Houston in more than a decade. Designed to handle very large gas carriers (VLGCs), as well as smaller vessels and barges, Vopak Moda Houston is the only waterborne ammonia terminal in the Port of Houston with deepwater capabilities. The terminal has existing permits for additional berthing positions. Vopak Moda Houston is directly connected via pipeline to the Port of Houston petrochemical complex, the nation's largest and world's second-largest petrochemical complex. Read More
---
Secretary Haaland Discusses Bipartisan Infrastructure Law's Investments in Plugging Orphan Wells and Addressing Legacy Pollution
In Los Angeles County, Calif., Secretary Haaland toured idle and orphaned wells and participated in an environmental justice roundtable to discuss the devastating and long-lasting effects of legacy pollution. According to recent estimates, more than 500,000 people in Los Angeles County live within a half mile of an active or idle oil and gas well. Secretary Haaland also joined Mayor Eric Garcetti and local Los Angeles City leaders to learn about what is being done to restore these areas for future generations. Read More
---
US Federal government will help clean up LA's 1,300 oil wells
Hollywood may be LA's best-known industry, but a century ago, it was oil. In the 1920s, the city was home to thousands of wells producing a quarter of the world's petroleum. Today, 700 of those wells are still active, and another 600 have been abandoned within city limits, emitting climate-changing methane gas and polluting groundwater. "LA County has one of the highest concentrations of oil and gas wells of any city in the entire country, with some recent estimates suggesting that 500,000 people in LA live within a half mile of a well," U.S. Secretary of the Interior Deb Haaland said Friday during a visit to Vista Hermosa Natural Park in LA, where a pair of orphaned wells two blocks from the park are still leaking. "Those wells have serious impacts on the health and wellbeing of the community and the planet." Read More
---
Baker Hughes Rig Counts,The business barometer for the drilling industry and its suppliers North America Rig Count up by 7.Canada Rig Count is down 3 from last week to 177, with oil rigs down 3 to 110, gas rigs unchanged at 67.
Region
Period
No. of Rigs
Change
U.S.A
10th December 2021
576
+7
Canada
10th December
177
-3
International
Nov.2021
817
—
---
US Interior Secretary Haaland touts solar energy in desert visit
U.S. Interior Secretary Deb Haaland visited the California desert on Saturday to promote industrial solar farms and other major renewable projects on public lands in the West. "The demand for renewable energy has never been greater," she said at a sun-splashed outdoor press briefing at the Bureau of Land Management's Palm Springs office. "The technological advances, increased interest, cost-effectiveness and tremendous economic potential make these projects a promising path for diversifying our energy portfolio." Read More
---
PixelMax, the award-winning 3D tech innovation company, recently outlined its vision for the future of the workplace in a thought leadership blueprint. PixelMax believes that in order for British businesses to thrive and embrace such major events and pandemics – and the digital revolution – they need to future-proof their workplace environments. They need to create a workplace that is a hybrid, embracing all of the positive elements of going into the physical workplace, along with the ability to be part of – and engaged within – the virtual workplace. Read More
---
Egypt's LNG has become a hot commodity recently as European and Asian markets yearn for additional supplies and East Mediterranean demand spikes. This week, Lebanon's PM Najib Mikati asked El Sisi for urgent supplies of natural gas to counter his country's power shortage. No mention was made of possible discussions between both leaders about the ongoing Lebanon-Israeli maritime delineation discussions, but sources have indicated a possible Egyptian role in that issue going forward. The Israeli-Lebanese maritime discussion is of importance, as both sides are claiming offshore waters in which potential vast natural gas reserves are expected to be. A maritime solution could even open up possible cooperation of Lebanon with the East Mediterranean Gas Forum, which includes Egypt, Greece, Cyprus, and Israel. The integration of Lebanese production (if commercial) would only strengthen the regional gas market further. Read More
---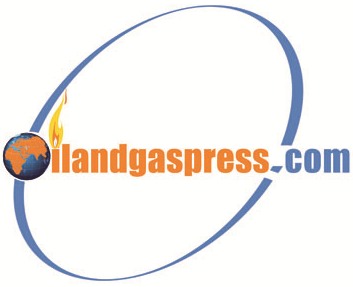 OilandGasPress Energy Newsbites and Analysis Roundup |Compiled by: OGP Staff, Segun Cole @oilandgaspress.
News articles reported on OilAndGasPress are a reflection of what is published in the media. OilAndGasPress is not in a position to verify the accuracy of daily news articles. The materials provided are for informational and educational purposes only and are not intended to provide tax, legal, or investment advice.