Energy News Digest, Oil and Gas, 16th Dec. 2021. OPEC daily basket price stood at $73.12 a barrel
Vitol Group, the world's largest independent oil trader, said it expects prices to rise next year due to a lack of new investment in production.
---
Mitsubishi Power, a power solutions brand of Mitsubishi Heavy Industries, Ltd. (MHI), has shipped a total of three M701JAC gas turbines to the Fujairah F3 power plant in the UAE from its Takasago Machinery Works in Hyogo Prefecture. The plant will use an efficient combined cycle technology in the region and will be the largest natural gas fired gas turbine combined cycle (GTCC) facility in the UAE, playing a crucial role in the country's power generation sector, while also contributing to the GCC's power grid. The M701JAC is the world's leading gas turbine with an efficiency greater than 64%, reliability of 99.6%, and the lowest carbon emissions per unit of power when used in combined cycle. Capable of operating on a mixture of up to 30 percent hydrogen and 70 percent natural gas, the turbines can be increased to 100 percent hydrogen in the future. Read More
---
Mitsubishi Corporation (MC) and Lawson, Inc. (Lawson) announce a new collaboration in the supply of renewable energy to Lawson convenience stores. Details are explained below.
Lawson will use renewables to power approximately 3,600 of its stores in the Kanto-Koshin District and the prefectures of Gifu, Shizuoka, Aichi and Mie.
MC will contract the construction of new solar-power facilities to West Holdings Corporation and supply the electricity generated by those facilities to Lawson's stores.
The total installed capacity of the facilities will be approximately 45 MW (enough to satisfy the electricity demands of roughly 9,000 households). Supply of the electricity will commence in April 2022.
In the future, MC and Lawson plan to increase this supply of renewable energy to approximately 8,200 stores across Japan.
This project's solar facilities will rank among the largest in Japan built through an off-site PPA.* The project also satisfies the conditions for carbon-offset additionality and will contribute to global growth in the use of renewables. Read More
---
Reference is made to yesterday's stock exchange announcement confirming that the National Authority for Investigation and Prosecution of Economic and Environmental Crime in Norway (Økokrim) had entered the premises of PetroNor E&P Limited (OSE ticker: PNOR, "the Company") in Oslo. The Company has been informed that CEO of PetroNor E&P Limited, Knut Søvold, is one of the individuals being detained as part of the authorities' investigations to obtain information that may confirm or disprove a suspicion of a criminal offense. In order to ensure that the Company's ongoing operations are well taken care of during the investigation period the board has appointed board director Jens Pace as interim CEO with immediate effect. The Company cooperates fully with authorities in order to facilitate an efficient completion of the investigations. Read More
---
Gazprom and CNPC review results of joint efforts performed in 2021. The parties highlighted the reliability of natural gas supplies via the Power of Siberia gas pipeline. Specifically, the daily amount of gas exports was significantly increased in November and December under the mutually beneficial arrangements between Gazprom and CNPC as compared with the schedule for 2021 that had been approved earlier. Read More
---
Gazprom continues to provide European consumers with reliable gas supplies via various routes, including the one traversing Ukraine.
The Company fulfilled its obligations under the transit contract with Ukraine. The volume of Russian gas transported across Ukraine since the beginning of this year totals 40 billion cubic meters, which covers the amount stipulated in the transit contract for the entire year 2021. Read More
---
Commodity Prices
Units
Price $
change
Crude Oil (WTI)
USD/bbl
$71.16
Up
Crude Oil (Brent)
USD/bbl
$74.25
Up
Bonny Light
USD/bbl
$72.69
Down
Natural Gas
USD/MMBtu
$3.92
Up
OPEC basket 15/12/21
USD/bbl
$73.12
Down
At press time 15th December 2021
---
OPEC Fund approves $352mln for projects in Africa, other regions. Several projects in African countries are expected to get multimillion-dollar financing from the OPEC Fund for International Development (OPEC Fund), which seeks to stimulate economic growth and social progress in low- and middle-income nations around the world. In a meeting on Wednesday, the OPEC Fund approved $352 million to support various projects, including credit to small and medium-sized enterprises (SMEs), roads, electricity networks, water supply systems, healthcare centres, schools and warehouses. The projects, which seek to improve the living conditions of local population, boost household incomes and ensure food security, will benefit mainly African countries, including Côte d'Ivoire, Ghana, Kenya, Lesotho, Malawi and Rwanda. Read More
---
Revolutionary Trends in Autonomous Driving to Transform the Market
"Transformation in the automotive sector is steered by the rapidly changing consumer behaviour," observed a lead analyst at Fortune Business Insights. "Rising need for reliable transport and increasing safety concerns are projected as the growth engines for the global market," he added. Onset of trends such as Mobility as a Service or MaaS is expected to speed the evolution of the market. Consumers are shifting from personally owned vehicles to mobility solutions, helping them to manage their trip considering convenience, cost, and time.
Automated system in vehicles help to enhance vehicle performance, offer better emission control, and ensure driver safety. This, along with other features such as electronic steering, collision avoidance, external airbags will enable growth in the market. Governments are increasingly investing in research and development (R&D) activities to improve infrastructure. Read More
---
Royal Dutch Shell plc (RDS.A) signed farm-out agreements (FOAs) with Qatar Energy, wherein the latter will acquire interests in two Shell-operated offshore exploration blocks in Egypt's Red Sea region. A FOA enables an existing project partner to add new participants to the project by selling a portion of its stake in the venture. Read More
---
Tritium Holdings Pty Ltd ("Tritium"), a global developer and manufacturer of direct current ("DC") fast chargers for electric vehicles ("EVs"), today announced that the company has executed a global framework agreement with Shell (NYSE: RDS-A), the world's largest mobility retailer with over 46,000 retail sites, to provide fast charging technology and services. This agreement is expected to help accelerate the supply of Tritium DC fast chargers to their business operations in Europe, South Africa, Asia, the Middle East and North America, in pursuit of Shell's ambition to operate 500,000 charge points by 2025 and 2,500,000 by 2030. Read More
---
Israel to halt natural gas search, focus on renewable energy – Energy Minister
Energy Minister Karin Elharrar announced on Wednesday that the search for offshore natural gas fields will be halted at least until the end of 2022. "In the coming year we will focus on the future, on green energy, on energy optimization and on renewable energy, and while we do so we will put aside the development of natural gas, which, as is known, is short term solution," she said. Read More
---
Baker Hughes Rig Counts,The business barometer for the drilling industry and its suppliers
Region
Period
No. of Rigs
Change
U.S.A
10th December 2021
576
+7
Canada
10th December
177
-3
International
Nov.2021
817
—
North America Rig Count up by 7.Canada Rig Count is down 3 from last week to 177, with oil rigs down 3 to 110, gas rigs unchanged at 67.
---
The oil and gas industry is set to spend $15.6 billion on digital transformation by the end of this decade to enhance cybersecurity, maintain safe operations, and create sustainable performance, technology intelligence firm ABI Research said in a new report on Wednesday.
Currently, the oil and gas sector faces operational, commercial, and existential threats due to increased pressure to reduce emissions, protect against cyberattacks, and maintain the reliability and safety of operations, ABI Research said. Read More
---
China's Zhongman Petroleum and Natural Gas Group Corporation (ZPEC) has signed a partnership contract with the Iraqi Drilling Company (IDC).
The Director General of the IDC, Basem Abdul Karim, said that the contract includes the provision of support and completion of the work associated with drilling and reclamation operations at Iraqi oil fields. Read More
---
Royal Dutch Shell Plc is aiming to produce liquefied natural gas with a bio-component for use in heavy vehicles within about two years. Trucks using the fuel can travel for 1,500 kilometers without refilling, according to Shell, which will make the new product at Rheinland, the biggest oil-processing complex in Germany. Read More
---
KLA Corporation (NASDAQ: KLAC) today announced it has set a goal to use 100% renewable electricity across its global operations by 2030. Managing its impacts through environmental, social and governance (ESG) stewardship is an integral part of KLA's mission to advance humanity. This includes contributing to creating a more sustainable future. This goal formalizes the company's commitment to support the transition to a clean energy economy by setting greenhouse gas (GHG) emission reduction targets and reporting climate-related information to stakeholders in alignment with the recommendations of the Task Force on Climate-related Financial Disclosures (TCFD). Read More
---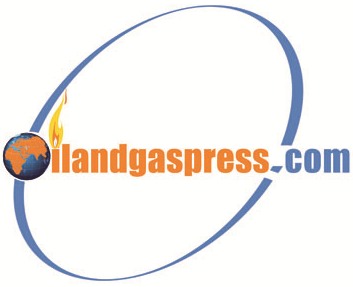 OilandGasPress Energy Newsbites and Analysis Roundup |Compiled by: OGP Staff, Segun Cole @oilandgaspress.
News articles reported on OilAndGasPress are a reflection of what is published in the media. OilAndGasPress is not in a position to verify the accuracy of daily news articles. The materials provided are for informational and educational purposes only and are not intended to provide tax, legal, or investment advice.