Energy News Digest, Oil and Gas, 20th Dec. 2021. Crude oil futures plunge amid COVID-19 surge
Saudis Are Right to Warn of a Collapse in Oil Supply. Even the International Energy Agency, which has been incorrectly cited as calling for an end to new oil developments, sees oil demand remaining near pre-pandemic levels by 2030. Even with the environmental policies that had been announced prior to the United Nations COP26 Climate Change Conference in November, the agency saw 2030 oil demand at 500,000 barrels a day — just 0.5% below its pre-pandemic level. In its "Sustainable Development" scenario — which sees advanced economies reach net zero emissions by 2050, China around 2060, and all other countries by 2070 at the latest — the drop by the end of the current decade is estimated to be just 9 million barrels a day, or 9%. That would still leave the world needing about 90 million barrels a day of oil by 2030, a supply shortfall of 21 million barrels a day — more oil than was consumed by the U.S. in 2019 — according to the Saudi minister. Read More
---
ACWA Power today announced it has finalised the project agreements for the 100MW Nukus wind project in the Republic of Uzbekistan. Valued at US$108 million, the Nukus wind farm is located in the Karakalpakstan region, in North-western Uzbekistan. This project is Uzbekistan's first publicly tendered wind project. ACWA Power won the competitive bid after proposing a tariff of US 2.5695 cents/kwh. Read More
---
Canadian Natural Resources Limited announces that the previously announced acquisition by Canadian Natural of all the issued and outstanding common shares of Storm Resources Ltd. ("Storm") pursuant to a plan of arrangement has been completed. Canadian Natural welcomes Storm employees to its Northeast British Columbia and Calgary head office teams. The acquired production, infrastructure and land complements Canadian Natural's natural gas assets in the Northeast British Columbia area, providing the Company further opportunities to leverage synergies within our diversified portfolio. Canadian Natural is working to finalize its 2022 Budget as we optimize and leverage synergies of the newly acquired assets. Read More
---
Cenovus Energy has reached an agreement to sell its Tucker thermal asset for total cash proceeds of $800 million. Proceeds from this transaction will further accelerate the company's reduction of net debt and enhance its capacity to increase shareholder returns. Including this transaction, the company expects to realize almost $2 billion of total proceeds from asset sales announced in 2021. Read More
---
AltaGas Ltd. announced its 2022 guidance and outlook; provided an update on its long-term strategic plan, and released its 2021 Environment, Social and Governance (ESG) report, including sustainability goals. After delivering an anticipated 22 percent year-over-year increase in 2021 normalized EPS and 15 percent increase in normalized EBITDA using the midpoint of guidance, AltaGas expects to achieve normalized EPS of $1.80 – $1.95 and normalized EBITDA of $1.50 billion – $1.55 billion in 2022, representing approximately nine percent and two percent year-over-year growth using mid-point of guidance, respectively. Read More
---
Lithium is a future-facing commodity critical for global decarbonization. The biggest automakers, from Tesla Inc. to Volkswagen AG to Toyota Motor Corp., need an ever-growing supply of battery materials to accelerate the roll out of EVs, with BloombergNEF expecting demand for the minerals in lithium-ion packs to grow fivefold by 2030. Read More
---
Commodity Prices
Units
Price $
change
Crude Oil (WTI)
USD/bbl
$67.92
Down
Crude Oil (Brent)
USD/bbl
$70.98
Down
Bonny Light
USD/bbl
$73.25
—
Natural Gas
USD/MMBtu
$3.82
Up
OPEC basket 19/12/21
USD/bbl
$74.23
Down
At press time 20th December 2021
---
Crossflow Energy, the renewable energy technology specialist, has launched the Crossflow Wind Turbine. Reliable and easy to install, the unique turbine specifically addresses the issues that have historically inhibited the adoption of small-scale wind. The development means wind power is at last a viable option for embedded renewable generation. Wind power could now be available in everyday situations such as homes, factories, motorway gantries, public buildings, as part of road and rail infrastructure and in challenging environments such as remote, ecologically sensitive locations. The turbines can be deployed as standalone entities or combined with solar and battery technology to enhance renewable energy generation in either new build or retrofit applications. Read More
---
PJSC LUKOIL, together with the concession holder for the head section of the M11 "Neva" highway – North-West Concession Company LLC (NWCC) – and with support of Russia Highways State Company (Avtodor), commissioned pioneer filling stations at the Moscow – Saint Petersburg autoroute. The grand opening was attended by Vagit Alekperov, President of LUKOIL, Marcel Vial, member of the Board of Directors of NWCC, Lortiua Gilan, Director General of NWCC, and Vyacheslav Petushenko, Chairman of the Management Board of Avtodor State Company. ​
These multifunction filling stations, located at the 23​rd km along the road towards Sheremetyevo airport and on the way back towards Moscow, were built under the agreement on creating road infrastructure and improving quality of service for road users. Read More
---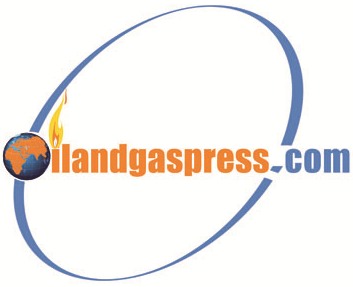 OilandGasPress Energy Newsbites and Analysis Roundup |Compiled by: OGP Staff, Segun Cole @oilandgaspress.
News articles reported on OilAndGasPress are a reflection of what is published in the media. OilAndGasPress is not in a position to verify the accuracy of daily news articles. The materials provided are for informational and educational purposes only and are not intended to provide tax, legal, or investment advice.
Submit a Press Release