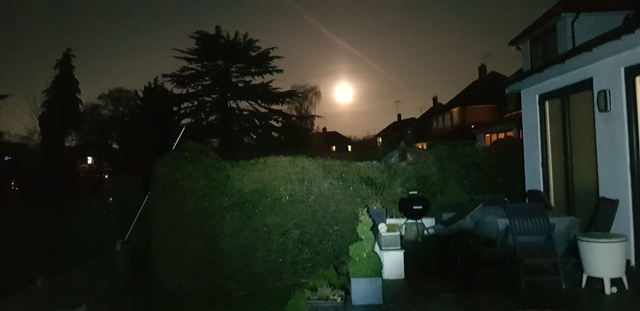 Energy News Digest, Oil and Gas, 24th Dec. 2021. U.S. Rig Count is up 7 from last week to 586 with oil rigs up 5 to 480, gas up 2 to 106.
Canada Rig Count is down 34 from last week to 133, with oil rigs down 20 to 84, gas rigs down 13 to 49 and miscellananeous rig down 1 to 0.
Oil prices have risen back to the mid-$70s this week as a result of tighter U.S. crude inventories and a force majeure on Libyan crude oil exports.
---
Drax plans capital investments of around £40 million at its North Yorkshire power station during 2022 on the first phase of its bioenergy with carbon capture and storage (BECCS) project and ensuring it remains on track to begin delivering vital negative emissions technology in 2027. Read More
---
World oil markets have rebounded from the massive demand shock triggered by Covid-19 but still face a high degree of uncertainty that is testing the industry as never before. The forecast for global oil demand has shifted lower, and demand could peak earlier than previously thought if a rising focus by governments on clean energy turns into stronger policies, and behavioural changes induced by the pandemic become deeply rooted. Read More
---
Al Majal has signed a three-year partnership agreement with Iraq Drilling Company (IDC). The agreement aims to develop IDC's technical teams and to qualify its specialized maintenance workshops in accordance with international standards. Read More
---
Mitsubishi Heavy Industries Thermal Systems, Ltd. (MHI Thermal Systems), has won the Energy Conservation Center, Japan Chairman's Award in "Best Practice Category" at the 2021 Energy Conservation Grand Prize sponsored by the Energy Conservation Center, Japan (ECCJ), with support from Ministry of Economy, Trade and Industry (METI). This award was presented for measures relating to energy savings from a factory heating and cooling system utilizing an aquifer(1) thermal energy storage (ATES) system. The use of underground water stored in aquifers as a source of heat for heating and cooling systems is highly regarded for its energy conservation potential, environmental performance, and other benefits. This is the first time MHI Thermal Systems has received an award in Best Practices Category. Read More
---
Chairman of the Gazprom Management Committee met with Vagit Alekperov, President of LUKOIL in St. Petersburg. The parties discussed relevant issues pertaining to their cooperation. Particular attention was paid to the progress and prospects of development operations at the Vaneyvisskoye and Layavozhskoye fields in the Nenets Autonomous Area. In order to implement the project, a joint project company – Layavozhneftegaz (LVNG) – was set up in 2021. Gazprom has now transferred to LVNG the subsurface use license for the area that includes Vaneyvisskoye and Layavozhskoye. Read More
---
Commodity Prices
Units
Price $
change
Crude Oil (WTI)
USD/bbl
$73.79
Up
Crude Oil (Brent)
USD/bbl
$76.08
Up
Bonny Light
USD/bbl
$75.85
Up
Natural Gas
USD/MMBtu
$3.73
Down
OPEC basket 19/12/21
USD/bbl
$74.23
—
At press time 24th December 2021
---
ZeroAvia, the leading innovator in zero-emission aviation powertrains, and De Havilland Aircraft of Canada Limited ("De Havilland Canada") today announced that they have entered into a Memorandum of Understanding (MOU) to develop a line-fit and retrofit program for De Havilland Canada's aircraft models, using hydrogen-electric propulsion in both new and in-service aircraft. The companies intend to work together on a service bulletin for the Dash 8-400 type certificate offering ZeroAvia's hydrogen-electric engine as a line-fit option for new aircraft, as well as developing an OEM-approved retrofit program for in-service aircraft. Read More
---
Azerbaijan was severely hit by the COVID-19 pandemic and the decline in oil prices, but a sizable relief package helped to cushion the economic impact of the shock . Real GDP declined by 4.3 percent in 2020, driven by a significant contraction in oil GDP, which fell by 7.2 percent, while nonoil GDP declined by 2.6 percent. With the de jure free floating exchange rate regime, the manat continued to be de facto pegged to the US dollar, and average consumer price inflation remained subdued, at below 3 percent. Oil export revenues fell by 40 percent and the current account balance moved from a 9 percent of GDP surplus in 2019 to a small deficit in 2020. The authorities responded to the crisis with a fiscal package of close to 5 percent of GDP, including emergency health spending, subsistence cash transfers to the unemployed, temporary public jobs, support to microentrepreneurs and deferral of some taxes. Read More
---
LUKOIL's oil production at its Caspian Vladimir Filanovsky field exceeded 30 million tonnes. The Company also completed the second stage of development of the Yury Korchagin and continues development of its? third Caspian field – the Valery Grayfer field. ?The Company also completed the second stage of development of the Yury Korchagin field (the wellhead platform) and constructed 8 development wells there. Read More
---
PJSC LUKOIL and Rusatom Overseas JSC (part of the ROSATOM Group) signed a memorandum of intent on the development of cooperation regarding production and supply of green hydrogen for PETROTEL-LUKOIL S.A. refinery located in the city of Ploesti, Romania. The parties plan to study opportunities for construction of a green hydrogen production unit at the refinery, thus reducing CO2 emissions, as well as to look into the issue of obtaining government support for the project at both national and European levels. Read More
---
LUKOIL will aid in providing medical and diagnostical assistance and rehabilitation to gravely ill children and children with disabilities. The Company will also support sports organisations, such as FAKEL volleyball team and Yamal-Nenets figure skating federation, as well as help in organizing ethnical festivals in the Tazovsky and Purovsky municipalities. LUKOIL will also help the charity fund for small indigenous peoples of the North, Siberia and Russian Far East. It will support Obdorskaya School in the city of Salekhard as well. Read More
---
Region
Period
No. of Rigs
Change
U.S.A
23rd December 2021
586
+7
Canada
23rd December
133
-34
International
Nov.2021
817
—
---
If businesses could make better use of the data already being collected with better remote monitoring, they could manage their operations far more efficiently and avoid the expenditure of replacing legacy assets — but how Fortunately, an answer to this can be found in the cloud.
Advancements in cloud-based analytics tools are providing cost-effective operational enhancements in areas like alarm system management. With these tools, businesses can take information that already exists and identify historical patterns, so it becomes more powerful. Savings through software Read More
---
The Department of the Interior announced the approval of two solar projects with a third nearing final completion on public lands in Riverside County, Calif., underscoring the Department's commitment to promoting onshore renewable energy production. The three projects will generate roughly 1,000 megawatts (or 1 gigawatt of power) and are the first projects approved under the Desert Renewable Energy Conservation Plan (DRECP) in the desert regions of seven California counties. Read More
---
Global oil and gas discoveries in 2021 are on track to hit their lowest full-year level in 75 years should the remainder of December fail to yield any significant finds, according to Rystad Energy analysis. As of the end of November, total global discovered volumes this year are calculated at 4.7 billion barrels of oil equivalent (boe) and, with no major finds announced so far this month, the industry is on course for its worst discoveries toll since 1946. This would also represent a considerable drop from the 12.5 billion boe unearthed in 2020. Read More
---
Qatargas Operating Company Limited has recently hosted the 17th Engineering Forum which brought together more than 400 engineering experts from the oil and gas industry and academia. The delegates represented major companies including QatarEnergy, Qatar Chemical Company, Shell Global Solutions, ExxonMobil, Dolphin Energy, TotalEnergies, North Oil Company, Qatar University, Hamad Bin Khalifa University, and different academic institutions in Qatar. Read More
---
Chariot (AIM: CHAR), the Africa focused transitional energy company, announce that the Stena Don drilling rig has now arrived on location in the Lixus licence ("Lixus"), offshore Morocco, to carry out drilling operations on the Anchois gas development project. Chariot has a 75% interest and operatorship of Lixus in partnership with the Office National des Hydrocarbures et des Mines ("ONHYM") which holds a 25% interest. Read More
---
Record-high power and gas prices have crippled energy suppliers worldwide, leaving some running at a loss and causing many to collapse altogether. Energy providers are closing down in the U.K., the Netherlands, Germany, the Czech Republic, Belgium, Finland and Singapore. That's reducing choice for consumers, triggering government intervention and threatening innovation. Read More
---
Nel Hydrogen Electrolyser AS, a division of Nel ASA (Nel, OSE: NEL), has received a purchase order for an alkaline electrolyser system from a new, European customer. The value of the contract is approximately EUR 3 million. "Nel has received a purchase order for an alkaline electrolyser system from an undisclosed, new, European customer. The purchase order has a contract value of approximately EUR 3 million and the equipment is expected to be delivered in 2022, with the first hydrogen production in 2023. The electrolyser will produce hydrogen that will be mixed with natural gas for combustion in a rotary kiln" says Raymond Schmid, VP Sales and Marketing EMEA. Read More
---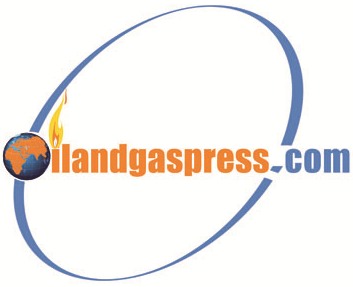 OilandGasPress Energy Newsbites and Analysis Roundup |Compiled by: OGP Staff, Segun Cole @oilandgaspress.
News articles reported on OilAndGasPress are a reflection of what is published in the media. OilAndGasPress is not in a position to verify the accuracy of daily news articles. The materials provided are for informational and educational purposes only and are not intended to provide tax, legal, or investment advice.
Submit a Press Release
Oil and gas, press, Energy, Climate, Renewable, Wind, Biomass, Sustainability, Oil Price, LPG, Solar, Marine, Aviation, Fuel, Hydrogen, Electric ,EV, Gas, Please send us your industry related news for publication.
Announce new products, New Partnerships, New director appointment, New office, financial reports, New sales staff, new contracts, charity affiliations and general news and offers by your organisation! Submit your Releases or contact us now!