Energy News Digest, Oil and Gas, 31st Dec. 2021. WTI for February delivery rose 43 cents to settle at $76.99 a barrel in New York
Brent for February, which expires Thursday, gained 9 cents to settle at $79.32
OPEC+ including Russia are set to gather next week to review supply policy in 2022
---
AD Ports Group has announced the signing of an agreement with China-based Shandong Port Group, to establish a Tyre Hub at KIZAD for the storage and distribution of tyres. AD Ports Group will provide space for an upcoming 150,000 sqm facility in KIZAD under its Industrial Cities and Free Zone Cluster. This will include warehouse management, logistics, distribution, and re-export services offered by MICCO under the AD Ports Group's Logistics Cluster, and SAFEEN Feeders, under the Maritime Cluster. Commenting on the announcement, Captain Mohamed Juma Al Shamisi, Group CEO, AD Ports Group, said, "The agreement with Shandong Port Group is a momentous step that highlights the unique logistics offering of Abu Dhabi and the significance of the synergies created by the AD Ports Group for its various clusters. "Under the vision of the leadership, the UAE is emerging as a principal facilitator of global trade and a fast-developing industrial destination that complements China's Belt and Road Initiative (BRI). We are pleased to see greater level of Chinese industrial interest and investment in Abu Dhabi. Read More
---
Azerbaijan increased gas production and export while decreasing oil production and export during the period of January-November 2021. During the first 11 months of the year, Azerbaijan increased natural gas production by 17.8 percent or 6 billion cubic meters, compared to the same period of 2020. Thus, in the reported period, the country produced 39.7 billion cubic meters of gas.
Of the total natural gas production, the Azeri-Chirag-Guneshli block of fields accounted for 12.1 billion cubic meters of gas produced and Shah Deniz for 20.4 billion cubic meters. In the meantime, SOCAR has produced 7.2 billion cubic meters of gas. Read More
---
Azerbaijan in 11M2021 produced 39.7 billion cubic meters of gas, of which 12.1 billion cubic meters account for Azeri-Chirag-Gunashli (ACG) field, and 20.4 billion cubic meters – for Shah Deniz, Trend reports with reference to the report of the Ministry of Energy.
According to the ministry, production growth amounted to 17.8 percent (about six billion cubic meters) compared to 11M2021. Read More
---
Shanghai Electric plays a key role in helping Belt and Road Initiative (BRI) countries build low-carbon and clean energy infrastructure while implementing green construction practices in its efforts to protect local ecological systems and minimize the impact on animal habitats. Shanghai Electric's continued commitment to environmental protection have seen the Company's engineer teams working with ecologists to preserve local wildlife as it supports the United Arab Emirates to accelerate towards net-zero carbon targets by building the world's largest solar thermal power project for local residents. As the official partner of the China Pavilion at the Dubai World Expo 2020, Shanghai Electric has participated in the construction of the 950MW fourth phase of the Mohammed bin Rashid Al Maktoum Solar Park. The project, which includes a 700MW concentrated solar power (CSP) plant and a 250MW photovoltaic (PV) plant, covers an area of 44 square kilometers, an equivalent of 6,162 football fields. Standing in the center of the CSP plant is the 100MW solar power tower, which measures 262 meters in height – the tallest of its kind in the world – and is expected to deliver clean energy to over 320,000 Dubai households and abate 1.6 million tons of CO2 emissions upon completion. Read More
---
EU's energy crisis revealed and Iran may buy aircraft with oil.The absence of investments and long-term contracts, a decrease in its own gas production, the cold winter of 2020-2021, as well as the possibility that it won't be the last one, all caused the gas price hikes in the EU, Russian Deputy Prime Minister Alexander Novak told RBC. Read More
---
Commodity Prices
Units
Price $
change
Crude Oil (WTI)
USD/bbl
$76.70
Up
Crude Oil (Brent)
USD/bbl
$79.26
Up
Bonny Light
USD/bbl
$79.12
Up
Natural Gas
USD/MMBtu
$3.67
Down
OPEC basket 19/12/21
USD/bbl
$74.23
—
At press time 31st December 2021
---
Indian state firm Oil and Natural Gas Corporation (ONGC) plans to raise fourfold its exploration and production acreage by 2025, India's petroleum minister said on Thursday, as the world's third-biggest oil importer looks to reduce its large dependence on crude imports.
ONGC's strategy for the future includes boosting the E&P acreage from the current 127,000 square kilometers to 500,000 square kilometers by 2025, Indian Petroleum and Natural Gas Minister Hardeep Singh Puri tweeted on Thursday after visiting the company's integrated energy center in Maharatna. Read More
---
Chinese authorities have asked that state companies reduce their energy consumption and carbon dioxide emissions by 2025 compared to 2020 levels as part of China's plan to have its CO2 emissions peak before the end of this decade. State-controlled firms in China must slash their energy consumption per 10,000 yuan ($1,570) of output value by 2025 to 15 percent below the levels seen in 2020, Reuters quoted the State Assets Supervision and Administration Commission (SASAC) as saying in a statement on Thursday. Read More
---
Canada Rig Count is down 43 from last week to 90, with oil rigs down 45 to 39, gas rigs up 2 to 51.

Region
Period
No. of Rigs
Change
U.S.A
31st December 2021
586
—
Canada
31st December
90
-43
International
Nov.2021
817
—
Baker Hughes Rig Counts
---
---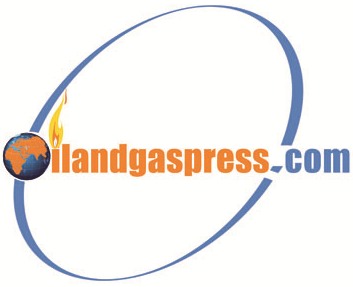 OilandGasPress Energy Newsbites and Analysis Roundup |Compiled by: OGP Staff, Segun Cole @oilandgaspress.
News articles reported on OilAndGasPress are a reflection of what is published in the media. OilAndGasPress is not in a position to verify the accuracy of daily news articles. The materials provided are for informational and educational purposes only and are not intended to provide tax, legal, or investment advice.
Submit a Press Release
Oil and gas, press, Energy, Climate, Renewable, Wind, Biomass, Sustainability, Oil Price, LPG, Solar, Marine, Aviation, Fuel, Hydrogen, Electric ,EV, Gas, Please send us your industry related news for publication.
Announce new products, New Partnerships, New director appointment, New office, financial reports, New sales staff, new contracts, charity affiliations and general news and offers by your organisation! Submit your Releases or contact us now!