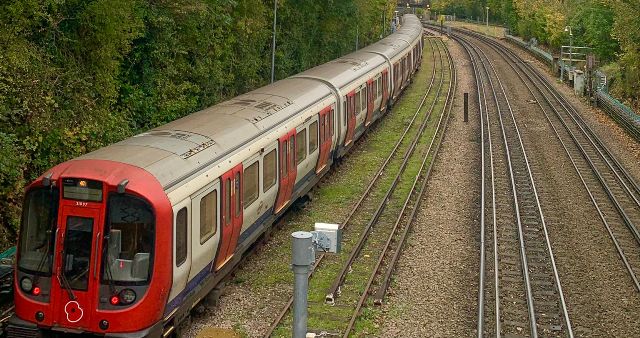 Energy News Digest, Oil and Gas, 5th Jan. 2022.OPEC daily basket price stood at $78.93 a barrel Tue, 4 January 2022
OPEC+ to hold the 25th OPEC and non-OPEC Ministerial Meeting on 2 February 2022.
---
CME Group, reported its full-year, Q4 and December 2021 market statistics, showing it reached a record average daily volume (ADV) of 19.6 million contracts during the year, an increase of 3% over 2020. ADV increased 26% in both the fourth quarter and the month of December, to 20.5 million contracts and 18 million contracts, respectively. Read More
---
EV charging network, Blink, kicked off this year's Consumer Electronics Show (CES) by sharing news of seven new charging products, the largest unveiling in its thirteen year history. The new EV charging equipment, including both Level 2 and DC Fast Chargers, offer next-generation EV charging technology across the EV ecosystem, including home, fleet, multifamily and retail locations. Blink will also launch a new network and accompanying mobile app that enable a more seamless, efficient, and affordable charging experience for fleets and consumers. Read More
---
Hess Corporation (NYSE: HES) announced today that John Hess, Chief Executive Officer, will present at the Goldman Sachs Global Energy and Clean Technology Conference Virtual Conference on January 6, 2022 at 12:00 p.m. Eastern Time.
A live audio webcast and a replay of the discussion will be accessible via Hess Corporation's website. Read More
---
Hess Corporation (NYSE:HES) announced today that it will hold a conference call on Wednesday, January 26, 2022 at 10 a.m. Eastern Time to discuss its fourth quarter 2021 earnings release. Read More
---
At CES 2022 Panasonic Automotive Systems Company of America, a tier one automotive supplier, unveiled their Augmented Reality HUD (AR HUD) 2.0, the first to include a new patented eye tracking system (ETS) enhancing the AR experience.
Powered by SkipGen2 – Enhanced with Eye Tracking
Powered by Panasonic's SkipGen2, its eCockpit infotainment controller, AR HUD 2.0 with patented ETS leverages Panasonic's legacy of advanced optics. Read More
---
Commodity Prices
Units
Price $
change
Crude Oil (WTI)
USD/bbl
$77.23
Up
Crude Oil (Brent)
USD/bbl
$80.33
Up
Bonny Light
USD/bbl
$79.63
Up
Natural Gas
USD/MMBtu
$3.79
Down
OPEC basket 04/01/22
USD/bbl
$78.93
Up
At press time 05th January 2022
---
Following the formal conclusion of the 23rd OPEC and non-OPEC Ministerial Meeting (ONOMM) held via videoconference on Thursday December 2, 2021, and in view of current oil market fundamentals and the consensus on its outlook, the OPEC and participating non-OPEC oil-producing countries:
Reaffirm the decision of the 10th OPEC and non-OPEC Ministerial meeting on 12th April 2020 and further endorsed in subsequent meetings including the 19th OPEC and non-OPEC ministerial meeting on the 18th July 2021.
Reconfirm the production adjustment plan and the monthly production adjustment mechanism approved at the 19th OPEC and non-OPEC Ministerial Meeting and the decision to adjust upward the monthly overall production by 0.4 mb/d for the month of February 2022, as per the attached schedule.
Reiterate the critical importance of adhering to full conformity and to the compensation mechanism taking advantage of the extension of the compensation period until the end of June 2022. Compensation plans should be submitted in accordance with the statement of the 15th OPEC and non-OPEC Ministerial Meeting.
Decided to hold the 25th OPEC and non-OPEC Ministerial Meeting on 2 February 2022. Read More
---
Panasonic, in collaboration with Tropos Motors, a supplier of eLSVs (Electric Low Speed Vehicles), announces the integration of the Panasonic OneConnect vehicle monitoring and management platform into production orders of the Tropos Motors ABLE platform in North America and Europe in early 2022.
Following through on the 2020 strategic alliance announcement with Panasonic, Tropos Motors has gone into production with its ABLE vehicles now equipped with the Panasonic OneConnect global platform, to provide key monitoring insights and predictive controls for fleet operators to manage their vehicles efficiently, maximize up time and improve total cost of ownership. Read More
---
Panasonic turns to JB Straubel's Redwood for recycled battery materials to supply Tesla Giga Nevada. Panasonic announced that it is going to purchase copper foil produced from recycled materials by Tesla co-founder JB Straubel's Redwood Materials for battery cell production at Gigafactory Nevada. Read More
---
Hawaii's Department of Health on Monday upheld the governor's order requiring the Navy to drain massive World War II-era fuel tanks after oil leaking from the aging facility contaminated Pearl Harbor's tap water. Read More
---
Dana Incorporated (NYSE: DAN) announced today that Ernesto M. Hernández has been appointed to the company's board of directors, effective immediately.The company also announced that Raymond E. Mabus, Jr., will retire from the board of directors at the 2022 Annual Meeting of Shareholders, and will serve as a director until that time. Read More
---
PetroNor E&P Limited provided an update on its December crude oil lifting schedule and working interest production. During the fourth quarter, PetroNor's total lifting volumes came in at 317 kbbl, with one lifting of 133.6 kbbl completed in October and another 183.4 kbbl lifted in December. This compares to total liftings of 93.8 kbbl in the third quarter, when underlift led to inventory build-up.
PetroNor holds an indirect ownership interest of 16.83 per cent in PNGF Sud in Congo, which is the Company's core production licence. Total field production from this asset amounted to 22,395 bopd (preliminary production allocation for November and December) in the fourth quarter of 2021, corresponding to a net production to PetroNor of 3,770 bopd. Read More
---
Region
Period
No. of Rigs
Change
U.S.A
31st December 2021
586
—
Canada
31st December
90
-43
International
Nov.2021
817
—
---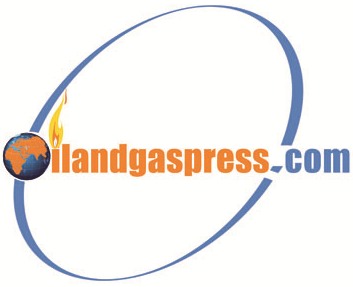 OilandGasPress Energy Newsbites and Analysis Roundup |Compiled by: OGP Staff, Segun Cole @oilandgaspress.
News articles reported on OilAndGasPress are a reflection of what is published in the media. OilAndGasPress is not in a position to verify the accuracy of daily news articles. The materials provided are for informational and educational purposes only and are not intended to provide tax, legal, or investment advice.