Energy News Digest, Oil and Gas, 7th Jan. 2022. OPEC daily basket price stood at $80.80 a barrel on 6th Jan. 2022
IHS Markit lowered its projection for China's total oil demand in the first quarter of 2022 by 420,000 barrels a day due to restrictions on mobility.
---
Kazakhstan is facing its biggest crisis in decades after days of protests over rising fuel prices escalated into widespread unrest.
Under increasing pressure, President Tokayev appealed to the Russia-dominated Collective Security Treaty Organisation (CSTO), which includes five other ex-Soviet states, to combat what he called 'terrorist groups' that had 'received extensive training abroad'.
Within hours the alliance said the first troops had been sent, including Russian paratroopers and military units from the other CSTO members.
Kazakhstan, the ninth largest country in the world, borders Russia to the north and China to the east and has extensive oil reserves that make it strategically and economically important. Read More
---
Floating Wind Solutions 2022 is a must attend event for global Floating Wind decision-makers looking to help Drive Full-Scale Commercialization Globally.
FWS '22 highlights:
45+ Industry Leading presentations, Technical Program Details
10+ Expert Discussion Panels
Spotlight on Developers Keynote Session – Global Outlook
40+ Exhibitors and 20+ Sponsors
10+ Networking Sessions with over 700 Delegates Read More
---
JERA Co., and Mitsubishi Heavy Industries, Ltd. ("MHI") have received notice of acceptance of their grant application, under the Green Innovation Fund program of the New Energy and Industrial Technology Development Organization ("NEDO"), to conduct a project to develop and demonstrate a technology to increase the ammonia co-firing rate at coal-fired boilers (the "Project").
Ammonia enables efficient, low-cost transport and storage of hydrogen. In addition to this role as an energy carrier, it can also be used directly as a fuel in thermal power generation. As a fuel that does not emit carbon dioxide when burned, ammonia is expected to offer great advantages in reducing greenhouse gas emissions. In order to achieve a decarbonized society, it is important to reduce CO2 emissions from thermal power generation by innovating to increase the co-firing rate of fuel ammonia. Read More
---
The Iraqi cabinet has agreed to allow the Basra Oil Company (BOC) to take over ExxonMobil's holding in the West Qurna 1 oilfield, at a price of up to $350 million. Read More
---
Genel Energy has announced that drilling operations on the QD-2 well at Qara Dagh (40% working interest and operator) have been suspended.
As previously stated, the well had been side-tracked in response to encountering more complex geology above the target reservoir than expected. Read More
---
Commodity Prices
Units
Price $
change
Crude Oil (WTI)
USD/bbl
$80.12
Up
Crude Oil (Brent)
USD/bbl
$82.68
Up
Bonny Light
USD/bbl
$82.13
Up
Natural Gas
USD/MMBtu
$3.87
Up
OPEC basket 06/01/22
USD/bbl
$80.80
Up
At press time 07th January 2022
---
Region
Period
No. of Rigs
Change
U.S.A
31st December 2021
586
+7
Canada
31st December
90
-43
International
31st December
834
+17
The Worldwide Rig Count for December was 1,563, up 19 from the 1,544 counted in November 2021,and up 459 from the 1,104 counted in December 2020.
---
C-Kore Systems is proud to announce the deployment of their 500th subsea testing tools. This milestone event occurred for a fault-finding campaign in Australian waters, one of C-Kore's largest markets.
C-Kore's subsea testing units have gained worldwide acceptance with both operators and contractors for the cost-savings the tools provide, the reduction in offshore personnel required for testing and the simplification they bring to subsea operations.
So far C-Kore tools have been responsible for the installation of 40 assets (umbilicals) and have been used to find more than 200 faults in existing subsea fields. The company is pleased to have continued to grow its customer base to over 50 clients by combining cost-saving technology with exceptional customer service. Read More
---
Maritime Reconnaissance and Surveillance Technology 2022 Conference. The event takes place in London, United Kingdom on 2 – 3 February, 2022 . To register: Read More
---
Dana Incorporated announced that it has entered into an agreement with Icahn Capital, whereby Brett Icahn and Gary Hu, both of whom are portfolio managers at Icahn Capital, will join the Dana Board of Directors, effective immediately, and stand for election at the company's 2022 Annual Meeting of Shareholders. Read More
---
Kazakhstan's president authorized security forces on Friday to shoot to kill those participating in unrest whom he called "terrorists," opening the door for a dramatic escalation in a crackdown on anti-government protests that have turned violent.
The demonstrations began over a near-doubling of prices for a type of vehicle fuel but quickly spread across the country, reflecting wider discontent with authoritarian rule. In a televised address to the nation, President Kassym-Jomart Tokayev used harsh rhetoric, referring to those involved in the turmoil as "terrorists," "bandits" and "militants" — though it is unclear how peaceful protests gathered steam and then descended into violence. "I have given the order to law enforcement and the army to shoot to kill without warning," Tokayev said. "Those who don't surrender will be eliminated." Read More
---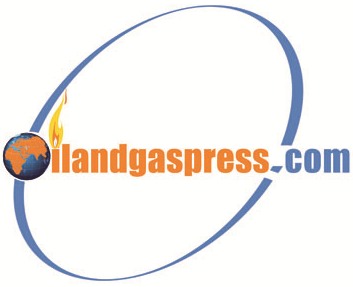 OilandGasPress Energy Newsbites and Analysis Roundup |Compiled by: OGP Staff, Segun Cole @oilandgaspress.
News articles reported on OilAndGasPress are a reflection of what is published in the media. OilAndGasPress is not in a position to verify the accuracy of daily news articles. The materials provided are for informational and educational purposes only and are not intended to provide tax, legal, or investment advice.