Energy News Digest, Oil and Gas, 8th Jan. 2022. Canada Rig Count is up 51 from last week to 141, with oil rigs up 39 to 78, gas rigs up 12 to 63.
Wholesale electricity prices trended higher in 2021 due to increasing natural gas prices, the Energy Information Administration (EIA) said in an analysis on Friday. Average wholesale prices for electricity at major trading hubs in the United States were higher in 2021 than in 2020 as increasing costs for power generation fuels, especially natural gas, pushed electricity prices higher in the second half of 2021.
---
5 Places Where World War III Could Erupt in 2022
Ukraine
Easily the most likely flashpoint for great power war in 2022 lies along the border between Russia and Ukraine.
Taiwan
Over the past year, long-simmering US concern over the Chinese threat to Taiwan has seemed to come to a boil.
Iran
Any honest appraisal of US policy towards Iran now recognizes that then-President Donald Trump's decision to abandon the Joint Comprehensive Plan of Action (JCPOA), better known as the Iran Nuclear Deal, was a disastrous mistake.
North Korea
The North Korea front has gone quiet over the last couple of years, as the DPRK has struggled too much with the covid pandemic to bother making much trouble internationally.
Himalayas
Tensions between China and India have mellowed over the past year, but we should not forget that the border between the two countries witnessed lethal confrontations over the past two years. Read More
---
State Energy Data System (SEDS) estimates for natural gas through data year 2020. Data highlights for 2020 include:
U.S. consumption of natural gas totaled 32 quadrillion British thermal units (quads), a 2% decrease from 2019. The top consuming states were Texas (4.7 quads), California (2.1 quads), and Louisiana (1.9 quads).
U.S. natural gas prices averaged $4.87 per million Btu (MMBtu), an 8% decrease from 2019. Prices ranged from $2.78/MMBtu in Louisiana to $30.63/MMBtu in Hawaii. U.S. expenditures on natural gas totaled $135 billion, a 10% decrease from 2019. The residential sector accounted for 37% of total expenditures, the industrial sector for 22%, the electric power sector for 22%, the commercial sector for 18%, and the transportation sector for less than 1%. Read More
---
Together Energy is set to collapse within weeks, reports have stated. The company has approximately 170,000 customers. Together Energy has been looking for additional funding but that process has not been successful as of yet.
Sky News reported the company does have a remote chance of survival but is expected to run out of funds this month. Read More
---
UK new light commercial vehicle (LCV) registrations bounced back from the pandemic-hit 2020, growing by more than a fifth (21.4%) in 2021, according to the latest figures released today by the Society of Motor Manufacturers and Traders (SMMT).
355,380 new light commercial vehicles were registered in the year, ending with the best December for the sector since 2015 with a 7.8% increase. including a record 12,759 battery electric vans. Read More
---
A major British nuclear power plant which cost £143million to build was permanently shut down today almost five decades after it started generating electricity – raising new questions over energy security. Read More
---
Commodity Prices
Units
Price $
change
Crude Oil (WTI)
USD/bbl
$78.90
Down
Crude Oil (Brent)
USD/bbl
$81.75
Down
Bonny Light
USD/bbl
$81.81
Down
Natural Gas
USD/MMBtu
$3.91
Up
OPEC basket 06/01/22
USD/bbl
$80.80
Up
At press time 08th January 2022
---
Centrica plc announced the appointment of Amber Rudd as a Non-Executive Director of the Company, with effect from 10 January 2022. Amber will become a member of the Safety, Environment & Sustainability Committee and the Remuneration Committee. Read More
---
On 16 December 2021, Centrica plc, issued a notice convening a General Meeting of the Company ("GM") to be held at 9:00am on 13 January 2022 at Heathrow/Marriott Hotel, Ditton Road, Langley, Slough SL3 8PT (the "Notice of GM").The health and safety of the Company's shareholders is of paramount concern to the Directors. Therefore, in the interests of shareholders' own safety and the safety of others, the Company considers the most responsible approach in the current public health circumstances is to strongly advise shareholders to appoint the Chair of the GM as their proxy or attend the GM remotely rather than attending the GM in person.Read More
---
Crude oil jumped sharply on Thursday and remained high on Friday after reports that the protests in Kazakhstan had disrupted production at its biggest field, Tengiz. Brent crude was trading at over $82 per barrel at the time of writing, with West Texas Intermediate at over $80 a barrel after news that oil production at Tengiz, in the Caspian Sea, was reduced.
According to a Reuters report, the reduction was related to disruptions to train lines caused by some contractors working in the field who had declared their support for the protesters. Read More
---
The Central Asian nations of Kazakhstan, Kyrgyzstan, Tajikistan, Turkmenistan and Uzbekistan have each taken a different path since the collapse of the Soviet Union. Nevertheless, all have struggled in varying degrees to transition from authoritarian rule to democracy, and corruption permeates most areas of politics and government. The consequences of these modes of autocratic governance became obvious in 2020 as widespread corruption hindered the response of countries in the region to the COVID-19 pandemic. Health systems are struggling to cope, ever tighter restrictions have been imposed on freedom of speech and access to information, and there is an alarming opacity in the allocation of funds dedicated to the response effort. Read More
---
The IEA is suggesting that it could make all its data and analyses free and available to all, Quantum Commodity Intelligence reported on Thursday. The move will support data transparency, particularly concerning the climate, at a time when the world is increasingly shifting toward green goals. The move comes as the IEA received criticism last year from academics that hiding data behind steep paywalls could impede the free exchange of climate-related data. Free IEA data could further benefit scientific research. Read More
---
Pattern Energy Group LP has completed construction and begun commercial operation of its suite of Weste rn Spirit Wind power projects. Western Spirit Wind is comprised of four wind power facilities totaling more than 1,050 megawatts (MW) located in Guadalupe, Lincoln, and Torrance Counties in central New Mexico. Read More
---
Region
Period
No. of Rigs
Change
U.S.A
7th January 2022
588
+2
Canada
7th January 2022
141
+51
International
December 2021
834
+17
---
Tesla announced today that it is going to increase the price of its Full Self-Driving package to $12,000 starting on January 17. The price bump should coincide with the release of an important new update. Read More
---
In the fourth quarter, Tesla achieved production of more than 305,000 vehicles and deliveries of over 308,000 vehicles. In 2021, we delivered over 936,000 vehicles. Read More
---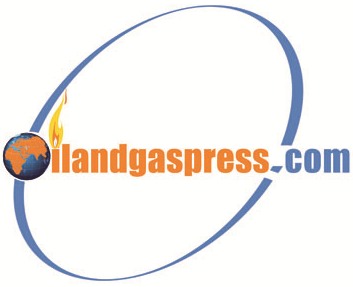 OilandGasPress Energy Newsbites and Analysis Roundup |Compiled by: OGP Staff, Segun Cole @oilandgaspress.
News articles reported on OilAndGasPress are a reflection of what is published in the media. OilAndGasPress is not in a position to verify the accuracy of daily news articles. The materials provided are for informational and educational purposes only and are not intended to provide tax, legal, or investment advice.
Oil and gas, press, Energy, Climate, Renewable, Wind, Biomass, Sustainability, Oil Price, LPG, Solar, Marine, Aviation, Fuel, Hydrogen, Electric ,EV, Gas, Please send us your industry related news for publication.