Energy News Digest, Oil and Gas, Press, 30th Nov. 2021
OPEC and allied non-OPEC producers have repeatedly ignored U.S. pressure to increase crude supply President Joe Biden's administration stands ready to release even more barrels of oil from its strategic reserves should the need arise again, according to the U.S. State Department's senior advisor for global energy security.- cnbc.com reports
---
Commodity Prices
Units
Price $
change
Crude Oil (WTI)
USD/bbl
$67.12
↓ Down
Crude Oil (Brent)
USD/bbl
$70.71
↓ Down
Bonny Light
USD/bbl
$73.52
↑ Up
Natural Gas
USD/MMBtu
$4.58
↓ Down
OPEC basket 29/11/21
USD/bbl
$74.20
↓ Down
At press time 30th November 2021
---
Oil is on course for its worst monthly loss this year after the boss of Moderna cast doubts over the efficacy of current vaccines against the omicron variant. Chief executive Stephane Bancel told the Financial Times that existing vaccines will be less effective at tackling the new Covid strain and it would take months before pharmaceutical firms could roll out new jabs at scale.
---
Petrobras expands investments to US$ 68 billion in Strategic Plan 2022-2026
The Company will have 15 new platforms to go into production in the next five years The Board of Directors of Petrobras approved, this Wednesday (24/11), the Strategic Plan for the 2022-2026 five-year period (PE 2022-26). Over the next five years, the company forecasts investments of US$ 68 billion, an amount 24% higher than the same period of the previous plan. Read More
---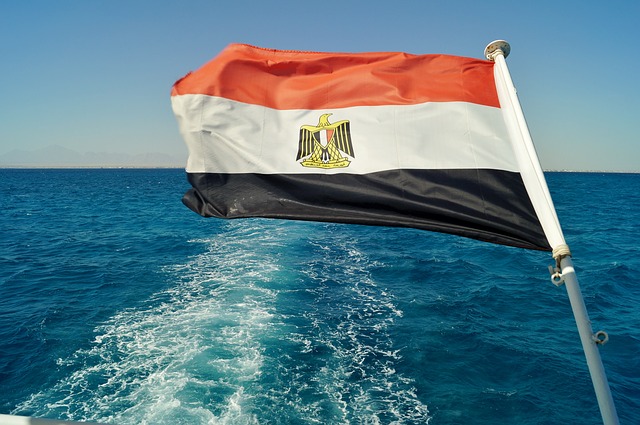 Natural gas from Egypt may start flowing to Lebanon within two or three months, and hopefully "long before" the country's elections in 2022, according to Amos Hochstein, the U.S. State Department's senior advisor for global energy security. The governments of four countries in September reached an agreement to pipe gas from Egypt, through Jordan and Syria, to ease the power crisis in Lebanon. Read More
---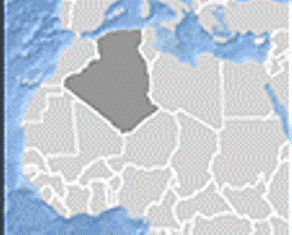 The CEO of SONATRACH, Toufik Hakkar, was elected in Algiers, president of the Algerian Association of the Gas Industry (AIG), during the ordinary general assembly of the Association, according to a statement from the Group .The AIG organized its ordinary general assembly, in the presence of its representatives to present the results of the work of the association for the last three years 2019-2021 and to discuss and approve its action plan for the next three years 2021- 2023, adds the same source. Read More
---
Seplat Energy announced that its co-founder and pioneer Chairman, Dr. A.B.C. Orjiako has decided to step down as Chairman and from the Board of Directors of Seplat Energy Plc at the next Annual General Meeting (AGM) in May 2022. In order to ensure an orderly transition, Dr A.B.C. Orjiako will remain the Chairman of Seplat Energy until the AGM, when he will be succeeded by an Independent Chairperson in line with Seplat Energy's succession plan. Read More
---

ACWA Power, a leading developer, investor, and operator of power generation, desalinated water, and green hydrogen plants worldwide, today signed a strategic agreement with the Saudi Institute of Internal Audit (IIA) to reinforce the exchange of expertise in the fields of internal audit, risk management, and governance. The signing ceremony was held at the headquarters of the General Bureau for Auditing in Riyadh, in attendance of His Excellency Dr. Hussam Al-Anqari, President of the General Auditing Bureau and Chairman of Saudi Arabia's Saudi Internal Auditors Association, Mr. Mohammed bin Abdullah Abunayan, Chairman of the Board of Directors of ACWA Power, and Mr. Ghassan H. Shawli, ACWA Power's Chief Legal Officer. Read More
---
PJSC Gazprom issued its unaudited consolidated interim condensed financial information prepared in accordance with International Accounting Standard 34 Interim Financial Reporting (IAS 34) for the nine months ended September 30, 2021. The table below presents the unaudited consolidated interim condensed statement of comprehensive income for the nine months ended September 30, 2021 and for the nine months ended September 30, 2020. All amounts in the table are presented in millions of Russian Rubles. Net sales of gas increased by RUB 1,500,834 million, or 77 %, compared to the same period of the prior year to RUB 3,460,716 million for the nine months ended September 30, 2021. The increase of sales was mainly to an increase of sales of gas to Europe and other countries. Read More
---
Tullow Oil plc today announces the following:
As at 30 November 2021, Tullow Oil plc's issued share capital consisted of 1,431,682,728 ordinary shares (with a nominal value of 10p each) with voting rights. No ordinary shares were held in treasury. Therefore, the total number of voting rights in Tullow Oil plc was 1,431,682,728. Read More–>
---
Africa Oil Corp. announce that it has received a dividend from Prime Oil and Gas Cooperatief UA ("Prime"). Prime has distributed a US$100 million dividend with a net payment to Africa Oil of US$50 million related to its 50% shareholding. Since acquiring its 50% shareholding in Prime for a cash consideration of $520 million in January 2020, Africa Oil has received ten dividends from Prime for a total amount of $400 million, representing 77% of the cash consideration paid.
The Company intends to apply US$23 million from the latest dividend, to repay the outstanding balance of its corporate loan and will subsequently become debt-free. The Company will continue to have access to an undrawn availability of $62 million under its corporate loan facility. This undrawn amount is available until May 2022 and can be utilised for general corporate purposes, subject to customary covenants. The Company also had a cash balance of $38.9 million as of September 30, 2021. Read More
---
EV and the underlying debate on sustainability. Electric vehicles, commonly referred to as EV, is at the forefront of mass adoption by consumers. This is why the EV industry and its ancillary sectors are the flavour of the day when it comes to investment, financing and even policy making. Read More
---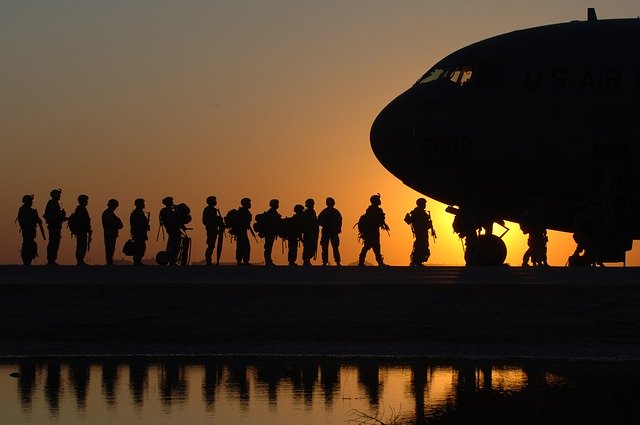 The Virginia and Kentucky National Guard are deploying 1,000 troops to the horn of Africa amid a continuing shift in U.S. war efforts away from the Middle East. On Saturday, 800 Virginia and 200 Kentucky Guardsmen shipped off for about a month of pre-deployment training at Fort Bliss, Texas. The soldiers recently wrapped up three weeks of training at Fort Pickett, Va, according to a Guard spokesperson. The soldiers are expected to be sent to unspecified countries in Africa in early 2022.It is unclear if the 1,000 Guardsmen is an increase in the Pentagon's force in Africa, or if those troops are replacing others currently deployed. The U.S. has been increasingly operating in countries like Somalia and Niger as the wars in Afghanistan and Iraq have drawn down. Read More
---
U.S. natural gas sinks, on track for worst month in three years Read More
---

National Joint Stock Company "Naftogaz of Ukraine" and JSC Ukrtransgaz, the Ukrainian gas storage operator, have joined an international industry partnership for the production and supply of green hydrogen "H2EU+Store". It envisages the production of green hydrogen in Ukraine and further export via gas pipelines to the EU, injection into underground storage facilities in Austria, and sale to consumers in Central Europe. Discussion of the project and the signing ceremony of the MoU took place within the framework of the "H2EU + Store" project partners meeting on 25 November in Lviv. Read More
---
The Organization of the Petroleum Exporting Countries (OPEC) today marks the 5th anniversary of the historic 'Vienna Agreement' reached at the 171st Meeting of the OPEC Conference held on 30 November 2016 in Vienna, Austria. The milestone meeting built on the successful 'Algiers Accord', reached in Algiers, Algeria, on 28 September 2016 at the 170th (Extraordinary) Meeting of the OPEC Conference and paved the way for the historic Declaration of Cooperation (DoC) between OPEC Member Countries and leading non-OPEC oil producing nations to work together in the interest of sustainable oil market stability. The Conference saw OPEC Member Countries reinforce their joint efforts to overcome a then-unprecedented oil market downturn, reduce inventory overhang, particularly in the OECD region, and revive the necessary investment to support energy security and market stability in the short, medium and long terms. Read More
---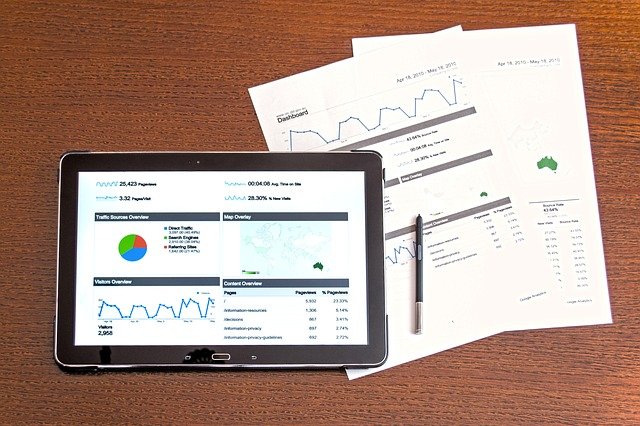 Naftogaz of Ukraine NJSC generated UAH 2.5 billion net profit in Q3 2021 as compared to UAH 1.8 billion net loss in the same period last year, according to the Naftogaz separate financial statements. Consolidated financial statements covering the entire group of companies controlled by Naftogaz will be released soon. The company's audited financial statements for 2021 will be published in 2022 as required by law. Read More
---
Region
Period
No. of Rigs
change
U.S.A
24th November 2021
569
+6
Canada
24th November 2021
171
+4
International
Oct.2021
800
+13
Baker Hughes Rig Counts are an important business barometer for the drilling industry and its suppliers
---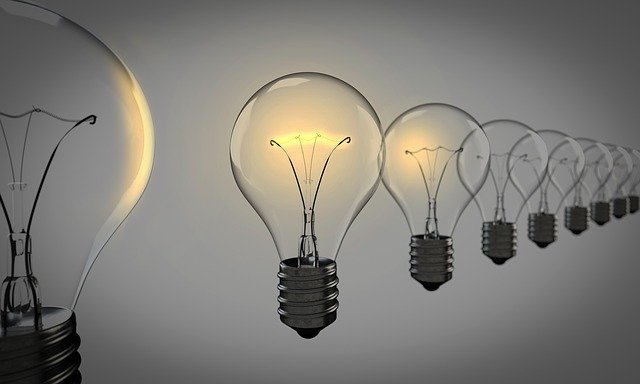 National Grid Electricity Transmission (NGET) has partnered with Siemens to create a free online tool to help UK ports meet their net zero targets. With the support and guidance from the British Ports Association (BPA), the decarbonisation tool will help ports forecast the future infrastructure required to meet potential increased demand for electricity from zero emission port operations. Read More
---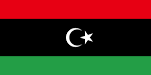 Royal Dutch Shell is considering a return to Libya with a plan to develop new oil and gas fields and infrastructure, as well as a solar project, two sources said, a decade after exiting the North African country because of unrest. The plan, details of which were seen by Reuters, marks a rare new oil and gas foray by the energy major as it seeks to cut fossil fuel investment and slash greenhouse gas emissions. Read More
---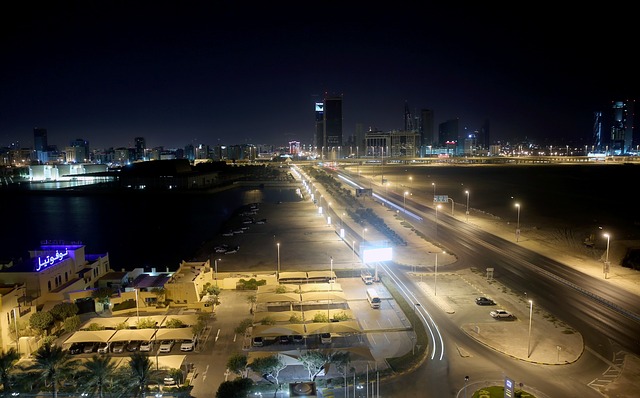 S&P Global Ratings has revised Bahrain's outlook to stable from negative, as the fiscal consolidation program to strengthen its economy is seen to improve the sovereign's fiscal position. Higher oil prices as well as support from other GCC members will balance out the high government debt and debt-service burden, it added. Read More
---
British Gas axes its green energy brand Evolve after just a year: Energy giant pulls the plug on its digital offshoot – having lured in 250,000 customers making it the latest energy supplier to disappear. Read More
---
Renewable fuel from air and water are on the menu for a supersonic, next-generation version of Air Force executive aircraft. Could that include Air Force One, one day? Read More
---
The Russian Government has warned the US not to put further pressure on anyone over the certification of the $11bn Nord Stream 2 (NS2) gas pipeline. The newly completed 1,764km double pipeline is still awaiting clearance from German regulators before Russia can start exporting gas through it. NS2 bypasses Ukraine and instead imports Russian gas directly to Germany via the bed of the Baltic Sea. If green-lit, it will double Russia's overall flows to Germany, providing 55bn cubic meters of gas through both pipelines. Read More
---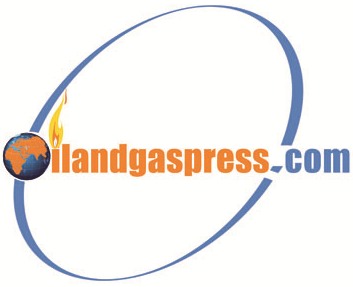 OilandGasPress Energy Newsbites and Analysis Roundup |Compiled by: OGP Staff, Segun Cole. Please send us your industry related news for publication
Announce new products, New Partnerships, New director appointment, New office, financial reports, New sales staff, new contracts, charity affiliations and general news and offers by your organisation! Submit your Releases or contact us now!
Submit a Press Release
Oil and gas, press, Energy, Climate, Renewable, Wind, Biomass, Sustainability, Oil Price, LPG, Solar, Marine, Aviation, Fuel, Hydrogen, Electric ,EV, Gas,
Disclaimer: News articles reported on OilAndGasPress are a reflection of what is published in the media. OilAndGasPress is not in a position to verify the accuracy of daily news articles. The materials provided are for informational and educational purposes only and are not intended to provide tax, legal, or investment advice.
Should you wish to provide a different perspective on the above article, please email us info@OilAndGasPress.com