Energy News Digest, Oil and Gas, Press, 8th Dec. 2021
Global oil demand could see downside risks due to the Omicron variant, the U.S. Energy Information Administration (EIA) said on Tuesday, slashing its world oil consumption forecasts for both 2021 and 2022.
---
The number of electric vehicle (EV) patents has gone up all across the world, while fossil fuel ones have registered a rapid decrease in the last five years – a sign that manufacturers are taking seriously the decision made by governments to phase out the sale of new fossil fuel cars from 2030. Data from intellectual property law firm Mathys & Squire has shown that in the last year 14,000 patents for EV technology were submitted to the World Intellectual Property Organisation (WIPO) – a 59 percent increase compared with the 8,794 that were filed in 2016. The number of patents for fossil fuel vehicles has instead slumped by 19 percent, from 30,499 to 24,801. Read More
---
Commodity Prices
Units
Price $
change
Crude Oil (WTI)
USD/bbl
$72.80
Up
Crude Oil (Brent)
USD/bbl
$76.11
Up
Bonny Light
USD/bbl
$71.13
Down
Natural Gas
USD/MMBtu
$3.86
Up
OPEC basket 07/12/21
USD/bbl
$71.41
—
At press time 8th December 2021
---
GCC banks have a stable outlook for the next 12 to 18 months due to economic recovery in the region and higher oil prices, according to Moody's. "Economic growth in 2022 will reflect a gradual increase in hydrocarbon production and a strong recovery in other segments of the economy," said Ashraf Madani, a vice president, senior analyst at Moody's. Read More
---
The UAE Journalists Association (UAEJA) and the Saudi Journalists Association (SJA) have signed a cooperation agreement to consolidate ties, being the two authorities representing journalists in the UAE and Saudi Arabia. The signing took place as the UAEJA received a high-level SJA delegation, led by Khalid Al Malik, Chairman of the Board of Directors of the SJA, at the Ritz Carlton Hotel in Abu Dhabi, in the presence of Mohammed Jalal Al Rayssi, Director-General of Emirates News Agency (WAM). The agreement, which was signed by Mohammed Al Hammadi, Chairman of UAEJA, and Khalid bin Hamed Al-Malik, chairman of the Board of Directors of the Saudi Journalists Association, aims to reinforce the ties between journalists from the two countries, as well as encourage regular mutual visits between board members and journalists from the two organisations. Read More
---
Baker Hughes Rig Counts The business barometer for the drilling industry and its suppliers
Region
Period
No. of Rigs
Change
U.S.A
3rd December 2021
569
0
Canada
3rd December
180
+9
International
Nov.2021
817
+17
---
Executives from oil companies including Saudi Aramco, the world's biggest oil producer, and US oil giants ExxonMobil and Chevron publicly described the shift towards clean energy alternatives as "deeply flawed". They called for fossil fuels to remain part of the energy mix for years to come despite global efforts for an urgent response to the climate crisis. Saudi Aramco's chief executive, Amin Nasser, told delegates at the World Petroleum Congress in Houston, Texas, that adapting to cleaner fuels "overnight" could trigger uncontrolled economic inflation. Read More
---
What Color Is Gasoline? Gasoline is one of many flammable liquids available for purchase. If you're interested in what color gasoline comes in, or you've stored some for your car or lawnmower and have now lost track of which container it's stored in, this guide will teach you how to recognize it by color and smell! In its natural, refined state, gasoline is clear or has a yellow hue. For safety reasons, the commercial gasoline is painted light yellow or blue. Read More
---
Neste and Ponsse found out in their joint project, with the help of artificial intelligence, what Finnish sisu means today. Sisu is often translated as inner grit or strength and defined as an inner resource that helps people and society overcome even the most challenging situations. In Finland, sisu is often associated with survival and success and can be considered as a defining characteristic of a person or even a nation. The idea to define the elements of sisu in the 2020s arose from the new challenges to entrepreneurship posed by the coronavirus pandemic. The project aims to inspire everyone to find their inner sisu and develop their strengths in a post-pandemic world. Finnish Kasvu Labs served as the AI technology partner in the project. Read More
---
Gazprom delivers record-high amount of gas to Greece over 11-month period
The parties reviewed the state and prospects of their cooperation in the energy sector, focusing in particular on Russian gas supplies. It was noted that Gazprom exported upwards of 3 billion cubic meters of gas to Greece over the 11 months of 2021. This is a record-high amount of supplies for an 11-month period which is larger than the volume of gas delivered in the entire year of 2020. Read More–>
---
Alexey Miller and President of Serbia Aleksandar Vucic discuss natural gas supplies The parties discussed relevant issues pertaining to their cooperation, including gas supplies. It was noted that Gazprom's gas exports to Serbia over the 11 months of 2021 were 57 per cent higher than the total volume of gas supplied to the country in the entire year of 2020. Read More
---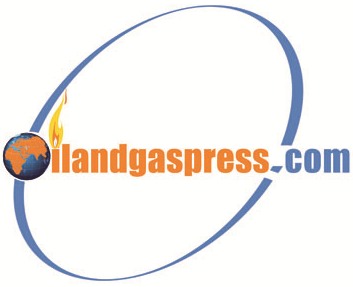 OilandGasPress Energy Newsbites and Analysis Roundup |Compiled by: OGP Staff, Segun Cole @oilandgaspress.
Submit a Press Release
Oil and gas, press, Energy, Climate, Renewable, Wind, Biomass, Sustainability, Oil Price, LPG, Solar, Marine, Aviation, Fuel, Hydrogen, Electric ,EV, Gas, Please send us your industry related news for publication.
Announce new products, New Partnerships, New director appointment, New office, financial reports, New sales staff, new contracts, charity affiliations and general news and offers by your organisation! Submit your Releases or contact us now!
Disclaimer: News articles reported on OilAndGasPress are a reflection of what is published in the media. OilAndGasPress is not in a position to verify the accuracy of daily news articles. The materials provided are for informational and educational purposes only and are not intended to provide tax, legal, or investment advice.