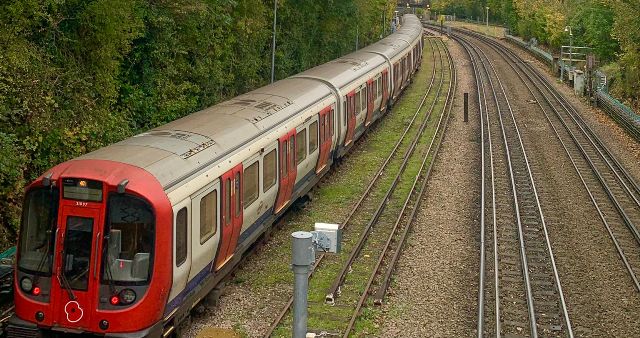 Energy News Digest, Oil and Gas, Press, 9th Dec. 2021
The U.S. Energy Information Administration (EIA) forecasts that global oil production will increase more quickly than demand in 2022, pushing crude oil and petroleum product prices lower than in late 2021. Brent crude oil prices averaged $81 per barrel in November, but they closed the month at $70 per barrel. In its December Short-Term Energy Outlook (STEO), EIA forecast Brent crude oil prices will average $70 per barrel in 2022.
---
The Volkswagen Group has for the first time concluded a loan with terms tied to achieving a sustainability target (sustainability linked loan). The interest rate on the three-year €1.8 billion agreement depends on the Volkswagen Group achieving its CO2 fleet emission targets in Europe. The funds will be used for refinancing and to cover new liquidity requirements. The loan is provided by a consortium of banks comprising Crédit Agricole (coordination), Banco Santander, Bayerische Landesbank, Commerzbank, Intesa Sanpaolo and Société Générale. Read More
---
Commodity Prices
Units
Price $
change
Crude Oil (WTI)
USD/bbl
$72.03
Down
Crude Oil (Brent)
USD/bbl
$75.33
Down
Bonny Light
USD/bbl
$75.18
Up
Natural Gas
USD/MMBtu
$3.75
Down
OPEC basket 08/12/21
USD/bbl
$75.09
Up
At press time 9th December 2021
---
CME Group,, today announced that it will launch two new China portside iron ore futures contracts on January 10, 2022, pending all relevant regulatory reviews. These contracts will be financially-settled based on assessments for portside prices published by Argus Media. The Iron Ore China Portside Fines CNH fot Qingdao (Argus) futures contract will settle to the Argus PCX 62% Fe Portside Iron Ore Index and is quoted in CNH per wet metric ton, while the Iron Ore China Portside Fines USD Seaborne Equivalent (Argus) futures contract will settle to the Argus PCX Seaborne equivalent index and is quoted in USD per dry metric ton. Read More
---
Clean Energy Drive Buoys Cobalt
The expanding electric vehicle industry plus the push to reduce carbon emissions is lifting demand for battery metal cobalt. Read More
---
Baker Hughes Rig Counts The business barometer for the drilling industry and its suppliers
Region
Period
No. of Rigs
Change
U.S.A
3rd December 2021
569
0
Canada
3rd December
180
+9
International
Nov.2021
817
+17
---
At 10:03 am Singapore time (0203 GMT), the ICE February Brent futures contract was up 21 cents/b (0.28%) from the previous close at $76.03/b, while the NYMEX January light sweet crude contract rose 28 cents/b (0.39%) at $72.64/b. Read More
---
Mubadala announced the signing of two agreements aimed at facilitating investments in sectors of mutual priority and interest in France. These two agreements are part of comprehensive economic agreements valued at more than €15 billion signed between Emirati and French companies to strengthen the strategic investment partnership between the two nations. The first agreement between Mubadala and Bpifrance, the French public investment bank, will see the co-investment partnerships between the two companies extended by an additional €4 billion to be invested over the next ten years, with each party committing €2 billion to the French Emirati Fund Partnership ("FEF Partnership") and the Innovation Partnership. Read More
---
Serica Energy plc (AIM: SQZ), announced that David Latin has accepted an invitation to join Serica's Board as a Non-Executive Director with immediate effect. Upon joining the Board, David will be appointed to join the Company's HSE/ESG Committee and Reserves Committee. Read More
---
Group Managing Director of the Nigerian National Petroleum Company (NNPC) Limited, Mallam Mele Kyari, has advocated for more investments in the oil and gas sector to effectively tackle the current global energy crises. Read More–>
---
Emirates Global Aluminium (EGA) today announced it has signed a three-year agreement to supply China's Bosai Minerals Group with bauxite ore from the Republic of Guinea. Under the agreement, EGA will supply Bosai Minerals Group with several million tonnes of bauxite ore each year, with the first shipment expected in January 2022. EGA has supplied Bosai Minerals Group over one million tonnes of bauxite in 2021 under short-term agreements. Bauxite is the ore from which aluminium is derived. EGA's bauxite mining subsidiary Guinea Alumina Corporation made the company the second-biggest supplier in the world last year of bauxite ore to third-party customers. GAC began production in 2019. Read More
---
Cenovus Energy (NYSE:CVE) agrees to sell its Husky retail fuels network and the Wembley assets in its conventional business in separate deals totaling nearly $660M. Cenovus will sell 337 gas stations in its Husky retail fuels network to Parkland Corp. for $420M, but the company will retain its commercial fuels business, which includes ~170 cardlock, bulk plant and travel center locations. Read More
---
Occidental (NYSE: OXY) today announced the tender results of its offers to purchase for cash (each, an "Offer" and collectively, the "Offers") of its outstanding notes listed in the table below (the "Notes," and each, a "Series" of Notes). The Offers were made on the terms and subject to the conditions set forth in the Offer to Purchase dated December 2, 2021 (the "Offer to Purchase"). Capitalized terms used in this release but not otherwise defined have the meaning given in the Offer to Purchase. The Offers expired at 5:00 p.m., New York City time, on December 8, 2021 (such date and time, the "Expiration Time"). According to the information received from Global Bondholder Services Corporation, the Tender Agent and Information Agent for the Offers, as of the Expiration Time, Occidental had received, and informed Global Bondholder Services Corporation it had accepted, valid tenders from holders of the Notes Read More
---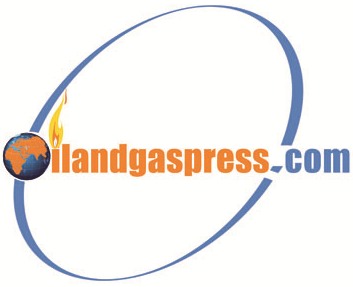 OilandGasPress Energy Newsbites and Analysis Roundup |Compiled by: OGP Staff, Segun Cole @oilandgaspress.
Submit a Press Release
Oil and gas, press, Energy, Climate, Renewable, Wind, Biomass, Sustainability, Oil Price, LPG, Solar, Marine, Aviation, Fuel, Hydrogen, Electric ,EV, Gas, Please send us your industry related news for publication.
Announce new products, New Partnerships, New director appointment, New office, financial reports, New sales staff, new contracts, charity affiliations and general news and offers by your organisation! Submit your Releases or contact us now!
Disclaimer: News articles reported on OilAndGasPress are a reflection of what is published in the media. OilAndGasPress is not in a position to verify the accuracy of daily news articles. The materials provided are for informational and educational purposes only and are not intended to provide tax, legal, or investment advice.