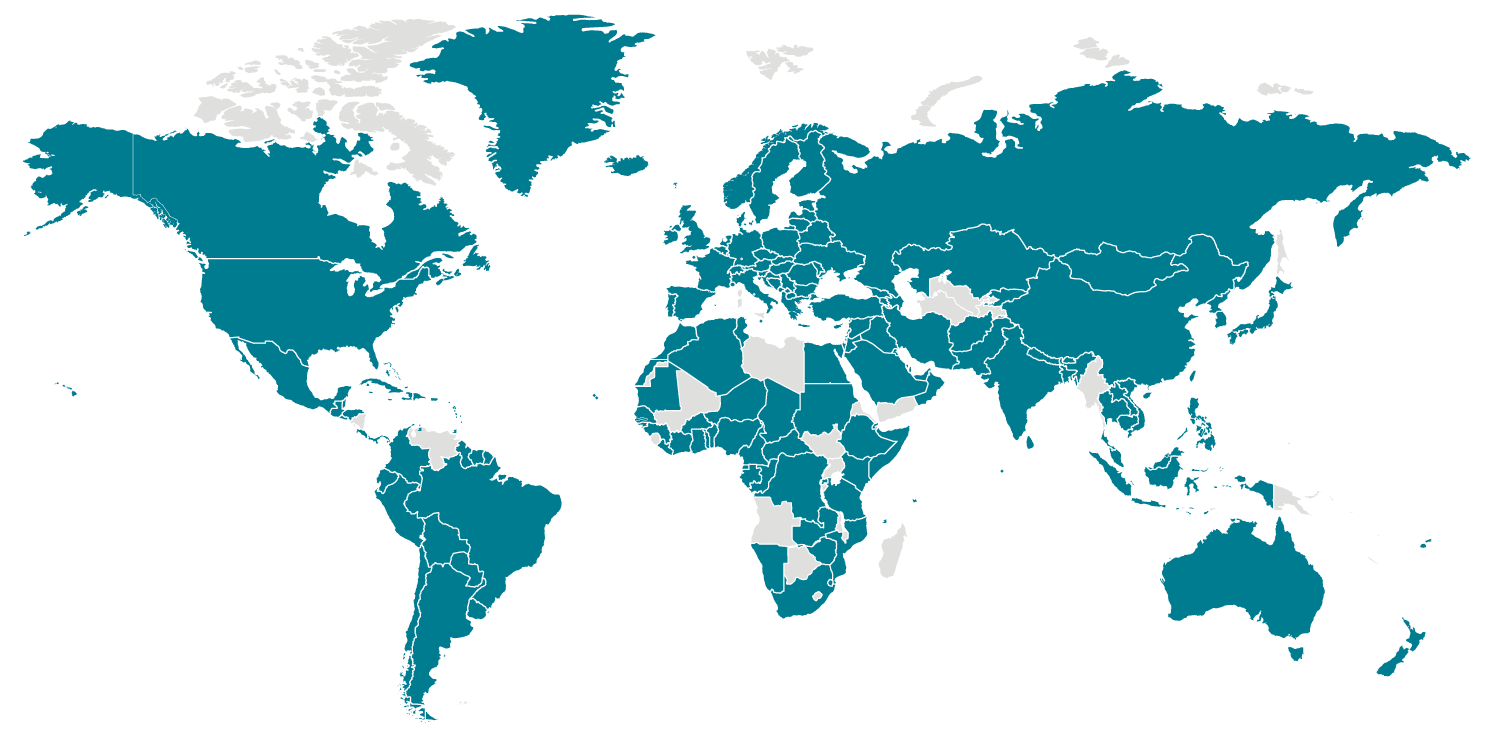 Energy News Digest, Oil and Gas, Press
The OPEC+ deal, which has been regulating oil production for five years, helped return investment and confidence in the oil industry, Deputy Prime Minister of Russia Alexander Novak said in an interview with Rossiya 24 TV channel according to TASS reports
---
The Nissan Note and Note Aura have been named the 2021-22 Japan Car of the Year. This is the fifth time Nissan has won this award in total.
Nissan Chief Operating Officer Ashwani Gupta said: "We are honored to receive the Japan Car of the Year award for the Note, which represents the new Nissan along with the Ariya. The Note is equipped with e-POWER, a powertrain that will play an important role in the electrification that Nissan is promoting. With this award as encouragement, we will continue to deliver innovations that turn everyday driving into an exciting time for customers." Launched in December 2020, the all-new Note has won over many customers with its e-POWER electrified powertrain and superior quietness. Owners also highly rate the innovative design of the Note's exterior and interior, which evoke a new age of electrified vehicles. The premium compact new Note Aura, launched in August, has also received high praise for its e-POWER powertrain, sophisticated interior and above-class level of quietness. It is also the first car in Japan to feature a Bose Personal Plus* sound system. Read More
---
Azerbaijan takes measures to exempt import of hybrid and electric cars from customs duties and VAT in 2022 Read More
---
Commodity Prices
Units
Price $
change
Crude Oil (WTI)
USD/bbl
$72.41
Up
Crude Oil (Brent)
USD/bbl
$75.76
Up
Bonny Light
USD/bbl
$74.38
Down
Natural Gas
USD/MMBtu
$3.98
Up
OPEC basket 09/12/21
USD/bbl
$75.37
Up
At press time 12th December 2021
---
Volkswagen AG is strengthening its Group Board of Management to deal with the next phase of the transformation. As part of this, the structure of the management body and its functions will be reorganised to make the company even more effective in tackling the challenges of the years ahead. The Group's Supervisory Board adopted the corresponding resolutions at its meeting in Wolfsburg on Thursday. The Chairman of the Board of Management, Herbert Diess, will take over responsibility for the automotive software division CARIAD within the Group Board of Management from Markus Duesmann at the beginning of 2022. The CEO of the Volkswagen Passenger Cars Brand, Ralf Brandstätter, will join the Group Board of Management at the same time and will be responsible for the activities of the core brand. Herbert Diess will continue as the Board of Management member with responsibility for the Volume Brand Group. On 1 February 2022, Manfred Döss will take over "Integrity and Legal Affairs" from Hiltrud Werner. Hauke Stars will take up the position of Group Board of Management member responsible for "IT" on the same day. In addition to being the member of the Board of Management of Audi for Sales, Hildegard Wortmann will assume the same role on the Group Board of Management as from 1 February 2022 as well. Read More
---
GTT announces that it has received an order from its partner, the Korean shipyard Daewoo Shipbuilding & Marine Engineering (DSME), for the design of LNG tanks for two new LNG carriers on behalf of the Greek shipowner Maran Gas Maritime., As part of this order, GTT will design the tanks of these LNG carriers, which will each offer a cargo capacity of 174,000 m3 and will integrate the NO96 GW membrane containment system, developed by GTT. Delivery of the vessels is scheduled for the second half of 2024. Read More
---
GTT announces that it has received an order from its partner, the Korean shipyard Daewoo Shipbuilding & Marine Engineering (DSME), for the tank design of four new LNGC on behalf of the Japanese ship-owner Mitsui O.S.K. Lines (MOL). GTT will design the tanks of these four LNG carriers for navigation in cold temperature, with a total LNG tank capacity of 174,000 m3 per ship. Each tank will be fitted with the GTT's membrane containment system adapted to the extreme conditions of navigation in arctic waters. Deliveries of the vessels will be staggered during 2024. Read More
---
Baker Hughes Rig Counts The business barometer for the drilling industry and its suppliers, North America Rig Count up by 7.Canada Rig Count is down 3 from last week to 177, with oil rigs down 3 to 110, gas rigs unchanged at 67.
Region
Period
No. of Rigs
Change
U.S.A
10th December 2021
576
+7
Canada
10th December
177
-3
International
Nov.2021
817
—
---
Oman, the biggest Middle East oil producer outside OPEC, plans to base its 2022 budget on an oil price of $50/b, compared with $45/b in 2021, the finance ministry said on Twitter on Dec. 12. The oil price estimate will allow Oman to cope with oil price volatility and reflects appropriate fiscal deficit estimates that can be financed, the ministry said. Dated Brent settled at $74.315/b on Dec. 10. Read More
---
The Biden administration has ordered an immediate halt to new federal support for coal plants and other carbon-intensive projects overseas, a major policy shift designed to fight climate change and accelerate renewable energy worldwide.The policy contains significant exemptions, including for compelling national security concerns, foreign policy considerations or the need to expand energy access in vulnerable areas. It also does not apply to existing projects, including some the U.S. has supported under multiple administrations. Read More
---
German carmakers race to retrain workforce for electric age
Germany's new government led by Olaf Scholz, which took office on Wednesday, wants to speed up this pivot with the aim of having 15 million electric vehicles on its roads by 2030 from just over 500,000 today. Electric cars require fewer employees to assemble units on the factory line and more IT technicians and electrochemists to develop the batteries that power them. Read More
---
Mitsubishi Heavy Industries, Ltd. (MHI) has awarded a first contract from Japan's National Institutes for Quantum Science and Technology (QST) for manufacture of 6 units of divertor outer vertical target additional components for ITER(Note1,2), the experimental fusion reactor currently under construction in southern France. The Outer Vertical Target is one of the parts in the divertor. In acknowledgement of the company's mass production technologies for components with a high degree of manufacturing difficulty, MHI will handle the manufacturing of the first of a kind units (Units 1-6, of a total of 54), with successive completion and delivery scheduled in fiscal 2024. Read More–>
---
Mitsubishi Power, has completed upgrade works for two GTCC power plants with M701F gas turbines at Senoko Energy in Singapore. This has helped to improve energy efficiency and reduce approximately 15,000 tons of carbon emissions annually, equivalent to removing over 4,500 cars from the road a year. The upgrade is part of a long-term service agreement (LTSA) concluded under a consortium with Mitsubishi Corporation. Mitsubishi Power applied its latest gas turbine technologies to the M701F gas turbine, achieving a heat rate improvement by reducing the volume of cooling air, which results in reduced carbon emissions. Read More
---
News articles reported on OilAndGasPress are a reflection of what is published in the media. OilAndGasPress is not in a position to verify the accuracy of daily news articles. The materials provided are for informational and educational purposes only and are not intended to provide tax, legal, or investment advice.