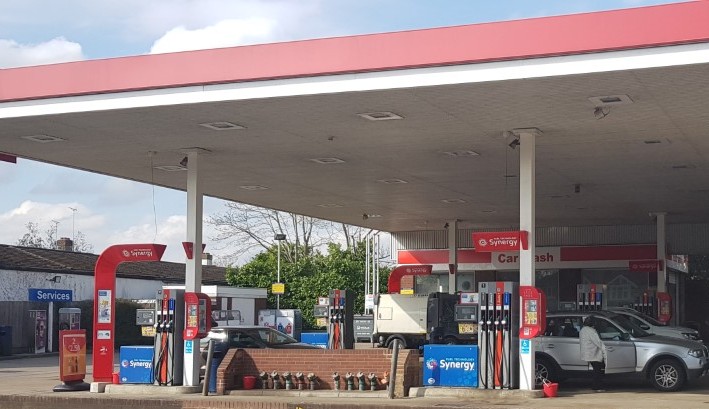 Energy News Digest to 12th Mar. 2022. OPEC daily basket price stood at $117.23/bl, Thu, 10th Mar. 2022
The Commodities market from wheat to key fuels such as gasoline and diesel are increasing subject to inflationary pressures around the world due to the Russian – Ukrainian war.
---
The war in Ukraine is putting global supply chains to the test again. Even before the conflict began, supply chain frictions had only improved marginally from the pandemic. While container handling had picked up significantly in many regions, schedule reliability – the actual on-time performance of individual vessel arrivals in ports tracked by Sea-Intelligence – dropped to 30.9%, marking a new all-time low. In terms of shipping rates, there has been some relief in the spot market, but the shift to long term contracts has meant that higher container tariffs are now locked in. Read More
---
EV sales are surging due to a combination of policy support, improvements in battery technology and cost, more charging infrastructure being built, and new compelling models from automakers. Electrification is also spreading to new segments of road transport, setting the stage for huge changes ahead. Road transport is one of the largest contributors to global CO2 emissions. Despite the expected rapid rise in EV sales, most countries are still not on track to bring road transport emissions to zero by mid-century. Read More
---
Commodities markets have been thrown into disarray by Russia's invasion of Ukraine, ratcheting up inflationary pressure on a global economy already hit by surging costs. Russia is a major supplier of everything from oil and gas to aluminum and nickel, and prices are soaring on fears of potential supply disruptions. To a certain extent, Russia and its exports have become a pariah over the past two weeks amid the growing risk of doing business in and with a country at the center of a geopolitical storm. But this crisis has also spotlighted the degree to which the world can really afford to turn its back on Russia, raising important questions around energy security and the transition to net-zero emissions. Read More
---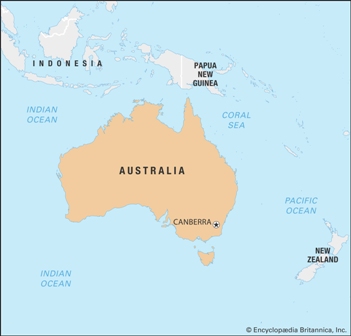 Australia has joined major allies including the US and the UK and banned imports of Russian oil, but only after shipments already ordered and paid for arrive. Both Viva Energy and Ampol said earlier this week they had bought two Russian-origin crude cargoes prior to the conflict. The shipments were due to arrive in Australia over the next two months. More
---
Viva Energy is appalled by events unfolding in the Ukraine and extends its sympathies to the innocent people affected by this terrible conflict. As a consequence and in response, Viva Energy has made the decision to cease purchases of crude oil of Russian origin while the conflict continues. Viva Energy sources crude from many different countries, and expects to be able to maintain supplies of crude oil and fuel to support Australia's energy security during these difficult and uncertain times. We are keeping the Australian Government informed of the evolving situation.
Two Russian-origin crude cargoes were purchased prior to the conflict and are due to arrive in Australia over the next two months. Viva Energy has explored options to dispose of these cargoes, but there are no credible puchasers in the current market and without these supplies the Company faces gaps in its refining program and potential fuel shortages. These cargoes have been purchased from international oil companies, rather than from Russian entities. Read More
---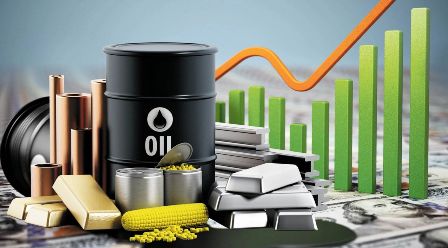 Commodities, with a few exceptions, have rallied strongly since President Putin ordered the attack on Ukraine, thereby triggering a change in the market from worrying about tight supply to actually seeing supply disappear. With Russia being the second biggest supplier of raw materials to the global economy, we are currently witnessing some historic moves with Russia's growing isolation and self-sanctioning by the international community cutting a major supply line of energy, metals and crops. Developments that, before seeing the commodity sector heading for its first weekly decline since December, had triggered some historic moves in terms of prices reached and price ranges travelled. Brent crude oil meanwhile was heading for its first weekly lower close in three following a tumultuous period that saw the May contract almost hit $140/b before reversing sharply lower to reach a record 33-dollar range on the week. An even higher degree of drama unfolded in the European diesel market with self-sanctioning on Russian supplies raising some acute shortage fears. The ICE Low Sulphur Gasoil futures, used as the pricing reference for all distillate trading in Europe and beyond, surged to a record high at $1422 per tons, almost three times above the five-year average. At the pumps motorists across Europe saw diesel prices exceed that of gasoline for the first time in years, thereby raising the risk of demand destruction through unprofitable high prices for some industry groups. Read More
---
Oil and Gas Blends
Units
Oil Price $
change
Crude Oil (WTI)
USD/bbl
$109.30
Up
Crude Oil (Brent)
USD/bbl
$112.70
Up
Bonny Light
USD/bbl
$113.40
Down
Natural Gas
USD/MMBtu
$4.72
Up
OPEC basket 10/03/22
USD/bbl
$117.23
Down
At press time 12th March 2022
---
Schlumberger expanded its successful INNOVATION FACTORI network with the opening of a new center in Houston, Texas. INNOVATION FACTORI enables customers to accelerate the development and deployment of enterprise-scale AI and digital solutions, in the context of their unique business challenges, spanning exploration to production and new energy systems. "At INNOVATION FACTORI, customer teams join with our domain and data science experts to address their strategic demands, such as fast tracking of drilling automation, deployment of digital twins to optimize production, and modeling to achieve efficient carbon capture and storage," said Rajeev Sonthalia, president, Digital & Integration, Schlumberger. "Through INNOVATION FACTORI, customers can turn promising concepts into fully deployed digital solutions that extract maximum value from data to drive a major leap in business performance and, in turn, sustainability." Customers benefit from an agile approach by leveraging native applications in the DELFI* cognitive E&P environment, which are seamlessly integrated with Agora* edge AI and IoT solutions. Customers also have access to a powerful machine learning platform with unrivalled AI capabilities through Schlumberger's partnership with Dataiku. Together with Dataiku, Schlumberger is enabling customers to leverage a single, centralized platform to design, deploy, govern, and manage AI and analytics applications—allowing everyday users to develop 'low-code no-code' AI solutions. Read More
---
---
Repsol, in alignment with its ambition to become a net zero emissions company by 2050, will invest €200 million in this project that will enable the supply of 250,000 tons per year of advanced biofuels, such as biodiesel, biojet, bionaphtha, and biopropane to be used in planes, trucks or cars without the need for modifications of the existing engines. These eco-fuels will be produced from residues and their use will help reduce 900,000 tons of CO2 per year.
The Chairman of Repsol assured that "with this project, Cartagena is going to consolidate itself as a supply center of fundamental products for the present and for the future, and an example of Repsol's commitment to sustainable mobility." Antonio Brufau stressed the importance of committing to technological neutrality to be able to advance towards the goal of achieving zero net emissions by 2050. He called on public administrations to create "an enabling, facilitating, flexible, and non-exclusive regulation" that will permit the development of future projects, since only in this way " will we be protecting our economy, industry, and employment". Read More
---
The Russian Maritime Register of Shipping (RS Class), which acts as both an international class society and a flag registry for Russian vessels, has been added to a list of state-owned enterprises "subject to financing limitations" imposed by the EU.
The European Commission announced the move in a statement Wednesday, and it is part of a package of new sanctions designations targeting Russian and Belarusian entities, including an additional 160 individuals. Taken together, EU sanctions measures related to the Russian invasion of Ukraine now apply to more than 860 individuals and more than 50 business entities. The European Commission said that exports of maritime navigation technology to Russia have also been placed under new limitations, and "prior information sharing" will be implemented for exports of maritime safety equipment.
The private sector has also been severing ties with Russia, driven by a combination of new business challenges and legal restrictions. On Thursday, class society Lloyd's Register joined the exodus and announced that it will no longer serve Russian shipping, citing new regulatory measures in its home markets. Read More
---

With its ability to decarbonise hard-to-abate sectors like chemicals and steelmaking industries, green hydrogen is expected to be in high demand as countries are racing to achieve their net zero targets. However, the current green hydrogen market is at an infant stage and more needs to be done, especially from the policy makers' side, to maximise green hydrogen's impact in the decarbonising of the industrial sector and end-use sectors as a whole.
To drive concrete solutions and policy frameworks that can scale up green hydrogen use in industry and establish a credible market, the International Renewable Energy Agency (IRENA) and IRENA Coalition for Action each released a new publication: Green hydrogen for industry: A guide to policy making and Green Hydrogen Certification Brief, respectively. Read More
---
Shell faces writedowns on $400 million in Russian downstream assets, it said on Thursday, having announced $3 billion worth of other projects previously. The oil major announced on Feb. 28 that it would quit its ventures in Russia with Gazprom and related entities including the flagship Sakhalin 2 liquefied natural gas (LNG) plant and the Nord Stream 2 pipeline project. Read More–>
---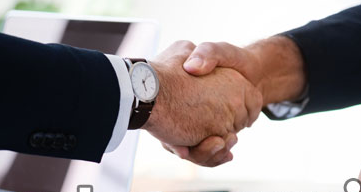 Eos Energy Enterprises, Inc., a leading provider of safe, scalable, efficient, and sustainable zinc-based energy storage systems, announced it entered into a master supply agreement with Bridgelink Commodities, LLC ("Bridgelink") for proposed storage projects across Texas. Bridgelink has committed to purchase 240 MWh of energy storage capacity provided by Eos's Znyth™ zinc-based technology, accompanied by an option to purchase long-term maintenance support, with an additional option to expand to a total of 500 MWh over a term of 3 years, representing a total order value of up to $150 million. Bridgelink, which has over 8 GW of renewable generation projects in development, will rely on Eos technology to support energy curtailment recapture, providing resilience to the local power grid overseen by the Electric Reliability Council of Texas ("ERCOT"). Read More–>
---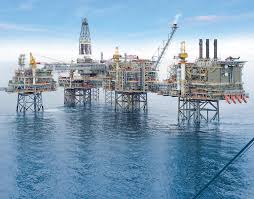 Empyrean is the operator of Block 29/11 in China and has 100% working interest during the exploration phase. In the event of a commercial discovery, its partner, China National Offshore Oil Company ('CNOOC'), may assume a 51% participating interest in the development and production phase. Empyrean has been in discussions with COSL and CNOOC to establish rig availability and a 'rig slot' to drill the Jade well now that the well site survey is complete over the Jade well location. CNOOC has the NH9 well under contract with COSL for approximately the next 12 months. CNOOC has created a slot for Empyrean to drill the Jade well in it's schedule, immediately following the well currently being drilled using NH9. The rig is anticipated to become available late March or mid April depending on whether the current well encounters testable hydrocarbons.
CNOOC EnerTech Drilling and Production Co ('CNOOC EnerTech') has been contracted to provide comprehensive pre-drilling, drilling and testing services to Empyrean for the Jade well. CNOOC EnerTech has a wealth of global experience, but more importantly has vast local hands-on experience managing the drilling of wells within the Pearl River Mouth Basin where the Block 29/11 permit sits. The Empyrean/ CNOOC EnerTech team will be present both onshore, and offshore on the rig, during the drilling of Jade. Offshore, the team will consist of a hand picked drilling supervisor, well site geologist, mud logger and an electric logging expert. Read More
---
UK Oil & Gas PLC announced that with respect to the Company's appeal against Surrey County Council's refusal of planning consent for its Loxley conventional gas and hydrogen feedstock project, the Planning Inspectorate has now confirmed that the inspector has submitted his report to the Secretary of State ("SoS") to assist in his determination. The Planning Inspectorate has also advised that they expect the SoS to issue his decision on or before 7 June 2022. The above follows the Company's announcement in January of this year that the Secretary of State for Levelling Up, Housing and Communities had recovered the appeal from the Planning Inspectorate. Read More
---
Region
Period
Rig Count
Change from Prior
U.S.A
4th March 2022
650
—
Canada
4th March 2022
217
-7
International
February 2022
813
-28
Baker Hughes
---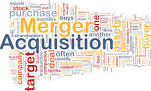 Eco (Atlantic) Oil & Gas Ltd. , the oil and gas exploration company focused on the offshore Atlantic Margins, confirmed that it and Azinam Group Holdings ("Azinam") have completed all conditions required to be completed in order to close Eco's acquisition of Azinam (the "Acquisition") save and accept for receipt of the final approval of the TSX Venture Exchange (the "Exchange") (the "Approval").
As disclosed in the Company's announcement of February 8, 2022, the Acquisition will result in the issuance to Azinam of 40,170,474 common shares (the "New Issue") in the capital of Eco ("Common Shares"), providing Azinam with 16.5% of Eco's share capital as enlarged by such issue ("Enlarged Share Capital"), providing for a cashless acquisition to become the sole owner of Azinam's entire African portfolio. Read More
---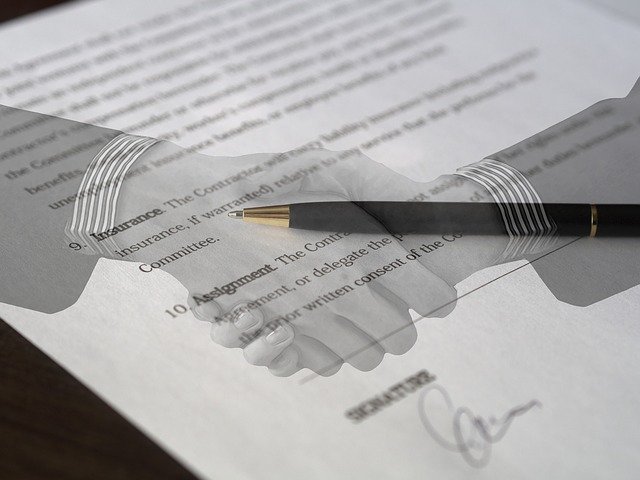 PETRONAS Hydrogen Sdn. Bhd. (PH2SB) and ENEOS Corporation (ENEOS) have signed a Joint Feasibility Study Agreement (JFSA) to advance the studies for a commercial hydrogen production and conversion project in Kerteh, Terengganu.
Under the JFSA, both parties will pursue detailed technical and commercial feasibility studies for the production of low carbon hydrogen from PETRONAS' existing facilities, production of green hydrogen from a new hydro-powered electrolyser facility, and hydrogen conversion into methylcyclohexane (MCH). The agreement is part of the long-term Memorandum of Understanding (MoU) signed last August for the development of a clean hydrogen supply chain between Malaysia and Japan.
The facilities are projected to have a total hydrogen production and conversion capacity of up to 50,000 tonnes per annum (50KTPA) by 2027 for export in MCH form to Japan, where the clean hydrogen will be distributed to Japanese industries through ENEOS' refineries. Once onstream, the project could potentially be the first commercial scale hydrogen-to-MCH undertaking in the world. Its Final Investment Decision is expected by the end of 2023. Read More
---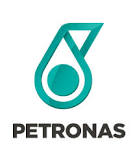 Taking the lead to address energy transition and accelerate collaborations in net zero solutions for Southeast Asia, PETRONAS is partnering with premier energy conference CERAWeek by S&P Global to co-create Energy Asia 2023 in Kuala Lumpur. To be held from 26 to 28 June next year, Energy Asia 2023 will bring together global industry leaders, investors and policy makers to move beyond pledges and solve the challenges of energy transition to achieve a just and responsible net zero future for Asia.
In the conference's lead-up, PETRONAS, together with CERAWeek by S&P Global as its knowledge partner will host multi-stakeholder dialogues with key regional and global leaders to engage on how their countries can secure more energy with lower emissions. A special dialogue on "Southeast Asia's Net Zero Pathways: More Energy, Less Emissions" to map out the pathway for the region towards net zero will be announced soon. Read More
---
Base Prospectus for October 2021 $300 million unsecured Norwegian bond. On March 11 2022, the Financial Supervisory Authority of Norway (Finanstilsynet) approved a prospectus prepared by Golar LNG Limited ("Golar") in connection with an application for listing of the bond issued by Golar with ISIN NO0011123432. The listing prospectus is attached and is also available on Golar's website: Read More
---

Neptune Energy is pleased to advise that its Full Year results for the period ended 31 December 2021 will be announced on Thursday, 17 March 2022. A webcast for Analysts and Bondholders of the Senior Notes in Neptune Energy Bondco plc will be held at 10.00 (GMT) on 17 March 2022. There will also be the opportunity for participants to join via a conference call facility. Read More
---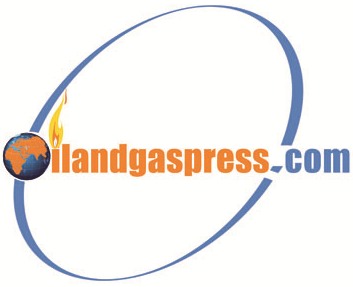 OilandGasPress Energy Newsbites and Analysis Roundup |Compiled by: OGP Staff, Segun Cole @oilandgaspress.
Disclaimer: News articles reported on OilAndGasPress are a reflection of what is published in the media. OilAndGasPress is not in a position to verify the accuracy of daily news articles. The materials provided are for informational and educational purposes only and are not intended to provide tax, legal, or investment advice.
Submit a Press Release