Energy News Digest to 15th October 2021 Rig Count, Oil Prices
Oil jumped Thursday as a U.S. inventory report reveled the largest stockpile reduction at Cushing. EIA expects Brent spot prices averaging $71.38 per barrel for rest of 2021.
---
In Brazil, natural gas power production was 8.4 TWh, 214.9% higher than in July 2020. In the first seven months of 2021, natural gas power output was 43.3 TWh, up by 79.0% compared to the same period in 2020. Natural gas production increased to reach a maximum in July 2021. Brazil has been facing a severe drought in 2021, affecting hydropower production. Hydro production was 23.6 TWh in July 2021, 25.8% lower than in July 2020. The increase in local natural gas production helped supply conventional thermal plants, and particularly natural gas power plants to ensure continuous electricity supply. Read More
---
The amount of crude oil spilled in an offshore pipeline leak in Southern California is believed to be close to about 25,000 gallons, or only about one-fifth of what officials estimated as a worst-case scenario, a Coast Guard official said Thursday. Read More
---
The Brunp Integrated Battery Material Industrial Park project will further improve CATL's strategic layout in the lithium-ion battery industry and give play to the advantages of industrial synergy to secure the company's battery material supply, thus creating a recycling system for the entire battery industrial chain. As a global leader in innovative new energy technologies, CATL will leverage its technological advantages and its leadership on driving high-end industry developments. CATL will also support building a trillion-level automobile industry cluster in Hubei while contributing to the sustainability of Hubei's economic and social development. Read More
---
General Motors unveiled Ultra Cruise, an all-new, advanced driver-assistance technology and significant next step in the company's journey to enable its goal of zero crashes, zero emissions and zero congestion. Designed to ultimately enable hands-free driving in 95 percent of all driving scenarios, Ultra Cruise eventually can be used on every paved road in the U.S. and Canada. Ultra Cruise will cover more than 2 million miles of roads at launch in the United States and Canada, with the capacity to grow up to more than 3.4 million miles. Customers will be able to travel truly hands free with Ultra Cruise across nearly every road including city streets, subdivision streets and paved rural roads, in addition to highways. Read More
---
LG Electronics' Micro LED technology has been named the recipient of the Presidential Award at the International Light Convergence EXPO 2021, which kicked off today in South Korea. LG developed a new application method by which the RGB chips are transferred directly on the Thin Film Transistor (TFT) glass backplane rather than the traditional printed circuit board, taking the technology to the next level. LG's innovation opens the door to exciting new possibilities offering high-resolution images with blacks that are deeper and more realistic. Micro LED delivers stunning picture quality with exceptional brightness, contrast and clarity and are self-emissive, employing tiny light-emitting diodes. Read More
---
Eni for 2020 by 2050, Carbon neutrality; The commitments we are undertaking today reflect the continuous dialogue with our stakeholders, with whom we engage year after year to align our strategy with the objectives of the Paris Agreement and to improve climate disclosure, in line with the recommendations of the Task Force on Climate-related Financial Disclosures (TCFD) of the Financial Stability Board, of which Eni is a member since its foundation. Participation in initiatives and partnerships represents an opportunity for Eni to build synergies and promote shared solutions in response to climate challenges. Read More
---
Registration now open for ABB's Capital Markets Day on December 7, 2021
Focus on the topic of sustainable transport; At this year's ABB Capital Markets Day, Björn Rosengren, CEO, Timo Ihamuotila, CFO, and Theodor Swedjemark, Chief Communications & Sustainability Officer, will provide an update on the strategic, financial and sustainability priorities of the company. In addition, representatives from all four Business Areas will discuss ABB's customer offering and position in the sector of sustainable transport. This includes electrical and hydrogen transport solutions for various customer segments. Read More
---
Rolls-Royce announced at the NBAA Business Aviation Convention & Exhibition in Las Vegas, US, that it is strengthening its business aviation services infrastructure by expanding the global network of Authorised Service Centres (ASC) for its CorporateCare® customer base.
Authorised Service Centres form an important component of the Rolls-Royce services portfolio and add to the existing global service capabilities. The latest addition to the ASC network is Western Aircraft in Boise, Idaho, a Greenwich AeroGroup company, supporting BR710A1/C4 and Tay 611-8/8C engines. Read More
---
Rolls-Royce and Air Belgium have signed a TotalCare® service agreement for Trent 7000 engines that power the airline's two new Airbus A330neo aircraft. This, the airline's first TotalCare agreement, was activated as the new fleet entered into service following a ceremony at Brussels Airport, which also launched Air Belgium's new route to Mauritius. TotalCare is Rolls-Royce's flagship integrated engine service, designed for predictive maintenance planning and off-wing repair and overhaul. It transfers time-on-wing and maintenance cost risk back to Rolls-Royce and offers advanced engine health monitoring and future product enhancements. Read More
---
The Airbus Helicopters UH-72 Lakota fleet has exceeded the one million flight-hour mark, some 15 years after the first Lakota UH-72A entered service for the U.S. Army and following the first delivery of the newest UH-72B to the National Guard, as announced at the Association of the United States Army (AUSA) trade show in Washington, D.C. Read More
---
Commodity Prices
Units
Price $
Change
Crude Oil (WTI)
USD/bbl
$82.17
Up
Crude Oil (Brent)
USD/bbl
$84.86
Up
Bonny Light
USD/bbl
$82.92
Down
Natural Gas
USD/MMBtu
$5.52
Down
OPEC basket 14/10/21
USD/bbl
$82.50
Up
At press time 15th October 2021
---
Maersk Drilling has entered a framework agreement with the Nini Joint Venture, operated by INEOS Oil & Gas Denmark and Wintershall Dea, covering the supply of drilling rigs for the project offshore Denmark. The agreement confirms Maersk Drilling as the preferred contractor with a right to all drilling rig work involved in Project Greensand on market-rate terms until the end of 2027. The agreement is subject to the project obtaining the necessary funding and final investment decision. Read More
---
OPEC Secretary General, HE Mohammad Sanusi Barkindo, participated in two key panel discussions during the 2021 edition of Russian Energy Week (REW) in Moscow. The Secretary General took part in sessions on 'The Future of Traditional Energy: Is the World Ready to Eschew Hydrocarbons' and 'International Energy Organization Dialogue: Predicting the Development of Energy and Global Markets'. Read More
---
APA Corporation (Nasdaq: APA) announced results from appraisal drilling at Keskesi South-1 on Block 58 offshore Suriname. APA Suriname holds a 50% working interest in the block, with TotalEnergies, the operator, holding a 50% working interest. Keskesi South-1, drilled approximately 6.2 kilometers from the discovery well Keskesi East-1, encountered non-commercial quantities of hydrocarbons and the well has been plugged and abandoned. Read More
---
Wintershall Dea,is working with the OTH Regensburg University of Applied Sciences to explore how existing natural gas pipelines in the southern North Sea can be used for future CO2 transport. Initial calculations paint a positive picture. Results obtained so far suggest that the offshore pipelines could be safely and efficiently repurposed for transport of liquid CO2. As the study progresses, technical feasibility will be tested, and certification will take place. There are over 4,800 kilometers of pipelines in the southern North Sea, of which 1,200 kilometers are operated by Wintershall Noordzee, a 50:50 joint venture between Wintershall Dea AG and Gazprom EP International B.V. Parts of this network could be used for CO2 transport. Wintershall Noordzee also operates numerous depleted reservoirs. Read More
---
Scientists and engineers at The University of Texas at Austin have created a hydrogel tablet that they say can rapidly neutralize bacteria in contaminated water. One tablet may be able to disinfect a liter of river water and make it suitable for drinking within an hour. Read More
---
The wreck of a storied military ship that served in two World Wars, performed patrols in waters off Alaska for decades, and at one point was captained by the first Black man to command a U.S. government vessel has been found, the Coast Guard said Thursday.
A wreck thought to be the U.S. Revenue Cutter Bear, which sank in 1963 about 260 miles east of Boston as it was being towed to Philadelphia, where it was going to be converted into a floating restaurant, was located in 2019. Read More
---
INEOS Energy has completed the $615m sale of its oil and gas business in Norway to PGNiG Upstream Norway AS. The deal includes all INEOS Oil & Gas interests in production, licenses, fields, facilities and pipelines, on the Norwegian continental shelf and has an effective date of 1 January 2021. INEOS E&P Norge AS produces around 33,000 BOE per day from the Norwegian Sea. A 93% gas ratio, from 3 non-operated fields, Ormen Lange (14%), Alve (15%) and Marulk (30%). The business also holds 21 offshore licenses, of which 6 are operated, and has equity in the Nyhamna Terminal (8%). Read More
---
Wood, has secured two Front End Engineering and Design (FEED) contracts to support Beach Energy's Trefoil field development opportunity in the Bass Basin. The potential Trefoil Project is a subsea development at the Trefoil field, with a tie-back to the Yolla Platform. Wood will provide FEED services for both the platform topside modifications, and the subsea and pipeline system that would maximise recovery and extend the lifecycle of the assets. Read More
---
The active rig count acts as a leading indicator of demand for products used in drilling, completing, producing and processing hydrocarbons.
Region
Period
No. of Rigs
Change
U.S.A
8th October 2021
533
+5
Canada
8th October 2021
167
+2
International
Sept. 2021
787
+10


Baker Hughes Rig Count to 15th October 2021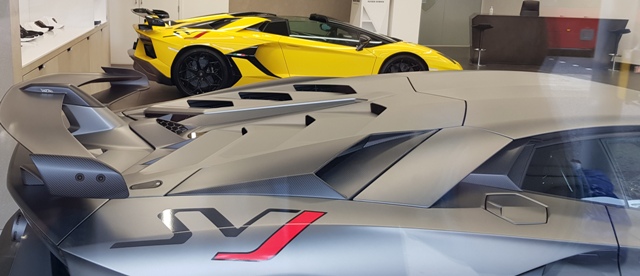 ---
There are many solutions on the market for tracking emissions in different sectors, from direct scope 1 emissions to the environment in the energy sector, indirect scope 2 energy usage in building management and scope 3 emissions, such as materials used in construction or fuel. It is clear that digital tools and processes must be developed to collate this data comprehensively at a higher fidelity and frequency than is currently the norm to not only understand the as-is, but to set targets, scope projects and track progress against a corporation's commitments, as well as changing policy mandates. Read More
---
LUKOIL and Gazprom Neft concluded an agreement on cooperation in implementation of oil recovery enhancement projects. The companies agreed to develop national production of chemical agents and equipment for oil recovery enhancement, to collaborate in lab research and testing new chemical compounds when developing mature reserves at their fields. Read More
---
The PJSC "LUKOIL" Board of Directors recommended that the Extraordinary General Shareholders Meeting resolve to pay dividends based on the results of the first nine months of 2021 in the amount of 340 rubles per ordinary share, and proposed that the Meeting set December 21, 2021 as the record date for the persons entitled to receive dividends. The dividends are recommended to be paid in cash no later than January 11, 2022 to nominee shareholders and the trust managers qualified as professional market participants who are recorded in the PJSC "LUKOIL" shareholder register, and no later than February 1, 2022 to other persons recorded in the PJSC "LUKOIL" shareholder register. Read More
---
US Secretary of the Interior Deb Haaland outlined the path forward for future offshore wind leasing to meet the Biden-Harris administration's goal to deploy 30 gigawatts of offshore wind energy by 2030. Secretary Haaland announced plans for the Bureau of Ocean Energy Management to potentially hold up to seven new offshore lease sales by 2025 in the Gulf of Maine, New York Bight, Central Atlantic, and Gulf of Mexico, as well as offshore the Carolinas, California, and Oregon. As directed by President Biden's Executive Order 14008, Tackling the Climate Crisis at Home and Abroad, the Interior Department has partnered with other federal agencies to increase renewable energy production on public lands and waters —including a commitment to deploy 30 gigawatts of offshore wind by 2030 and a target goal of permitting at least 25 gigawatts of onshore renewable energy by 2025. Read More
---
To understand your carbon footprint, you just need to look around you. The manufacturing of the device you are using to read this article consumed energy. The device eats up more energy as you use it. It's possible that this energy comes from burning fossil fuels. For the device to get to you, it had to be transported, and you probably used energy from fossil fuels when you went to buy it. Even if you bought it online, someone had to deliver it to you. As you can see from the example above, we all contribute to the accumulation of greenhouse gases in the air around us. The fortunate thing is that we can take action to reduce our contribution. Carbon offsetting is one of these ways. The fact that we use the term "carbon footprint" indicates that the emphasis is on carbon dioxide. But why are we only worried about carbon dioxide when we also release other greenhouse gases, like methane and nitrous oxide? Read More
---
The latest IEA's Monthly Electricity Statistics report including July 2021 data shows that for Total OECD:
Total net electricity production was 945.1 TWh in July 2021, up by 6.4% compared to June 2021 and down by 0.3% compared to July 2020. From January to July 2021, total net electricity power production was 6182.7 TWh, up by 2.7% compared to the same period in 2020.
Total renewable electricity production was 262.0 TWh in July 2021, down by 3.0% compared to June 2021 and down by 2.9% compared to July 2020. Solar production was 52.7 TWh in July 2021, down by 4.9% compared to June 2021 and up by 13.4% compared to July 2020. From January to July 2021, solar power production was 308.9 TWh, up by 17.6% compared to the same period in 2020. Conventional thermal production was 559.5 TWh in July 2021, up by 12.1% compared to June 2021 and up by 1.2% compared to July 2020. Coal production was 209.3 TWh in July 2021, up by 14.4% compared to June 2021 and up by 10.7% compared to July 2020. From January to July 2021, coal power production was 1244.4 TWh, up by 14.5% compared to the same period in 2020. Read More
---
Cornell University associate professor, Todd Schmit is partnering with farmers, solar companies and the American Solar Grazing Association, a nonprofit trade group that connects solar companies with shepherds, to explore the economic benefits of a business cooperative or producer-owned organization that could provide coordination and logistical services for farmers grazing under solar arrays. Read More
---
Oil and Gas News Straight from the Source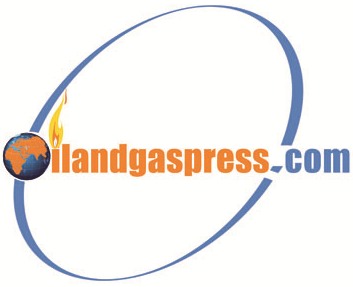 OilandGasPress Energy Newsbites and Analysis Roundup |Compiled by: OGP Staff, Segun Cole. Please send us your industry related news for publication
---
Announce new products, New Partnerships, New director appointment, New office, financial reports, New sales staff, new contracts, charity affiliations and general news and offers by your organisation! Submit your Releases or contact us now!
Submit a Press Release
Oilandgaspress.com | Energy, Climate, Renewable, Wind, Biomass, Sustainability, Oil Price, LPG, Solar,Marine,Aviation,Fuel,Hydrogen,
we provide you with the latest news summary with links straight to the source!!
News articles reported on OilAndGasPress are a reflection of what is published in the media. OilAndGasPress is not in a position to verify the accuracy of daily news articles. The materials provided are for informational and educational purposes only and are not intended to provide tax, legal, or investment advice.
OilAndGasPress welcomes all viewpoints. Should you wish to provide a different perspective on the above articles. Information posted is accurate at the time of posting, but may be superseded by subsequent press releases
Disclaimer
Most News articles reported on OilAndGasPress are a reflection of what is published in the media. OilAndGasPress is not in a position to verify the accuracy of daily news articles. The materials provided are for informational and educational purposes only and are not intended to provide tax, legal, or investment advice. OilAndGasPress welcomes all viewpoints. Should you wish to provide a different perspective on the above article, please email us info@OilAndGasPress.com