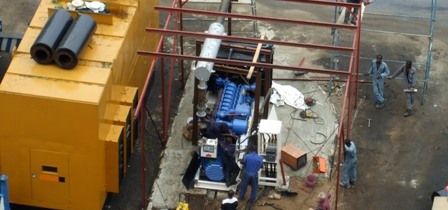 Energy News Digest to 16th September 2021
Tuesday's API report U.S. crude oil, gasoline and distillate stocks fell more than expected last week, after Hurricane Ida shut numerous refineries and offshore drilling production.
---
Nigeria's FX Problems Guaranty Trust Bank Plc doesn't see the likelihood of any client raising the estimated $2.3 billion needed to purchase the Shell Nigeria assets, said Segun Agbaje, CEO of the financial group that owns the lender. A slump in crude prices and an economic downturn arising from the coronavirus pandemic curbed foreign-currency flows into the Country. According to Bloomberg, Nigeria's lenders likely don't have enough dollars to fund clients seeking to acquire oil assets put on sale by the local unit of Royal Dutch Shell Plc, the country's biggest lender said
---
Bankers in sustainable finance Standard Chartered STAN.L is looking to add bankers to focus on sustainable finance, project finance and capital markets in Saudi Arabia
---
Europe governments incentivizing the switch from traditionally-fueled cars to electric alternatives Tesla, Europe is ready to build up its EV market through incentives such as subsidies, free electric charging options, tax breaks, and a wide variety of EV options for consumers. Several European countries are now leading the way for EV promotion, racing to get ahead of rich Asian nations and North American competitors also looking to make the shift. The variety of EV models available in Europe is also growing significantly, with consumers not just limited to Tesla and other expensive, early models any longer.
---
ŠKODA Enyaq iV electric car ŠKODA has been providing Pope Francis with two ŠKODA Enyaq iV electric vehicles (EVs) for the duration of his visit to Slovakia from 12-15 September. The two crossover style electric cars have been adapted according to the Vatican's wishes.ŠKODA is also striving to develop its domestic market in the Czech Republic. The larger battery version Enyaq 60 iV has a maximum power output of 132 kW and will accelerate from 0-60mph (0-100kph) in 8.7 seconds, with a range of around 240 miles (390km).
---
Ford's zero-emission electric vehicles (EVs) Seven police forces in the UK testing or evaluating Ford's zero-emission electric vehicles (EVs).The Metropolitan Police Force has already appraised the standard Mustang Mach-E and has now requested a full evaluation of the concept electric vehicle. Also waiting for an opportunity to try the new 999 vehicle are the Sussex, Surrey, South Wales, Dyfed Powys, Devon & Cornwall and Police Scotland forces. The conversion of the original Mach-E was carried out by Ford's long term partner to the blue light industry, Safeguard SVP, a specialist constructor based in Essex.
---
Ford Venari Alliance's State-Of-The-Art Ambulance Ford and Venari Group announced in July that they had signed a memorandum of understanding for a new alliance to take cooperation between the two businesses on emergency vehicles to the next level. The alliance brings together Ford, the UK market leader in commercial vehicles and Venari, the UK's largest emergency service vehicle provider, in manufacturing an all-new, lightweight front-line ambulance to be produced at a new facility in Ford Dagenham from 2022, utilising an existing, non-production location that will be refreshed to accommodate its manufacturing requirements. It is anticipated that the new business will create around 100 new jobs once production begins in 2022.
---
Move electric vehicle (EV) prototype The multi-functional electric transporter is 75cm wide, which is perfectly suited to bicycle lanes, and is capable of carrying loads of up to 180kg. The low-carbon aluminium chassis has an electric tilt mechanism, allowing the vehicle to 'lean-in' to turns, improving stability and manoeuvrability, and reducing its turning circle to less than seven metres.
---
Solar-powered pavement A company in Hungary is making solar panels out of plastic waste – then using them as pavements.
The Platio team says it can power buildings and electronic devices, delivering solar energy "to places where it was not possible before".The company says it uses the equivalent of 400 plastic bottles to make one square metre of solar pavement. It claims this mixture makes for more durable bricks than some other materials in the road building industry.
---
IMF Executive Board Approves US$67.38 Million in Emergency Support to Equatorial Guinea The pandemic and the Bata explosions have inflicted heavy damage on Equatorial Guinea's economy, substantially weakened its near-term economic outlook, increased economic and financial stress, and severely affected the livelihood of much of the population.
---
Commodity Prices
Units
Price $
Change
Crude Oil (WTI)
USD/bbl
$72.49
Up
Crude Oil (Brent)
USD/bbl
$75.39
Up
Bonny Light
USD/bbl
$74.22
Up
Natural Gas
USD/MMBtu
$5.34
Down
OPEC basket 15/09/21
USD/bbl
$73.78
Up
At press time 16 September 2021
---
Dana Incorporated to Host Virtual Capital Markets Day Dana Incorporated (NYSE: DAN) announced today it will be hosting a Capital Markets Day at its world headquarters in Maumee, Ohio, on Sept. 28, 2021.The event will provide further insight into Dana's perspective of how electrified mobility will evolve in the coming years, and how its class-leading innovation and global presence will help to drive outsized growth and financial returns for its shareholders.
---
Gazprom ramps up gas production and supplies Gazprom produced 357.7 billion cubic meters of gas in the first 8.5 months of 2021, which is 17.8 per cent (or 53.9 billion cubic meters) more than in the same period of last year. The Company increased its gas exports to the countries beyond the FSU to 138.6 billion cubic meters. Gazprom continues to keep the amounts of its gas supplies near the all-time high level (141.3 billion cubic meters for the same period of 2018).
---
Yokogawa Enhances Plant Safety announces a major upgrade to its Exaquantum Safety Function Monitoring (SFM) software, an OpreX™ Asset Operations and Optimization solution that helps identify whether actual operating performance meets safety design targets. Improving health and safety is one of Yokogawa's six sustainability focus areas. SFM R3.35 provides continuous monitoring and evaluation of safety data to highlight deviations or failures in plant safety system performance.
---
Seismic survey work at the Sasan-Talafar exploration project in Nineveh The Director General of the Iraq Oil Exploration Company said that the eighth seismic division has started two- and three-dimensional geological survey work at the site, "within the framework of the oil exploration plan for the year 2021."
---
OPEC Secretary General visits Venezuela The four-day visit has already included meetings with HE Nicolas Maduro, President of Venezuela, HE Delcy Rodriguez Gomez, the nation's Vice President, HE Tareck El Aissami, People's Minister of Petroleum, HE Felix Plasencia, Minister of Foreign Affairs and HE Asdrubal Chavez, President of Petroleos de Venezuela S.A. (PDVSA), the country's national oil company.

---
FirstRand Limited, will no longer finance new coal-fired power plants From 2026 onwards, South Africa-based FirstRand will no longer provide direct project finance to new coal mines either, the bank said, as investor and societal pressure grows on the banking sector everywhere to rethink financing for fossil fuels. FirstRand also pledged in its new climate policy to reduce the cap on its coal exposure further—from 1.5 percent to 1 percent of total advances from 2030 onwards.
---
UN chief urges 'rapid' emission cuts to curb climate change Speaking at the launch of a U.N.-backed report summarizing current efforts to tackle climate change, Guterres said recent extreme weather — from Hurricane Ida in the United States to floods in western Europe and the deadly heatwave in the Pacific Northwest — showed no country is safe from climate-related disasters.
---

The active rig count acts as a leading indicator of demand for products used in drilling, completing, producing and processing hydrocarbons.
Region
Period
No. of Rigs
Change
U.S.A
10th Sept. 2021
503
+6
Canada
10th Sept. 2021
143
-9
International
Aug. 2021
777
+26
Baker Hughes Rig Count to 16th September 2021
---
New report released by the UN Secretary-General By decarbonizing the economy, global temperature rises would be limited, countries heavily affected by climate change would be supported, and ecosystems would be preserved for future generations, the report says.
---
UN chief urges 'rapid' emission cuts to curb climate change Speaking at the launch of a U.N.-backed report summarizing current efforts to tackle climate change, Guterres said recent extreme weather — from Hurricane Ida in the United States to floods in western Europe and the deadly heatwave in the Pacific Northwest — showed no country is safe from climate-related disasters.
---
The human toll of climate change and internal migration The latest Groundswell report finds that climate change, an increasingly potent driver of migration, could force 216 million people across six world regions to move within their countries by 2050. The report also finds that immediate and concerted action to reduce global emissions, and support green, inclusive, and resilient development, could reduce the scale of climate migration by as much as 80 percent.
---
Magnetic confinement fusion, a process that occurs naturally in the stars, generates an enormous quantity of energy safely and with zero emissions. The success of the world's first test of a magnet with high-temperature superconductors (HTS) is a turning point in its application for industrial purposes.
---
US Air Force Wants Boat Plane for Special Operators The Air Force is moving forward with an amphibious, pontoon-equipped version of the MC-130J Commando II used by its special operators — and hopes to be able to fly a prototype of the aircraft in less than a year and a half.
---
US Will Help Australia Build Nuclear Submarines U.S. and Great Britain will help Australia develop nuclear-powered submarines as part of a new alliance that could counter China in the Asia-Pacific region, a senior administration official said Wednesday.
The "extremely sensitive" advanced technology would give a longtime U.S. ally in the region a fleet of subs with greater stealth, speed, survivability and endurance,
---
ShaMaran achieves 50 MMBbls Production Milestone Atrush block, Kurdistan Region of Iraq, has surpassed the cumulative oil production milestone of 50 million barrels since its first oil in July 2017.
---
Task Force on Scaling COVID-19 Tools The heads of the International Monetary Fund, World Bank Group, World Health Organization and World Trade Organization met with the CEOs of leading vaccine manufacturing companies to discuss strategies to improve the access to COVID-19 vaccines, especially in low- and lower middle-income countries and in Africa.
The Multilateral Leaders Task Force members are mobilizing critical financing, with a focus on grants and concessional lending; helping to remove barriers to export and import of vaccines, therapeutics, and diagnostics; and supporting more production, including in low- and middle-income countries. The Task Force is calling on countries to share at least 1 billion vaccine doses with developing countries during 2021.
---
Oil and Gas News Straight from the Source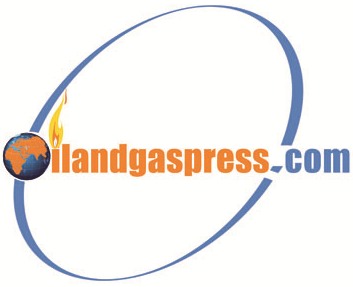 Compiled by: OGP Staff, Segun Cole , Please send us your industry related news for publication
Announce new products, New Partnerships, New director appointment, New office, financial reports, New sales staff, new contracts, charity affiliations and general news and offers by your organisation! Submit your Releases or contact us now!
Submit a Press Release
Oilandgaspress.com | Energy, Climate, Renewable, Wind, Biomass, Sustainability, Oil Price, LPG, Solar,
we provide you with the latest news summary with links straight to the source!!
News on Saving Energy, Protecting the Environment
News articles reported on OilAndGasPress are a reflection of what is published in the media. OilAndGasPress is not in a position to verify the accuracy of daily news articles. The materials provided are for informational and educational purposes only and are not intended to provide tax, legal, or investment advice. OilAndGasPress welcomes all viewpoints. Should you wish to provide a different perspective on the above articles.
Information posted is accurate at the time of posting, but may be superseded by subsequent press releases