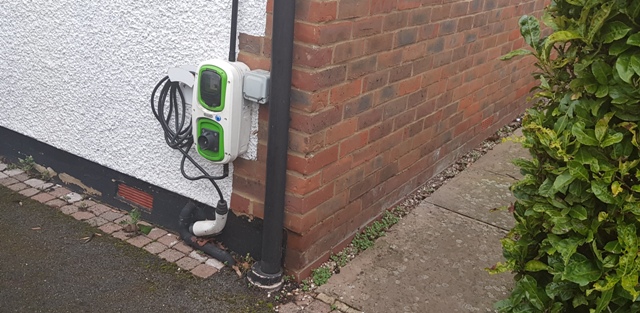 Energy News Digest to 22nd Feb. 2022. OPEC daily basket price stood at $94.28 a barrel, Mon, 21st Feb. 2022
Crude oil futures rose in mid-morning Asian trade today after Russian President Vladimir Putin ordered troops on a "peacekeeping mission" into breakaway regions in Ukraine in an escalation of the Russia-Ukraine tensions. White House spokesperson Jen Psaki said President Joe Biden "will soon issue an Executive Order that will prohibit new investment, trade, and financing" in the regions, or on anyone "determined to operate in those areas of Ukraine."
---
Devon Energy Corp.announced its board of directors declared a record high fixed-plus-variable dividend of $1.00 per share based on the fourth-quarter financial performance. The dividend is payable on Mar. 31, 2022 to shareholders of record at the close of business on Mar. 14, 2022.
As part of the fourth-quarter dividend announcement, the board approved an increase in the fixed dividend of 45 percent or $0.05 per share. After the fixed dividend is funded, up to 50 percent of the excess free cash flow each quarter will be distributed to shareholders through the variable dividend. The company also accelerated cash returns through the execution of its share-repurchase program. In the fourth quarter, Devon repurchased 14 million shares at a total cost of $589 million. Given this substantial progress, the board has expanded the company's share-repurchase authorization by 60 percent to $1.6 billion, which is equivalent to 5 percent of Devon's market capitalization. Read More
---
Guyana is in talks with Middle Eastern state oil companies to take part in oil and gas exploration, Reuters has reported citing an exclusive interview with Guyana's Vice President Bharrat Jagdeo. "We've had offers from some countries to work with us in this regard. Some from the Middle East," Jagdeo said on the sidelines of Guyana's International Energy Conference, which is taking place this week. "Diversification of interest is good for our country." According to Reuters, Saudi Arabia and Qatar were among the attendees of the event. The report also said, quoting the Guyanese official, that depending on how the talks end, Guyana may bar Exxon and Hess from participating in an oil and gas tender currently in the works. Read More
---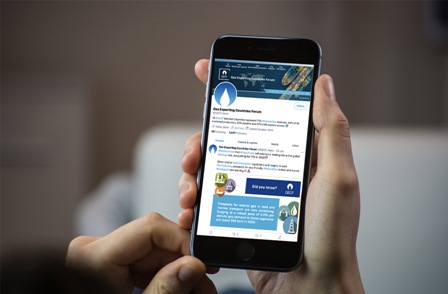 The Gas Exporting Countries Forum yesterday announced the recipients of the inaugural GECF Awards.
The 'Long-Term Commitment to Natural Gas Award' was conferred on HE Saad Sherida Al-Kaabi, the Minister of State for Energy Affairs of Qatar and President and CEO of QatarEnergy. This recognition has been designed to celebrate individuals whose sustained leadership in developing natural gas industry resulted in an outstanding global record of achievement across the length of their careers.
The 'GECF Foundation Award' was presented to HE Viktor Zubkov, the Chairman of the Board of Directors of PJSC Gazprom and the Special Representative of the President of the Russian Federation for Cooperation with the GECF. HE Zubkov received the honour for his exceptional services to the establishment and advancement of the GECF. The 'Friend of GECF Award' was granted to Engineer Emad Abdel Latif Mohamed of Egypt for his over four-decade-long contribution to the gas industry in the Middle East. The GECF Awards have been conceptualised to become the gas industry's most sought after recognition. They are open to individuals and institutions from both the GECF and non-GECF Member Countries, such as individuals associated with the international gas and energy companies, national gas companies, academic and research institutions, media and international public figures. Read More
---
Oil and Gas Prices
Units
Price $
change
Crude Oil (WTI)
USD/bbl
$96.28
Up
Crude Oil (Brent)
USD/bbl
$98.74
Up
Bonny Light
USD/bbl
$95.63
Up
Natural Gas
USD/MMBtu
$4.60
Down
OPEC basket 21/02/22
USD/bbl
$94.28
Up
At press time 22nd February 2022
---
Africa Oil Corp. ("Africa Oil", "AOC" or the "Company") will publish its financial and operating results and related management's discussion and analysis for the three months and twelve months ended December 31, 2021, after Toronto market close on Monday, February 28, 2022. Read More
---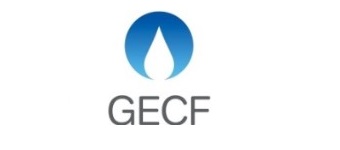 HE Eng. Mohamed Hamel on Monday met a number of dignitaries from Member Countries of Bolivia, Egypt, Trinidad and Tobago and Russia, and Observer Members Azerbaijan and Malaysia. The meetings were held in the backdrop of the 6th GECF Summit of Heads of State and Government, taking place on Tuesday 22 February 2022 in Doha, Qatar. During his discussions with HE Franklin Molina Ortiz, the Minister of Hydrocarbons and Energies of Bolivia, HE Eng. Tarek El-Molla, the Minister of Petroleum and Mineral Resources of Egypt, HE Nikolai Shulginov, the Minister of Energy of Russia, and HE The Honourable Stuart Young, the Minister of Energy and Energy Industries of Trinidad and Tobago, HE Hamel thanked the esteemed ministers for their ongoing support to the GECF.
The meetings with Azerbaijan and Malaysia were held with HE Parviz Shahbazov, the Minister of Energy, and HE Honourable Dato Sri Mustapa Mohamed, the Minister in the Prime Minister's Department, respectively. Read More
---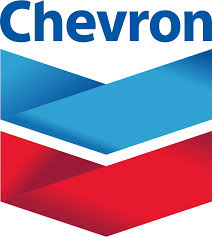 ---

Capricorn is pleased to announce the appointment of Luis Araujo as an independent non-executive director with effect from 11 May 2022. Luis holds a BEng Mechanical Engineering degree from The University Gama Filho, Rio de Janeiro and an MBA from the University of Edinburgh and has more than 38 years' experience in the oil and gas and energy markets, predominantly in Brazil and Scotland. Luis was Chief Executive Officer and President of Aker Solutions from 2014 to 2020. Prior to his appointment as CEO, he was Executive Vice-President and Region President, Brazil. Read More–>
---

Neptune Energy today announced a series of contract awards totalling almost £3 million to support ongoing operations at its operated Cygnus Alpha and Bravo platforms in the UK Southern North Sea. The awarded workscopes cover diving support vessel services, helicopter services and general inspection activities. The work will support maintaining high levels of gas production from the facility, which is capable of producing 6% of UK domestic gas demand Read More
---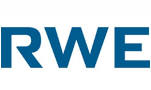 RWE has been successful in winning the operations, service & maintenance contract at the 175 turbine, 630MW London Array Offshore Wind Farm. Over the past year a tender process has been conducted to explore if there was a more efficient way to deliver the range of O&M services needed at London Array. This has been conducted by London Array Limited on behalf of shareholders, RWE (30%), Orsted (25%), Caisse de dépôt et placement du Québec (CDPQ, 25%) and Masdar (20%).
RWE operates eight offshore wind farms in the UK and a further five across Europe on behalf of itself and its partners, and with over 20 years of experience RWE is well positioned to offer a high-quality service to London Array. The new services for London Array will start early 2023 and are for 10 years. RWE is a key player in the offshore wind market in the UK, with over 1.3GW (pro rata) of operational capacity with a further 6.5GW of offshore capacity under construction or development. Read More
---
Region
Period
Rig Count
Change from Prior Count
U.S.A
18th February 2022
645
+10
Canada
18th February 2022
220
+1
International
January 2022
841
+7
Source
---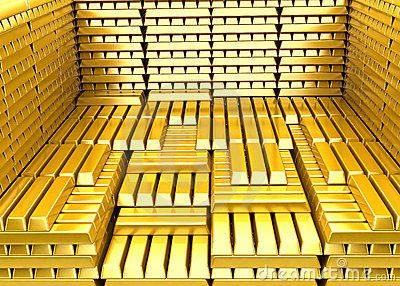 Gold prices hit a near nine month-high on Tuesday, after Russia ordered troops into breakaway regions of eastern Ukraine, boosting demand for the safe-haven metal. Spot gold was up 0.2% at $1,909.54 per ounce, as of 0035 GMT, after scaling its highest since June 1 at $1,913.89 per ounce earlier. U.S. gold futures gained 0.7% to $1,913.60. Read More
---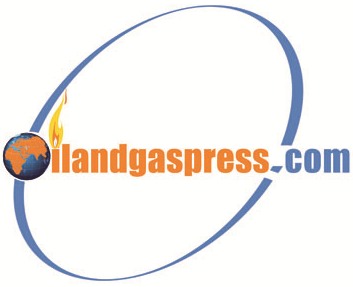 OilandGasPress Energy Newsbites and Analysis Roundup |Compiled by: OGP Staff, Segun Cole @oilandgaspress.
Disclaimer: News articles reported on OilAndGasPress are a reflection of what is published in the media. OilAndGasPress is not in a position to verify the accuracy of daily news articles. The materials provided are for informational and educational purposes only and are not intended to provide tax, legal, or investment advice.
Submit a Press Release