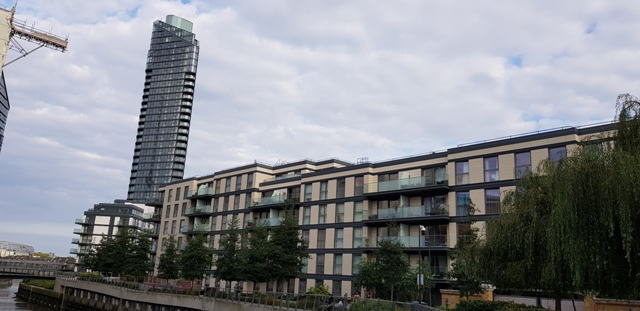 Energy News Digest to 22nd September 2021
 China imported 44.53 million tonnes of crude oil in August, down 6.2 percent year on year.
---
Airbus target more energy efficient flights Airbus, Air France and DSNA, the French Air Navigation Service Provider (ANSP), have begun working towards the development of "most energy efficient flights", following their inaugural demonstration flight from Paris to Toulouse Blagnac on the day of the Airbus Summit event. The aircraft flew an optimised trajectory, marking the first of a series of trials planned during 2021 and 2022 within the framework of the Single European Sky ATM Research Joint Undertaking (SESAR JU) "ALBATROSS" project.
---
Ørsted and Uniper explore strategic partnership Both companies each have ambitious visions in the area of decarbonizing the industry to achieve the German climate targets. The transmission system operator TenneT stands ready as a partner to support them and, among other things, to realize the transport of wind power from sea to land. In a Memorandum of Understanding (MoU), the companies Uniper and Ørsted have committed themselves to the goal of jointly developing offshore wind with hydrogen on a large scale.
---
Transportation by rail of cryogenically liquefied natural gas (LNG) LIQVIS GmbH, a subsidiary of Uniper SE, VTG AG has successfully completed initial tests involving the transportation by rail of cryogenically liquefied natural gas (LNG) in specially developed tank wagons. Chart Ferox a.s. provided technical support for filling on the premises of Brunsbüttel Ports GmbH before the gas was carried by rail to a Uniper power plant roughly 800 kilometers away in Ingolstadt.
---
A European Green Deal Climate change and environmental degradation are an existential threat to Europe and the world. To overcome these challenges, the European Green Deal will transform the EU into a modern, resource-efficient and competitive economy, ensuring:
No net emissions of greenhouse gases by 2050
---
Investigation of Data Irregularities in Doing Business 2018 and 2020 The IMF's Executive Board met today for an initial briefing from the Ethics Committee on the matter related to Managing Director Kristalina Georgieva's alleged role in the World Bank's Doing Business 2018 as described in the Investigation's Report. The Board discussed the Ethics Committee's deliberations so far and had a preliminary exchange of views on the report and the Managing Director's statement in response to it.
The Executive Board emphasized the importance it attached to conducting a thorough, objective, and timely review and agreed to meet again soon for a further discussion.
---
Embedding Climate Change into Asia's Recovery Strategy The International Monetary Fund and the Ministry of Finance of the Republic of Indonesia will host a high-level public policy dialogue at 6:30 a.m. Washington DC time on September 30, 2021 on the theme " Embedding Climate Change into Asia's Recovery Strategy." This virtual high-level peer dialogue will bring together Ministers of Finance and Central Bank Governors in the region to discuss how to turn climate ambitions into action.
---
Australian Business Summit The UK in partnership with NSW Government virtually hosted leading members of the Australian business community to discuss climate action. The virtual summit was a milestone on the road to the upcoming UN climate conference COP26, to be hosted in Glasgow in November.
---
Mitsubishi Corporation Reaches Agreement for Fuel Ammonia Production with the Texas-based independent energy company Denbury Inc on the key term-sheet of CO2 transport and storage operations, via Denbury's wholly owned subsidiary Denbury Carbon Solutions LLC. The business is in line with MC's aim to commence production of fuel-use ammonia in the US Gulf of Mexico ("GoM").
---
Commodity Prices
Units
Price $
Change
Crude Oil (WTI)
USD/bbl
$71.56
Up
Crude Oil (Brent)
USD/bbl
$75.34
Up
Bonny Light
USD/bbl
$72.55
Down
Natural Gas
USD/MMBtu
$4.81
Down
OPEC basket 20/09/21
USD/bbl
$73.68
Up
At press time 22 September 2021
---
Equinor elects to redeem bonds due in January 2022 Equinor has elected to redeem all of the USD 750,000,000 3.15% Notes due 23 January 2022 (CUSIP: 85771PAF9; ISIN: US85771PAF99) pursuant to the make-whole provisions of the Indenture, dated as of 15 April 2009, as supplemented by Supplemental Indenture No.1, dated as of 26 May 2010, and as further amended and supplemented by Supplemental Indenture No. 2, dated as of 16 May, 2018. The redemption date will be 21 October 2021 and the redemption price will be determined on the third business day prior to the redemption date.
---
The active rig count acts as a leading indicator of demand for products used in drilling, completing, producing and processing hydrocarbons.
Region
Period
No. of Rigs
Change
U.S.A
17th Sept. 2021
512
+9
Canada
17th Sept. 2021
154
+11
International
Aug. 2021
777
+26


Baker Hughes Rig Count to 22nd September 2021
---
Spud of Egyptian Vulture Exploration Well Longboat Energy, the emerging full-cycle North Sea E&P company with a portfolio of significant, nearterm, low-risk exploration assets, announced the commencement of drilling operations on the Egyptian Vulture exploration well (Company 15%). The drilling of the Egyptian Vulture prospect is being undertaken by the West Hercules semi-submersible drilling rig.
The Egyptian Vulture well is targeting gross mean prospective resources of 103 mmboe with further potential upside to bring the total to 208 mmboe on a gross basis. The chance of success associated with this prospect is 25% with the key risk being related to reservoir quality and thickness. The well, operated by Equinor, is expected to take up to seven weeks to drill with an estimated pre-carry net cost to Longboat of c.$5 million (c.$1.1 million post tax).
---
Edison and Snam have joined forces with Saipem and Alboran for the development of three green hydrogen production plants in the Brindisi, Taranto and Cerignola (Foggia) areas in the Puglia region, for a total of 220 MW. The Brindisi project has already started the authorisation process
---
Eni: Report on the purchase of treasury shares during the period from September 13 to September 14, 2021  During the period from September 13 to September 14, 2021, Eni acquired n. 1,005,000 shares, at a weighted average price per share equal to 10.851949 euro, for a total consideration of 10,906,209.05 euro within the authorization to purchase treasury shares approved at Eni's Ordinary General Meeting of shareholders on 12 May 2021, previously subject to disclosure pursuant to art. 144-bis of Consob Regulation 11971/1999.
---
85 per cent of motorists are worried about an EV running out of battery The average British driver would only need to charge an electric car 20 TIMES A YEAR and barely have to use a public charger, says Hyundai
---
OPEC participates in opening session of Gastech 2021 in Dubai The panel addressed a number of key issues relevant to the energy industry, including the energy outlook, market fundamentals, the role of the private sector in energy, investment, prospects for the global economy post COVID-19, as well as topics connected to COP26 scheduled for 31 October to 12 November in Glasgow, UK.
---
Parking spaces into parklets in streets across London UK's first ever 'People Parking Day' on 25/26 September will see people reclaim parking bays with activities like fitness classes, tea parties and book clubs. Research shows that there are 1 million car parking spaces in London, over 3,000 miles which would stretch across the Atlantic Ocean if lined up. Cars are parked up and unused for 95% of the time, which campaigners believe is a waste of valuable space.
Brenda Puech, a founder of the London Parklets Campaign, said: "I want every Londoner whether they own a car or not to have access to these public spaces. Not everyone is lucky enough to have a private garden so providing social spaces close to people's homes is essential. We can really improve our environment and wellbeing if we reclaim these areas as spaces to sit and socialise, and make London the parklet capital of the world. "
---
Third Quarter 2021 Earnings Release and Webcast Baker Hughes (NYSE: BKR) will hold a webcast on Wednesday, October 20, 2021 to discuss the results for the third quarter ending September 30, 2021. The webcast is scheduled to begin at 8:30 a.m. Eastern Time (7:30 a.m. Central Time).
---
U.S.-Africa Energy Forum (USAEF) 2021, December 9-10; Houston, Texas Energy Capital & Power (ECP) has partnered with the Nigerian Gas Association (NGA) to promote gas development and monetization at the upcoming U.S.-Africa Energy Forum (USAEF) 2021
---
ANPG, tender results to boost overall oil production in the country. Angola's National Agency for Petroleum, Gas, and Biofuels (ANPG) has rescheduled the announcement of the 2020 bid round winners to September 27. The Agency stated on its website that an extension of the announcement date was required to ensure an in-depth analysis of all submitted investment proposals for the Lower Congo and Kwanza onshore Basins.
---
ConocoPhillips Announce All-Cash Permian Asset Acquisition A complementary, highly accretive acquisition of Shell Enterprises LLC's prolific Delaware basin position for $9.5 billion in cash. The assets include ~225,000 net acres and producing properties located entirely in Texas, as well as over 600 miles of operated crude, gas and water pipelines and infrastructure. Estimated 2022 production from these assets is expected to be approximately 200 MBOED, roughly half of which is operated.
---
Subsea 7 S.A. announces details of share-related awards Subsea 7 S.A. in accordance with the Oslo Børs rules, today announces the details of awards under its 2018 Long-Term Incentive Plan (the "Plan") approved by the Board on 22 September 2021.
The Company will make awards of 1,234,000 performance shares, subject to the Plan's performance conditions, on 22 September 2021.
---
Oil and Gas News Straight from the Source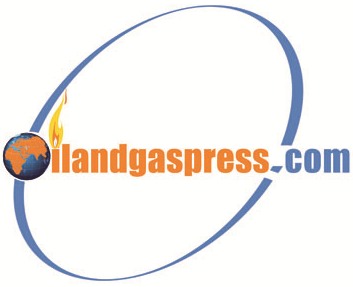 Compiled by: OGP Staff, Segun Cole , Please send us your industry related news for publication
Announce new products, New Partnerships, New director appointment, New office, financial reports, New sales staff, new contracts, charity affiliations and general news and offers by your organisation! Submit your Releases or contact us now!
Submit a Press Release
Oilandgaspress.com | Energy, Climate, Renewable, Wind, Biomass, Sustainability, Oil Price, LPG, Solar,
we provide you with the latest news summary with links straight to the source!!