Energy News Digest to 23rd Feb. 2022. OPEC daily basket price stood at $97.94 a barrel, Tue, 22nd Feb. 2022
The price of futures contracts of Brent crude oil for April 2022 delivery gained 2.19% on London's ICE on Tuesday, reaching $97.48 per barrel, according to trading data as of 04:35 am Moscow time. As of 04:38 am, the price of Brent oil was up by 2.34% at $97.62 per barrel. The price of Brent crude oil was last above $97 per barrel in September 2014. The price of futures contracts of WTI crude oil for April 2022 delivery was up by 3.41% at $93.29 per barrel, according to trading data as of 04:43 am Moscow time. Read More
---
OPEC+ compliance with oil output cuts rose to 129% in January, a source from the group told Reuters, as producers fell further behind their target and signalling a tight market that could push prices higher. OPEC+, which groups the Organization of the Petroleum Exporting Countries and others including Russia, is undoing output cuts put in place after the pandemic slashed demand. The group has aimed to restore an additional 400,000 barrels per day (bpd) each month since August, but not all producers have kept up with their individual targets. West African producers Nigeria and Angola, for example, have faced outages and struggled with limited investment. Read More
---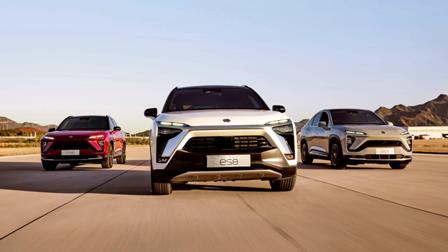 NIO may launch the ES7 around April 15 at the CSSC Pavilion in Shanghai, according to an auto blogger.
After many rumors, NIO finally confirmed on February 15 that the new SUV ES7 will be unveiled soon, but no date or location was revealed. Now, the latest rumor about them is here. NIO may launch its third luxury and comfortable big five-seat SUV ES7 based on NT 2.0 platform around April 15 at the CSSC Pavilion in Shanghai, auto blogger @????ev said on Weibo Read More
---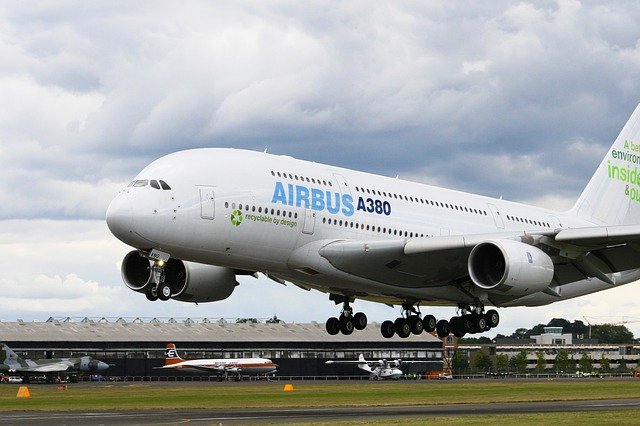 Taiwan's STARLUX Airlines has taken delivery of its first widebody aircraft – an A330-900. It is the first of 26 Airbus widebodies set to join the airline's fleet, comprising eight A330neo and 18 A350s. The A330neo aircraft and one A350 are being acquired on lease from ALC, while the airline has 17 A350s on direct order with Airbus. Benefiting from the A330neo's unbeatable operating economics and award-winning Airspace cabin, the aircraft will feature a two-class cabin with 28 business class seats and 269 economy class seats. The A330neo joins an existing fleet of seven single-aisle A321neo at the airline, and will complement the airline's network by flying regional routes from Taiwan to the wider Asia-Pacific. Read More
---
"Sustainability has become important because globally, governments are setting their emissions targets. Malaysia is talking about being carbon neutral by 2050 but a lot of our trading partners, like the European Union, for example, are talking about being net zero by 2050. Singapore and China are also setting targets. "This means that the rules of engagement of trade will change. In moving forward, and moving very fast, trade will now include the element of sustainable trade," says Faroze Nadar, executive director of United Nations Global Compact Network Malaysia and Brunei (UNGC). In UNGC's recent engagement with a pool of local SMEs to gauge their ESG readiness, Faroze notes that most of them actually tick many boxes. Read More
---
Oil and Gas Prices
Units
Price $
change
Crude Oil (WTI)
USD/bbl
$91.93
Down
Crude Oil (Brent)
USD/bbl
$96.95
Down
Bonny Light
USD/bbl
$96.66
Up
Natural Gas
USD/MMBtu
$4.50
Down
OPEC basket 22/02/22
USD/bbl
$97.94
Up
At press time 23rd February 2022
---
---

Sasol Earnings before interest and tax (EBIT) was R24,3 billion, an increase of 12% compared to the prior period. This performance was underpinned by a strong macroeconomic environment with higher crude oil prices, refining margins and chemicals prices coupled with increased demand, negated by lower production volumes due to operational challenges at our Secunda Operations (SO). Earnings were impacted mainly by the following non-cash adjustments: Reversal of impairments of R1,4 billion mainly due to a higher price outlook on the back of a sustained increase in demand for alcohols into the personal hygiene market during and post the COVID-19 pandemic; R4,9 billion gain on the realisation of the foreign currency translation reserve (FCTR), on the divestment of our Canadian shale gas assets; Losses of R0,1 billion on the translation of monetary assets and liabilities due to a 3% weakening of the closing rand/US dollar exchange rate compared to 30 June 2021; and Losses of R5,3 billion on the valuation of financial instruments and derivative contracts. Read More
---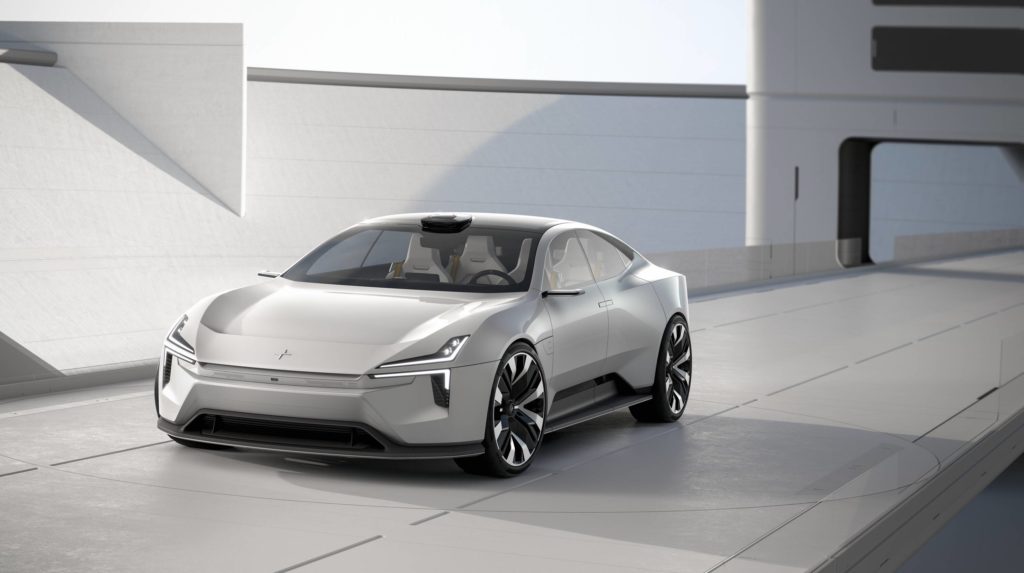 Electric driving
Living with an EV.This guide answers the most common questions about electric driving and explains how an EV fits into everyday life.On average, European drivers commute between 25 to 50 miles a day. A distance that all modern EVs can cover for several days before they need a recharge. Owners of cars with bigger batteries, such as Polestar 2, can make charging a weekly occurrence. Read More
---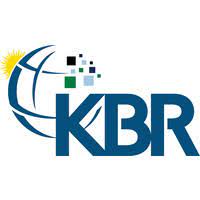 KBR Announces Fourth Quarter and FY 2021 Financial Results; Provides FY 2022 Guidance
Financial highlights for the year ended December 31, 2021
Revenue of $7.3 billion, a 27% increase compared to 2020, 18% organic, is primarily attributable to the following:
Government Solutions posted $6.1 billion of revenue, a 52% increase over 2020, 36% organic. The increase in revenue is attributable to organic growth delivered across each of our government businesses, including work supporting Operation Allies Welcome ("OAW") and the acquisition of Centauri in October 2020. In late 2021, KBR was awarded multiple task orders to support OAW, a historic humanitarian effort for the U.S. Department of Defense ("DOD") to facilitate the rapid development of vital, temporary infrastructure at military bases in the U.S. and abroad to accommodate thousands of displaced Afghans. We expect this non-recurring OAW work to be substantially completed in early 2022.
Sustainable Technology Solutions posted $1.2 billion of revenue in 2021, in line with our guided annual revenue expectations for this business following the company's 2020 exit from commoditized services. Read More
---
Britain will remove the legal requirement to self isolate following a positive COVID-19 test from 24th February, as part of "living with COVID" plan, Reuters quoted Prime Minister Boris Johnson as saying on Monday. "We will remove all remaining domestic restrictions in law. From this Thursday, the 24th of February, we will end the legal requirement to self isolate following a positive test," Johnson told parliament. "Until 1st April we will still advise people who test positive to stay at home. But after that, we will encourage people with COVID-19 symptoms to exercise personal responsibility." Read More
---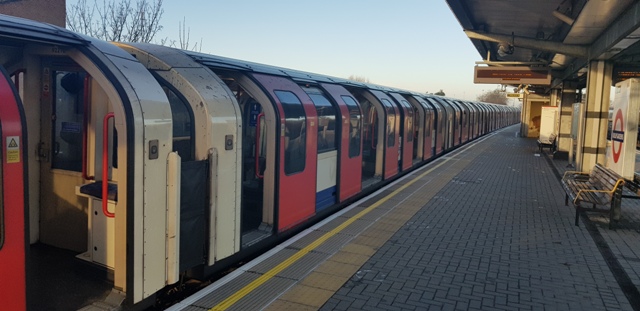 TRB Lightweight Structures is delighted to be part of the team behind Revolution VLR (Very Light Rail), an innovative passenger vehicle designed to simplify extension of existing rail networks and allow the reopening of historical lines. TRB worked closely with consortium leader Transport Design International (TDI) on the vehicle's composite bodyshell design, creating modular, one-piece structural panels that form both the inner and outer walls. The design objectives for the Revolution VLR were to engineer a substantially lighter vehicle offering reduced energy consumption, while adhering to rigorous rail industry safety standards and governmental decarbonisation goals. To achieve these aims, TRB developed modular panels composed of moulded carbon fibre laminates with a recycled foam core. The project also took advantage of a unique polyfurfuryl alcohol (PFA) bioresin – a sustainable alternative to phenolic resins derived from a byproduct of sugar cane refining. Combined with a host of other innovative technologies, this modular construction resulted in the Revolution VLR Demonstrator being 40 per cent lighter than traditional heavy rail vehicles of similar capacity. This means that the single-carriage vehicle can run on reinstated existing lines, or new routes using lighter weight track infrastructure. Read More–>
---
Baker Hughes, has joined a strategic partnership with and invested in NET Power to advance the technical and commercial deployment of NET Power's low-cost, electric power system that generates no atmospheric emissions and inherently captures all carbon dioxide (CO2). The partnership, which brings together industry expertise to enable the global deployment of NET Power's technology solution, already includes McDermott; Constellation; Oxy Low Carbon Ventures (OLCV); a subsidiary of Occidental; and 8 Rivers Capital. Baker Hughes will apply its advanced technology capability to develop supercritical CO2 turboexpanders and other critical pumping and compression technology for NET Power plants. In addition, Baker Hughes will bring its system integration and process knowledge experience to the partnership in support of accelerating market deployment. NET Power is working with clients worldwide to develop utility-scale NET Power plants, with initial projects aiming to come online in the next four years. Read More
---
Germany halts approval of Nord Stream 2 gas pipeline from Russia. Mr Scholz said his government had decided to "reassess" the certification of Nord Stream 2, which hasn't begun operating yet, in light of the latest developments. Read More
---
Region
Period
Rig Count
Change from Prior Count
U.S.A
18th February 2022
645
+10
Canada
18th February 2022
220
+1
International
January 2022
841
+7
Source
---
The dollar exchange rate gained 3.51% during Monday trading on Moscow Exchange compared with the previous closure to 80.01 rubles, surpassing the 80 rubles mark for the first time since January 26, 2022, according to the trading data as of 10:08 pm Moscow time.
As of 11:05 pm the dollar exchange rate was up by 3.04% at 79.67 rubles.
Meanwhile, the euro exchange rate is up by 2.8% at 90 rubles, according to trading data as of 11:06 pm. Read More
---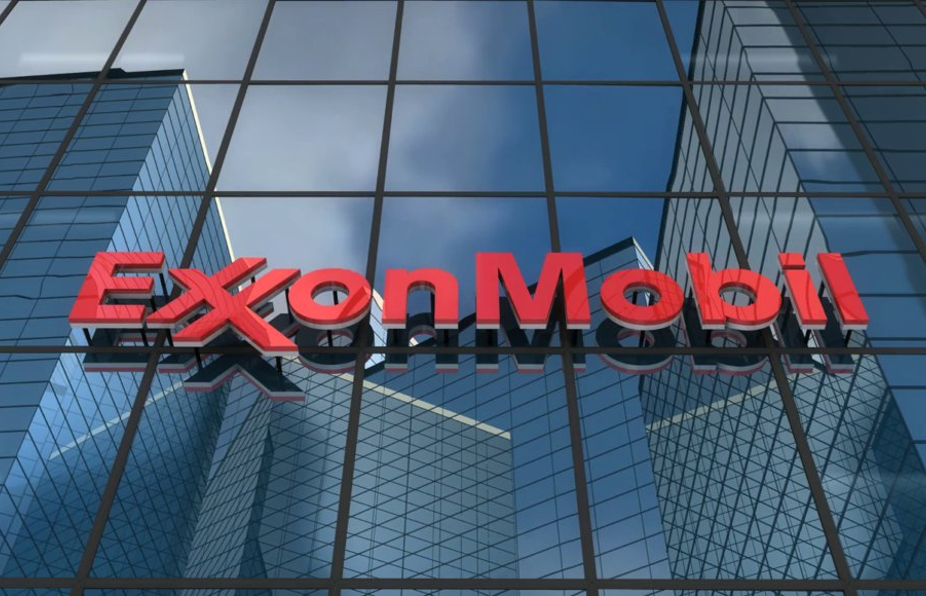 ExxonMobil subsidiary Esso PNG P'nyang Limited, Ampolex Limited, and the Independent State of Papua New Guinea have signed the P'nyang project gas agreement for the proposed development of the P'nyang LNG project.Subject to a final investment decision by the P'nyang project co-venturers, the ExxonMobil-operated P'nyang project would deliver LNG by constructing new upstream facilities in Western Province linked to existing infrastructure. The agreement provides the fiscal framework for the project and supports project scoping and evaluation. The P'nyang field is estimated to have 4.36 trillion cubic feet of gas. Read More
---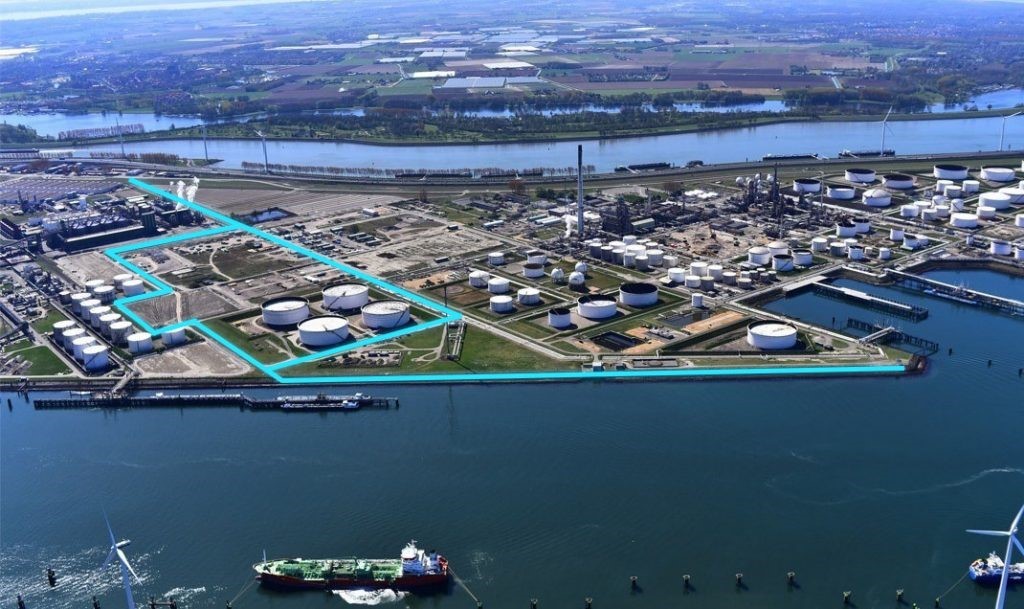 Following the signing of a binding agreement in November 2021, Global Energy Storage (GES) announced that it has successfully closed the transaction to acquire part of the Stargate Terminal from Gunvor Group in Europoort, Port of Rotterdam. Consequently, GES now owns four Class 1 product tanks totalling over 212 thousand cubic meters with long-term off-take from Gunvor. In addition, GES has acquired the rights to develop approximately 20 hectares of vacant land. Furthermore, it is pursuing expansion projects to support the Energy Transition, such as import facilities for ammonia, storage for biofuels and feedstock, chemicals, gases, and waste to fuel production. Read More
---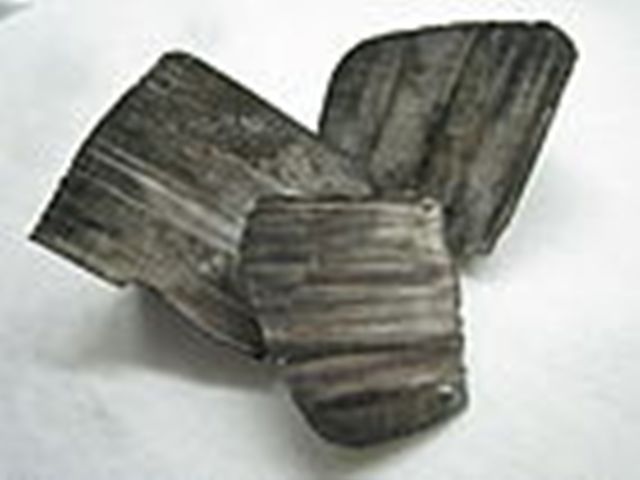 According to a 2020 assessment by Benchmark Mineral Intelligence, communist China controls 80% of the global production of battery raw materials such as lithium. Beijing's dominance over our lithium supply is a vulnerability that places the United States at a disadvantage when it comes to trade talks, politics, or even acts of aggression.[6] Commodities billionaire Robert Friedland warns that access to battery metals is a national security issue. Wars, he noted, have been fought over oil — and future disputes could be over battery metals. What's more, lithium batteries are found in nearly every weapon system used by the Department of Defense.[10] And the military's reliance on lithium batteries is projected to continue growing exponentially. That's because the next generation of weapons — tactical ground vehicles, directed energy weapons, and unmanned systems — are designed to incorporate the low weight and high energy density of lithium battery technology Read More
---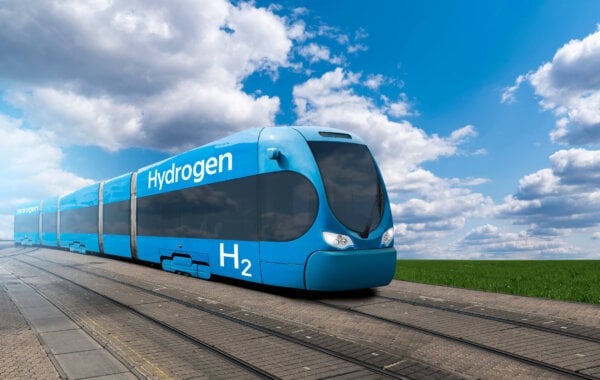 Japan will next month begin trialling its first-ever hydrogen-powered train as the country looks to cut emissions from its high emitting transportation sector. According to the Japan Times, East Japan Railway on Friday (Feb 18) unveiled its hydrogen-powered test train, equipped with a fuel cell and battery system. Dubbed Hybari, East Japan Railway's latest locomotive will feature technologies from both Hitachi and Toyota Motor Corporation, following a collaboration agreement inked in October 2020. Read More
---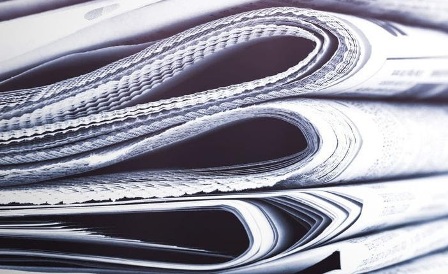 Hedge funds and financial speculators piling into the European gas market have contributed to high and volatile prices over the past year, according to Shell. The energy giant said the movement of large amounts of money in and out of the market meant prices were less linked to actual supply and demand. Steve Hill, an executive vice-president at Shell, insisted high gas prices were still largely due to the 'fundamentals' of limited supply and strong demand. Read More
---
SBM Offshore announced that FPSO Liza Unity has produced first oil as of February 11, 2022 and is formally on hire.
The FPSO Liza Unity is the first unit with a design based on SBM Offshore's industry leading Fast4Ward® program which incorporates the Company's new build, multi-purpose floater hull combined with several standardized topsides modules. The FPSO is installed at the Liza field, which is located circa 200 kilometers offshore Guyana in the Stabroek block. ExxonMobil's subsidiary Esso Exploration and Production Guyana Limited is operator and holds 45 percent interest in the Stabroek Block. Hess Guyana Exploration Ltd. holds 30 percent interest and CNOOC Petroleum Guyana Limited, a wholly-owned subsidiary of CNOOC Limited, holds 25 percent interest. Read More
---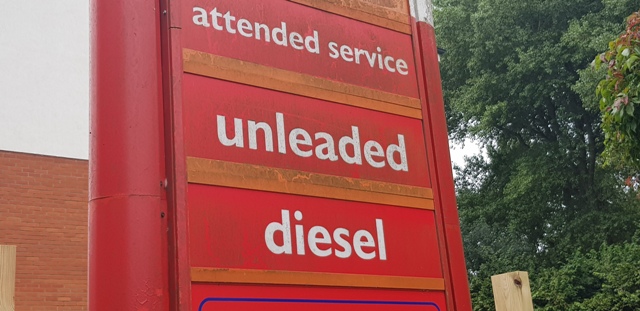 OPEC's five-year alliance with Russia is on geopolitical tenterhooks, as the oil producing bloc warily eyes the Ukraine crisis and the threat of US sanctions, while crude prices hit eight-year highs. But beyond the geopolitics, oil market realities may soon force a reckoning of the relationship anyway. With global oil demand on pace to climb back to pre-pandemic levels in the coming months, OPEC and its Russia-led partners are running out of their ability to keep pace with crude production. Read More
---
Reports that Russian President Vladimir Putin had ordered "peacekeeping" forces into the two Ukrainian regions of Lugansk and Donetsk prompted a sharp jump in oil prices . Brent crude topped $99 per barrel, and West Texas Intermediate was over $96 per barrel following the news. Brent later retreated below $99. If tensions remain as high as they are now, Brent could easily breach the $100 barrier unless the U.S. and Iran manage to strike a deal on Iran's nuclear program in the meantime. What's more, however the Ukraine conflict ends, prices will likely remain high. Read More
---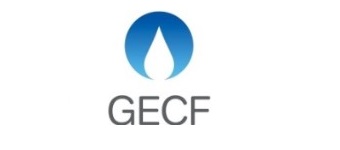 The Heads of State and Government of the Gas Exporting Countries Forum (GECF) Member Countries endorsed the Doha Declaration at the end of their 6th Summit, which was underpinned by a spirit of solidarity and cooperation. Hosted by His Highness Sheikh Tamim Bin Hamad Al-Thani, the Amir of the State of Qatar, under the theme "Natural Gas: Shaping the Energy Future", the 6th GECF Summit brought together Heads of State and Government of Member Countries Algeria, Bolivia, Egypt, Equatorial Guinea, Iran, Libya, Nigeria, Qatar, Russia, Trinidad and Tobago, and Venezuela, and Observers Angola, Azerbaijan, Iraq, Malaysia, Mozambique, Norway, Peru, and the United Arab Emirates. The President of the GECF Ministerial Meeting in 2022, HE Tarek El Molla, Minister of Petroleum and Mineral Resources of the Arab Republic of Egypt, and the Secretary General of the GECF, HE Mohamed Hamel, attended the Summit. The 6th GECF Summit welcomed Mozambique as a new Observer Member. The Summit's slogan of Shaping the Energy Future was reflective of its era, taking place at a time of energy price volatility and heightened attention to the world's fastest growing hydrocarbon fuel. Read More
---
Genel Energy plc ('Genel') today updates on oil reserves across its portfolio.
International petroleum consultants DeGolyer and MacNaughton, working on behalf of the operator
DNO, assess that Tawke licence (Genel 25% working interest) gross year-end 2021 2P reserves stood at 357 MMbbls, compared to 394 MMbbls at year-end 2020, after adjusting for production of 40 MMbbls and an upward technical revision of 3 MMbbls. Pending further analysis of the performance of the Enhanced Oil Recovery project, Genel continues to hold 23 MMbbls of those 2P gross reserves in 2C resources. At Taq Taq (44% working interest, joint operator), 2P gross reserves stood at 26 MMbbls at year-end 2021 (33 MMbbls at end-2020), following a downward technical revision of 5 MMbbls and production of 2 MMbbls. McDaniel & Associates carried out the independent assessment of the Taq Taq licence. At Sarta (30% working interest, operator) Genel's gross 2P reserve estimate relating to Phase 1A of the Sarta development remains unchanged, less production, at year-end 2021 at 32 MMbbls (34 MMbbls at the end of 2020), following production of 2 MMbbls. Read More
---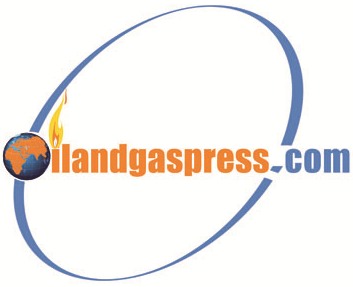 OilandGasPress Energy Newsbites and Analysis Roundup |Compiled by: OGP Staff, Segun Cole @oilandgaspress.
Disclaimer: News articles reported on OilAndGasPress are a reflection of what is published in the media. OilAndGasPress is not in a position to verify the accuracy of daily news articles. The materials provided are for informational and educational purposes only and are not intended to provide tax, legal, or investment advice.
---