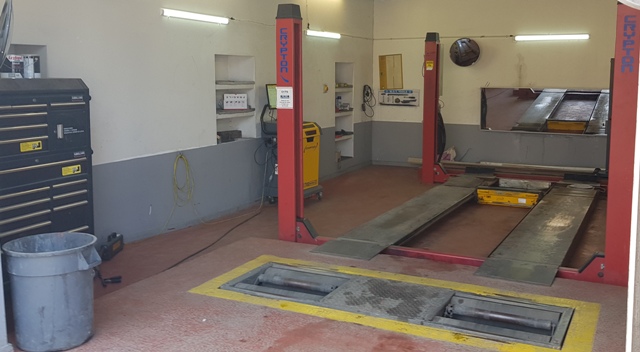 Energy News Digest to 23rd Mar. 2022. OPEC daily basket price stood at $114.60/bl, Tue, 22nd Mar. 2022
Neste Corporation's Board of Directors has appointed Matti Lehmus (born 1974) as President and CEO as of 1 May 2022. He succeeds Peter Vanacker, who will hold the position until 30 April 2022. Matti Lehmus holds a M. Sc. in chemical engineering and an eMBA. He joined Neste in 1998, and has held several key leadership positions during his career in both the oil products business and renewables. He has been a member of the Neste Executive Committee since 2009, and currently serves as Executive Vice President, Renewables Platform.
"The Board of Directors commenced an international recruitment process immediately after Peter Vanacker's resignation in December last year. The Board has carefully evaluated several candidates for their suitability to lead Neste's next steps in delivering profitable growth. I am pleased to note that we found an excellent internal successor who is very well equipped to take over the role," says Matti Kähkönen, the Chair of Neste's Board of Directors. Read More
---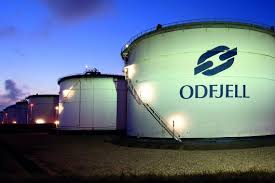 Pursuant to the terms of Odfjell SE's Long-term Incentive Program, the Executive Management and Global Heads may receive a cash amount, where the net amount less tax shall be used to purchase A-shares in the Company.
On March 22, 2022, the Board of Directors decided, in accordance with the terms of such incentive program, to pay out a cash amount to members of the Executive Management and Global Heads, which in turn (after tax) has been used to acquire a total of 65,139 Class A-shares in the Company on March 22, 2022.
The purchase price paid for the shares is NOK 32.76, corresponding to the volume weighted average share price on the Oslo Stock Exchange in the last 14 trading days of 2021.
To facilitate the above-mentioned acquisition of shares, the Company has on March 22, 2022, sold 65,139 Class A-shares (treasury shares) to the eligible participants at a purchase price of NOK 32.76 per share. The acquired shares are restricted with a holding period of three years with certain customary exemptions. Read More
---
The board of directors of Exxon Mobil Corporation said today that lead independent director Kenneth C. Frazier has announced his intention not to stand for re-election to the board at the annual meeting of shareholders on May 25. Joseph (Jay) L. Hooley, former chairman and CEO of State Street Corp. and ExxonMobil director since 2020, has been selected by the independent directors to serve as lead director, effective after the annual meeting. "The board of directors thanks Ken for his tireless work on behalf of the corporation and owes him a deep debt of gratitude," said Darren Woods, chairman and chief executive officer. "I look forward to working closely with Jay as we continue to strengthen ExxonMobil's industry leadership position, responsibly meeting global needs while leading in the energy transition." Frazier, executive chairman and former chairman and CEO at Merck & Co., Inc., will remain as independent lead director until the annual meeting. He was appointed to the role in 2020, and has been a member of the board since 2009. The role of the lead director has broad oversight responsibilities that were strengthened under Frazier's leadership. Read More
---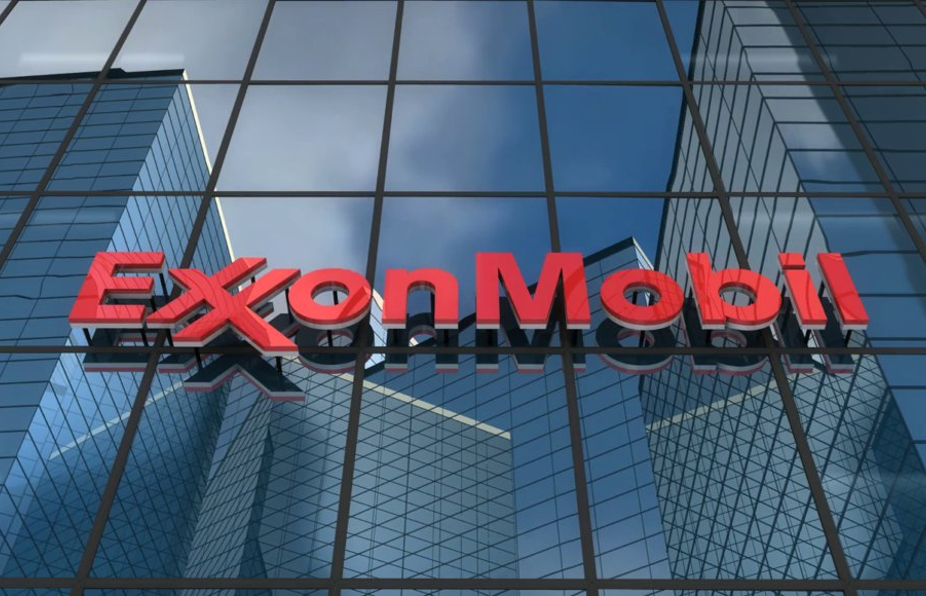 ExxonMobil said today that Dan Ammann, former General Motors president and CEO of Cruise autonomous vehicle company, has been appointed president of ExxonMobil Low Carbon Solutions, effective May 1. Ammann replaces Joe Blommaert, who has elected to retire after 35 years of service.
"We welcome Dan to ExxonMobil and will use his knowledge and experience to continue to build our Low Carbon Solutions business," said Darren Woods, chief executive officer and chairman. "I thank Joe for his contributions to the company's success and the significant progress made in developing our lower-emissions business. I wish Joe all the best in retirement."
Blommaert, who has been president of Low Carbon Solutions since its creation in 2021, joined ExxonMobil Chemical in 1988 as a process engineer at the Rozenburg chemical plant in the Netherlands. Following assignments in the Netherlands, Belgium, and the United States, Blommaert was appointed regional director for Europe and Asia Pacific chemical operations in 2014 and became senior vice president of global operations for the Chemical business in 2019. Blommaert has a master's degree in chemical engineering from Delft University of Technology in the Netherlands. More
---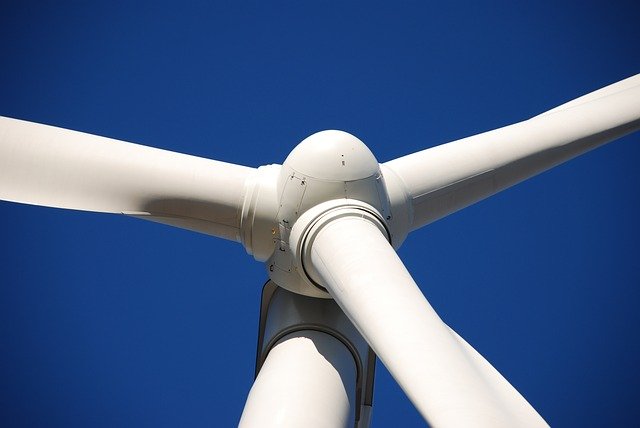 bp is partnering with Marubeni, the major Japanese integrated trading and investment conglomerate, to explore a selected offshore wind development opportunity in Japan. The two have agreed to form a strategic partnership for offshore wind and potentially other decarbonisation projects, including hydrogen.
As part of their agreement, bp will join with Marubeni in their proposal for an offshore wind project off the coast in Japan – an area of exceptional wind resource – purchasing a 49% stake in the proposed project. The companies see this as a first step towards building a market-leading offshore wind position in Japan.
Associated with this agreement, bp will establish a local offshore wind development team in Tokyo. Japan is aiming to be carbon neutral by 2050 and has set a target of deploying 10GW of offshore wind capacity by 2030 and 30-45GW by 2040. Read More
---
A network of UK mayors and council leaders is urging the Chancellor to "unlock the power of local government" to boost energy security and cut household bills. The call from UK100 comes ahead of the Spring Statement, with Rishi Sunak under pressure to address the energy price crisis and the UK's reliance on imported Russian oil and gas. UK100, a membership organisation of local leaders representing almost 100 cities, towns and counties home to 37 million people, argues that local authorities are "best placed to deliver a raft of measures to loosen Putin's grip on the UK." The organisation is pushing for a "win-win-win" VAT exemption for measures to boost household energy efficiency, action on public transport, and a funding
boost for Local Net Zero Hubs. Read More
---
Oil and Gas Blends
Units
Oil Price $
change
Crude Oil (WTI)
USD/bbl
$110.20
Down
Crude Oil (Brent)
USD/bbl
$116.70
Up
Bonny Light
USD/bbl
$115.60
Down
Natural Gas
USD/MMBtu
$5.14
Up
OPEC basket 22/03/22
USD/bbl
$114.60
Up
At press time 23rd March 2022
---
The American Petroleum Institute (API) estimated that there was a surprise draw this week for crude oil of 4.28 million barrels, compared to analyst predictions of a 25,000 barrels build. U.S. crude inventories have shed some 77 million barrels since the start of 2021 and about 20 million barrels since the start of 2020.
In the week prior, the API reported a build in crude oil inventories of 3.754 million barrels after analysts had predicted a draw of 1.867 million barrels. Oil prices were trading down on Tuesday as it became less likely that the EU would reach a unanimous agreement to ban the imports of Russian oil and gas. Read More
---
---
European Union leaders will likely give the political green light to a proposal by the bloc's executive arm to consider a temporary tax on exceptional profits of some energy companies linked to surging gas and power prices. The EU heads of government are due to debate during a two-day summit starting Thursday how to provide further relief to the most vulnerable consumers and to support the region. Read More
---

ENEOS Corporation (ENEOS) and Toyota Motor Corporation (Toyota) have signed a joint agreement to explore CO2-free hydrogen production and usage at Woven City, the prototype city of the future that Toyota has started to develop in Susono City, Shizuoka Prefecture, Japan. Together with Toyota's subsidiary Woven Planet Holdings, Inc. (Woven Planet), they will accelerate efforts by managing technical logistics. As described in the Basic Agreement signed in 2021, ENEOS and Toyota have decided to commence construction and operation of a hydrogen refueling station in close proximity to Woven City to produce and supply CO2-free hydrogen to Woven City and Fuel Cell Electric Vehicles (FCEVs) (Item 1 and 2 set forth below). Together, they will also research and design an efficient hydrogen supply and demand management system (Item 3 described below). The ENEOS hydrogen refueling station is scheduled to begin operations before the opening of Woven City in 2024-2025. The ENEOS hydrogen refueling station will "produce" the hydrogen that will meet the energy needs of "users," FCEVs in and around Woven City and Woven City as well. This collaboration expedites
our progress toward realizing a truly carbon-neutral society and will facilitate and normalize clean energy operations first at Woven City and eventually the world. Read More
---
New rules to boost cybersecurity and information security in EU institutions, bodies, offices and agencies
The proposed Cybersecurity Regulation will put in place a framework for governance, risk management and control in the cybersecurity area. It will lead to the creation of a new inter-institutional Cybersecurity Board, boost cybersecurity capabilities, and stimulate regular maturity assessments and better cyber-hygiene. It will also extend the mandate of the Computer Emergency Response Team for the EU institutions, bodies, offices and agencies (CERT-EU), as a threat intelligence, information exchange and incident response coordination hub, a central advisory body, and a service provider.
Key elements of the proposal for a Cybersecurity Regulation:
Strengthen the mandate of CERT-EU and provide the resources it needs to fulfil it;
Require from all EU institutions, bodies, offices and agencies to:
Have a framework for governance, risk management and control in the area of cybersecurity; Read More
---
DHL Express has announced a significant step towards decarbonizing aviation logistics and being more sustainable. DHL has confirmed new strategic collaborations with bp and Neste, to provide more than 800 million liters of Sustainable Aviation Fuel (SAF) to DHL Express within the next five years, with the new agreements forming one of the largest SAF deals in aviation to date. These deals, together with the previously announced SAF introduction in the DHL network in San Francisco (SFO), East Midlands (EMA) and Amsterdam (AMS), will exceed 50 percent of DHL Express' target to reach 10 percent SAF blending for all air transport by 2026. DHL expects the strategic collaborations to save approx. two million tons of carbon dioxide emissions over the aviation fuel lifecycle – equivalent to the annual greenhouse gas emissions of approx. 400,000 passenger cars1.
DHL Express transports more than 480 million urgent documents and packages annually across its global network of 220 countries and territories. Simply said, with the 800 million liters, the approx. 1,000 annual DHL flights on the route between Cincinnati, USA and Leipzig, Germany, could be operated by Boeing 777s for approx. 12 years2, assuming a 100 percent SAF usage3. In total, this corresponds to 12,000 carbon neutral long-haul flights. Read More–>
---
Members of the oneworld® Alliance plan to purchase up to 200 million gallons of sustainable aviation fuel per year from Colorado-based renewable fuels producer Gevo, in the second such joint commitment by the global airline alliance in four months.
Delivery of the fuel is expected to commence in 2027, for a five year-term. oneworld members Alaska Airlines, American Airlines, British Airways, Finnair, Japan Airlines and Qatar Airways expect to utilise the sustainable aviation fuel for operations in California including San Diego, San Francisco, San Jose and Los Angeles International Airports.
Sustainable aviation fuel is a core pillar in oneworld's plan to reach net zero emissions by 2050. In October 2021, the alliance committed to a target of 10% sustainable aviation fuel use across the alliance by 2030. oneworld members are partnering to collectively source sustainable aviation fuel, through the alliance's Environment and Sustainability Board chaired by IAG Head of Sustainability Jonathon Counsell with representation from all member airlines. Read More
---
Aemetis, Inc. (NASDAQ: AMTX), a renewable fuels company focused on negative carbon intensity products, announced today that an offtake agreement has been signed with Qantas Group and Qantas Airlines ("Qantas") for 35 million gallons of blended sustainable aviation fuel ("SAF") to be delivered over the 7 year term of the agreement. The value of the contract including incentives is approximately $250 million.
Sustainable aviation fuel provides significant environmental benefits compared to petroleum jet fuel, including a lower lifecycle carbon footprint and reduced contrails. The blended sustainable aviation fuel to be supplied under this agreement is 40% SAF and 60% Petroleum Jet A to meet international blending standards. This supply agreement with Aemetis builds on Qantas's expanding effort for a future of net zero emissions by 2050. Read More
---
Region
Period
Rig Count
Change from Prior
U.S.A
18th March 2022
663
+0
Canada
18th March 2022
176
-30
International
February 2022
813
—
Baker Hughes
---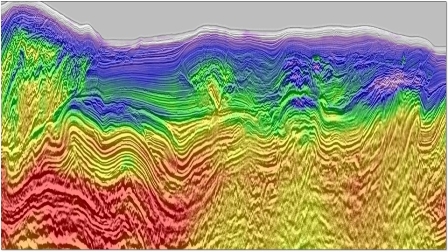 CGG has partnered with the Selkie Project, a new €5.2m cross-border initiative aiming to boost the marine energy industry in Wales and Ireland. Selkie is bringing together leading researchers and businesses to improve the performance of wave and tidal marine energy devices to help deliver commitments to net-zero targets. CGG will work with Selkie to test and validate new technology tools on wave and tidal demonstration projects.
The Selkie Project is establishing a network of developers and supply chain companies in Ireland and Wales to create a set of multi-use marine energy technology, engineering and operation tools, templates, standards and models for use across this sector. As a global geoscience technology leader, CGG will draw on its internationally recognized earth & environmental science expertise, advanced data science and cutting-edge technology to support the project through the design and testing of new environmental monitoring technology. Read More
---

Neptune Energy today announced record levels of support for European economies with the company's activities contributing $3.3 billion gross value added (GVA) and more than 9,700 jobs.
Economic impact analysis by Oxford Economics, published in Neptune's Annual Report and Accounts today, revealed the company's overall European economic impact increased significantly in 2021 – up from $2.1bn in 2020 – due primarily to increased earnings resulting in higher taxes paid.
Since its inception in 2018 Neptune has invested more than $6 billion in development, exploration and acquisitions to grow the business.
The analysis highlighted;
• Neptune contributed $1.7 billion to Norway's GDP, equivalent to 0.35% of Norway's total GDP. Neptune supported 1,581 jobs and for every Neptune employee in Norway, the company supported four elsewhere.
• In the Netherlands, Neptune contributed $616 million to Dutch GDP and supported 1,520 jobs. For every Neptune employee in The Netherlands, around four jobs are supported elsewhere. • Neptune contributed $536 million to German GDP, supporting 2,599 jobs. For every Neptune employee in Germany, around six jobs were supported elsewhere. • In the UK, Neptune contributed $512 million to GDP and supported 4,020 jobs. For every Neptune employee in the UK, around 18 jobs were supported elsewhere in the domestic economy. Read More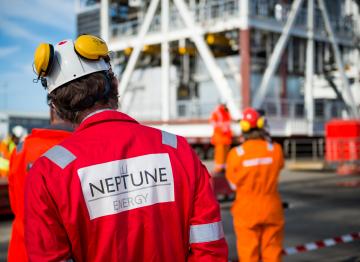 Neptune Energy and its partners announced hydrocarbons were encountered at the Hamlet exploration well in the Norwegian sector of the North Sea. Having entered the reservoir, located within the Gjøa licence (PL153), logs encountered hydrocarbons and a decision was made to initiate coring. The operations in the reservoir section are still at an early stage and it has yet to be confirmed if commercial volumes are present. A contingent side-track may be drilled to further define the extent of the discovery.
Located 58 kilometres west of Florø, Norway, at a water depth of 358 metres, Hamlet is within one of Neptune's core areas and close to existing infrastructure.
The drilling program comprises a main-bore (35/9-16S) with an optional side-track (35/9-16A) based on the outcome of the exploration well.
Hamlet is being drilled by the Deepsea Yantai, a semi-submersible rig owned by CIMC and operated by Odfjell Drilling.
Partners: Neptune Energy (operator and 30%), Petoro (30%), Wintershall Dea (28%), OKEA (12%). Read More
---
Maryland and Georgia — are temporarily suspending their gas taxes in order to help their residents save money. Other states could follow by putting their own gas tax holidays in place.
Maryland lawmakers have suspended the state gas tax for 30 days, which will save drivers 36.1 cents per gallon on gas, or 36.85 cents per gallon on diesel fuel. The gas tax holiday could cost the state almost $100 million.
Georgia's suspension of its gas tax is slated to last through May 31. The state typically applies levies of 29.1 cents per gallon on gas, and 32.6 cents per gallon on diesel. The national average price of a gallon of gas is currently $4.24, up from $2.88 one year ago, according to AAA. Read More
---
The Iraqi Minister of Oil, Ihsan Abdul-Jabbar Ismail, has said that Iraq is committed to reducing carbon emissions through implementing a number of gas investment projects and developing gas fields, as well as projects to produce solar energy.
At a conference in Iraq under the title "Pathways for a lower carbon future for Iraq", GE presented an integrated roadmap to support the energy transition sector in Iraq by focusing on specific areas, which include:
Use of associated gas for power generation: Iraq can benefit from associated gas to generate more than 13 gigawatts of power, which would meet the needs of up to 15 million houses in the country; Read More
---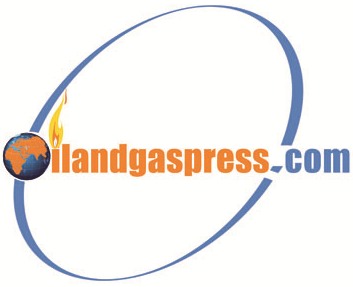 OilandGasPress Energy Newsbites and Analysis Roundup |Compiled by: OGP Staff, Segun Cole @oilandgaspress.
Disclaimer: News articles reported on OilAndGasPress are a reflection of what is published in the media. OilAndGasPress is not in a position to verify the accuracy of daily news articles. The materials provided are for informational and educational purposes only and are not intended to provide tax, legal, or investment advice.
Submit a Press Release