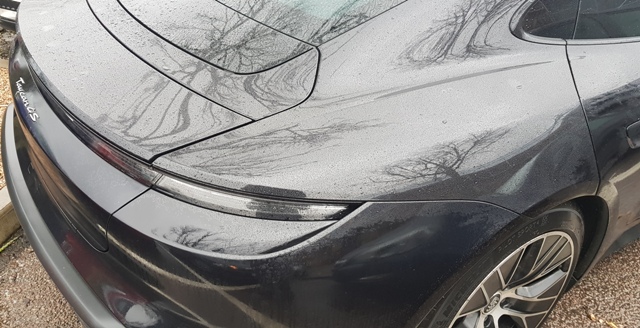 Energy News Digest to 24th Feb. 2022. OPEC daily basket price stood at $ 96.1 a barrel, Wed, 23rd Feb. 2022
The US became Europe's largest source of LNG in 2021, accounting for 26% of all LNG imported by EU member countries and the UK, followed by Qatar with 24%, and Russia with 20%.
---
US President Joe Biden instructed his administration to impose sanctions on Nord Stream 2 AG, the project operator of the gas pipeline, and its corporate officers.
---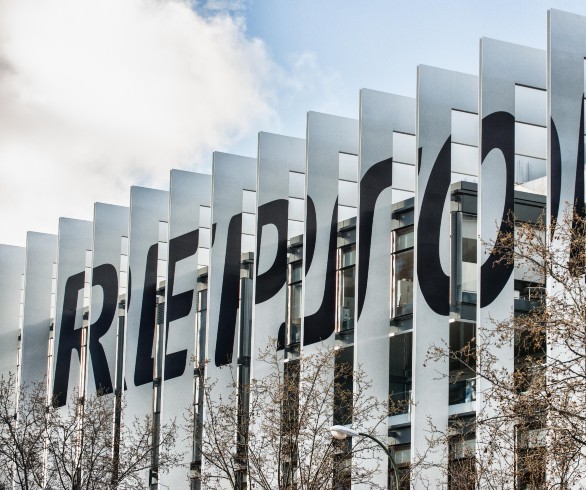 Repsol posted net income of €2.499 billion last year. In the first year of the 2021-2025 Strategic Plan, the application of measures aimed at efficiency and transformation, with the ambition of becoming a carbon neutral company by 2050, allowed the company to take advantage of the context of progressive recovery of the global economy. As a result, pre-pandemic earnings levels were reached, both in terms of results and business cash flow generation, which enabled a considerable reduction in net debt and the promotion of renewable projects.
Adjusted net income, which specifically measures business performance, reached €2.454 billion in 2021, compared with €600 million the previous year. In addition to exceeding the €2.042 billion achieved in 2019, the last fiscal year before the COVID-19 crisis, it shows the effectiveness of the company's new strategy. The improved performance was evident in the fourth quarter, when adjusted net income stood at €872 million.
Repsol's integrated business model was fundamental in 2021 to achieve positive figures that exceeded the previous year, both in Exploration and Production and in the Industrial and Commercial and Renewables units.
The performance of the Exploration and Production business was particularly noteworthy, influenced by the upward trend in raw material prices and the efficiency measures implemented that prioritize value over volume. The number of countries in which we are present has been reduced to fifteen, concentrating activity in areas where the company has competitive advantages.
In terms of crude oil and gas prices, Brent traded for the year at an average of $70.9 per barrel, up substantially from early 2021, and the Henry Hub averaged $3.9 per MBtu. Read More
---
The national average price of gas has increased $.03 per gallon in the last week, averaging $3.51 across the country Tuesday morning. A spokesperson for Gas Buddy said Ukraine tensions are only adding to the problem with the market concentrating on possible outcomes that could affect global oil production. Americans' wallets have been hit hard by high gas prices, now about 50% higher than they were a year ago and forecast to potentially hit $4 per gallon in the coming months. GasBuddy, the leading fuel-savings platform providing North American drivers the most ways to save money on gas, today released a new study that found the best and worst days of the week to fill up in order to maximize savings.
Best Day to Save Money: Monday
The first day of the week offers the lowest average gas prices in the majority of the U.S. — 17 states including Illinois, Michigan and Virginia. Monday was also the best day to buy gas on GasBuddy's 2017, 2018 and 2019 studies. Contrary to previous years, Friday became one of the cheapest days of the week to buy gas in 2021. This trend refutes 2019's results, which placed Friday as one of the most expensive days of the week at the pump, and can perhaps be attributed to the ongoing COVID-19 pandemic and the emerging prominence of work from home lifestyles. Read More
---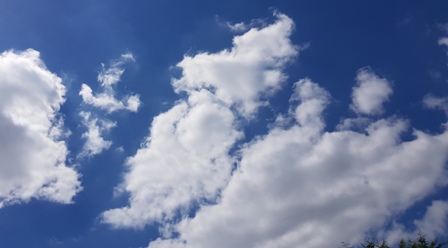 Marathon Petroleum Corp. (NYSE: MPC) has established a 2030 target to reduce absolute Scope 3 – Category 11 greenhouse gas (GHG) emissions by 15% below 2019 levels.
The new Scope 3 target further enhances MPC's GHG disclosures, which include reporting aligned with the Task Force on Climate-related Financial Disclosures (since 2017), Scope 1 and 2 GHG emissions intensity target (since 2020), methane emissions intensity target (since 2020), third-party verification of Scope 1 and 2 GHG emissions (since 2020), CDP long-form disclosure (since 2021), Scope 3 disclosure (since 2021), and third-party verification of Scope 3 emissions (since 2021). "Our Scope 3 reduction target is part of our commitment to continuously improve our environmental performance while meeting society's energy needs sustainably," said MPC President and Chief Executive Officer Michael J. Hennigan. "As the energy industry evolves, we are positioning ourselves to continue delivering positive results in an energy-diverse future." Read More
---
Marathon Petroleum values its people and the unique skills and perspectives they bring to our industry, especially the engineers who find creative solutions to problems, who design, maintain and improve our systems, and who inspire us to think a little differently about how things work.
In honor of Engineers Week, recognized each year between Feb. 20-26, here's a look at several types of engineers and the unique skills they bring to the company.
What do engineers do?
Engineers are professional problem solvers. They design, develop, test and maintain a variety of systems and products.For many of the engineering jobs posted for Marathon Petroleum, a bachelor's degree is the minimum education requirement; however, the job duties and experience required differ based on the role and location. Here is a look at some of the positions posted: Read More
---
Oil and Gas Prices
Units
Price $
change
Crude Oil (WTI)
USD/bbl
$97.82
Up
Crude Oil (Brent)
USD/bbl
$103.12
Up
Bonny Light
USD/bbl
$96.93
Up
Natural Gas
USD/MMBtu
$4.90
Up
OPEC basket 23/02/22
USD/bbl
$ 96.1
Down
At press time 24th February 2022
---
---
GE Digital announced that All Nippon Airways (ANA) has implemented Fuel Insight, a software solution that works by understanding real data from the aircraft to meet 2050 net zero emissions goals. Aviation Software solutions from GE Digital help aircraft operators increase sustainability across their operation – from fuel usage, to airspace efficiency, predictive maintenance, and flight crew performance.
Fuel Insight from GE Digital Aviation Software is a digital suite that leverages proprietary analytics algorithms to monitor fuel efficiency and deliver data-driven insights for identifying and implementing sustainable fuel efficiency initiatives. ANA is Japan's largest airline Read More
---
Mitsubishi Heavy Industries, Ltd. (MHI) has concluded a memorandum of understanding (MOU) with Indonesia's Institut Teknologi Bandung (ITB) to conduct joint research on clean energy solutions that will enable decarbonization in Indonesia. Activities will include feasibility studies, investigations, validations and R&D for technologies that will power the country's energy transition. The MOU will be in effect for five years, with the research results building the foundation for discussions to establish a joint R&D center in Indonesia.
The online signing ceremony took place on February 7, 2022 and was attended by the Ambassador of Indonesia to Japan, H.E. Heri Akhmadi; the Ambassador of Japan to Indonesia, H.E. Kenji Kanasugi; ITB Rector, Ms. Reini Wirahadikusumah; and MHI's Head of Energy Transition and Power Headquarters, Ken Kawai. Read More
---
Commenting on recent oil market movements, Intertrader's Head of Electronic Trading Shafiq Shabir said: "The burning question for all commodity traders right now is: what next for oil? Market participants are considering whether oil will break the $100 a barrel barrier soon but there are also questions around what is in store for oil in the mid-term future.
"WTI prices are the highest since 2014 and the S&P 500 is already breaking down and correcting itself with rate hikes from the Fed most likely imminent. The historians among us will remember that in 2008 oil had a stunning run from $50 to $145 barrel before a crash to 35$ in 2009. The S&P 500 had topped in 2007 and WTI continued to surge until 2008. There is a feeling of deja vu in the markets with the current charts showing the S&P has started selling off whilst WTI continues to push higher. "Onlookers would be well reminded that at the start of bear cycles, money doesn't leave the market completely it looks for other places to hide. In 2008, once oil started to collapse it played catch up with the stock market and we saw it sell off significantly, bottoming out in Q1 2009 around the same time as the S&P 500 plummeted to lows. So whilst the run to $100 is creating the headlines now, further fuelled by the bubbling of tensions in eastern Europe, traders and investors might need a history lesson in the periods after oil reaches a high." Read More Submitted by George Rogers, Engine MHP
---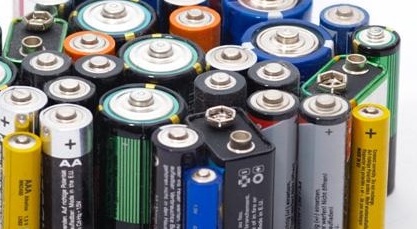 Eos Energy Enterprises, Inc., announced that it will expand its manufacturing facility to more than triple output to 800 MWh and meet production demand for its Znyth™ aqueous zinc batteries. Located in Turtle Creek, PA outside of Pittsburgh, the state-of-the-art facility, known as Keystone Commons, will provide Eos with more than 46,000 square feet of additional space and the ability to create more than 125 jobs. Manufacturing equipment and machinery is expected to begin arriving in March and the site could be fully operational by September. Read More–>
---
Embraer, Widerøe and Rolls-Royce announced plans to study a conceptual zero-emission regional aircraft. The 12-month cooperation study – in the context of pre-competitive research and development – will address passenger requirements to stay connected in a post Covid-19 world, but do so sustainably, and seeks to accelerate the knowledge of the technologies necessary for this transition. Such technologies will allow national governments to continue to support passenger mobility while reusing most of the existing infrastructure in a more sustainable way.
Advances in scientific research can make clean and renewable energy a major enabler of a new era of regional aviation and the three companies will share their combined in-depth knowledge of aircraft design, market demand, operations and propulsion solutions to further develop their understanding of zero-emission technologies and how they can be matured and applied to future regional aircraft. Read More–>
---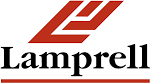 Lamprell announced that it has received a limited notice to proceed (LNTP) from the Saudi-based contractor, Bas Global Marine Services (BGMS), in anticipation of the full award in Q2 2022. The full scope of work on this large* contract relates to the delivery and construction of multiple jack-up lift barges to BGMS. The scope of work under the LNTP is for early works, including the procurement of materials and mobilisation of the Group's project management team. All project activities will be undertaken in Lamprell's Hamriyah facilities and work will start immediately, with project completion planned for 2H 2023. Read More
---
EO Charging ("EO"), a leading provider of technology-enabled turnkey solutions for electric vehicle ("EV") fleets, announced the filing of a new technology patent that will transform the smart charging of EV fleets. EO's new ISO 15118-compliant EV chargers and software will unlock the future integration of commercial EVs into the smart grid ("V2G") and leverage AI and Machine Learning ("ML") to provide both public and private fleets of cars, vans, trucks and buses with a more secure and cost-effective charging solution.
Since its introduction in 2014, functional implementations of the ISO 15118 standard have been predominantly used by DC charge point operators. Bringing learnings from operators already using Plug&Charge capable DC chargers across Europe, EO has harnessed the same communication technology but applied it in a fleet scenario where AC chargers are more widely utilised. EO can now perform smart AC charging on legacy fleet vehicles that are not compliant with the 15118 standard. The new technology works by permitting a two-way exchange of information between EV and AC charging unit, removing the need for third-party telematics providers and reducing the hassle of large-scale fleet electrification. The EV charger automatically authenticates a vehicle's ID, allowing the built-in software to assess state of charge ("SOC") and regulate the charge session based on the vehicle's operational requirements and the depot's real time energy profile. Read More
---
Region
Period
Rig Count
Change from Prior Count
U.S.A
18th February 2022
645
+10
Canada
18th February 2022
220
+1
International
January 2022
841
+7
Source
---
Dana Incorporated Reports 2021 Financial Results
Sales of $8.9 billion, an increase of $1.8 billion
Net income attributable to Dana of $197 million, an increase of $228 million
Diluted EPS of $1.35, an increase of $1.56
Adjusted EBITDA of $795 million; margin of 8.9 percent of sales
Diluted adjusted EPS of $1.66, an improvement of $1.27
Operating cash flow of $158 million
Sales for the fourth quarter of 2021 totaled $2.27 billion, compared with $2.11 billion in the same period of 2020, representing a $165 million increase driven by strong customer demand in our heavy-vehicle markets and the recovery of commodity cost inflation. Read More
---

Enphase Energy, Inc. (NASDAQ: ENPH), a global energy technology company and the world's leading supplier of microinverter-based solar and battery systems, announced that Enphase installers in New Jersey have seen a growing number of deployments of the Enphase® Energy System, powered by IQ™ Microinverters and IQ™ Batteries, as New Jersey residents seek protection against grid outages.
Last year, tens of thousands of New Jersey residents experienced power outages following Hurricane Ida. These outages helped spur a growing interest in reliable backup power solutions like home solar and batteries. New Jersey residential storage capacity growth projections show steady year over year growth, with capacity expected to grow nearly 8-fold by 2026, according to the most recent U.S. Energy Storage Monitor report from the Energy Storage Association and Wood Mackenzie. Read More
---
Boralex Inc. reported an increase in operating income and continued progress on certain development projects during the quarter ended December 31, 2021. "The integration of acquisitions, the commissioning of new wind and solar farms and the rise in electricity market prices favourable to certain wind projects in France enabled us to keep growing our operating income in the fourth quarter," said Patrick Decostre, President and Chief Executive Officer of Boralex.
"We added 137 MW of solar and wind projects in the Preliminary phase of our project pipeline during the quarter, for a total addition of 973 MW in 2021, in addition to 193 MW of energy storage projects added during the year. These additions underscore the quality of our development teams, which have been strengthened over the course of the year following significant investments in North America and Europe. We now have 3,890 MW of projects under development or under construction and are in an excellent position to take full advantage of the growing development opportunities in our target markets," added Mr. Decostre. Read More
---
Nigeria alleged JPMorgan Chase & Co. ignored "overwhelming" evidence of fraud and stark warnings from its own compliance staff as it kicked off a London trial over transfers to a former oil minister accused of corruption.JPMorgan acted negligently in transferring some $875 million between 2011 to 2013 from escrow accounts to Dan Etete, who had been convicted of money laundering, Nigeria's lawyers said Wednesday. They cited an email by JPMorgan's senior country official saying the matter "had gone right to the top of the firm." The bank says the claim is "baseless" and that Nigeria hasn't proved that a fraud was even perpetrated. Read More
---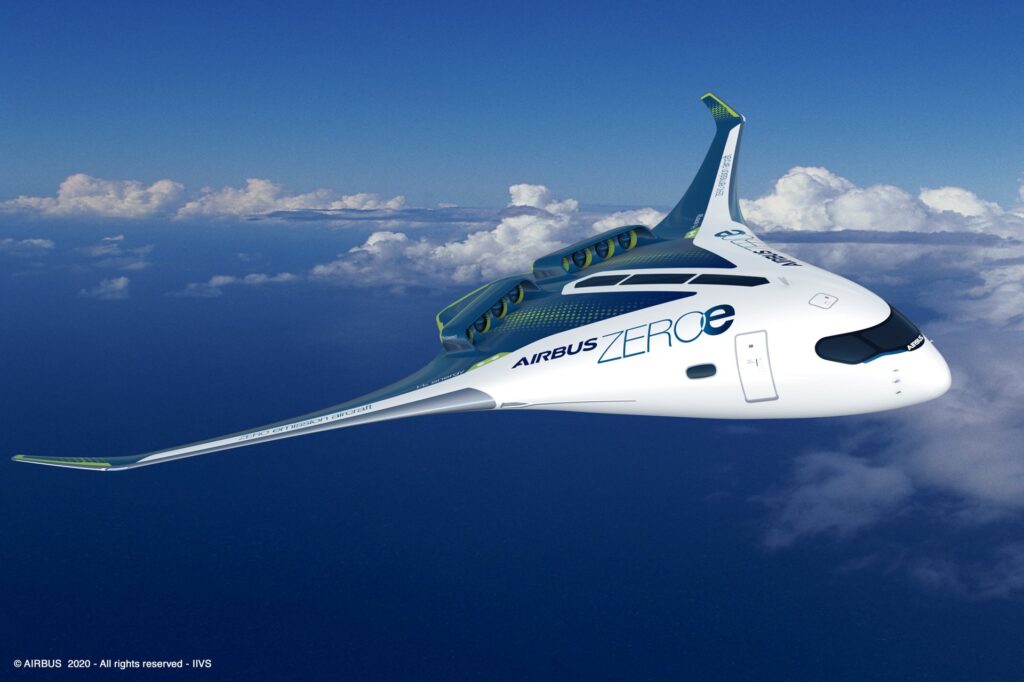 Airbus has signed a partnership agreement with CFM International, a 50/50 joint company between GE and Safran Aircraft Engines, to collaborate on a hydrogen demonstration programme that will take flight around the middle of this decade.
The programme's objective is to ground and flight test a direct combustion engine fueled by hydrogen, in preparation for entry-into-service of a zero-emission aircraft by 2035. The demonstration will use a A380 flying testbed equipped with liquid hydrogen tanks prepared at Airbus facilities in France and Germany. Airbus will also define the hydrogen propulsion system requirements, oversee flight testing, and provide the A380 platform to test the hydrogen combustion engine in cruise phase.
CFM International (CFM) will modify the combustor, fuel system, and control system of a GE Passport turbofan to run on hydrogen. The engine, which is assembled in the US, was selected for this program because of its physical size, advanced turbo machinery, and fuel flow capability. It will be mounted along the rear fuselage of the flying testbed to allow engine emissions, including contrails, to be monitored separately from those of the engines powering the aircraft. CFM will execute an extensive ground test program ahead of the A380 flight test. Read More
---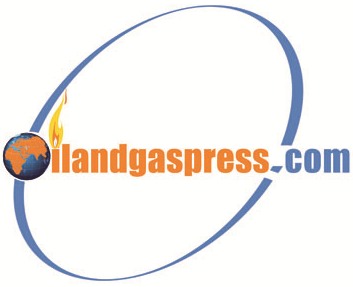 OilandGasPress Energy Newsbites and Analysis Roundup |Compiled by: OGP Staff, Segun Cole @oilandgaspress.
Disclaimer: News articles reported on OilAndGasPress are a reflection of what is published in the media. OilAndGasPress is not in a position to verify the accuracy of daily news articles. The materials provided are for informational and educational purposes only and are not intended to provide tax, legal, or investment advice.
Submit a Press Release
Subscribe to Oil, Gas, Energy News Release Service
---
Announce new products, New Partnerships, New director appointment, New office, financial reports, New sales staff, new contracts, charity affiliations and general news and offers by your organisation! Submit your Releases or contact us now!
Email us info@OilAndGasPress.com
Oil and gas, press, Energy, Climate, Renewable, Wind, Biomass, Sustainability, Oil Price, LPG, Solar, Marine, Aviation, Fuel, Hydrogen, Electric ,EV, Gas,