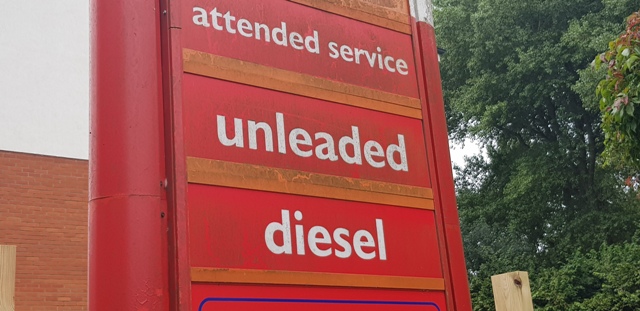 Energy News Digest to 24th September 2021
Brent for November settlement rose 0.5% to $77.63 a barrel at 10 a.m. in London
West Texas Intermediate for the same month added 0.3% at $73.52
---
Harbour Energy plc announces its half-year results for the period ended 30 June 2021. EBITDAX1 of $843 million (H1 2020: $920 million); increased profit after tax of $87 million (H1 2020 loss after tax: $155 million)
---
Vertical and Bristow partner to electrify helicopter market Bristow's pre-order of 25 aircraft, along with the option for an additional 25, builds on Vertical's world-leading pre-order book of up to 1,000 aircraft. Along with conditional pre-orders from American Airlines, Virgin Atlantic and Avolon, this announcement illustrates the sector-wide confidence in Vertical as a leading designer and manufacturer of eVTOL aircraft: the VA-X4. Vertical's four-passenger, one pilot VA-X4 is expected to have speeds of up to 200 mph (174 knots), a range of more than 100 miles (161+ kilometres), near silent when in flight with zero emissions and low cost per passenger mile.
---
GKN Aerospace to design electrical wiring for Vertical Aerospace Vertical Aerospace, a leading British eVTOL manufacturer which is pioneering zero emissions aviation, announced a development and production agreement with world-leading technology supplier GKN Aerospace, who will provide the electrical wiring interconnection system (EWIS) and aerostructures for the VA-X4.
---
Ford to invest in closed-loop battery cycle Ford has partnered with Redwood Materials, a California-based technology company that aims to establish a recycling and end-of-life process for electric car batteries. Creating a U.S. circular supply chain is a major step toward making battery electric vehicles sustainable, accessible and affordable for more Americans
---
IMF's Enhanced General Data Dissemination System Kuwait has implemented the recommendations of the IMF's Enhanced General Data Dissemination System (e-GDDS) by publishing essential data through the National Summary Data Page (NSDP). The e-GDDS was established by the IMF in 2015 to support improved data transparency, encourage statistical development, and help create synergies between data dissemination and policymaking. The NSDP is a national "data portal" that serves as a one-stop publication vehicle for essential macroeconomic data on the national accounts, government operations and debt, monetary and financial sector, and balance of payments.
---
Lack of lorry drivers in the UK A BP spokesperson said today: 'We are experiencing some fuel supply issues at some of our retail sites in the UK and unfortunately have therefore seen a handful of sites temporarily close due to a lack of both unleaded and diesel grades.
'These have been caused by some delays in the supply chain which has been impacted by the industry-wide driver shortages across the UK and there are many actions being taken to address the issue.
---
U.S. Department of Energy officially launched SolarAPP+ Energy Secretary Jennifer Granholm has issued a challenge to mayors across the country, calling for 125 local governments to lead and initiate the process of adopting the SolarAPP+ tool in their communities by the end of the summer. SolarAPP+ is a web-based platform developed by the National Renewable Energy Laboratory that expedites the solar permitting process.
---
Equatorial Guinea to Revise its Oil and Gas Law new Hydrocarbon Law aims to enhance investment, attract both regional and international energy participants, and accelerate growth and development in 2021 and beyond.H.E. Minister Gabriel Lima will provide further insight into the new Hydrocarbon Law at African Energy Week (AEW) 2021 in Cape Town – taking place on the 9th-12th of November – and at the U.S.-African Energy Forum in Houston – taking place on the 9th-10th of December.
---
Commodity Prices
Units
Price $
Change
Crude Oil (WTI)
USD/bbl
$73.37
Up
Crude Oil (Brent)
USD/bbl
$77.43
Up
Bonny Light
USD/bbl
$75.73
Up
Natural Gas
USD/MMBtu
$5.07
Up
OPEC basket 23/09/21
USD/bbl
$75.44
Up
At press time 24 September 2021
---
Completion of acquisition of Western Desert Assets, Egypt Cairn, together with its consortium partner Cheiron Petroleum Corporation (Cheiron), is pleased to announce completion of the acquisition of a portfolio of upstream oil and gas production, development and exploration interests from Shell Egypt NV and Shell Austria GmbH (Shell) (the "Assets") in the Western Desert, onshore The Arab Republic of Egypt.
---
The active rig count acts as a leading indicator of demand for products used in drilling, completing, producing and processing hydrocarbons.
Region
Period
No. of Rigs
Change
U.S.A
17th Sept. 2021
512
+9
Canada
17th Sept. 2021
154
+11
International
Aug. 2021
777
+26


Baker Hughes Rig Count to 24th September 2021
---
Nel ASA: Receives purchase order for 5MW alkaline electrolyser The 5MW Alkaline electrolyser is a fully redundant system and the contract includes installation and commissioning as well as a service and maintenance contract. The electrolyser will deliver up to 2,093kg/day of green hydrogen at 30barg to SGN's H100 Fife project in Levenmouth, Scotland.
---
Nel ASA: Share capital increase registered The share capital increase pertaining to the issuance of the 3 301 000 new shares has now been registered with the Norwegian Register of Business Enterprises. The Company's new registered share capital is 292 119 697.60, divided into 1 460 598 488 shares, each with a par value of NOK 0.20.
---
BW Energy: Mandatory notification of trade Carl K. Arnet, CEO of BW Energy Limited ("BWE"), yesterday purchased 500,000 shares in BWE at an average price of NOK 23.80 per share. Following this transaction, Carl K. Arnet holds 3,149,582 shares in BW Energy Limited.
---
Fujitsu Sources 100% of Energy Needs for Global HQ from Renewables Fujitsu Limited demonstrated its commitment to contributing to the realization of a carbon-neutral society and adaptation to climate change with a pledge to source 100% of its energy needs for its global Shiodome HQ building from October 2021.
---
TotalEnergies is Official Title Sponsor of BWF Major Championships until 2025 Badminton World Federation (BWF) announced today the renewal of their partnership for another five years until 2025. TotalEnergies will continue to be the title sponsorship partner of BWF Major Championships including the BWF World Championships, BWF Thomas and Uber Cup Finals, and BWF Sudirman Cup Finals. Under the agreement, TotalEnergies will also be the Official Energies Partner and Official Lubricants Partner.

---
---
Qinhuangdao/ Caofeidian Onshore Power Project Commences Operation Successfully CNOOC Limited announced that Qinhuangdao/ Caofeidian onshore power project has commenced operation successfully.
This onshore power project is located in the mid-western Bohai Bay, containing two parts, firstly the Qinhuangdao 32-6 and Caofeidian 11-1 oilfields onshore power project, and secondly the Qinhuangdao 32-6 facility capacity expansion project. The Qinhuangdao 32-6 oilfields are approximately 20 kilometres from the coast, with an average water depth of 19 meters. The Caofeidian 11-1 oilfields are approximately 30 kilometres from the coast, with an average water depth of 25 meters.
---
FTX and Mercedes-AMG Petronas F1 Team Announce Long-Term Partnership This relationship will span multiple race seasons with the FTX logo being featured prominently on both the cars and the drivers. Part of the FTX branding will be unveiled during the upcoming Russian Grand Prix, which is scheduled for this coming Sunday, September 26th and will continue to expand leading up to the start of the 2022 season.
---
Mercedes-Benz to become an equal shareholder in Automotive Cells Company (ACC) On its path toward an all-electric future, Mercedes-Benz is taking an equity stake in European battery cell manufacturer Automotive Cells Company (ACC) to scale up development and production of next-generation high-performance battery cells and modules.
---
Drax and NFU partner Drax Group has teamed up with the National Farmers Union of England and Wales (NFU), to identify opportunities to scale up perennial energy crop production and help the UK meet its ambitious climate goals.
---
Spains Royal Decree-Law 17/2021 The Royal Decree-Law 17/2021 of 14 September 2021, providing for urgent measures to mitigate the impact of soaring natural gas prices in the retail gas and electricity markets ("RD-L 17/2021") was published in the Spanish Official Gazette (BOE) and came into force the following day. RD-L 17/2021 includes several tax and regulatory measures that aim to minimise the impact of rising wholesale power prices for Spanish electricity consumers. The measure, which is most relevant for renewable energy asset owners is a mechanism for the temporary reduction (until 31 March 2022) in the remuneration of electricity production activity to reduce windfall profits (i.e. extra profits earned from non-emitting plants on the back of high gas and carbon prices) that, in the Government's view, are received by these generators (the "Mechanism"). Other regulatory and tax measures included in RD-L 17/2021 are detailed in the Annex to this Memorandum.
---
Quest Offshore Wind Turbine Index Sept 2021 Total Addressable Market for global offshore wind*, rises to 24,810 Turbines in September 2021, an increase of 1,678 Turbines since June. With the addition of 40 new global offshore wind projects during Q3, Quest Floating Wind Energy (Q FWE) are tracking 469 projects denoting a CapEx of $843.9 billion, realizing a quarter over quarter gain of $74.4 billion. Europe now leads in total project count (204) over Asia Pacific (203) and maintains its dominance in total CapEx and MW density at $385.2 billion and 116.7 gigawatts (GW), respectively. Asia Pacific ranks second with a total CapEx of a $308.2 billion and 89.7 GW of future projects. The Americas led by the USA Atlantic market is sizeable and growing with a total Capex of $150.5 billion and projected capacity additions of 48.6 GW.
---
Solar-powered cold storages in Nigeria ColdHubs provides solar-powered food storage units designed for markets and farms. Officially launched in 2015, ColdHubs now has 54 units in 22 states across Nigeria. More than 5,250 smallholder farmers, retailers, and wholesalers use its cold rooms and in 2020, the company stored 40,000 tons of food, reducing waste and increasing farmers' profits.
---
Oil and Gas News Straight from the Source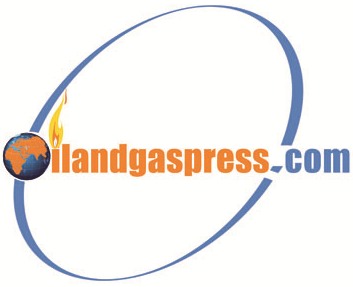 OilandGasPress Energy Newsbites and Analysis Roundup |Compiled by: OGP Staff, Segun Cole. Please send us your industry related news for publication
---
Announce new products, New Partnerships, New director appointment, New office, financial reports, New sales staff, new contracts, charity affiliations and general news and offers by your organisation! Submit your Releases or contact us now!
Submit a Press Release
Oilandgaspress.com | Energy, Climate, Renewable, Wind, Biomass, Sustainability, Oil Price, LPG, Solar,
we provide you with the latest news summary with links straight to the source!!
News articles reported on OilAndGasPress are a reflection of what is published in the media. OilAndGasPress is not in a position to verify the accuracy of daily news articles. The materials provided are for informational and educational purposes only and are not intended to provide tax, legal, or investment advice.
---
Disclaimer
Most News articles reported on OilAndGasPress are a reflection of what is published in the media. OilAndGasPress is not in a position to verify the accuracy of daily news articles. The materials provided are for informational and educational purposes only and are not intended to provide tax, legal, or investment advice. OilAndGasPress welcomes all viewpoints.
---