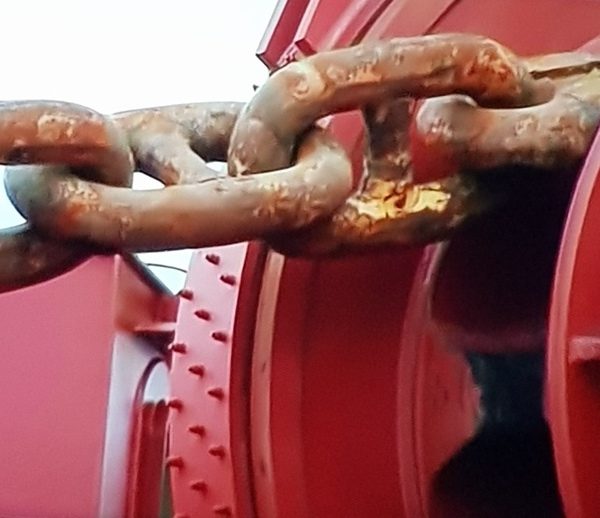 Energy News Digest to 25th October 2021
West Texas Intermediate for December rose $1.26 to settle at $83.76 a barrel in New York; prices are up 1.8% this week
Brent for December settlement gained 92 cents to end the session at $85.53 a barrel
---
COP26 delegates will be served sustainable, locally-sourced food at the upcoming climate summit in Glasgow, the UK confirmed today.
Overall, 95 percent of the food will be from the UK, largely sourced from Scotland, and be seasonal. This will put sustainability at the heart of catering for the summit, reducing emissions and promoting environment-friendly food production. COP26 will set an example for other large-scale international events, in terms of food sourcing, by taking a number of measures to ensure a sustainable Read More
---
Gazprom and Mongolian Government discuss progress of feasibility study for Soyuz Vostok gas pipeline project. The parties discussed the progress of the feasibility study for the Soyuz Vostok gas pipeline project and heard a briefing on its preliminary results. Read More
---
UK COP26 Presidency is today publishing a Climate Finance Delivery Plan to provide clarity on when and how developed countries will meet the $100 billion climate finance goal. Based on the analysis from the Organisation for Economic Cooperation and Development (OECD), the delivery plan shows that developed countries will make significant progress towards the $100 billion goal in 2022, and provides confidence that it will be met in 2023. The data also provides confidence that developed countries can mobilise more than $100 billion per year thereafter through to 2025. Read More
---
Gazprom creating record-high amount of working gas inventories in Russia's underground storages at 72.6 billion cubic meters. It was highlighted that the Company is committed to achieving its top priority in a rigorous manner: ensuring the high reliability of gas supplies to consumers in Russia and abroad, Gazprom continues to fulfill its contractual obligations in the current period of consistently high gas demand. Read More
---
Baker Hughes Board of Directors declared a cash dividend of $.18 per share of Class A common stock payable on November 12, 2021 to holders of record on November 2, 2021. Read More
---
Baker Hughes Company Announces Third Quarter 2021 Results/ Orders of $5.4 billion for the quarter, up 6% sequentially and up 5% year-over-year. Revenue of $5.1 billion for the quarter, down 1% sequentially and up 1% year-over-year. GAAP operating income of $378 million for the quarter, up 95% sequentially and favorable year-over-year. Adjusted operating income (a non-GAAP measure) of $402 million for the quarter was up 21% sequentially and up 72% year-over-year. Adjusted EBITDA* (a non-GAAP measure) of $664 million for the quarter was up 9% sequentially and up 21% year-over-year. GAAP earnings per share of $0.01 for the quarter which included $0.15 per share of adjusting items. Adjusted earnings per share (a non-GAAP measure) was $0.16. Cash flows generated from operating activities were $416 million for the quarter. Free cash flow (a non-GAAP measure) for the quarter was $305 million. Read More
---
The British Ambassador to Guatemala, Nick Wittingham, visited Petén on October 22 to participate in the delivery ceremony of three Community Concession Extension Contracts for 25 years in the Maya Biosphere Reserve (RBM), in Petén. Additionally, two new Community Concession Management Units were awarded. The National Council of Protected Areas of Guatemala (CONAP), the governing body of biodiversity in the country, authorized these concessions that allow generating income, health, education, among other benefits to about 10,000 direct beneficiaries and approximately 50,000 indirect beneficiaries within the communities. At the same time, this scheme allows different actions to be carried out in favour of the protection, conservation, management and sustainable use of biological diversity. Read More
---
Oil and Gas Port Terminals : Operations, Management & Safety in Accordance with International Standards 5 CPD. 22nd to 26th November 2021
Available LIVE Online Session and Durban Venue Read More
---
Royal Dutch Shell Plc is on track to miss its own emission reduction targets in the coming decades, even as the company faces more stringent climate requirements from a court ruling, a new study shows. The energy giant is seeking to gradually reduce its carbon emissions, with the goal of achieving net-zero by 2050. Shell isn't forecast to achieve its goals after 2022, according to the report by Global Climate Insights. Read More
---
The United Arab Emirates and State of Israel have signed an MoU on the mutual recognition of vaccination certificates issued by the health authorities in the two countries. The MoU comes as part of the ongoing cooperation and coordination between the two nations to ensure recovery and emerge stronger from the COVID-19 pandemic. The development falls within the two parties' keenness to facilitate the free movement of individuals and achieve the desired goals of the vaccination campaigns for various segments of society. The efforts made by the two sides in this respect have contributed to the two countries securing the highest rates of COVID-19 vaccinations per capita. The MoU was signed virtually by Abdul Rahman bin Mohammad bin Nasser Al Owais, Minister of Health and Prevention, and Nitzan Horowitz Minister of Health of Israel, in the presence of a number of senior officials from both sides.WAM/ Read More
---
Sungrow the global leading inverter solution supplier for renewables, announced that its cumulative shipments to Latin America crossed 5 GW at Intersolar South America 2021, which was held in Sao Paulo on Oct. 18-20, demonstrating Sungrow's commitments to sustainable development and efforts in diversifying the local energy industry and decarbonization. Read More
---
Commodity Prices
Units
Price $
Change
Crude Oil (WTI)
USD/bbl
$84.89
Up
Crude Oil (Brent)
USD/bbl
$86.35
Up
Bonny Light
USD/bbl
$84.37
Up
Natural Gas
USD/MMBtu
$5.59
Up
OPEC basket 22/10/21
USD/bbl
$83.42
Up
At press time 25th October 2021
The OPEC Reference Basket of Crudes (ORB) is made up of the following: Saharan Blend (Algeria), Girassol (Angola), Djeno (Congo), Zafiro (Equatorial Guinea), Rabi Light (Gabon), Iran Heavy (Iran), Basra Light (Iraq), Kuwait Export (Kuwait), Es Sider (Libya), Bonny Light (Nigeria), Arab Light (Saudi Arabia), Murban (UAE) and Merey (Venezuela).
---
UK's biggest solar farm – primed to be built across 900 acres of countryside between Faversham and Whitstable – has been acquired by new operators who are planning to start construction next year. Previously known as Cleve Hill, the mammoth site in Graveney has been renamed as part of the takeover by London-based group Quinbrook Infrastructure Partners. Read More
---
KBR announced today the appointment of Sonia Galindo as Executive Vice President and General Counsel. Ms. Galindo joins KBR from FLIR Systems, Inc. (now, Teledyne F LLC, a subsidiary of Teledyne Technologies), a global technology company with applications in government & defense, industrial, and commercial markets, where she served as Senior Vice President, General Counsel, Secretary, and Chief Ethics and Compliance Officer. Prior to FLIR, Ms. Galindo served as General Counsel and Corporate Secretary at Rosetta Stone Inc., an education technology software company. Read More
---
The world's efforts to address climate change through an energy transition must include oil and gas in the mix after a period of six or seven years of underinvesting in resources, particularly hydrocarbons, that is now causing prices to climb, the CEO of the UAE's Abu Dhabi National Oil Co. said Oct. 23. Read More
---
Cepsa, a global energy company,announced the appointment of Maarten Wetselaar as Chief Executive Officer of the company, effective 1st January 2022. Mr. Wetselaar joins from Royal Dutch Shell where he served on the Executive Committee for the last 6 years as the Director for Integrated Gas, Renewables and Energy Solutions. He is a global industry and energy transition leader with over 25 years' experience covering Renewable Energies, E-mobility, Downstream, LNG and Upstream. Read More
---
S&P Global and IHS Markit announced that they have received a conditional Phase 1 approval for their $44 billion merger from the European Commission (EC), marking another significant step toward the combination of these highly complementary companies. "The European Commission's decision provides clarity on the steps we will need to implement to complete our combination," said Douglas L. Peterson, President and Chief Executive Officer of S&P Global. "Once concluded, I expect the merger of these two great businesses to accelerate innovation within our core services and generate exciting new opportunities that deliver on our capacity to power the markets of the future." S&P Global and IHS Markit now anticipate closing the proposed merger in the first quarter of 2022, subject to all regulatory approvals and the satisfaction or waiver of specified closing conditions. Read More
---
Ugandan police have arrested six members of an NGO critical of the country's oil industry plans. Read More
---
Origin Energy has been hit with $5 million in penalties for charging prohibited exit fees to more than 20,000 gas and electricity small business customers. Origin received complaints about the fees in 2018 but did not stop charging them until 2020, according to the Australian commission. Read More
---
EnQuest announced that it has completed the acquisition of a 26.69% non-operated equity interest in the Golden Eagle Area Development. As the Acquisition constitutes a reverse takeover under the Listing Rules, the admission of the Company's ordinary shares (the "Ordinary Shares") to the premium listing segment of the Official List maintained by the Financial Conduct Authority (the "FCA") and to trading on London Stock Exchange plc's (the "LSE") main market for listed securities (the "Main Market") are required to be cancelled and then readmitted. Read More
---
EnQuest announced that, further to the announcement on 22 October 2021 regarding the completion of the acquisition of a 26.69% non-operated equity interest in the Golden Eagle Area Development, the Company's ordinary shares were re-admitted to the premium listing segment of the Official List and to trading on London Stock Exchange plc's main market for listed securities at 8.00 a.m. today. Read More
---
The active rig count acts as a leading indicator of demand for products used in drilling, completing, producing and processing hydrocarbons.
Region
Period
No. of Rigs
Change
U.S.A
22nd October 2021
542
-1
Canada
22nd October 2021
164
-4
International
Sept. 2021
787
—
Baker Hughes Rig Count to 25th October 2021
---
Honeywell (NASDAQ: HON) and Saipem have signed an agreement for product development and commercialization of a "Digital Twin" as part of Saipem's SnamprogettiTM Urea technology. The solution will be developed on Honeywell Forge, Honeywell's enterprise performance management solution, to enable customers to improve the production of urea through virtual simulation of key processes. Read More
---
In 1982 Exxon scientists privately predicted that burning fossil fuels would raise the temperature of the earth. In public Exxon denied it. Exxon's lobbyist Keith McCoy recently admitted that Exxon relied on "shadow groups" to fight government efforts to address climate change. Mr. Woods will be joined by other oil industry executives. Given the blatant documented dishonesty in the oil sector, Guyanese people are increasingly skeptical of pro-oil statements. Read More
---
Totus Environmental, one of the UK's leading international waste management solutions providers, has signed a contract with the Anglesey-based green technology and recycling company Orthios, to supply it with up to 27,000 tonnes of non-recyclable plastics a year for transformation into oil.
The arrangement will help divert plastic waste away from landfill, incineration or unintentionally finding its way into our environment, while also providing industry with vital ingredients with a lower carbon footprint than is generally available. Read More
Totus is supporting the drive away from UK landfill by diverting non-recyclable waste to energy recovery facilities in Northern Europe and Scandinavia. Read More
---
88 cross-party Mayors and Leaders of Councils, representing over half of the UK population, from London to rural Scotland, are now committed to meeting Net Zero at least five years earlier than the UK government All these authorities have signed UK100's 'Net Zero Pledge' that explicitly commits them to neutralising council emissions by 2030 and those of their residents and businesses (areawide emissions) by 2045 Read More
---
Middle East sovereign bonds outlook improves on higher oil prices. UBS said it expects stronger government revenues and higher export receipts to strengthen fiscal and current account balances in the region this year. The large, low-cost hydrocarbon capacities of the states in the region are likewise expected to support their fundamentals "in a stable energy transition scenario". Read More
---
The Algerian government plans to give up its share of the profit made by oil producer Sonatrach and other state companies to allow them to invest in expansion projects, state news agency APS said, citing Prime Minister Aimene Benabderrahmane.Algeria's oil revenue is expected to exceed forecasts because the government based its budget on an average oil price of $45 a barrel, Prices now stand at about $85 Read More
---
Oil and Gas News Straight from the Source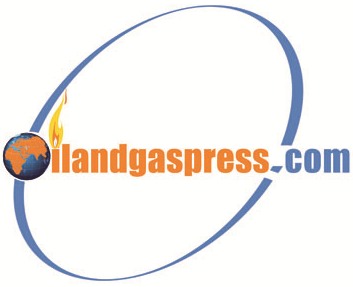 OilandGasPress Energy Newsbites and Analysis Roundup |Compiled by: OGP Staff, Segun Cole. Please send us your industry related news for publication
---
Announce new products, New Partnerships, New director appointment, New office, financial reports, New sales staff, new contracts, charity affiliations and general news and offers by your organisation! Submit your Releases or contact us now!
Submit a Press Release
Oilandgaspress.com | Energy, Climate, Renewable, Wind, Biomass, Sustainability, Oil Price, LPG, Solar,Marine,Aviation,Fuel,Hydrogen,Electric ,EV, Gas,
We provide you with the latest news summary with links straight to the source!!
News articles reported on OilAndGasPress are a reflection of what is published in the media. OilAndGasPress is not in a position to verify the accuracy of daily news articles. The materials provided are for informational and educational purposes only and are not intended to provide tax, legal, or investment advice.
OilAndGasPress welcomes all viewpoints. Should you wish to provide a different perspective on the above articles. Information posted is accurate at the time of posting, but may be superseded by subsequent press releases