Energy News Digest to 8th Mar. 2022. OPEC daily basket price stood at $126.51/bl, Mon, 7th Mar. 2022
The Russia-Ukraine conflict has sent Oil and other commodities prices up worldwide, stocks are down and livelihoods threatened. Gold prices hit $2,000 The Pentagon has reportedly deployed some 12,000 troops to NATO member nations. The European Commission is set to unveil new energy security proposals March 8 that seek to end Europe's dependency on Russian fossil fuels, EC President Ursula von der Leyen said at a news conference March 7.
---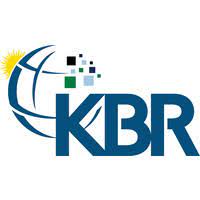 KBR (NYSE: KBR) announced the General Accounting Office (GAO) decision to uphold the award of the US Transportation Commands Global Household Goods Contract. The contract ceiling value is approximately $20B with a potential 9 year term, inclusive of all options periods. HomeSafe Alliance will be the exclusive household goods move management service provider for the U.S. Armed Forces, Department of Defense civilians and their families. "KBR is pleased with the GAO decision to uphold the Household Goods contract award," said Stuart Bradie, KBR President and CEO. "Our solution will significantly expand and reward quality performance and is an important catalyst in the transformation of the military household goods industry."
Under this contract, HomeSafe Alliance, a joint venture between KBR and Tier One Relocation, will modernize and infuse technology to improve the domestic and international relocation experience for all military personnel and their families. KBR expects to begin start up activities in mid-2022 with full contract performance during 2023. Read More
Subsea 7 announced that Marcelo Xavier will join its Executive Management Team as Executive Vice President Strategy and Sustainability, effective 1 April 2022. Marcelo joined Subsea 7 in 2001 and has held a number of operational and commercial roles in the UK, Brazil and Africa. Most recently he was Group Vice President Sales and Marketing and prior to this he was Vice President Brazil. Read More
---

Capricorn will later today publish a shareholder Circular (the "Circular") relating to the proposed return of US$500m of the proceeds received in connection with the resolution of the Company's tax dispute with the Government of India (the "Indian Tax Refund") following approval of the Circular by the Financial Conduct Authority (the "FCA").
As announced on 24 February 2022, Capricorn has received a tax refund from the Government of India of approximately INR 79bn (US$1.06bn), in connection with the India Taxation (Amendment) Act 2021 (the "2021 Act"). The refund constitutes the resolution of a historic dispute between Capricorn and the Government of India, dating back to a January 2014 retrospective taxation claim and subsequent asset seizure in relation to the 2007 initial public offering of Cairn India Limited. On 3 November 2021, following a successful dispute by Capricorn under the UK-India Bilateral Investment Treaty and the passing of the 2021 Act by the Indian Parliament, Capricorn announced that it had entered into undertakings with the Government of India, which would result in the nullification of the tax assessment originally levied against it and the refund of the capital which was collected from it in respect of that assessment. More
---
California Erects Solar Panels Over Canal to Save Huge Supply of Water From Evaporation. Turlock Irrigation District (TID) announced Project Nexus, a pilot project to build solar panel canopies over a portion of TID's existing canals to operate and research a truly innovative, multi-benefit, water-energy nexus project that can further California's push toward water and climate resiliency. Project Nexus includes the installation of solar panel canopies over various sections of Turlock Irrigation District's (TID) irrigation canals. Project Nexus will serve as a Proof of Concept to pilot and further study solar over canal design, deployment, and co-benefits on behalf of the State of California using TID infrastructure and electrical grid access. 13 gigawatts of solar power the panels would generate each year would equal about one sixth of the state's current installed capacity. Read More
---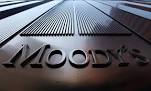 Moody's Investors Service has downgraded Russia's long-term issuer (local- and foreign-currency) and senior unsecured (local- and foreign-currency) debt ratings to Ca from B3 with a negative outlook, the agency said in a statement. The downgrade of Russia's ratings was triggered by Moody's expectation that capital controls by the Central Bank of Russia (CBR) will restrict cross border payments including for debt service on government bonds. Moody's view is supported by a reported statement from the National Settlement Depository (NSD) that coupon payments on OFZ government bonds due on Wednesday 2 March have only been paid to local holders of the papers, citing the CBR order prohibiting payments to non-residents. Read More
---
Oil and Gas
Units
Price $
change
Crude Oil (WTI)
USD/bbl
$121.10
Down
Crude Oil (Brent)
USD/bbl
$125.30
Down
Bonny Light
USD/bbl
$125.20
Up
Natural Gas
USD/MMBtu
$4.69
Down
OPEC basket 07/03/22
USD/bbl
$126.51
Down
At press time 8th March 2022
---
UK wholesale gas hit 800 pence per therm this morning – up from 39p a year ago – amid claims that the monthly price cap planned for October 1 could have to be raised to £5,000-a-year at that price.
Prices are now more than 20 times higher than they were just two years ago.
The price paid by energy companies has now settled at more than 650p – having briefly topped 450p per therm last Monday. Experts said at that rate, household gas bills for millions of Britons will be in excess of £280-a-month or through £3,000-a-year by the autumn. Global oil prices are at the highest level for 14 years today – spiking to $140 per barrel on some markets Read More
---
---

Britishvolt and strategic partner Glencore strengthen relationship and agree to build battery recycling ecosystem in the UK.The joint venture will develop a world-leading ecosystem for battery recycling in the UK. This ecosystem will be anchored at a new recycling plant located at the Britannia Refined Metals operation (BRM – located in Northfleet), a Glencore company. BRM will continue with its current production and trading operations. The project sees a return to recycling for BRM, Read More
---
Flaring in the UK North Sea fell by 19% in 2021, building on a 22% decrease the previous year, new analysis shows. Production facilities cut their flaring by 6 billion cubic feet (bcf), to 26 bcf, a reduction equivalent to the annual gas demand of 130,000 UK homes. It means that offshore flaring volumes dipped to their lowest annual level on OGA records, while an all-time monthly low was set in June 2021. Offshore flaring intensity – the amount of gas flared per unit of oil produced – decreased from 94 standard cubic feet per barrel (scf/bbl) in 2020 to 90 scf/bbl in 2021, an 11-year low. This measure has now fallen four years in a row, from 125 scf/bbl in 2017. Overall venting went down 24% while, within that, venting of inert gases (mainly carbon dioxide) was 29% lower and methane dropped by 8%. The OGA's proactive approach supported and contributed to these reductions and reflects our sharpened focus on flaring and venting. Our organisation is using new guidance, its consenting regime, active stewardship, monitoring, benchmarking and reporting to drive both down and, where possible, eliminate them. Industry is expected to achieve zero routine flaring and venting by 2030 or sooner, and all new developments should be designed on the basis of zero routine flaring and venting. Read More
---
Nissan Motor Co., Ltd. is creating a 2.5 million Euros fund to support the humanitarian crisis in Ukraine. Nissan's priority has always been safety and livelihood of people, and the Nissan Cares fund will contribute to wider efforts to support the people of Ukraine as well as helping affected employees and their families.
Through the fund Nissan will donate 1 million Euros to the Red Cross and other non-profit organizations to support ongoing emergency activities that provide lifesaving assistance and essential supplies to families and children at this time. Where it can help, the company is also prepared to donate vehicles.
Nissan has also seeded this special fund with 1.5 million Euros to provide financial stability and ongoing support for Nissan employees and their families who have been impacted by the crisis. Tailored to help support individual situations, it could include supporting relocation costs, living expenses for displaced families, medical expenses, and special assistance for children.
Employees and partners who would like to help directly will be able to contribute to the Nissan Cares special fund, either through monetary donations, or goods such as food and clothing. Read More
---
Volkswagen has reached another milestone in its transformation journey: A new manufacturing facility for the Trinity electric model is to be built close to the main plant in Wolfsburg, with investment totaling some €2 billion. The Group's Supervisory Board passed a resolution to this effect today. The new Trinity factory is a key component of the largest modernization program in the history of Volkswagen's main location. Construction work in the Warmenau district of Wolfsburg is to begin as early as spring 2023 and will take account of building and environmental law. In so doing, the new site will meet high environmental standards. To that end, Volkswagen will engage in an intensive exchange with the relevant authorities as well as with stakeholders. The net carbon-neutral Trinity model, built using the most innovative manufacturing methods, is to roll off the assembly line from 2026. The new facility with its optimized processes will therefore become a model for the gradual transformation of production at the main Wolfsburg plant along with all other Volkswagen manufacturing sites worldwide. Read More–>
---
Region
Period
Rig Count
Change from Prior
U.S.A
4th March 2022
650
—
Canada
4th March 2022
217
-7
International
February 2022
813
-28
B
a
k
e
r
H
u
g
h
e
s
Commodities, with a few exceptions, have rallied strongly since President Putin ordered the attack on Ukraine, thereby triggering a change in the market from worrying about tight supply to actually seeing supply disappear. With Russia, and to a certain extent Ukraine, being major suppliers of raw materials to the global economy, we are currently witnessing some historic moves with Russia's growing isolation and self-sanctioning by the international community cutting a major supply line of energy, metals and crops. Commodities, with a few exceptions, have rallied strongly since President Putin ordered the attack on Ukraine, thereby triggering a change in the market from worrying about tight supply to actually seeing supply disappear. With Russia, and to a certain extent Ukraine, being major suppliers of raw materials to the global economy, we are currently witnessing some historic moves with Russia's growing isolation and self-sanctioning by the international community cutting a major supply line of energy, metals and crops. While the focus has been on crude oil given its global importance as an input cost to the wider economy, other markets such as gas in Europe as well as coal have seen incredible strength with the market attempting to price a potential shortfall in supply. From a global food security perspective, record wheat prices in Europe and US prices at their highest since 2008 are causing a great deal of concerns as well. Read More
---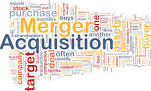 Whiting Petroleum Corporation announced they have entered into an agreement to combine in a merger of equals transaction. The combined company will have a premier Williston Basin position with top tier assets across approximately 972K net acres, combined production of 167.8 thousand boepd, significant scale and enhanced free cash flow generation to return capital to shareholders.
Under the terms of the agreement, Whiting shareholders will receive 0.5774 shares of Oasis common stock and $6.25 in cash for each share of Whiting common stock owned. In connection with the closing of the transaction, Oasis shareholders will receive a special dividend of $15.00 per share. The combined company will have an enterprise value of ~$6.0B based on the exchange ratio and the closing share prices for Whiting and Oasis as of March 4, 2022. Upon completion of the transaction, Whiting shareholders will own approximately 53% and Oasis shareholders will own approximately 47% of the combined company on a fully diluted basis. Read More
---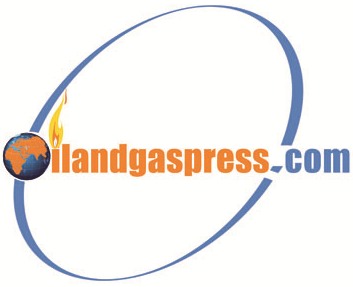 OilandGasPress Energy Newsbites and Analysis Roundup |Compiled by: OGP Staff, Segun Cole @oilandgaspress.
Disclaimer: News articles reported on OilAndGasPress are a reflection of what is published in the media. OilAndGasPress is not in a position to verify the accuracy of daily news articles. The materials provided are for informational and educational purposes only and are not intended to provide tax, legal, or investment advice.
Submit a Press Release
Subscribe to Oil, Gas, Energy News Release Service
---
Announce new products, New Partnerships, New director appointment, New office, financial reports, New sales staff, new contracts, charity affiliations and general news and offers by your organisation! Submit your Releases or contact us now!