Energy News Monitor to 21/11/22
Nigeria's output was a mere 1.014 million barrels per day in October, ranking seventh after Saudi Arabia, United Arab Emirates, Kuwait, Iraq, Angola and Algeria according to local media. A recent report by The PUNCH revealed how the country lost N415bn to the shutdown of nine crude oil terminals within the space of two months. The affected terminals, Forcados, Qua Ibo, Bonny, Bonga, Voho, Erha, Brass, Ukpokiti and Aje were shut down between May and June 2022.
---
Africa Oil Corp. announce that the Company repurchased a total of 1,667,480 Africa Oil common shares during the period of November 14, 2022 to November 18, 2022 under the previously announced share buyback program.
The launch of Africa Oil's normal course issuer bid (share buyback) program, announced by the Company on September 22, 2022, is being implemented in accordance with the Market Abuse Regulation (EU) No 596/2014 (MAR) and Commission Delegated Regulation (EU) No 2016/1052 (Safe Harbour Regulation) and the applicable rules and policies of the Toronto Stock Exchange ("TSX"), Nasdaq Stockholm, and applicable Canadian and Swedish securities laws.
During the period dated November 14, 2022 to November 18, 2022, the Company repurchased 667,480 Africa Oil common shares on the TSX and/or alternative Canadian trading systems. The repurchases were carried out by Scotia Capital Inc. on behalf of the Company. During the same period, the Company repurchased 1,000,000 Africa Oil common shares on Nasdaq Stockholm, and these repurchases were carried out by Pareto Securities on behalf of the Company.
All common shares repurchased by Africa Oil under the share buyback program will be cancelled. During the period dated November 14, 2022 to November 18, 2022, the Company cancelled 2,574,960 common shares repurchased under the share buyback program. Read More
---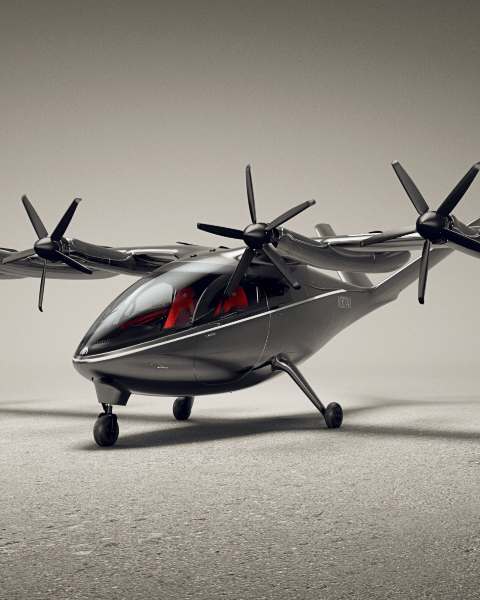 Archer Aviation Inc. and E-One Moli Energy Corp. (Molicel), an industry-leading supplier of lithium-ion battery cells, today announced they have entered into a memorandum of understanding for Molicel to manufacture and supply the battery cells for Archer's production electric vertical takeoff and landing (eVTOL) aircraft, Midnight.
Archer is focused on building an aircraft tailored to the needs of intra-city travel, optimizing its Midnight aircraft to perform back-to-back short distance flights of about 20 miles with approximately 10-minute charging cycles in-between. Batteries are an important consideration in achieving Midnight's desired payload, range and charging time. The ability to operate eVTOL aircraft in dense, urban environments requires state-of-the-art, reliable battery cells that can deliver high power, low impedance and fast charging capabilities.
Molicel's advanced battery technology and fast growing production capacity make them an ideal partner for Archer as it continues on its ramp to commercialization. Last year, Molicel announced plans to establish its first Gigafactory in Taiwan, which is scheduled to ramp up production in 2023. The facility will have the capacity to produce 1.8 gigawatt-hours (GWh) of battery capacity annually. Molicel's high-performance cells also offer a significant cycle life when utilized in Archer's battery pack and, as a result, reduce the long-term operating cost for its Midnight production aircraft. Partnering with a world-class battery supplier that can reliably manufacture cells at scale, allows Archer to reduce its certification risk, as well as its development timelines and costs. Read More
---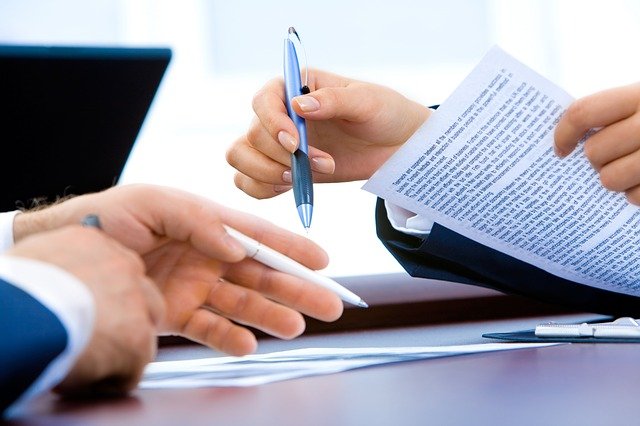 Archer Aviation Inc. , and Garmin (NYSE: GRMN), announced they have entered into an agreement for Garmin to supply the G3000® integrated flight deck for Midnight.
The Garmin G3000 integrated flight deck offers an ideal solution for the Midnight cockpit. The compact and lightweight system offers both an extensive certification pedigree and the configurability needed for Archer to bring its aircraft to market. The large format displays and intuitive controls will provide pilots with the situational awareness needed to operate Midnight. The extensive reach of Garmin avionics will make the Midnight aircraft familiar to a large swath of pilots. Part of Archer's commercialization strategy is to focus its in-house development on only the key enabling technologies that cannot be sourced from the existing aerospace supply base. The Garmin relationship further advances Archer's approach of establishing strategic relationships for supply of components already being used on certified aircraft today. Archer now has more than 64% of our suppliers for Midnight's bill-of-materials selected. Read More
---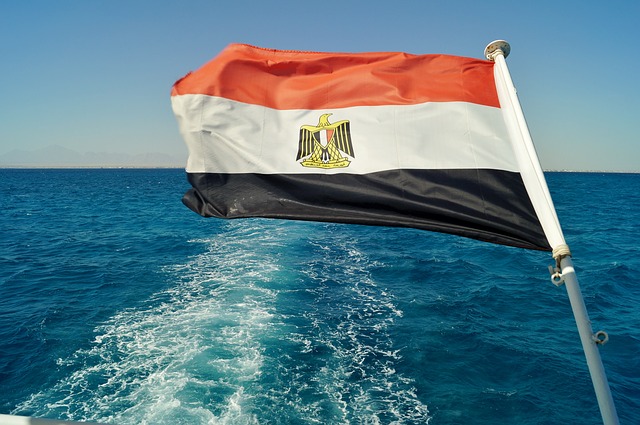 ReNew Power Private Limited, a subsidiary of ReNew Energy Global Plc, signed the Framework Agreement with the Government of Egypt to set up a Green Hydrogen plant in the Suez Canal Economic Zone with an investment of US$ 8 billion and a targeted annual production of 220,000 tons of green hydrogen. The Framework Agreement follows the Memorandum of Understanding (MoU) signed in July, earlier this year.
This project is scheduled to be implemented in phases, the first of which is a pilot phase to produce 20,000 tons of green hydrogen, along with derivatives, annually. In the next phase (Phase I), the production of 200,000 tons per year of green hydrogen, along with derivatives, will be achieved thereby bringing the project's total Green Hydrogen production capacity to 220,000 tons per year. Based on the Framework Agreement, ReNew Power will be further undertaking project and site studies in the coming months and is expected to make the Final Investment Decision (FID) over the next 12 – 16 months. Thereof, the Pilot Phase project is expected to be commissioned in 2026. Usufruct Agreements for the project are also expected to be discussed going forward, basis which land shall be allocated to ReNew Power for developing the Green Hydrogen Project.
ReNew Power has partnered with Elsewedy Electric S.A.E. (EGX: SWDY.CA) ("Elsewedy"), the leading integrated energy solutions provider in the Middle East and Africa, which will be the local co-developer for the project. Read More
---
ReNew Energy Global Plc, India's leading renewable energy company announced its consolidated results for Q2 FY23 ended September 30, 2022. Total Income (or total revenue) for Q2 FY23 was INR 22,409 million (US$ 275 million), an increase of 5.1% over Q2 FY22. Adjusted EBITDA(2) for Q2 FY23 was INR 18,209 million (US$ 224 million), an increase of 0.1% over Q2 FY22. Net loss for Q2 FY23 was INR 986 million (US$ 12 million) compared to a net loss of INR 6,614 million (US$ 81 million) for Q2 FY22. Cash Flow to equity(2) ("CFe") for Q2 FY23 was INR 7,125 million (US$ 88 million), an increase of 4.7% over Q2 FY22.
Total Income (or total revenue) for H1 FY23 was INR 47,416 million (US$ 583 million), an increase of 24.4% over H1 FY22. Adjusted EBITDA(2) for H1 FY23 was INR 38,366 million (US$ 472 million), an increase of 20.3% over H1 FY22. Net loss for H1 FY23 was INR 1,090 million (US$ 13 million) compared to a net loss of INR 6,189 million (US$ 76 million) for H1 FY22. Cash Flow to equity(2) ("CFe") for H1 FY23 was INR 21,040 million (US$ 259 million), an increase of 47.5% over H1 FY22.
Days Sales Outstanding ("DSO") ended Q2 FY23 at 231 days, a 41 day improvement year on year and the company increased its cash by INR 4,881 million (US$ 60 million) through a reduction in accounts receivables during the quarter.
$300 million Green Bonds were redeemed during Q2 FY23. As of September 30, 2022, ~50% of total outstanding debt is local currency borrowing.
ReNew entered into a partnership with Norfund, the Norwegian Government's Investment Fund for developing countries, and KLP, Norway's largest pension company, to co-invest in ReNew's transmission projects. ReNew signed definitive documents to acquire shares in 3E, a SaaS solutions company offering asset performance management and analytics for renewable energy assets. Read More
---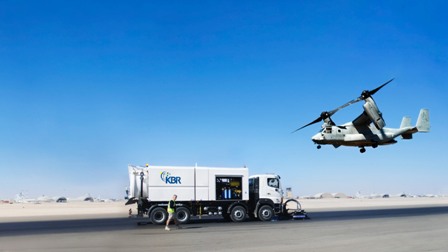 KBR (NYSE: KBR) announced today it has been awarded a $156.7 million task order to support capabilities assessment and enhancements for the U.S. Army's Utility Helicopter 60 Variant (UH-60V) fleet, providing technologically superior and cost-effective helicopters for U.S. and Allied Forces. KBR was awarded this contract under the Department of Defense Information Analysis Center's (DoD IAC) multiple-award contract (MAC) vehicle. These DoD IAC MAC task orders are awarded by the U.S. Air Force's 774th Enterprise Sourcing Squadron to develop and create new knowledge for the enhancement of the Defense Technical Information Center (DTIC) repository and the research and development and science and technology community.
Under the terms of the contract with Program Executive Office (PEO) Aviation, Utility Helicopter Project Office (UHPO), KBR and key teammate Northrop Grumman Corporation will develop recommendations and technical solutions for the UHPO and its international partners to increase availability, improve reliability, and reduce the support costs for the UH-60V. "KBR is excited to support PEO aviation as they advance Black Hawk technology to better support the U.S. military with this critical asset," said Stuart Bradie, President and CEO of KBR. "KBR and Northrop Grumman bring the experience and expertise to deliver solutions to maintain Army aviation technological superiority and reduce costs." This work is expected to be performed over five years, with KBR performing Reliability, Maintainability, Quality, Supportability, and Interoperability (RMQSI), logistics and testing, program management, and validation, prototyping, lifecycle analyses, and sustainability improvement. Work is expected to take place at KBR and partner facilities in Huntsville, Alabama. According to the U.S. Army, the UH-60V helicopter, known as the Victor, "was developed to overhaul the aging UH-60A and L fleets. The new model has several technological advancements that make it easier to operate than older variants, including an upgraded digital glass cockpit, certified GPS RNAV database and advanced flight planning and mission capability." Planned upgrades and improvements to the UH-60V encompass the avionics architecture, flight controls, fuel system, electrical system, airframe, drive train, and a newly developed rotor system. Read More
---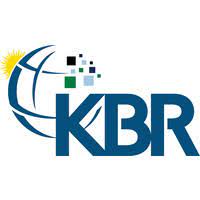 KBR announced that BP Exploration (Shah Deniz) Limited has awarded an optimization stage engineering services contract to SOCAR-KBR (SKLLC) for the Shah Deniz compression project in the Azerbaijan sector of the Caspian Sea. The project is in early pre-FID stage. SOCAR-KBR is a joint venture of Azerbaijan's state oil company, SOCAR, and KBR.
The Shah Deniz compression platform project will be the first in the Caspian region to feature crewless operations, delivering unprecedented process optimization through cutting-edge, high-end technology.
Under the contract, SOCAR-KBR will support optimization and provide class-3 engineering services. Scope also includes engineering to enable integration of the new platform to the existing system and provide shore power to reduce the carbon footprint in support of BP's net-zero targets.
KBR recently completed the initial assessment for the flagship project using their proprietary KMIT (KBR Maintenance Information Tool) to provide detailed estimates of timing and resourcing of maintenance. Read More
---
In 2006, Saudi Arabia drew up ambitious plans to build a new industrial city in Jazan, in the far south-west of the Kingdom. The main aim of this initiative, the Jazan Economic City Project, was to expand the economic development of the region.
At the heart of the project is Aramco's fully integrated Jazan Refinery and Petrochemical Complex — the result of an estimated $21 billion of investment — which, when operational, is expected to produce both high-value products, and power, in a more sustainable way. The Jazan oil refinery, which is designed to have an output capacity of up to 400,000 barrels per day (BPD), is a vital part of the set-up. This full-conversion refinery, when it is at its full capacity, is planned to have a wide portfolio which includes gasoline and ultra-light sulfur diesel (ULSD), as well as benzene and paraxylene. It is expected to provide feedstock for the integrated gasification combined-cycle (IGCC) plant, which generates power and industrial gases. Read More
---
Oil and Gas Blends
Units
Oil Price $
change
Crude Oil (WTI)
USD/bbl
$79.50
Up
Crude Oil (Brent)
USD/bbl
$86.97
Down
Bonny Light
USD/bbl
$87.07
Down
Saharan Blend
USD/bbl
$87.87
Down
Natural Gas
USD/MMBtu
$6.27
Down
OPEC basket 18/11/22
USD/bbl
$87.65
Down
At press time 21 November 2022
---
U.S. Rig Count is up 3 from last week to 782. Canada Rig Count is up 1 from last week to 201
---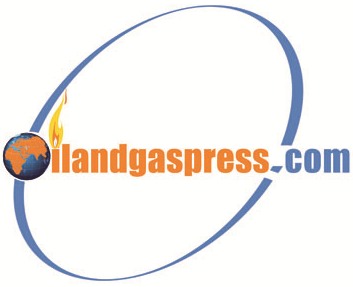 OilandGasPress Energy Newsbites and Analysis Roundup | Compiled by: OGP Staff, Segun Cole @oilandgaspress.
Disclaimer: News articles reported on OilAndGasPress are a reflection of what is published in the media. OilAndGasPress is not in a position to verify the accuracy of daily news articles. The materials provided are for informational and educational purposes only and are not intended to provide tax, legal, or investment advice.
Information posted is accurate at the time of posting, but may be superseded by subsequent press releases
Please email us your industry related news for publication info@OilAndGasPress.com
Follow us: @OilAndGasPress on Twitter |
Oil and gas press covers, Energy Monitor, Climate, Renewable, Wind, Biomass, Sustainability, Oil Price, LPG, Solar, Marine, Aviation, Fuel, Hydrogen, Electric ,EV, Gas, energy monitors,