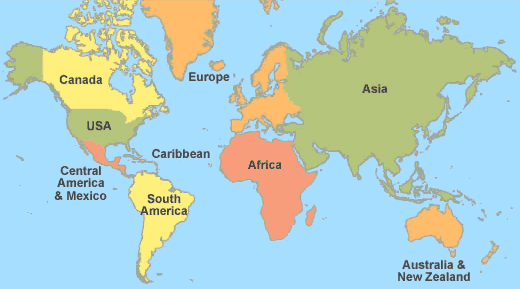 Energy News Monitor to 22/11/22 . OPEC daily basket price down at $84.18/bl, 21 Nov. 2022
UAE has reiterated that it has not been in any discussions with OPEC members to change the existing agreement, denying talks of a potential production hike
---
Osprey Charging has announced it will be displaying All In Charge by illustrator Ella Murray across its EV chargers to celebrate UK Disability History Month (this month) and International Day of People with Disabilities (3rd December) following a call for artwork submissions that demonstrated support for, and solidarity with the disabled community. Read More
---
UK Government confirmed in their Autumn Statement that their world-leading, ultra-low Benefit in Kind (BiK) tax rate for EVs will remain at 2% until April 2025 before rising by just 1% each financial year until 2028. This minor rate increase will enable thousands of basic taxpayers across the country to access a new electric car for the first time. Read More
---
Dana Incorporated announced it will participate in the Barclays Global Automotive and Mobility Tech Conference on Dec. 1, 2022. Beginning at 2 p.m. EST, Dana's Chairman and Chief Executive Officer James Kamsickas and Senior Vice President and Chief Financial Officer Timothy Kraus will provide a brief overview of the company and answer questions for approximately 35 minutes. Read More
---
Electric Highways Study
A Roadmap for Meeting Future EV Charging Demands
The transition to cleaner, more efficient electric vehicles (EVs) will accelerate this decade and beyond. We're looking ahead at how we can help our states build a charging network that's fast, reliable, and equipped to meet policy- and market-driven demand, from small passenger vehicles to heavy-duty fleets.
Our Electric Highways Study — coauthored in partnership with transportation analytics organizations CALSTART, RMI, Geotab, and Stable Auto — forecasts the future of fast-charging along highway corridors in Massachusetts and New York, providing a first-of-its-kind blueprint for powering the EV transition in the U.S. Northeast to 2045. Read More
---

National Grid has submitted its application for development consent to the Planning Inspectorate for the Yorkshire Green Energy Enablement Project. The Planning Inspectorate will now consider if the application should be accepted and taken forward to the next stage of the planning process*.
The Yorkshire Green Energy Enablement Project is a proposed upgrade and reinforcement of the high-voltage power network, which will allow more low-carbon energy to get to homes and businesses in Yorkshire and further afield. The reinforcement will help deliver the government's net zero targets to transition to a cleaner, more affordable, and more resilient energy system.
The project is located within Yorkshire, with the most northerly components located approximately 10 kilometres north-west of York city centre, and the most southerly components at the existing Monk Fryston substation, located to the east of the A1. The Project would involve both new infrastructure and works to existing transmission infrastructure.
National Grid has been engaging with local stakeholders on the project since 2020, which has included two rounds of public consultation and further localised targeted consultations. Feedback from local stakeholders, communities and wider consultees has helped shape the proposals, which have now been submitted to the Planning Inspectorate. Read More
---
Crude Oil Drilling In Northern Nigeria.All is set for the flagging off of the validation phase on Tuesday of first integrated oil development project in Northern Nigeria by President Muhammadu Buhari.The event will take place at the Kolmani OPLs 809 and 810 exploration sites in a border community between Bauchi and Gombe states. Read More
---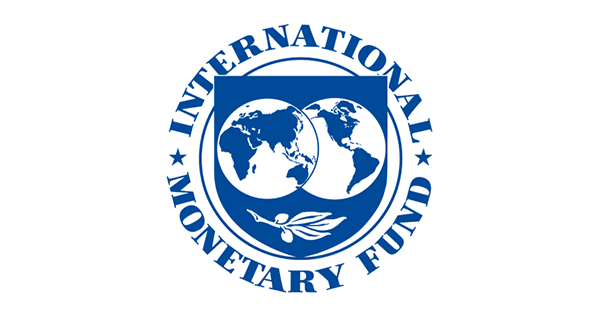 A staff team from the International Monetary Fund (IMF), led by Mr. Ali Al-Eyd, held discussions with the UAE authorities for the 2022 Article IV Consultation from November 2 – 17, 2022. At the conclusion of the mission, Mr. Al-Eyd issued the following statement:
"Economic growth has been robust this year, led by a strong rebound in tourism, construction, and activity related to the Dubai World Expo, as well as higher oil production in line with the OPEC+ production agreements. Overall, GDP growth is projected to reach above 6 percent in 2022, improving from 3.8 percent in 2021. Inflation has risen with global trends and is expected to average just over 5 percent this year. Fiscal and external surpluses have increased further, benefiting from the higher oil prices as well as the removal of the temporary COVID-crisis related fiscal support to businesses and households as the pandemic has gradually waned. Increased global uncertainty led to larger financial inflows, contributing to rapid real estate price growth in some segments.
"Looking ahead, the UAE economic outlook remains positive, supported by domestic activity. We expect non-hydrocarbon growth to be around 4 percent in 2023 and to accelerate over the medium-term with the implementation of ongoing reforms. Inflationary pressures are projected to moderate gradually, including from the impact of tightening financial conditions. Further development of domestic capital markets, including through the issuance of local currency debt by the federal government will also support growth. Read More
---

Chariot Limited announced it has formed a new joint venture through a 25% interest in a new South African electricity trading company, Etana Energy (Pty) Limited ("Etana") which has been granted an electricity trading licence by the National Energy Regulator of South Africa ("NERSA").
· South Africa is the largest electricity market on the continent but has regular power outages due to insufficient supply. To combat this energy crisis rapid market deregulation is currently taking place, which includes selectively issuing electricity trading licences and facilitating the build of energy projects of up to 100 MW generation capacity.
· Etana's objective is to deliver unique renewable energy mix solutions at competitive prices to help address the significant power requirements across South Africa with the licence opening up access to a range of high-volume off-takers including municipal, industrial and retail customers.
· This trading licence gives the right to buy and sell electricity on the national transmission grid and within some selected municipal areas.
· Electricity trading could bring an additional revenue stream into Chariot and could enable Chariot's future participation in large renewable projects in Southern Africa.
Etana is owned indirectly by Chariot (25%), the Neura Group ("Neura") (49%), H1 Holdings (21%) and Meadows Energy (5%) (all together, the "Partners"). The Partners have extensive relevant experience in the electricity market in South Africa. Chariot, H1 Holdings and Meadows Energy have a proven track record in developing and investing in large renewable projects in Africa, whilst Neura has developed a unique hardware and software based technology specifically designed for the trading in the South African environment. In addition to this Etana is the first empowered trading company in South Africa. Read More
---
Chariot Limited, the Africa focused transitional energy group, notes recent media reports on a workshop held recently between the Company and representatives of various ministries and institutions of the Government of Morocco regarding the roadmap for the development of the Anchois gas field, offshore Morocco. The workshop was held as a closed meeting. The information therefore contained in the media reports solely represents the views of the authors.
Chariot will keep the market updated as development plans continue to progress, but, as previously disclosed, the Company confirms the project remains on track and that all parties are working collaboratively to ensure the timely delivery of the Anchois development, a significant project for Morocco, for the benefit of all stakeholders. Read More
---
Tower Resources plc provided an update on its financing activity in respect of its Thali Production Sharing Contract (PSC), in the Rio Del Rey sedimentary basin offshore Cameroon.
Cameroon Financing: Tower is pleased to announce that its subsidiary, Tower Resources Cameroon S.A ("TRCSA"), has been notified by BGFI Bank Group ("BGFI"), the largest bank group in Central Africa, that the medium term loan of approximately US$7 million for which TRCSA and BGFI agreed a term sheet at the end of June 2022 (the "Loan"), has been approved by the credit committee of the Cameroon bank. Further approval is still required at the BGFI group level and discussions are now turning to the details of the structure and documentation, as well as a potential modest enlargement of the facility.
Whilst the Company aims to complete these discussions as quickly as possible, it cannot be certain of when final approval will be received, if it is successful.
As previously disclosed, the Loan should cover around 40% of the approximate US$18 million cost of the well, with a further amount of 25% already having been paid for by TRCSA. The balance of 35% of the cost of the well is also to be funded by TRCSA. This balance may be funded by further financing at the asset level, or with corporate funds.
The Company is continuing to discuss additional financing options at the asset level, including with BGFI. The Company's current plan is to complete the Loan financing documentation, if possible, before seeking to conclude any further bank discussions. Read More
---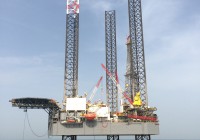 Shelf Drilling, Ltd. announced that it has secured a five-year contract for the Harvey H. Ward jack-up rig for operations in the Arabian Gulf. The contract value for the firm period, including mobilization revenue, is approximately USD 192 million. The contract also includes a two-year option, and the planned start-up of operations is late-March 2023. Prior to commencement, the Harvey H. Ward jack-up is scheduled to complete an upgrade and contract preparation project in the United Arab Emirates. Read More
---
Shelf Drilling, Ltd. announced that it has secured an extension on the Shelf Drilling Tenacious jack-up rig in direct
continuation of its current contract for drilling operations offshore Angola until November 2023. The
contract includes an additional one-year option. Read More
---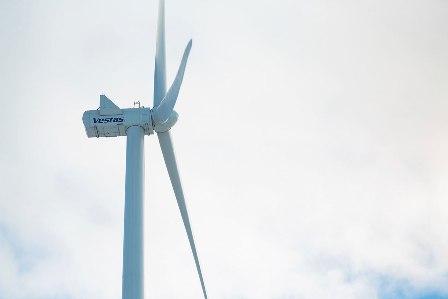 Vestas has received a 178 MW order to power an undisclosed wind project in the USA. The order consists of 23 V150-4.5 MW turbines, 14 V150-4.2 MW turbines in 4.3 MW operating mode, and four V136-3.45 turbines delivered in 3.6 operating mode. The order includes supply, delivery, and commissioning of the turbines, as well as a multi-year Active Output Management 5000 (AOM 5000) service agreement, designed to ensure optimised performance of the asset. Turbine delivery begins in the third quarter of 2023 with commissioning scheduled for the fourth quarter of 2023. The customer and project are undisclosed. Read More
---
Oil and Gas Blends
Units
Oil Price $
change
Crude Oil (WTI)
USD/bbl
$80.80
Up
Crude Oil (Brent)
USD/bbl
$88.67
Up
Bonny Light
USD/bbl
$82.53
Down
Saharan Blend
USD/bbl
$82.78
Down
Natural Gas
USD/MMBtu
$6.51
Up
OPEC basket 21/11/22
USD/bbl
$84.18
Down
At press time 22 November 2022
---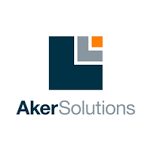 Aker Solutions Secures Continuity as Maintenance and Modifications Contractor on Johan Sverdrup
Aker Solutions continues to serve as supplier of maintenance and modification services (M&M) on the Johan Sverdrup-field. The extension of the call off is done in accordance with an existing frame agreement that lasts until February 2026. The contract value is considered as sizeable Read More
---
---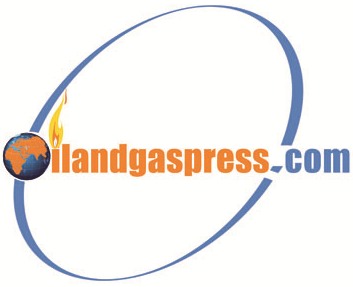 OilandGasPress Energy Newsbites and Analysis Roundup | Compiled by: OGP Staff, Segun Cole @oilandgaspress.
Disclaimer: News articles reported on OilAndGasPress are a reflection of what is published in the media. OilAndGasPress is not in a position to verify the accuracy of daily news articles. The materials provided are for informational and educational purposes only and are not intended to provide tax, legal, or investment advice.
Information posted is accurate at the time of posting, but may be superseded by subsequent press releases
Please email us your industry related news for publication info@OilAndGasPress.com
Follow us: @OilAndGasPress on Twitter |
Oil and gas press covers, Energy Monitor, Climate, Renewable, Wind, Biomass, Sustainability, Oil Price, LPG, Solar, Marine, Aviation, Fuel, Hydrogen, Electric ,EV, Gas, energy monitors,TotalEnergies, Shell, BP, Chevron