Energy News Monitor to 23/11/22 . OPEC daily basket price Up at $86.20/bl, 22 Nov. 2022
U.S. crude inventories may have grown by roughly 21 million barrels so far this year, according to API data
---
A joint venture battery factory developed by Gotion High-Tech and Vietnam VinGroup has been officially opened in Vietnam Ha Tinh Economic Development Zone and is expected to achieve an annual production capacity of 5GWh, scheduled to be in operation by the end of 2023.
The project is the first LFP battery factory in Vietnam and covers 14 hectares. Gotion High-tech has been continuously implementing its global strategy since the beginning of the year. Read More
---
Mitsubishi Heavy Industries, Ltd. (MHI) has delivered the first pump set of total 34 units consisting of five models for Units 1 and 2 at the Hinkley Point C nuclear power plant in the United Kingdom to Trillium Flow Technologies (Trillium).
The pump sets are important rotary components which will support operation of Hinkley Point C nuclear power plant with 3200 MWe (EPR: European Pressure Reactor) which is the UK's first new nuclear power plant in 25 years and which is constructed and will be operated by Nuclear New Build (NNB). NNB is a subsidiary created by EDF Energy to build and operate two new nuclear power stations in the UK.
The pump set which has been delivered to Trillium is one of most important components of a nuclear power plant, playing a central role in removing the heat from reactor containment and fuel pool in a serious accident situation, and high technology level is required to manufacture the pump set because design, examination and fabrication must be compliant with the requirement for class 3 equipment in RCC-M. Read More
---
Mitsubishi Heavy Industries, Ltd. (MHI) has reached an agreement with the Taiwanese state-owned firm Taiwan Power Company (TPC) to conduct a study on introducing ammonia co-firing at the Linkou Thermal Power Plant in Linkou District, New Taipei, Taiwan. A Memorandum of Understanding (MOU) was signed with officials from TPC and other companies on November 16. The aim is to reduce coal consumption in line with TPC's project to achieve its energy supply composition targets, in response to the global trend toward reducing CO2 emissions and a shift in Taiwan's energy policy.
The MOU signing ceremony held in Taiwan was attended by TPC President Yao-Ting Wang, with MHI represented by Senior Executive Fellow Toshiyuki Hashi, Head of Energy Transition & Power Headquarters of Energy Systems. The MOU was concluded between MHI, along with Mitsubishi Corporation and Mitsubishi Corporation Machinery, Inc., a subsidiary of Mitsubishi Corp. that provides an engineering, procurement, and construction (EPC) business, and TPC. The Linkou Power Plant is located approximately 20km west of central Taipei. It comprises three supercritical coal-fired boilers and steam turbines supplied by MHI, with total output capacity of 2,400 megawatts (MW). Read More
---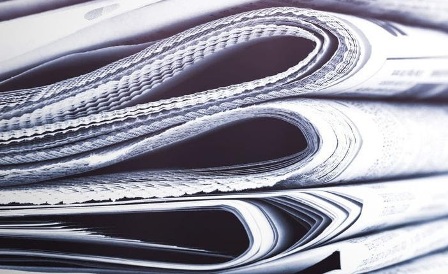 UK energy watchdog is under fire after it emerged the taxpayer has spent £9.2billion bailing out failed suppliers over the past 18 months. MPs have taken aim at Ofgem for the huge bill following the collapse of Bulb and 28 other firms. It has cost an astonishing £2.7billion – or £94 for every UK household – to transfer the customers of 28 collapsed companies to rival firms.But that sum pales in comparison to the £6.5billion required for Bulb alone. MPs now say the watchdog is not fit to govern the industry. They have accused it of being 'too slow to act' to ensure suppliers were financially resilient, even before the energy crisis hit, and have said the regulator's lack of action is 'disgraceful'. Read More
---
Fuel consumption has a lot to do with the car you buy, but whatever you drive there are things you can do to save fuel, save money and cut pollution.
Drivers of diesel vehicles face being clobbered with record pump prices if ministers hike fuel duty at the next Budget, the AA has warned.
Average pump prices could surge by 14p to an all-time high of more than £2 a litre in March – or £111 for a family car tank.But when VAT is included, a litre of diesel could surge by 14.06p to 202.18p, the analysis found. Filling the average 55-litre tank in a family car would cost £111.
Petrol would jump to 177.76p a litre, adding £185 to a family's annual fuel bill. Read More
---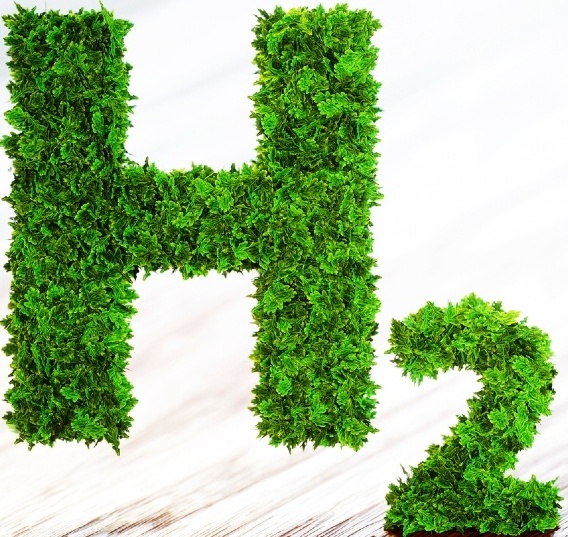 Green hydrogen could sustainably industrialise Africa and boost GDP by 6 to 12% in six key countries – new report
Analysis identifies commercial opportunity, job creation, top export markets, and investment needs for Egypt, Kenya, Mauritania, Morocco, Namibia, and South Africa.
With global demand for hydrogen projected to rise sevenfold by 2050, new analysis from the Africa Green Hydrogen Alliance – and analytical support from McKinsey – quantifies opportunity for the 6 current member countries of the Alliance (Egypt, Kenya, Mauritania, Morocco, Namibia, and South Africa).
By 2050, green hydrogen could increase the GDP of the six countries by $126bn, which is equivalent to 12% of these countries' current GDP. High potential in wind and solar energy means that these countries could produce green hydrogen and related products such as ammonia in a competitive fashion, both meeting domestic demand for hard to abate applications like heavy industry and off-road transport, in addition to growing market exports.
European Union, Japan, and South Korea identified as priority export markets – reflecting existing infrastructure and high level of demand from existing manufacturing centres not able to fulfil all their clean hydrogen needs.
Investment of $450-$900 billion needed between now and 2050.
The Africa Green Hydrogen Alliance, with support from the UN Climate Change High-Level Champions, the Green Hydrogen Organisation and the African Development Bank, calls for greater cooperation between governments and the private sector to unlock the investment needed. Read More
---
Italy has signed off on a €35 billion ($36 billion) budget law for next year which will raise a windfall tax on energy companies in order to expand aid to families and businesses hit by higher prices.The new budget, the first presented by Giorgia Meloni's right-wing administration, plans to increase the tax rate on additional profits made by selling energy to 35% from the current 25% until mid 2023, according to a government statement released early on Tuesday. In 2023, the tax will be calculated on additional net income declared by companies selling energy at higher prices, and not on sales as it is done at the moment.
The law approved by the cabinet now faces long parliamentary scrutiny and is set to change before final approval. Some of the budget measures will stir political tension within the governing alliance, composed of Meloni's Brothers of Italy, Forza Italia and the League. Read More
---
The Egypt COP27 Presidency launched four solution centered initiatives on the last day of COP27s' thematic day. The initiatives launched in relation to climate solutions, provide complimentary pathways to enhance global climate action and ensure that countries are able to fulfill their NDCs and meet the goals of the Paris Agreement.
Friends of Greening National Investment Plans in Africa and Developing Countries initiative: Lead by Egypt's Ministry of Planning and Economic Development and supported by the United Nations Development Programme (UNDP), the Initiative aims at shaping the process of planning and designing the economic policies in a manner that factors in the impact of climate change, quantifying the efforts made in mitigation and adaptation, while also identifying the gaps and support needed, and proposing a set of essential guidelines, criteria, and policy advice, to expedite the implementation of the UNFCCC, Paris Agreement and the NDCs.
Low Carbon Transport for Urban Sustainability (LOTUS) initiative: Responding to the urgent need and willingness to move away from the legacy 'mode-first' mindset, the transformative initiative aims to activate systemic change to improve and decarbonize the urban mobility landscape. Facilitated by SLOCAT and BCG and developed in collaboration with the UN Environment Programme the initiative will focus on improving access to low carbon and resilient urban mobility solutions and strengthening the foundational enablers of change as the first-order priorities. To set sustainable low-carbon mobility as a top priority, LOTUS allows existing efforts to be scaled and replicated across geographies. Read More
---
Sony and Honda are considering putting a PlayStation 5 in future electric vehicles in a bid to compete with Tesla.
The Japanese titans want to bring a premium entertainment experience to their electric vehicles as part of a new mobility venture, Sony Honda Mobility, which launched in September, reports the Financial Times.
Integrating a PS5 into cars is "technologically possible," Sony's head of robotics told the publication. He added that content, services, and entertainment could give the new venture an edge over Tesla in the EV wars. The first model from the new outfit is slated to arrive in 2025.
Sony Honda Mobility is reportedly tweaking its entire car-building process to put content first. The company views a vehicle as hardware "that will cater to the entertainment and network we would like to offer," Yasuhide Mizuno, chair of the joint venture, told the Financial Times. Read More
---
Russia is poised for a 5.6% slump in gross domestic product in 2023 after a 3.9% contraction this year, according to new forecasts published by the Paris-based OECD. In the euro area, Germany — the bloc's biggest economy — and Finland are seen shrinking the most, with 0.3% declines.European natural gas prices extended gains after Gazprom PJSC said it may curb shipments via the last remaining route to western Europe next week, just as temperatures are set to dip below seasonal norms and net withdrawals from storage sites are picking up. Read More
---
Shell will review £25bn of investments in British projects after the chancellor extended the windfall tax on energy companies, its UK chairman has told Sky News.
David Bunch said the oil giant would re-examine each of its projects on a "case-by-case basis" after Jeremy Hunt increased the levy on "excess" oil and gas profits from 25% to 35% in last week's autumn statement.
The measure takes the total tax paid on oil and gas profits to 75%, though fossil fuel companies are able to claim relief against investments. Read More
---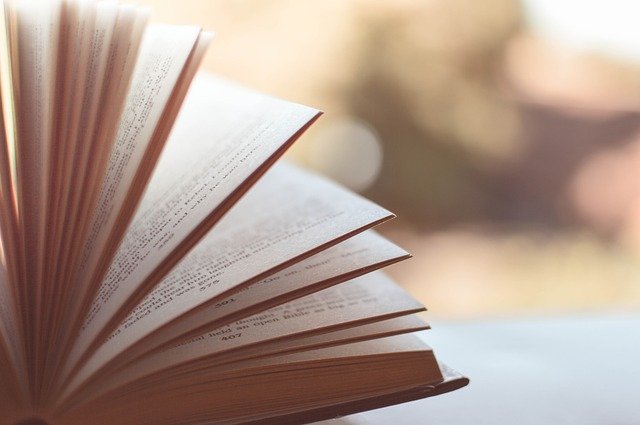 On Tuesday 22 November 2022, energy regulator Ofgem has published findings into the third of its series of 'deep dives' into how energy suppliers are helping customers this winter and beyond.
Ofgem is committed to driving service standards up for consumers, and, this latest review, which looks specifically at how suppliers treat 'Customers in a Vulnerable Situation' has considered information submitted by 17 of the biggest domestic energy suppliers, detailing how the companies are:
Identifying and recording customers in a vulnerable situation, and if they are adding them to the 'Priority Services Register', which offers additional support to customers in need
Making free gas safety checks available to eligible customers
Ensuring vulnerable customers on prepayment meters are identified and supported
Providing useful information appropriate to customer needs
Since Ofgem's initial assessment and ratings were formed, many suppliers have already responded positively based on the feedback from the review. Read More
---
The Le Mans plant sets an example
At the Renault Group plant in Le Mans, which specializes in chassis components for internal combustion, hybrid and electric vehicles, each day begins with a careful check of the energy consumption indicators. Nicolas Camboulives, the site's energy manager, coordinates and raises awareness at all levels, from the management committee to operator groups. Several actions have thus been deployed in the various departments and workshops of the plant: digital monitoring of consumption, innovative technologies for the maintenance of installations, optimized management of the manufacturing process.Other actions went beyond the boundaries of the site thanks to a challenge issued by the plant to local companies. Objective: meet the climate challenges of today and tomorrow. Read More
---
Oil and Gas Blends
Units
Oil Price $
change
Crude Oil (WTI)
USD/bbl
$81.60
Up
Crude Oil (Brent)
USD/bbl
$89.11
Up
Bonny Light
USD/bbl
$87.65
Up
Saharan Blend
USD/bbl
$88.25
Up
Natural Gas
USD/MMBtu
$7.28
Up
OPEC basket 22/11/22
USD/bbl
$86.20
Up
At press time 23 November 2022
---
Neptune Energy today announced a £100,000 donation to Sheltersuit UK to help rough sleepers this winter. The donation will fund around 1,500 Shelterbags, which provide protection from the elements, and support the salaries of two Sheltersuit employees who came to the UK as refugees.
It's the second year Neptune has provided financial support to Sheltersuit UK, which said it is facing unprecedented demand. Official figures have revealed a dramatic increase in the number of rough sleepers across the UK, including a 24%1 increase in London alone. Read More
---
U.S. Rig Count is up 3 from last week to 782. Canada Rig Count is up 1 from last week to 201
---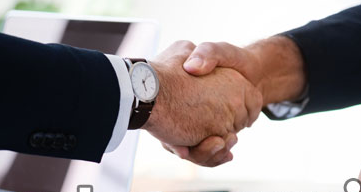 The nomination committee in Equinor ASA recommends that the company's corporate assembly elects Haakon Bruun-Hanssen as new member to Equinor ASA's board of directors. Board member Bjørn Tore Godal, who has been a member since 2010, wishes to step down from his position as board member and the nomination committee recommends Haakon Bruun-Hanssen as shareholder-elected member of the board of directors. Read More
---
An innovative floating solar farm in the Netherlands is soaking up the rays.
Proteus, developed by the Portuguese company Solaris Float, is a circular island of solar panels that bobs on top of water, generating renewable energy.
The prototype power source can be installed on lakes, reservoirs and in coastal areas, potentially solving many issues plaguing solar technology. Read More
---
---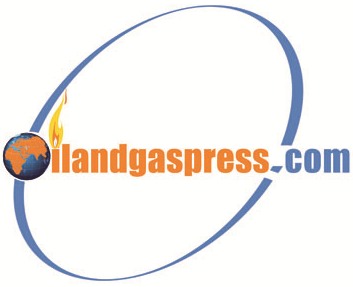 OilandGasPress Energy Newsbites and Analysis Roundup | Compiled by: OGP Staff, Segun Cole @oilandgaspress.
Disclaimer: News articles reported on OilAndGasPress are a reflection of what is published in the media. OilAndGasPress is not in a position to verify the accuracy of daily news articles. The materials provided are for informational and educational purposes only and are not intended to provide tax, legal, or investment advice.
Information posted is accurate at the time of posting, but may be superseded by subsequent press releases
Please email us your industry related news for publication info@OilAndGasPress.com
Follow us: @OilAndGasPress on Twitter |
Oil and gas press covers, Energy Monitor, Climate, Renewable, Wind, Biomass, Sustainability, Oil Price, LPG, Solar, Marine, Aviation, Fuel, Hydrogen, Electric ,EV, Gas, energy monitors,TotalEnergies, Shell, BP, Chevron