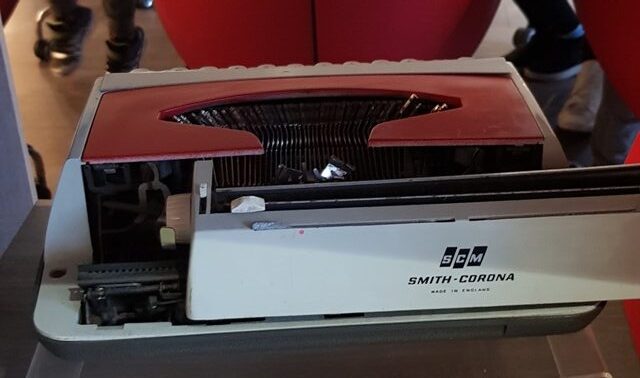 Energy News Press Release to 25 Mar. 2022. Crude oil futures settled lower in overnight trading March 24

West Texas Intermediate (WTI) for May delivery fell $2.59 to settle at $112.34 a barrel in New York
Brent for May settlement dropped $2.57 to $119.03 a barrel.
---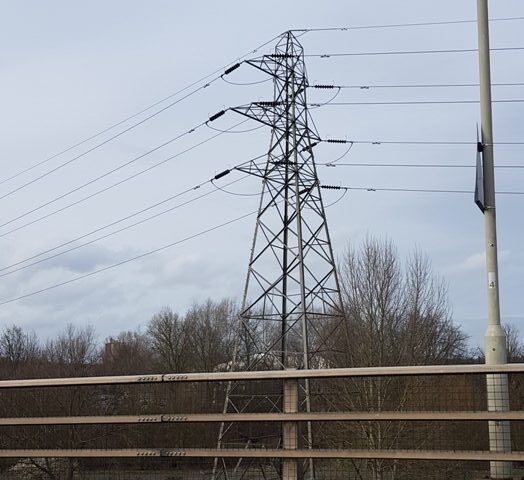 Just Energy Group Inc., a retail energy provider specializing in electricity and natural gas commodities and bringing energy efficient solutions, carbon offsets and renewable energy options to customers, announced today that the Ontario Superior Court of Justice has approved the extension of the stay period under the Companies' Creditors Arrangement Act (Canada) ("CCAA") to April 22, 2022 (the "Stay Extension"). The Stay Extension allows the Company to continue to operate in the ordinary course of business while pursuing a restructuring plan with its key stakeholders. Read More
---
Petrus Resources announced that it has filed today a rights offering circular and related notice of rights offering with the securities regulatory authorities in each of the provinces and territories of Canada in connection with an offering (the "Rights Offering") of rights ("Rights") to acquire common shares of Petrus for gross proceeds of approximately $20 million. Pursuant to the Rights Offering, each eligible registered holder of Common Shares as at the close of business on March 31, 2022 (the "Record Date") will receive one (1) Right for each Common Share held. 7.214653 Rights plus the sum of $1.35 will entitle the holder to subscribe for one (1) Common Share. The Rights issued under the Rights Offering will be evidenced by direct registration system advices (each, a "Rights DRS"), and will expire at 5:00 p.m. (Toronto time) on April 26, 2022 (the "Expiry Date"), after which time unexercised Rights will be void and of no value. The Rights Offering includes an additional subscription privilege under which eligible holders of Rights who fully exercise their Rights will be entitled to subscribe for additional available Common Shares. Read More
---
Falcon Oil & Gas Ltd. notes recent commentary regarding sanctions being imposed on Mr. Viktor Vekselberg.
Falcon is incorporated in British Columbia, Canada and its shares are traded publicly on the Toronto TSX Venture Stock Exchange and on the AIM market operated by the London Stock Exchange.
According to public disclosure of shareholdings, Lamesa Holding S.A. ("Lamesa") holds 16% of Falcon's issued share capital. Mr. Viktor Vekselberg is a beneficiary of the foundation which holds 100% of the shares of Lamesa. Neither Lamesa nor Mr. Viktor Vekselberg have any influence or control over the operations of Falcon and/or its subsidiaries and their businesses. Read More
---

Petrolympic Ltd. announced that the Company will begin a drilling campaign, with an initial minimum of approximately 1,000 meters, to test coinciding structural features with IP-Resistivity Axes and extensions of previously drilled auriferous mineralizations on its 100% controlled Belcourt Property in Abitibi, Quebec.
The property consists of 125 map-designated claims in four blocks (Belcourt North, South, Central and West blocks), all proximal to one another and covering a total of 5,479 hectares (54.79 square km, 13,539 acres) in the Barraute, Carpentier, Courville and Fiedmont townships in the Abitibi region. The Property is accessible year-round by Route 386 and a network of secondary roads and trails. Read More
---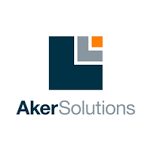 Aker Solutions has hired Kjerstin Kleyne Braaten as senior vice president of aquaculture, which is one of the growth areas for the company. Braaten has broad industry experience and will cooperate closely with potential customers and other partners to develop new solutions for the large projects which are expected to be sanctioned in the future.
For many years, Aker Solutions has been one of the world's leading suppliers of complete facilities for oil and gas production. The company is increasingly involved in the development and delivery of solutions for renewable energy, for example offshore wind. In recent years, delivery of aquaculture facilities for the ocean and open waters has been targeted as a strategic opportunity. In this sector the company can contribute with both its own established experience and simultaneously contribute to developing new solutions which are more sustainable, and which give better conditions for fish health and growth. More
---
KBR and ExxonMobil Catalysts and Licensing LLC will collaborate to bring significant advancements to propane dehydrogenation (PDH) technology. Under the collaboration, ExxonMobil's new proprietary catalyst technology will be combined with KBR's proprietary K-PRO? Propane Dehydrogenation (PDH) technology to convert propane into propylene. Enabled by the superior performance of ExxonMobil's new catalyst, the combined technology solution could offer financial savings compared to PDH technologies currently available.
"The collaboration with ExxonMobil is exciting not only for new K-PRO customers but also for existing K-PRO licensees who could have the potential to increase capacity and reduce operating expenses by upgrading to the new catalyst," said Doug Kelly, KBR President, Technology. "This joint technology offering, which is anticipated to feature substantially reduced energy consumption, adds to KBR's growing portfolio of sustainable solutions."
"KBR's K-PRO technology and our next generation catalyst are a great fit and our collaboration with KBR will significantly help to reduce time to commercialize our next generation catalyst for PDH," said James Ritchie, President of ExxonMobil Catalysts and Licensing LLC.
This cooperation brings together over 50 years of both ExxonMobil's innovative leadership in the development of specialty catalysts and KBR's leadership in technology development, plant design and construction. Read More
---
Africa Oil Corp. announced that its Annual General Meeting of Shareholders will be held on Wednesday, April 20, 2022 at 9:00 am (Pacific Time) at Suite 2000, 885 West Georgia Street Vancouver, BC, V6C 3E8.
Due to the COVID-19 pandemic, and to mitigate risks to the health and safety of our communities, the Company requests that shareholders not attend the meeting in-person. The Company encourages shareholders to instead vote their shares in advance of the meeting.
The purpose of the Meeting is as follows:
To receive the consolidated audited financial statements and accompanying management's discussion and analysis of the Company for the year ended December 31, 2021, together with the report of the auditors;
To appoint PricewaterhouseCoopers LLP as auditors of the Company to hold office until the next Annual General Meeting, at a remuneration to be fixed by the directors of the Company;
To consider and, if deemed advisable, to approve an advisory resolution to accept the Company's approach to executive compensation;
To consider and, if deemed fit, approve Proposed Amendments to the Company's LTIP; and
To elect directors to hold office for the ensuing year. Read More
---
Oil and Gas Blends
Units
Oil Price $
change
Crude Oil (WTI)
USD/bbl
$110.60
Down
Crude Oil (Brent)
USD/bbl
$117.30
Down
Bonny Light
USD/bbl
$119.90
Down
Saharan Blend
USD/bbl
$122.22
Down
Natural Gas
USD/MMBtu
$5.41
Up
OPEC basket 24/03/22
USD/bbl
$118.72
Up
At press time 25th March 2022
---
The U.S. Department of Energy (DOE) today announced the launch of a new award program to recognize solar industry communications campaigns that reach underrepresented audiences and have the potential to increase the diversity of solar adopters and the solar workforce. The American-Made Shine On Awards for Inclusive Solar Outreach (Shine On Awards) will support DOE efforts to expand the equitable adoption of solar energy, especially in underrepresented communities, and to increase the diversity of the solar workforce.
Transitioning to solar energy can help households across the country save money on their electricity bills, reduce their environmental impact, and improve resilience, if paired with storage. Millions of Americans have experienced the benefits of solar, but many households have been left out because of lack of funds or low credit scores, language barriers, or lack of awareness. Adoption of solar, including residential and community solar, can reduce energy burden for individuals, especially those in frontline and disadvantaged communities. Energy burden is a primary metric to measure energy insecurity. Read More
---
---
Russia's energy exports have so far been largely spared from a global wave of sanctions imposed on the country, but shrinking supplies of Russian fuel oil and secondary feedstocks – the world's largest exporter of residues used in refining, shipping and power generation – are wreaking havoc on the global market. Vortexa looks at the latest trends in Russian fuel oil exports and the likely scenarios that may follow.
Russian exports of residual fuel oil and secondary feedstocks, also known as dirty petroleum products (DPP), are already showing signs of declines a month since the invasion of Ukraine. However, the real impact on exports of the fuel is likely to become clearer in the coming weeks as (self-)sanction schemes by nations and global businesses begin to bite, with loadings no longer based on pre-war deals. Read More
---
Following the release on 9 March 2022 of the Company's full year results announcement for the year ended 31 December 2021 (the "Announcement"), the Company announces it has published its Annual Report and Accounts for this period (the "Annual Report and Accounts")
A copy of the Annual Report and Accounts is available to view on the Company's website: . The Company is also pleased to announce it has published its Sustainability Report and Climate Risk and Resilience Report. It is anticipated that the Company's 2022 Annual General Meeting will take place on Wednesday 25 May 2022 and the Notice of Meeting will be sent out in due course. Read More
---
India is pushing for ethanol-fueled cars to help slash the import bill while also reducing air pollution. But first, it has to overcome supply and cost challenges. Flex-fuel engines will be significantly different, CV Raman, chief technology officer and senior executive director of engineering at Maruti Suzuki India Ltd., told BloombergQuint. "We have to make powertrains (set of components that create power and deliver it to wheels) fully compliant to this. Ethanol has a corrosive nature, and acts as a solvent and hence parts need to be designed to make the engine reliable. " Read More
---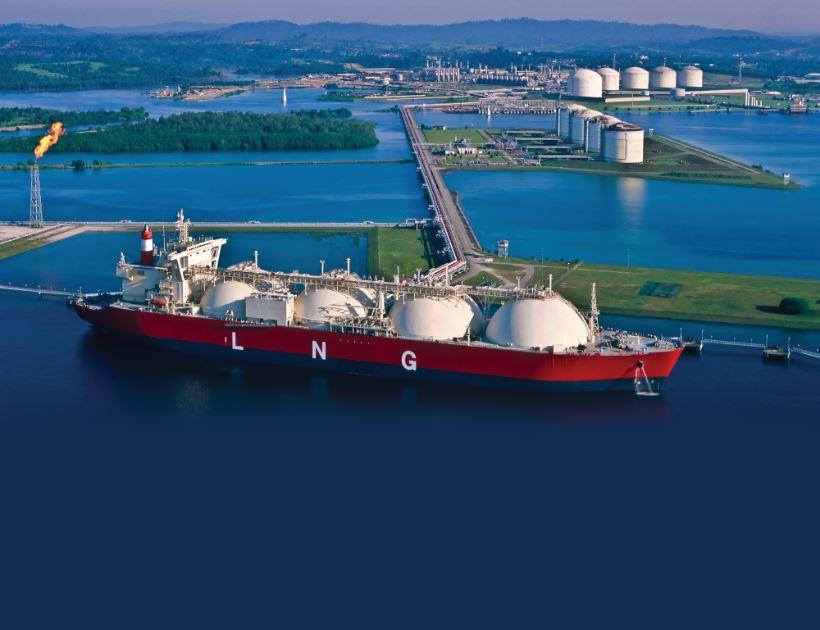 U.S. and the European Union announced an agreement to try and boost the supply of liquefied natural gas to European countries by the end of 2022 with at least 15 billion cubic meters. The aim is to work with international partners to help the continent wean itself off Russian fuel imports. Under the agreement, EU member states will work to ensure demand for 50 billion cubic meters of U.S. liquefied natural gas until at least 2030.
"We're coming together to reduce Europe's dependence on Russian energy," U.S. President Joe Biden said at a joint press conference with European Commission President Ursula von der Leyen, who added that 15 billion cubic meters this year "is a big step in that direction." Read More–>
---
SBM Offshore announced that it has entered into a shareholder agreement with its long standing business partners Mitsubishi Corporation (MC) and Nippon Yusen Kabushiki Kaisha (NYK). MC and NYK have acquired a respective 25% and 20% ownership interest in the special purpose companies related to the lease and operation of the FPSO Alexandre de Gusmão. SBM Offshore is operator and will remain the majority shareholder with 55% ownership interest. FPSO Alexandre de Gusmão is currently under construction. The FPSO will be deployed at the Mero field in the Santos Basin offshore Brazil, 160 kilometers offshore Rio de Janeiro, under a 22.5-year lease and operate contract with Petróleo Brasileiro S.A. (Petrobras). The Mero Unitized field is operated by Petrobras (38,6%) in partnership with Shell Brasil (19,3%), TotalEnergies (19,3%), CNPC (9,65%), CNOOC Limited (9,65%), and Pré-sal Petróleo S.A. – PPSA (3,5%) as the Federal Union representative in non-contracted area First oil is expected in 2025. Read More
---
Baker Hughes has announced it is acquiring Altus Intervention, a leading international provider of well intervention services and down-hole oil & gas technology with 40 years of industry experience. The acquisition complements Baker Hughes' existing portfolio of oilfield technologies and integrated solutions by enhancing the company's life-of-well capabilities as operators look to improve efficiencies from mature fields.
Altus Intervention specializes in fully integrated well intervention solutions, including proprietary technology, with commitment to innovation, skills, and collaboration. Headquartered in Norway and operating in 11 countries, the company's well intervention services and digital technologies provide more efficient solutions compared to other technologies. Read More
---
Region
Period
Rig Count
Change from Prior
U.S.A
18th March 2022
663
+0
Canada
18th March 2022
176
-30
International
February 2022
813
—
Baker Hughes
---
---
Not all Africa's oil-producing countries are poised to benefit from elevated oil prices due to their inability to meet their production targets and the strain put by soaring food prices on their budgets, according to a leading global research institution.
"These countries will ride the tailwinds of higher export prices, but not all will benefit from larger export volumes, given their inability to reach their assigned Opec+ targets," Oxford Economics said in a briefing on Thursday.
The report focuses on the continent's seven oil-exporting countries: Algeria, Angola, Gabon, Libya, the Republic of the Congo, Equatorial Guinea and Nigeria. Charts in the briefing show that all of these countries except Algeria and Gabon were already incapable of meeting their production quotas in February. Read More
---
ADNOC Distribution, the UAE's largest fuel and convenience retailer, delivered a confident, positive outlook for shareholders at its Annual General Assembly Meeting. Shareholders approved a consistent and fully maintained second and final dividend payment of AED 1.285 billion (10.285 fils per share) for the year ended 31 December 2021.
This dividend payment comes on top of an interim AED 1.285 billion (10.285 fils per share) dividend payment for the first half of 2021, which was paid in October 2021, resulting in a full-year dividend of AED 2.57 billion (20.57 fils per share). This is not only consistent with ADNOC Distribution's approved dividend policy but a clear indicator of the company's ability to provide and maintain strong value for shareholders. Read More
---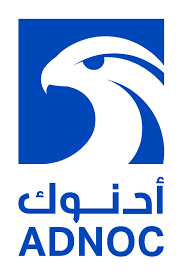 ADNOC Distribution is launching a new Voyager Green Series range of lubricant products for both petrol and diesel engines, made from 100% plant-based base oil. The new products are part of ADNOC Distribution's overall strategy to continue expanding its sustainable and environmentally-friendly product range.
Voyager PX Green is developed specifically for petrol engines and Voyager DX Green for diesel engines. The high-quality blending technology is the first approach in the region to be made entirely from plant-based base oils, showcasing the company's commitment to offering customers more environmentally friendly product options. Read More
---
Oman will "exploit" its high revenues from oil to pay the country's public debt, Sultan Haitham bin Tariq Al Moazam, the Gulf state's ruler said. The country's oil revenues will also be spent on development projects implemented by the government, the ruler said in a meeting with sheikhs on Wednesday, Oman News Agency reported. The price of Oman oil for delivery next May reached (112) US dollars and (29) cents. Today, the price of Oman oil witnessed a decrease of 3 US dollars and 41 cents compared to the price of yesterday, Thursday, which amounted to (115) US dollars and (70) cents.
It is worth noting that the monthly average price of Omani crude oil for delivery in March was $83 and 62 cents a barrel, an increase of $10 and 48 cents compared to the price for delivery in February. Read More
---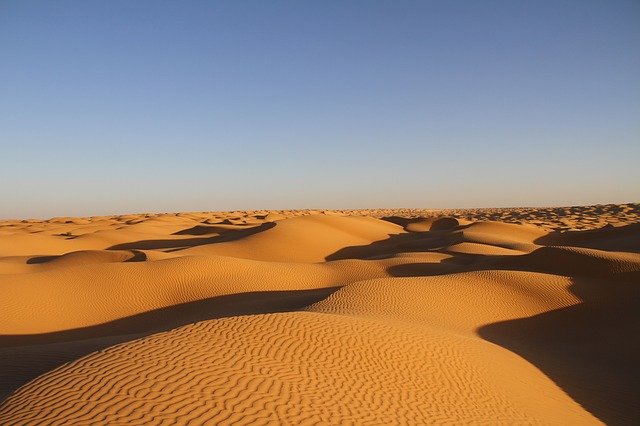 Tunisia is turning, like other countries, to invest in alternative and renewable energies, including the optimal use of solar energy in the residential and agricultural sector, given the large solar energy potential in Tunisia estimated at 1,800 kilowatt-hours / square metre. Nafeh Bakari, director of renewable energies at the National Agency for Energy Control, told the Oman News Agency Read More
---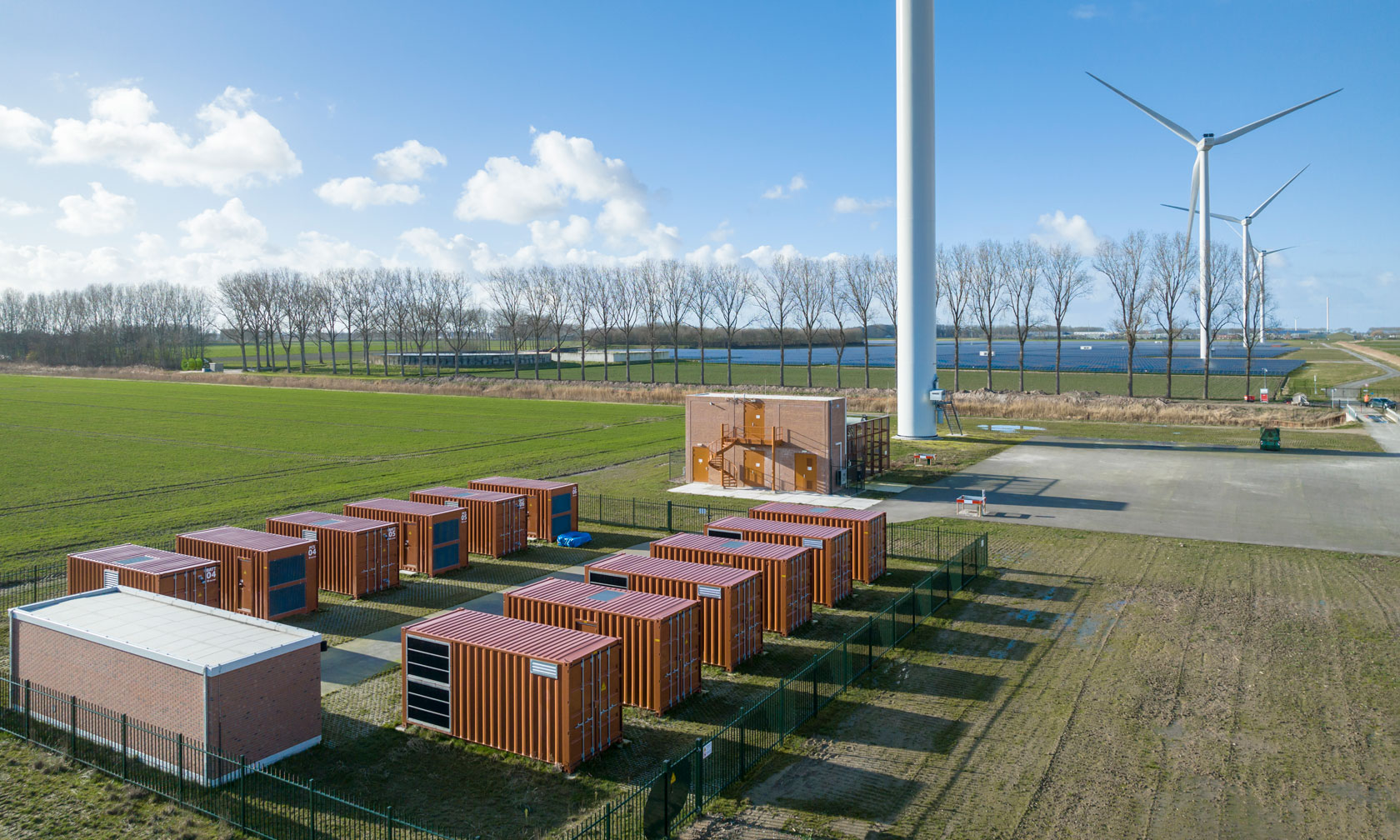 Energypark Haringvliet in Netherlands is inaugurated today. It is Vattenfall's first power plant that combines wind, solar and batteries. By combining these technologies, it will be able to produce energy at a lower cost, make a more efficient use of available grid capacity, with less impact on the environment. Therefore, Haringvliet will serve as a blueprint for future projects.
Located 20 kilometers south of Rotterdam, Haringvliet consists of six wind turbines, 115 000 solar panels and a large battery of 12 sea containers full of batteries. All three technologies jointly share the same grid connection. The energy park is expected to produce approximately 140 GWh of electricity annually, an amount equivalent to the consumption of 40 000 Dutch households. Read More
---

Capricorn announces that at the General Meeting held earlier today, the resolutions set out in the Notice of General Meeting put to the General Meeting were passed by the requisite majorities.
The resolutions put to the General Meeting were voted on by way of a poll and the results are set out in the table below. Each shareholder, present in person or by proxy, was entitled to one vote per share held. Read More
---
State Energy Data System (SEDS) estimates of consumption, prices, and expenditures for hydrocarbon gas liquids (HGLs) through data year 2020 are available at SEDS Updates. HGLs include natural gas liquids (ethane, propane, normal butane, isobutane, and natural gasoline) and refinery olefins (ethylene, propylene, butylene, and isobutylene produced at the refineries).
Data highlights for 2020 include:
U.S. HGL consumption equaled 4.0 quadrillion British thermal units (quads), a 2% increase from 2019. The top consuming states of total HGLs were Texas (2.3 quads) and Louisiana (0.7 quads).
U.S. HGL prices fell from $10.94 per million Btu (MMBtu) in 2019 to $9.17/MMBtu in 2020, a 16% decrease. Prices ranged from $6.23/MMBtu in Louisiana to $26.25/MMBtu in Massachusetts.
U.S. HGL expenditures decreased from $43 billion in 2019 to $36 billion in 2020, a 15% decrease. The industrial sector accounted for 65% of total HGL expenditures in 2020. Read More
---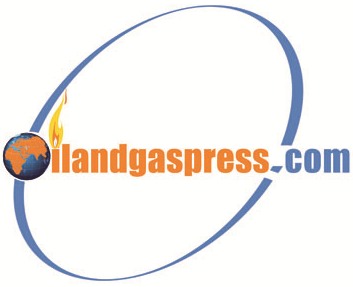 OilandGasPress Energy Newsbites and Analysis Roundup |Compiled by: OGP Staff, Segun Cole @oilandgaspress.
Disclaimer: News articles reported on OilAndGasPress are a reflection of what is published in the media. OilAndGasPress is not in a position to verify the accuracy of daily news articles. The materials provided are for informational and educational purposes only and are not intended to provide tax, legal, or investment advice.
Submit a Press Release