Energy News Press Release to 28 Mar. 2022. OPEC daily basket price stood at $115.99/bl, Fri. 25 Mar. 2022
ICE January Brent futures contract close at $81.09/b, while the NYMEX January light sweet crude contract stood at $76.87/b.
---
Lansdowne Oil & Gas plc (AIM: LOGP), the North Celtic Sea focused oil and gas company, is pleased to announce that it has raised £300,000 by way of a placing of 60,000,000 new ordinary shares of 0.1 pence each (the "Placing Shares") a at a placing price of 0.5 pence per Placing Share (the "Placing Price") (the "Placing"). Tavira Securities Limited ("TSL") acted as broker. The proceeds of the Placing will be used to meet the Company's expected share of Barryroe costs and to fund the Company's ongoing working capital requirements for the next 6 months, whist awaiting the outcome of the application for a Lease Undertaking for Barryroe. Read More
---
Hyvia accelerates its hydrogen ecosystem and inaugurates its plant in Flins, France.HYVIA is ready to start assembly and test of fuel cell modules based on Plug Power's advanced technology. The 30kW fuel cell will power Renault Master H2-TECH portfolio (Van, Chassis Cab and City Bus). By the end of 2022, the plant will also begin assembly of H2 refueling stations and the production of low carbon hydrogen with a first electrolyzer. Read More
Renault industrial activities in Russia are suspended
The Board of Directors of Renault Group met and approved the following items:
Renault Group activities in its manufacturing plant in Moscow are suspended as of today.
Regarding its stake in AVTOVAZ, Renault Group is assessing the available options, taking into account the current environment, while acting responsibly towards its 45,000 employees in Russia.
Renault Group reminds that it already implements the necessary measures to comply with international sanctions. Read More
---
Odfjell SE today published its annual report for 2021
Financial statements & Notes – Odfjell Group and Odfjell SE
The Board of Directors' report
Business reviews from Odfjell Tankers, Ship Management and Odfjell Terminals
ESG report. PDF of the annual report attached Read More
---

McDermott's storage business, CB&I, will design and build two 500,000-gallon double-wall liquid hydrogen spheres for Plug Power Inc.'s (NASDAQ: PLUG) new green hydrogen production facility in Genesee County, New York. The production facility, leveraging Plug Power's proton exchange membrane (PEM) electrolyzer technology, is expected to produce 45 metric tons of green liquid hydrogen per day—making it the largest green hydrogen facility in North America.
The turnkey engineering, procurement and construction contract for both spheres also includes insulation, testing and painting with field erection taking place at Plug Power's 30-acre site at the Western New York Science, Technology and Advanced Manufacturing Park, also known as WNY STAMP. "There are countless companies talking about liquid hydrogen storage, but CB&I leads the industry in the timely mechanical completion for projects of this scale and significance," said Cesar Canals, Senior Vice President, CB&I. "Plug Power is the single largest purchaser of liquid hydrogen in the world, and we are excited to be supporting them on this significant project." More
---

An International Monetary Fund (IMF) staff team, led by Mr. Niko Hobdari, visited South Sudan from March 14 to March 25, 2022. The mission held discussions with the authorities on the Staff-Monitored Program (SMP) and the 2022 Article IV Consultation. At the end of the visit, Mr. Hobdari issued the following statement:
"The economy of South Sudan has been hit hard by the global pandemic and three consecutive years of extensive floods. This year's flooding has caused large output losses in the oil and agricultural sectors and exacerbated the country's difficult humanitarian situation. As a result, a record share of the population is expected to experience acute food insecurity during the coming lean season. While the recent rise in global commodity prices from the war in Ukraine will increase South Sudan's revenues from oil exports, most of the population will experience the impact in the form of higher prices of everyday goods – especially food and fuel. Read More
---
Europe turns 10,000 tonnes of wheat – the equivalent of 15 million loaves of bread – every day into ethanol for use in cars. Removing wheat from European biofuels would offset more than 20% of the collapsed Ukrainian wheat supplies to the global market.
There are growing calls from Europe's biofuels lobby for Russian oil to be replaced with biofuels made from crops like wheat, corn, barley, sunflower, rapeseed and other vegetable oils. This is despite soaring food prices. Even if Europe were to double the amount of farmland it dedicates to biofuels – equivalent to at least 10% of the EU's farmland for crops – this would replace just 7% of the EU's imports of oil from Russia.
Governments should immediately halt the use of food crops for fuel. Read More
---
Oil and Gas Blends
Units
Oil Price $
change
Crude Oil (WTI)
USD/bbl
$107.70
Down
Crude Oil (Brent)
USD/bbl
$114.40
Down
Bonny Light
USD/bbl
$120.70
Up
Saharan Blend
USD/bbl
$122.93
Up
Natural Gas
USD/MMBtu
$5.52
Up
OPEC basket 25/03/22
USD/bbl
$115.99
Down
At press time 28th March 2022
---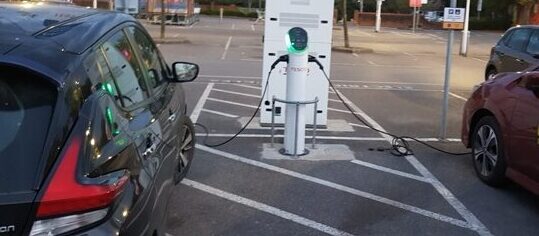 The UK's new electric vehicles strategy shows the government's readiness to step up the transition to electric mobility, but lacks the policy strings necessary. The government today released its Electric Vehicles Infrastructure Strategy which has been welcomed by Transport & Environment (T&E). But the new strategy lacks the detailed policies to ensure targets are met.
The funds already committed to developing rapid charges across the trunk road network (Project Rapid) are now being complemented by substantial new support (LEVI Fund) for local authorities to roll out chargers.
The proposed target of 300,000 chargers by 2030 – ten times the current numbers – strikes the right balance to ensure both a good coverage of chargers without creating a massive surplus of sites that are rarely used and require long term public subsidy, says T&E. The proposals to improve the reliability, accessibility and ease of use of the network are also to be welcomed. Read More
---
---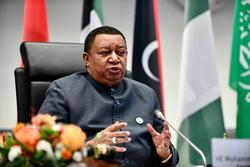 OPEC Secretary General, HE Mohammad Sanusi Barkindo, today participated in the Atlantic Council's Global Energy Forum (GEF) 2022 in Dubai, UAE. The sixth annual GEF is taking place from 28-29 March 2022 at the site of Expo 2020 in the OPEC Member Country. The Secretary General took part in a panel session titled 'Oil and gas in a net-zero world', which was moderated by Eithne Treanor.
During the session, the Secretary General highlighted the importance and timeliness of the Forum, given the historical times that the energy industry is currently witnessing.
On the future of energy, Barkindo stressed that the role of oil and gas is guaranteed for the foreseeable future. He noted that the energy transition should not be viewed as moving from one source of energy to another, highlighting that all forms of energy will be required in the future. Referencing OPEC's World Oil Outlook (WOO) 2021, the Secretary General said that oil and gas are expected to still account for over 50% of the future energy mix in 2045, noting the projected increase in global economic growth and world population.
The Secretary General addressed the topic of the energy trilemma, and stated that it was vital to keep in mind that "energy is a right, not a privilege." Read More
---

Sinopec, has paused discussions with Russia about a petrochemical investment and a deal to market Russian gas in China, Reuters sources suggested on Friday.
Reuters sources have suggested that the reason for the pause in talks is due to China's wariness over its own companies butting up against Western-levied Russian sanctions.
While the petrochemical deal wasn't named, Reuters sources said it was in the site selection process and was supposed to be similar in size to the $10 billion Amur gas chemical complex in Siberia. Amur is a joint venture between Sinopec and Russian Sibur.
The new investment in question—which was also a deal with Sibur—was estimated at $500 million for a gas chemical plant.
Sinopec reportedly paused the talks when it realized that one of Sibur's minority shareholders and board members, Gennady Timchenko, had been sanctioned by the EU and Britain due to his ties with Russian President Vladimir Putin. Timchenko was also on Novatek's board until Monday, when he resigned. Read More
---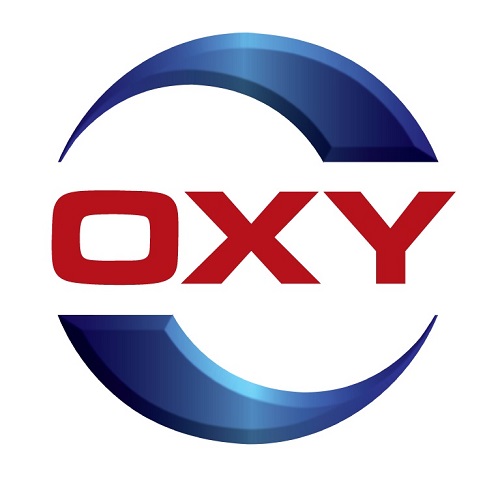 Occidental's (NYSE: OXY) Oxy Low Carbon Ventures (OLCV) subsidiary and Weyerhaeuser Company (NYSE: WY) today announced an agreement for the evaluation and potential development of a carbon capture and sequestration project in Livingston Parish, Louisiana. The lease agreement provides OLCV with exclusive rights to develop and operate a carbon sequestration hub on more than 30,000 acres of subsurface pore space controlled by Weyerhaeuser. OLCV will use the land to permanently sequester industrial carbon dioxide (CO2) in underground geologic formations not associated with oil and gas production, while Weyerhaeuser continues to manage the aboveground acreage as a working forest.
The lease agreement, with the potential to expand acreage, is a pivotal step in OLCV subsidiary 1PointFive's strategic vision to develop a series of carbon capture and sequestration hubs within the U.S.:
1PointFive plans to build, acquire and operate multiple sequestration hubs on the Gulf Coast and across the U.S., some of which are expected to be anchored by Direct Air Capture (DAC) facilities, to offer storage capacity to point-source emitters, such as manufacturing sites and power plants, with a capacity to sequester up to hundreds of millions of metric tons of anthropogenic CO2.
1PointFive aims to play a transformational role in combatting climate change through industrial decarbonization of the hard-to-abate industrial sector in the U.S. Read More
---
World's biggest Hummer H1, with stairs, a toilet with a sink and a guest space with a 360 view spread out over two stories. The first floor has stairs, a toilet and a sink and wooden flooring. The second features a majlis (a private place where house guests and friends are received and entertained) with a 360-degree view. It also contains the steering cabin.
The behemoth vehicle boasts a height of 21.6ft (6.6m), a length of 46ft (14m) and a width of 20ft (6m), and it is fully drivable. Dubbed the Hummer H1 X3, the incredible monster truck was commissioned by Sheikh Hamad Bin Hamdan Al Nahyan – also known as Rainbow Sheikh – a billionaire member of the Emirati royal family, and the equivalent of the mayor of Abu-Dhabi. Built on the frame of U.S Army LARC-LX steel-hulled amphibious cargo vehicle, it runs with four diesel engines – one for each wheel. Capable of a top speed of 32km/h, the museum says it is 'three times bigger than a normal Hummer H1 by scale and 27 times by volume.' Read More–>
---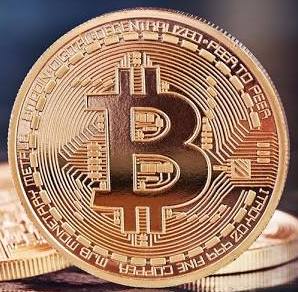 CME Group today launched options on Micro Bitcoin and Micro Ether futures, further expanding its suite of cryptocurrency derivatives offerings.
"The launch of these micro-sized options builds on the significant growth and liquidity we have seen in our Micro Bitcoin and Micro Ether futures," said Tim McCourt, CME Group Global Head of Equity and FX Products. "Sized at one-tenth of their respective underlying tokens in size, these contracts will offer a wide range of market participants – from institutions to sophisticated, active, individual traders – greater flexibility and precision to manage their exposure to the top two cryptocurrencies by market capitalization." Read More
---
Region
Period
Rig Count
U.S.A
25th March 2022
670
+7
Canada
25th March 2022
140
-36
International
February 2022
813
—
Baker Hughes
---
---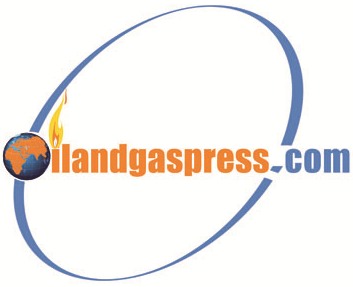 OilandGasPress Energy Newsbites and Analysis Roundup |Compiled by: OGP Staff, Segun Cole @oilandgaspress.
Disclaimer: News articles reported on OilAndGasPress are a reflection of what is published in the media. OilAndGasPress is not in a position to verify the accuracy of daily news articles. The materials provided are for informational and educational purposes only and are not intended to provide tax, legal, or investment advice.