Energy News Releases to 01/12/22 . OPEC daily basket price at $83.13/bl, 30 Nov. 2022
Woodside Energy CEO Meg O'Neill outlined the company's compelling investment proposition as a safe, reliable, low cost and lower carbon supplier of energy to a world that needs it. "At this critical moment in time, with the world now feeling the impact of an energy security and affordability crisis, Woodside is producing and developing the products and services needed for both decarbonisation and to support growing populations and economies," Ms O'Neill said at an investor briefing.
"Woodside is delivering on the strategy that drove the merger in June with BHP Petroleum, based on leveraging our portfolio of high quality assets, our disciplined approach to capital management and our ability to thrive through the energy transition.


"The company is well positioned as a high margin, high yield and gas weighted business that is generating strong returns today and will continue to do so as we realise our pipeline of development opportunities for 2027 onwards.
"Our expanded portfolio of long-life assets in Australia, the US, Senegal and the Caribbean offers the scale, diversification and resilience to deliver enduring value to shareholders. "We are successfully executing world-class growth projects at Sangomar in Senegal and Scarborough/Pluto Train 2 in Australia, which are on target for first production in 2023 and 2026
respectively. The Mad Dog Phase 2 development in the Gulf of Mexico is also expected online in 2023.
"At Trion in Mexico, which contains around 500 million Read More
---
The Climate Pledge Friendly program on Amazon now includes antimicrobial products like disinfectants and sanitizers certified by the U.S. Environmental Protection Agency's (EPA) Design for the Environment (DfE) program. DfE joins EPA's Safer Choice and 46 other sustainability certifications in Climate Pledge Friendly, which helps customers shop for over 300,000 more sustainable products in the company's online store.
"We're thrilled that Amazon is making it easier to identify antimicrobials that meet our program's stringent criteria for people and the planet in this initiative," said EPA Office of Chemical Safety and Pollution Prevention Deputy Assistant Administrator for Pollution Prevention Jennie Romer. "Increasing awareness of EPA's Design for the Environment program through Climate Pledge Friendly will help consumers make environmentally and health-conscious buying decisions. This also encourages companies to seek Design for the Environment certification for their products, reducing pollution at its source and benefiting workers, families and the environment."
DfE products meet criteria that evaluate human health and environmental effects, product performance, packaging and ingredients. The requirements are intended to:
Minimize possible risks to human health by excluding ingredients that might have the potential to negatively impact young children, cause cancer, or have other negative effects;
Further protect fish and other aquatic life;
Minimize pollution of air or waterways and prevent harmful chemicals from being added to the land; and
Ensure products have no unresolved compliance, enforcement or efficacy issues. Read More
---
At the 2022 White House Tribal Nations Summit, U.S. Environmental Protection Agency (EPA) Administrator Michael S. Regan announced a proposal to revise the federal water quality standards regulations to better protect Tribal rights under the Clean Water Act (CWA). With this action, EPA is working to ensure that state and federal water quality standards will protect tribal rights such as the right to fish or gather aquatic plants—that are reserved through treaties, statutes, executive orders, or other sources of federal law.
"We know that our shared goal of protecting water resources for Tribes is strongest – and most effective – when it's informed by the lived experiences of those impacted by pollution," said EPA Administrator Michael S. Regan. "By explicitly recognizing Tribal reserved rights in water quality standards, this proposal will help EPA ensure Tribal aquatic resources are abundant and safe to consume and reaffirms the Biden-Harris Administration's commitment to our Nation-to-Nation partnership."
This proposal, once final, would create a regulatory framework that would be applied on a case-specific basis to help ensure that water quality standards protect resources reserved to tribes, such as fish and wild rice. Additionally, the proposed regulatory framework would provide transparency and predictability for tribes, states, regulated parties, and the public. Read More
---
Africa Oil Corp. reports the following share capital and voting rights update in accordance with the Swedish
Financial Instruments Trading Act. As a result of the share cancellations, the exercise of stock options under the Company's Stock Option Plan, and the settlement of share units issued under the Company's Long-Term Incentive Plan, Africa Oil
now has 462,738,680 common shares issued and outstanding with voting rights as at November 30, 2022. Read More
---

Nigeria is reportedly about to prosecute everyone on board with piracy charges, under the Suppression of Piracy and Other Maritime Offences Act 2019 (SPOMO).
Marshall Islands-flagged "Heroic Idun" – owned by Ray Car Carriers, operated by Norwegian manager OSM Ship Management and sub-chartered to oil major BP – had been due to load cargo from Nigeria's Akpo Terminal on August 8. The routine loading trip took an unexpected turn when the tanker was approached by an unidentified vessel carrying armed men. The vessel later turned out to be the Nigerian Navy's "NNS Gongola", but the crew mistook it for a pirate boat and escaped in international waters while broadcasting a "piracy attack call" to the International Maritime Bureau (IMB). The Norwegian ship management company OSM is defending the crew's action, maintaining that they had just followed the "best management practice" guidelines in case of suspected piracy attacks. The tanker managed to exit the Nigerian Exclusive Economic Zone, but was eventually chased down and arrested by the neighbouring Equatorian Guinean authorities at the request of the Nigerian Navy.The Heroic Idun was held at gunpoint at the Luba Anchorage in Bioko Island, Equatorial Guinea, while the country conducted its own investigations, allegedly pressured and assisted by Nigeria. The authorities are accusing the crew of not displaying the Equatorial Guinean flag, navigating "without any form of authorisation or clearance" with the aim of carrying out oil theft and calling out an unjustified piracy alarm. The 26-men crew, made up mainly of Indian nationals but reportedly including also Polish, Sri Lankan and Philippine citizens, was detained for nearly three months by Equatorial Guinean authorities without being provided with any consular assistance. Some of them have meanwhile been hospitalised after contracting malaria and typhoid. Read More
---
TotalEnergies implements its energy transition strategy in Kazakhstan with, on the one hand, the sale of its affiliate Total E&P Dunga GmbH and, on the other the giant Mirny wind farm project that received the support of the French and Kazakh authorities on the occasion of the visit in France of the President of Kazakhstan, Kassym Jomart Tokayev.
On November 28, 2022, TotalEnergies signed an agreement for the sale of its affiliate Total E&P Dunga GmbH to the Kazakh company, Oriental Sunrise Corp Ltd, for an amount of $330 million. Total E&P Dunga GmbH holds a 60% operating interest in the onshore Dunga oil field in Kazakhstan, representing a net production of approximately 7,400 barrels of oil equivalent per day in 2022. The transaction is subject to the approval of the authorities of Kazakhstan and the waiver of the partners' preemption rights.
TotalEnergies also strengthens its presence in renewable energy in the country. In addition to its two solar power plants in operation (with a capacity of 128 MW), Total Eren has signed an agreement with its partners Samruk-Kazyna and KazMunayGas to develop the Mirny project, the largest wind energy project ever initiated in Kazakhstan. This project is part of the intergovernmental agreement on the implementation of cooperation in the field of combating global warming, signed yesterday by France and Kazakhstan. The 200 wind turbines, totaling 1GW of installed capacity, will be combined with a 600 MWh battery storage system. The project will supply more than 1 million people in Kazakhstan with low-carbon electricity. Read More
---
Anellotech Offers Drum-Quantity Samples of Recycled BTX Made from Mixed Waste Plastics via Plas-TCat® Process Anellotech announced that it is offering drum-quantity product samples of aromatics produced from recycled mixed waste plastics. The recycled benzene, toluene and xylenes (BTX) will be available to current and potential commercial partners.The samples are made at Anellotech's TCat-8® facility — a fully automated, 30-meter-tall pilot plant located inside Trecora's Silsbee, Texas facility— during ongoing studies demonstrating Anellotech's Plas-TCat® catalytic pyrolysis technology. TCat-8 can operate 24/7 and converts a representative mixed waste plastics feedstock — including all major plastic types, with the exception of PVC, into BTX, light olefins and paraffins."
Anellotech can offer BTX samples made directly from mixed waste plastics to potential commercial partners to encourage engagement with our program" says David Sudolsky, President and CEO of Anellotech. "Unlike thermal pyrolysis, Plas-TCat makes BTX and other chemicals in one reactor, providing true 100-percent recycled BTX (not mass balance approach) for studies today and eventual future commercial use." Based on a proprietary catalyst and fluid bed reactor-regenerator system, Plas-TCat provides a new, direct route to light olefins and aromatics from plastic waste streams — such as polyolefins, polyamides (nylon), polyethylene terephthalate (PET), polycarbonate and polystyrene — without the need for steam cracker furnaces. The resulting output of benzene, toluene and xylenes, as well as ethylene, propylene and butylene (light olefins), are suitable after separation for plastics manufacturers to produce a wide range of virgin plastics. Read More
---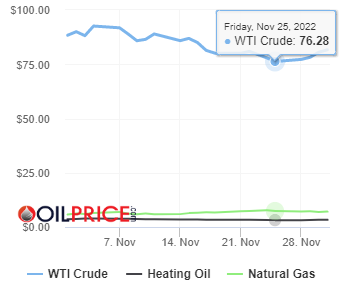 Oil and Gas Blends
Units
Oil Price $
change
Crude Oil (WTI)
USD/bbl
$81.54
Up
Crude Oil (Brent)
USD/bbl
$87.97
Up
Bonny Light
USD/bbl
$85.79
Up
Saharan Blend
USD/bbl
$84.77
Up
Natural Gas
USD/MMBtu
$7.04
Down
OPEC basket 30/11/22
USD/bbl
$83.13
Down
At press time 01 December 2022
---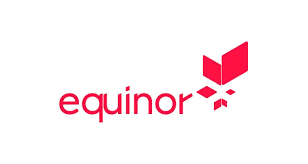 On 30 November 2022 the corporate assembly of Equinor ASA elected Haakon Bruun-Hanssen as new member to Equinor ASA's board of directors.
Haakon Bruun-Hanssen is elected as a new shareholder-elected member of the board of directors, replacing Bjørn Tore Godal.
Bruun-Hanssen held the position as Chief of Norwegian Defence Forces from 2013-2020, previously having held the position as Chief Norwegian Joint Operational Headquarters from 2011-2013 and Chief Royal Norwegian Navy from 2009-2011, Chief of staff Royal Norwegian Navy from 2007-2009 and Chief Naval Operations centre from 2003-2007. Prior to this Bruun-Hanssen has had an extensive career in the Norwegian Military.
Bruun-Hanssen has a broad education through the Norwegian Military; Petty Officer training school, Norwegian naval Academy Submarine Commanding officer course and Higher command course, Forsvarets Høyskole. He is also educated at Military Command and Staff college, Instituut Defensie Leergangen in The Netherlands and has participated in work sessions relating to board roles and tasks at Insead In-Board Nordic Academy.
The election enters into effect from 12 December 2022 and is effective until the ordinary election of shareholder-elected members to the board of directors in 2023. Read More
---
OVO is currently deploying funding, using the proposed ECO4 mechanism and established ECO supply chain, to target eligible residents with energy efficiency measures. Working with local authorities and housing associations to give people on lower incomes greener homes
Since 2020 OVO Energy Solutions has improved more than 2,700 homes' energy efficiency across the UK. We have installed air source heat pumps to nearly 400 homes, and in some cases helped to reduce energy bills by up to 50%.
Through 2021, as global gas prices started to rise, OVO Energy Solutions insulated over 1,500 homes. All of these were vulnerable or fuel poor households with approximately 50% being privately owned.
In June 2022, OVO Energy Solutions announced it was partnering with Cornwall Council to complete whole-house retrofit for 400 poorly insulated homes under the Sustainable Warmth programme. Read More
---
OVO Energy announced it has joined the National Grid Electricity System Operator's Demand Flexibility Scheme (NG DFS), launching a new trial which rewards customers for shifting their energy usage away from peak times.
Running from 8th December 2022 to 31 March 2023, the trial will see three types of notification**, two of which will be exclusive to OVO customers, issued to participants via email across various times, encouraging them to shift their non-essential electricity usage outside of peak periods. These exclusive notifications will alert participants of the days the grid is most likely to see demand, as well as time of day.
Customers can make a minimum of £1 for every kWh shifted below their personal target – the more electricity shifted, the greater the reward. Each month a credit bill will be shared with all notification rewards collated. An average home could earn around £50 in total, but it could be up to £100 depending on usage and participation in more events.
Initially, the scheme is open to 15,000 OVO customers, with this figure planned to increase after the first month. Customers will need to opt-in to receiving email notifications by 11.59pm on that same day in order to be eligible for the reward the following day, and opt-ins after this time will not count.
The trial is part of the national effort by energy providers to make the electricity grid more flexible and stable this winter, with the hope that it will reduce the chances of needing nationwide energy blackouts. Read More
---
Almost three quarters (72%) of Brits do not know which electrical appliances uses the most energy in their homes – with confusion meaning they could be missing out on small changes that could make bigger differences to energy bills.
A poll of 2,000 UK adults revealed only a quarter (28%) know that their oven is the biggest contributor to electricity bills. 1 in 7 (14%) believe broadband routers consume the most energy, despite them costing on average only £16.88 a year.
The research, conducted by EDF, found that people use the microwave for 11 minutes a day at a monthly cost of £1.50, but the oven, which costs over 30 times more to run, is typically on for over two hours a day – at a cost of £47.12 a month.
Only 1 in 5 (22%) are opting to use their washing machine on a 30-degree cycle, despite experts advising this could use around 40% less electricity over a year than washing at higher temperatures. Airing clothes rather than using the tumble dryer could save an average household £50.83 a year, yet only a third (36%) are doing it and only a third (31%) only put on dishwasher loads when the machine is full, despite the appliance costing on average £112 a year.
Even household chores are proving costly – with Brits spending on average over an hour a week ironing, three hours vacuuming, an hour using the tumble dryer and nearly five hours using the dishwasher – at an average cost of £238 a year.
Despite 60% of Brits admitting to being more aware of their energy consumption compared to this time last year and more than 70% having cut the use of certain appliances in a bid to scale back energy use, it appears many are not making the small changes that could make a bigger difference to bills. Over half (52%) of the nation have either bought, or considered buying, new gadgets or appliances in the last 12 months to help make their home more energy efficient. These include LED light bulbs (33%), more energy efficient fridges or freezers (31%), air fryers (30%) and slow cookers (25%).
However, 59% admit to finding energy efficiency advice confusing and only 12% have installed a smart meter in the past 12 months to help manage energy efficiency. Read More
---
INEOS has confirmed that it has been named in a European Commission decision regarding anti-competitive practices in the 'purchase' of styrene monomer on the merchant market prior to 2018. The practices were uncovered as a result of INEOS' internal compliance programme and were voluntarily disclosed to the European Commission. Based on the company's voluntary notification and its full cooperation, the European Commission granted INEOS immunity from its fines.
Certain INEOS employees were operating under the mistaken belief that activities that aimed to improve buyer power were acceptable and believed this would benefit the customer. This view changed when the European Commission announced its first investigation of purchasing practices within the chemical sector, related to the purchase of ethylene. The case highlighted a focus on supply chains which cooperate to reduce supply prices, whereas historically the focus of the European competition authorities had typically been on the sale of goods, so as to protect consumers from elevated pricing.
INEOS was not involved in the ethylene case, but after the investigation was announced, it reviewed purchasing processes across the entire group. As a result, it found similarities in purchasing practices within the styrene monomer industry and reported its findings to the Commission, which led to the current investigation.
INEOS is committed to fair and open competition. Its policies and procedures prohibit its employees from engaging in anti-competitive practices. Read More
---

If all the major green ammonia projects on our shortlist are completed on schedule, their combined production total will be more than half of today's global ammonia industry by the mid-2030s – eliminating nearly 1% of global carbon dioxide emissions.
Ammonia (NH3) is a critically important chemical, and it's produced at a huge rate – about 150 million tons per year. About 70% of that is used as agricultural fertilizer, but it's also used in pharmaceuticals and cleaning products. It's also being evaluated as a potential zero-emissions fuel for energy intensive applications where batteries won't cut the mustard, or as a relatively cheap and easy way to transport green hydrogen.According to the Ammonia Energy Association, the price of green ammonia is heavily dependent on the price of renewable energy; at or below US$50 per MWh, it becomes cheaper than making dirty ammonia using methane. Read More
---
Airbus is already well on track to design, build and demonstrate such a megawatt-class propulsion system, in under four years from now…Two years ago, Airbus unveiled several possible aircraft concepts – known collectively as "ZEROe" – which are helping to define the world's first zero-emission commercial airliner which could enter service by 2035. While these concepts explore various size categories, aerodynamic layouts and propulsion system architectures, they all have one thing in common: they are hydrogen-fuelled. Three of them have engines which use hydrogen combustion to drive their gas turbines – similar to the way that turbofans and turboprops burn kerosene today, but without the latter's CO2 and particulate emissions.
Meanwhile, a fourth ZEROe concept aircraft, representing a high-wing 100-seat regional airliner, features six eight-bladed propellers attached to engine pods – a configuration recently patented by Airbus. While outwardly resembling turboprop powerplants, these pods actually contain hydrogen fuel cells which produce electricity as the result of an electro-chemical reaction to power electric motors. It is in this context that Airbus has been conducting feasibility studies and laboratory tests to realise a fully working megawatt-class fuel-cell engine and demonstrator which could be tested in flight by the middle of this decade – around 2026.The A380 was the obvious choice as 'host' for the hydrogen fuel-cell engine demonstrator. "It has plenty of space internally – so there are no constraints in terms of accommodating everything we need, as well as the ability to test multiple configurations," says Mathias Andriamisaina, Head of ZEROe Demonstrators and Tests at Airbus. Read More
---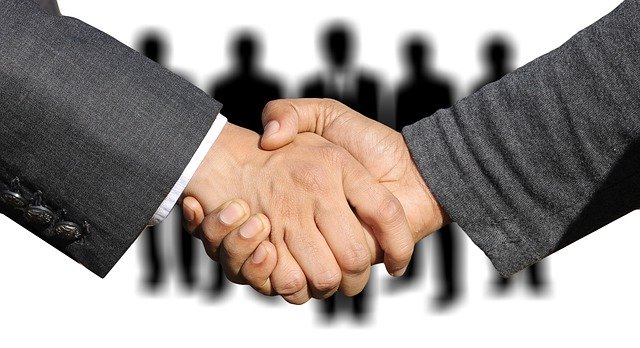 Airbus and ArianeGroup, a joint venture equally owned by Airbus and Safran, and a world leader in space propulsion technologies, will work together to build the first liquid hydrogen refuelling facility for ZEROe aircraft at Toulouse, Blagnac airport. The station will be operational in 2025.
ArianeGroup will design, produce and support the operations of the liquid hydrogen fuelling system necessary for Airbus' ZEROe demonstrator as it embarks on its ground and flight test campaign – due to start in the middle of this decade.
"Airbus' choice of us as partner is a vote of confidence, recognizing half a century of expertise in liquid hydrogen for Ariane rocket propulsion," said André-Hubert Roussel, CEO of ArianeGroup. "We are proud to be working with Airbus on these first steps towards liquid hydrogen-powered aircraft. Aviation and space are two pioneering industries. Uniting our expertise is our responsibility to tackle the challenges of tomorrow. ArianeGroup, with its unique skills and know-how in the storage, testing, and use of liquid hydrogen, enables new industrial sectors in Europe to accelerate their energy transition."
"Many of the technologies required for a zero-emission aircraft are already available in other industries, and liquid hydrogen handling is no exception," said Sabine Klauke, Chief Technical Officer, Airbus. "Preparing for the entry into service of a zero-emission aircraft in 2035 means that we need to mature all of the required technologies in parallel. By partnering with ArianeGroup, we will leverage well known hydrogen expertise and other relevant space technologies in the pursuit of this goal." Read More
---
————————————————————————————————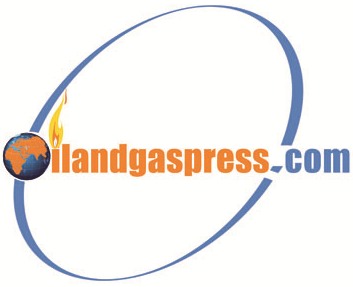 OilandGasPress Energy Newsbites and Analysis Roundup | Compiled by: OGP Staff, Segun Cole @oilandgaspress.
Disclaimer: News articles reported on OilAndGasPress are a reflection of what is published in the media. OilAndGasPress is not in a position to verify the accuracy of daily news articles. The materials provided are for informational and educational purposes only and are not intended to provide tax, legal, or investment advice.
Information posted is accurate at the time of posting, but may be superseded by subsequent press releases
Please email us your industry related news for publication info@OilAndGasPress.com
Follow us: @OilAndGasPress on Twitter |
Oil and gas press covers, Energy Monitor, Climate, Renewable, Wind, Biomass, Sustainability, Oil Price, LPG, Solar, Marine, Aviation, Fuel, Hydrogen, Electric ,EV, Gas, energy monitors,TotalEnergies, Shell, BP, Chevron