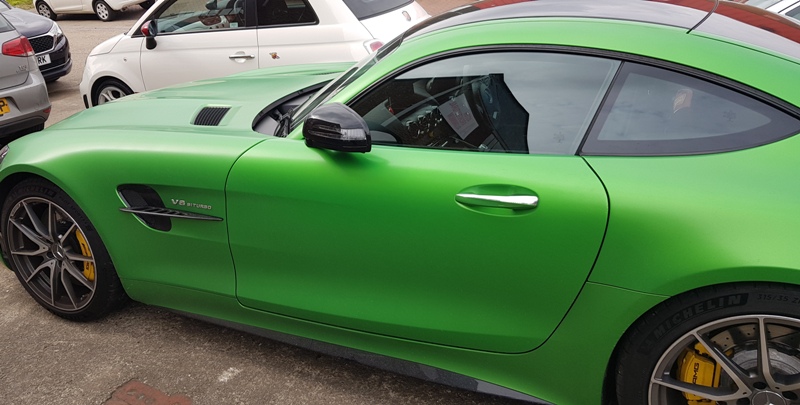 Energy News to 04 May 2022. OPEC daily basket price stood at $109.80/bl, 03 May 2022
WTI for June delivery rose 48 cents to settle at $105.17 a barrel in New York./ Brent for July settlement rose 44 cents to settle at $107.58 a barrel.

---
Anesco has begun construction of the 49.9 MW Sutton Bridge Solar Farm, EDF Renewables' first major solar project in the UK, which will be capable of generating renewable electricity for more than 9,800* households, and deliver significant benefits locally, including an annual community benefit fund of £20,000.
Following public consultation by both EDF Renewables and South Holland District Council, planning permission was granted in March 2021, and early-stage works have now begun on site, with generation of green electricity likely by late 2022.
Anesco's CEO, Mark Futyan said, "We are delighted to be supporting EDF Renewables with the construction of their first major solar project in the UK. The Sutton Bridge project will be Anesco's largest scale project to date, representing an important milestone for the company." Read More
---
BW Energy 2022 Annual General Meeting – Notice
Notice is hereby given that the 2022 Annual General Meeting of BW Energy Limited will be held at Washington Mall Phase 2, 4th Floor, Suite 400, 22 Church Street, HM 1189, Hamilton, HM EX, Bermuda, on 26 May 2022 at 09:00 a.m. (Bermuda time).
Please see the attached documents in relation to the Annual General Meeting:
Chairman's Letter , Notice of the 2022 AGM ,Form of Proxy, Recommendation from the Nomination Committee Read More
---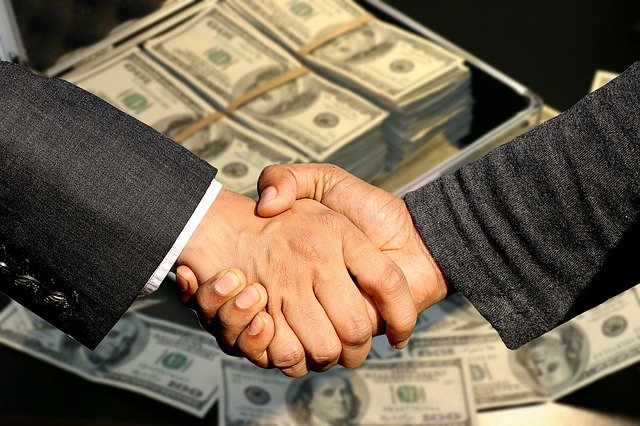 Penspen Celebrates a Successful Start to 2022, Reporting Over $25m Worth of New Contracts During First Quarter. Strong demand in the market for Penspen's energy engineering services and for its extensive experience are driving this strong sales performance. Increased investment in energy infrastructure as a result of higher energy prices, as well as growing investment in planning for the energy transition to achieve Net Zero by 2050, means that many operators and utilities are turning to Penspen to help them improve access to safe and sustainable energy for the communities that they serve. Read More
---
Calls for the end of all investments in new oil and gas production, protests demanding the immediate suspension of oil production, and denunciatory reports from environmental NGOs slamming banks for still financing fossil fuels have become fixtures of today's life in the West. But fossil fuels are going nowhere, at least in the observable future.
"The idea that we can turn off the taps and end fossil fuels tomorrow, it's obviously ridiculous and naive," the chief executive of Standard Chartered, Bill Winters, told CNBC in an interview this week. "Well, first of all, it's not going to happen and secondly, it would be very disruptive." The reason why this is not going to happen should be obvious and can be gleaned from a quick look at any oil price chart. The world's demand for oil is currently greater than the supply available; hence prices are high. What followed the loss of just one relatively tiny portion of global supply with the anti-Russian sanctions should suggest what would happen if all oil production were to stop. Yet the pressure on the oil industry remains and intensifies. Two years ago, the International Energy Agency said investment in new oil and gas exploration should be abolished by the end of 2020 because we wouldn't need more oil and gas going forward. And now, the Secretary-General of the United Nations is calling oil-producing countries "dangerous radicals" for increasing fossil fuel production. Read More
---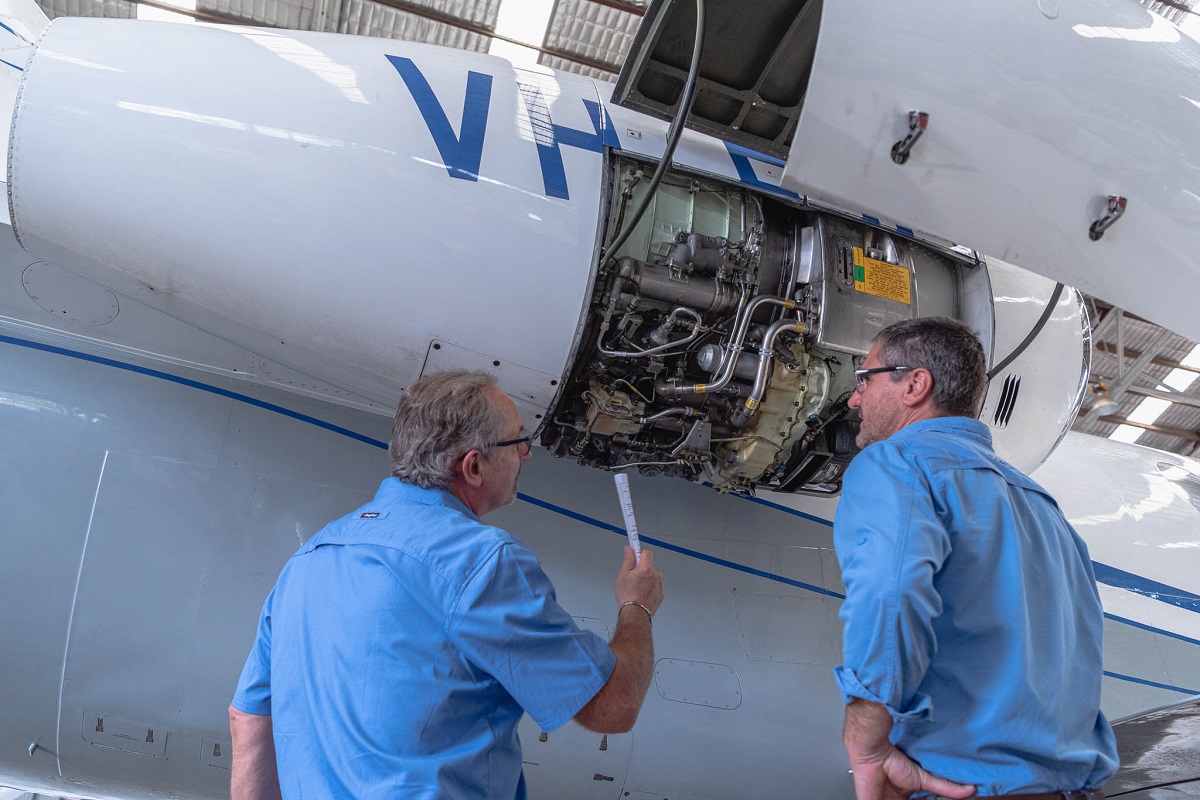 Following a three-month feasibility study, Aviation H2 has selected the use of liquid ammonia to turbofan combustion as the best route to carbon-free flight and will soon start modifying turbofan engines to test and prove the concept.
After launching a capital raise, the company says the results from their studies were very positive.
Their research shows that converting a Falcon 50 to Liquid Ammonia Turbofan Combustion is the most efficient and commercially viable avenue to building a hydrogen-powered plane.
The company's team of world-renowned engineers say they now have a clear pathway to having Australia's first hydrogen-fuelled aircraft in the skies by the middle of 2023.
"By implementing this power path, Aviation H2 can fly aircraft with hydrogen fuel using significantly less weight than alternative power paths while generating the same amount of power," says Aviation H2 Director, Dr Helmut Mayer. Read More
---
The Organisation of Petroleum Exporting Countries (OPEC) has said Nigeria crude oil output declined by 40,000 barrels per day (bpd) in April 2022.
This was contained in "Reuters survey of OPEC crude oil production (the month of April 2022)."
It noted that there was lower export in the period under review than March.
Nigerian output posted a 40,000 bpd decline, the survey found, with lower exports than in March.
It also noted that the increase in OPEC's oil output in April undershot the rise planned under a deal with allies, a Reuters survey found, as declines in Libya and Nigeria offset supply increases by Saudi Arabia and other top producers.
According to the survey: "OPEC pumped 28.58 million barrels per day (bpd) in April, the survey found, up 40,000 bpd from the previous month and short of the 254,000 bpd increase called for under the supply deal. More
---
Force majeure in Libya and under-production in Nigeria have led to a much lower increase in OPEC production for the month of April than was called for by the cartel's supply agreement.
According to a Reuters survey, OPEC produced 28.58 million barrels per day in April, meaning that OPEC's 10 members produced only 40,000 bpd more than in March.
The output deal called for a 254,000 bpd increase for OPEC countries, and a 400,000 bpd increase overall for OPEC+ production for April. This suggests a shortfall of some 214,000 bpd for OPEC members.
In March, OPEC alone increased its combined production by just 57,000 bpd, of which 54,000 bpd came from Saudi Arabia. The UAE also increased its production but the African members of the cartel saw their output decline during the month. From October 2021 through March 2022, OPEC output came in lower than the deal commitments, except for the month of February, the Reuters survey noted. Set to meet on Thursday this week, an OPEC delegate told Reuters that the current deal is likely to be maintained for June at an increase from 400,000 to 432,000 bpd that was discussed in March. Compliance with the deal is now at an estimated 164%, the survey found, up slightly from compliance of 151% the previous month. Even a modest increase to 432,000 bpd could be in question as the cartel weighs the demand outlook amid China's COVID lockdowns, which threaten downward pressure despite an energy shortage caused by Russia's war on Ukraine. More
---
Sol Systems, LLC, announced the acquisition of a 37-megawatt (MWdc) solar development project in Morgan County, Illinois from Lightrock Power. Sol Systems acquired the project through an RFP process executed on LevelTen Energy's Asset Marketplace and it is part of Sol Systems' growth strategy to scale its Impact + InfrastructureTM platform across the US.
"This acquisition builds on Sol Systems' significant utility-scale footprint in Illinois," said Patty Rollin, Senior Vice President, Development at Sol Systems. "We are eager to kick-off the construction phase of the Prairie Creek project which will bring local clean energy and community opportunity to the region."
Sol Systems will develop, own, and operate the project. Once complete, the project will produce enough solar energy annually to power over 5,000 homes and offset the equivalent of over 9,000 passenger vehicles' emissions for one year. As long-term owner and operator, Sol Systems will work to enable local employment opportunities and additional community benefits. Read More
---
Advanced Ionics, a leading provider of next-generation industrial electrolyzers that can produce hydrogen for less than $1/kg, today announced the closing of its initial financing of $4.2 million led by Clean Energy Ventures, a venture capital firm funding early-stage climate tech innovations, with participation from SWAN Impact Network. By requiring significantly less electricity than other electrolyzers, Advanced Ionics uses low-cost renewables or nuclear energy to produce green hydrogen for less than the current cost of fossil fuel-derived hydrogen. With the funding, Advanced Ionics will accelerate its product development roadmap and scale-up, and implement pilot projects with customers. Read More
---

CME Group Reports April 2022 Monthly Market Statistics
Highest-ever April ADV
Overall ADV increased 26% year-over-year
Record SOFR options ADV and OI
Equity Index ADV up 42%, led by growth in E-mini S&P 500 options
Energy ADV increased 5%
Natural Gas options ADV increased 94%
Natural Gas futures ADV increased 37%
E-mini Crude Oil futures ADV increased 28%
---
Oil and Gas Blends
Units
Oil Price $
change
Crude Oil (WTI)
USD/bbl
$105.30
Up
Crude Oil (Brent)
USD/bbl
$107.80
Up
Bonny Light
USD/bbl
$107.00
Down
Saharan Blend
USD/bbl
$108.55
Down
Natural Gas
USD/MMBtu
$7.94
Up
OPEC basket 27/04/22
USD/bbl
$109.80
Up
At press time 04 May 2022
---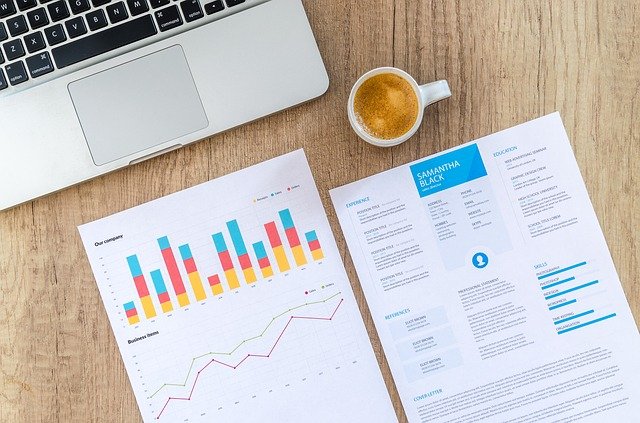 Saturn Oil & Gas Inc. reported its financial and operating results for the three and twelve months ended December 31, 2021.
"The fourth quarter of 2021 was an important milestone for Saturn as we initiated our first drilling program at our newly acquired Oxbow Asset," Commented Justin Kaufmann, Senior Vice President Exploration. "Our inaugural Oxbow drilling program was highlighted with the top performing well drilled in Saskatchewan in Q4 2021 of the 550+ wells drilled with over 500 hours of production data."
Fourth Quarter and 2021 Annual Highlights:
Achieved corporate record production with fourth quarter 2021 average of 7,279 boe/d, compared to 415 boe/d in the fourth quarter of 2020, an increase of 1,654%;
Generated adjusted funds flow(1) of $9.7 million and $27.3 million in the three and twelve months ended December 31, 2021 compared to $1.2 million and $3.5 million in the comparable 2020 periods primarily due to contributions from the operations of the Oxbow Asset;
Achieved operating netbacks(1) for the three and twelve months ended December 31, 2021 of $35.66 per boe and $36.38 per boe;
invested $3.6 million development capital in the fourth quarter, drilling four 100% working interest Frobisher wells;
Generated fourth quarter free adjusted funds flow(1) of $5.7 million, excluding property acquisition expenditures of $2.8 million relating to the Oxbow Asset; and
Exited the fourth quarter with $71.1 million net debt(1), realizing an annualized net debt to H2 2021 adjusted funds flow of 1.5x(1). Read More
---
Key information relating to cash dividend to be paid by Odfjell SE
Based on the Company's 2021 results, the Board of Directors recommends a dividend a dividend of NOK 1.00 per share. The dividend is subject to shareholders approval and will be voted on at the Company's Annual General Meeting, scheduled for 5 May 2022 in Bergen, Norway.
Dividend amount: 1.00 per share
Declared currency: NOK
Last day including right: 05.05.2022
Ex-date: 06.05.2022
Record date: 09.05.2022
Payment date: 16.05.2022
Date of approval: 05.05.2022 Read More
---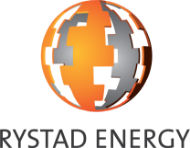 Despite the severe oil production cuts expected in Russia this year, tax revenue will increase significantly to more than $180 billion due to the spike in oil prices, Rystad Energy research shows. This is 45% and 181% higher than in 2021 and 2020, respectively. Russia's progressive tax system means that taxes increase in line with higher oil price ranges. With the oil and gas sector remaining the keystone of the country's economy and with Western sanctions over the invasion of Ukraine starting to mount up, Russia is looking east for export opportunities.
Russian oil volumes are estimated to drop by 2 million barrels per day (bpd) by 2030 compared to 2021, while gas production will grow marginally, but will still be lower than pre-conflict estimates. Extremely high gas prices in Europe as well as liquefied natural gas (LNG) prices in Asia will generate around $80 billion of tax flows in Russia in 2022. Russia's recent move to block gas sales to Bulgaria and Poland will not have a significant impact on revenues.
After Russia invaded Ukraine in late February, European buyers started to shun Russian crude amid sanction-related fears. The first issues with oil exports were expected in March, but this was only the case for the first three weeks of the month. Loadings began to recover on 24 March, supported by more orders from China and India. Russian crude exports were still resilient in April. Tensions between Europe and Russia are, however, increasing and may result in crude embargoes. Read More
---
Public exploration and production (E&P) companies are on track to shatter previous record profits this year as high oil and gas prices and surging demand drive financial success. Rystad Energy research shows that total free cash flow (FCF)*, a company's cash from operations after accounting for outflows and asset maintenance, will balloon to $834 billion, a 70% increase from the $493 billion profits in 2021. Total FCF from public E&Ps fell to around $126 billion in 2020 as a result of the Covid-19 pandemic and the ensuing oil price collapse, halving the prior year's total. As the global economy rebounded and fuel demand increased, last year's FCF levels surged to nearly $500 billion, the highest profits ever for the upstream industry. "The current financial health of public upstream operators is at an all-time high. Still, the good times are set to get even better this year, thanks to a perfect storm of factors pushing profits and cash flow to another record high in 2022," says Espen Erlingsen, Rystad Energy's head of upstream research. The main contributing factor to these glowing financials is sustained high oil and gas prices. With average Brent oil prices estimated at $111 per barrel in 2022, a Henry Hub gas price at $4.2 per thousand cubic feet (Mcf) and a European gas price of $25 per Mcf, total FCF for public upstream companies will reach $834 billion this year. Read More
---
---
U.S. Rig Count is up 3 from last week to 698 with oil rigs up 3 to 552, gas rigs unchanged at 144 and miscellaneous rigs unchanged at 2.
Canada Rig Count is down 6 from last week to 95, with oil rigs down 3 to 45, gas rigs down 3 to 50.
Region
Period
Rig Count
Change from Prior
U.S.A
29 April 2022
698
+3
Canada
29 April 2022
95
-6
International
March 2022
815
—
Baker Hughes
---

CME Group to Launch Options on Micro WTI Crude Oil Futures as Futures Volume Nears 20 Million Contracts Traded
CME Group today announced it will expand its micro-sized energy offerings with the launch of options on Micro WTI Crude Oil futures on June 6, 2022, pending regulatory review. "Micro WTI Crude Oil futures are one of the fastest growing energy products today, with close to 20 million contracts having traded since launch and nearly 40% of volume coming from outside of the U.S.," said Peter Keavey, Global Head of Energy and Environmental Products at CME Group. "We continue to see robust new client interest and are pleased to introduce options to provide even more flexibility for investors to navigate crude oil volatility with precision."
"The launch of Micro WTI Crude options continues to lower the barrier to entry to one of the most in-demand futures products for self-directed active traders," said J.B. Mackenzie, Managing Director at Charles Schwab Futures and Forex, LLC. "We're pleased to be able to offer these new options contracts to our clients at Charles Schwab and TD Ameritrade." Read More
---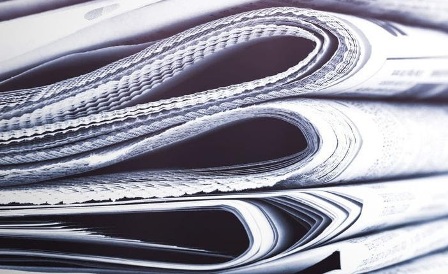 Organisation of Petroleum Exporting Countries (OPEC) Fund has announced that it will contribute $14.3 million to Phase II of the feasibility study for the Nigeria-Morocco Gas Pipeline estimated at $25 billion. This is coming as the Nigerian National Petroleum Company (NNPC) Limited has offset its cash call debts to International Oil Companies (IOCs) to the tune of $3.717 billion in the last six years, a new report by the national oil company has indicated. However, as the NNPC is reducing the debts owed the IOCs, rising petrol subsidy claims incurred by the company have continued to take tolls on the economy with analysts projecting that it will raise Nigeria's fiscal deficit to N10 trillion at the end of the year. Read More
---
ExxonMobil has won an independent certification level for managing methane emissions in its New Mexico shale operations and is the first company to meet the standard for associated gas.The US major announced the results of the third-party audit at its Poker Lake shale operations in late April and further underlined the certification's importance by including it as a talking point in a separate announcement highlighting the company's Q1 performance. Read More
---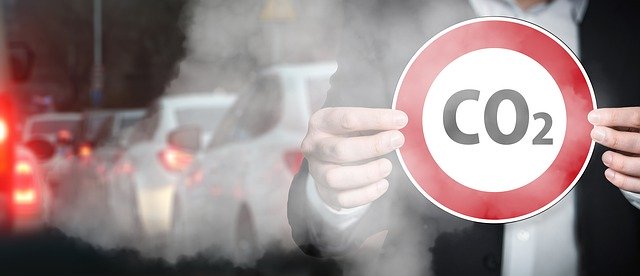 Enterprise Products Operating LLC ("Enterprise"), a subsidiary of Enterprise Products Partners L.P. (NYSE: EPD), and Oxy Low Carbon Ventures, LLC ("OLCV"), a subsidiary of Occidental (NYSE: OXY), today announced they have executed a letter of intent to work toward a potential carbon dioxide ("CO2") transportation and sequestration solution for the Texas Gulf Coast. The joint project would initially be focused on providing services to emitters in the industrial corridors from the greater Houston to Beaumont/Port Arthur areas. The initiative would combine Enterprise's leadership position in the midstream energy sector with OLCV's extensive experience in subsurface characterization and CO2 sequestration. Enterprise would develop the CO2 aggregation and transportation network utilizing a combination of new and existing pipelines along its expansive Gulf Coast footprint. OLCV, through its 1PointFive business unit, is developing sequestration hubs on the Gulf Coast and across the U.S., some of which are expected to be anchored by direct air capture ("DAC") facilities. The hubs will provide access to high quality pore space and efficient transportation infrastructure, bringing more options to emitters looking to explore viable carbon management strategies. Enterprise and OLCV have begun exploring the commercialization of the potential joint service offering with customers. Read More
---
Exxon Mobil Corp. has declared force majeure on its Sakhalin-1 operations offshore Sakhalin Island in the Russian Far East, attributing its decision to a disruption in crude oil shipments and a subsequent slowdown in production following the West's imposition of sanctions against Russia over the ongoing conflict in Ukraine.
Exxon subsidiary Exxon Neftegaz Ltd. (ENL) operates Sakhalin-1 under a production-sharing agreement (PSA) in which it holds a 30% stake in partnership with the Japanese Consortium, Sakhalin Oil and Gas Development (SODECO), which holds another 30%; India's ONGC Videsh Ltd. with 20%; and a further 20% held by Russia's state-owned Rosneft.
In its Q1 earnings call on 29 April, ExxonMobil announced that it had recorded a $3.4 billion charge related to its Sakhalin-1 investment, reflected as an unfavorable identified item which "mainly impacts the upstream segment." The company estimated its Q1 earnings at $5.5 billion ($1.28 per share assuming dilution) and reported that the $3.4 billion charge related to its planned exit from Sakhalin represented $0.79 per share assuming dilution. Read More
---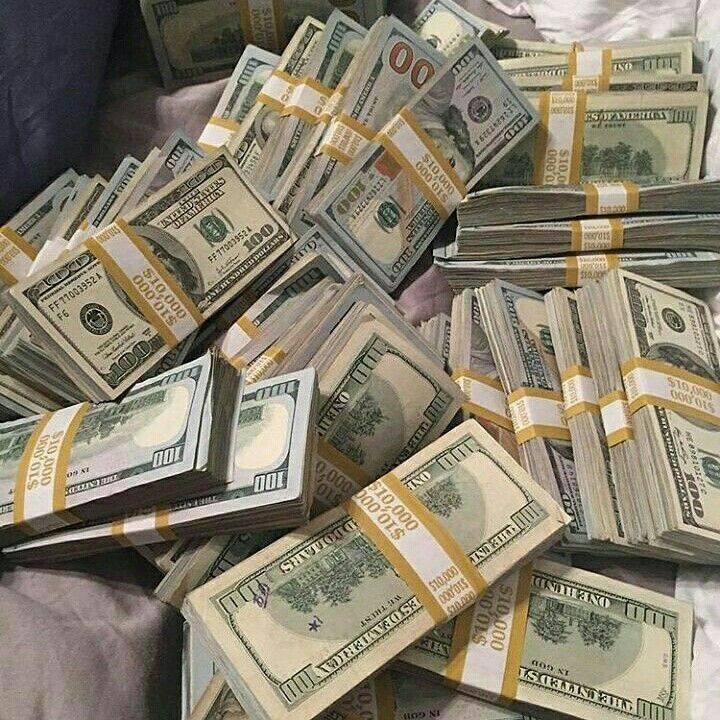 BP faces calls for windfall tax after profits soar above $6bn to the highest in a decade and it boosts investor payouts despite hit from Russian exit. The oil giant's bumper profit was partly overshadowed by the writing down of its 20 per cent stake in Rosneft, which pushed it into a headline loss of $20.4billion, below its estimates of $25billion.
But once the one-off charge is stripped out, cost replacement profit jumped 136 per cent to $6.2billion compared a year earlier, when it was $2.63billion. BP shares surged 4.6 per cent to 409p in afternoon trading. The stock has soared 16 per cent so far in 2022, and is over 30 per cent higher than a year ago. Read More
---
---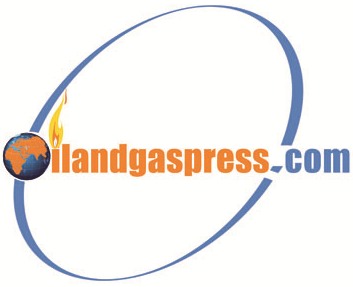 OilandGasPress Energy Newsbites and Analysis Roundup |Compiled by: OGP Staff, Segun Cole @oilandgaspress.
Disclaimer: News articles reported on OilAndGasPress are a reflection of what is published in the media. OilAndGasPress is not in a position to verify the accuracy of daily news articles. The materials provided are for informational and educational purposes only and are not intended to provide tax, legal, or investment advice.