Energy News to 05/12/22 . OPEC daily basket price at $83.97/bl, 02 Dec. 2022
Oil prices rose on Monday after OPEC+ held their output targets steady ahead of a European Union ban and a G7 price cap on Russian crude.
---
Volkswagen and CARIAD are providing a total of 11 million euros in funding for 42 Berlin. Other Group brands have recognized the potential of 42 for the digital transformation as well and are also promoting the general-interest coding schools. Audi, for example, is providing around 1 million euros in support for 42 Heilbronn and 42 Wolfsburg through 2025. Skoda has been funding 42 Prague since May of this year and will continue for a period of three years. Porsche is also involved in growing coding expertise and awards five scholarships each year for students of 42 Wolfsburg and 42 Heilbronn.
For Kilian, this is an important gesture: "By supporting a total of four 42 iterations, we are leveraging crucial synergies within the Group and are taking a joint approach to dealing with the shortage of skilled workers. This demonstrates the power the Group has when we join forces and work together to tackle major strategic topics."
Software competence and a "digital mindset": new training concept relies on self-study and teamwork and opens up tech training for lateral entrants Read More
---
Hydrogen fuel cell cars emerged as an alternative to both the electric and combustion engine vehicle in the early 2000s. They were widely considered an avenue towards universal green motoring. Powered through a chemical reaction between hydrogen and oxygen, the only tailpipe emission they produce is water.
The technology also promised a traditional driving experience. Drivers can refuel at filling stations and the range of a hydrogen car is comparable to the combustion engine vehicle. Hydrogen vehicle technology also offered oil companies the opportunity to shift their operations towards the production and transportation of hydrogen and hydrogen refuelling at existing stations. The UK government reiterated its commitment to the technology in 2016 by investing £2 million in the promotion of hydrogen cars to UK businesses. The European Parliament have more recently agreed to set minimum national targets for the deployment of alternative fuels infrastructure. Under this framework, there will be at least one hydrogen refuelling station every 100km along main EU roads.
But hydrogen cars have now all but disappeared. Toyota and Hyundai, the only vehicle manufacturers to produce hydrogen cars for the UK market, sold just 12 hydrogen cars in the country in 2021. Earlier this year, Shell closed all of its UK Hydrogen refuelling stations.
Meanwhile electric vehicles, despite not delivering the range or the fast refuelling of a hydrogen car, have surged in popularity. In 2010, 138 electric vehicles were sold in the UK. This grew to roughly 190,000 annual sales in 2021. Read More
---
Africa Oil Corp. provides an update on its appeal process in relation to Kenya Revenue Authority's ("KRA") corporate income tax ("CIT") and value added tax ("VAT") assessments, made in connection with farmout transactions completed during the period of 2012 to 2017.
On April 8, 2020, Africa Oil announced that Kenya Tax Appeals Tribunal ("TAT") had ruled on the Company's appeal related to KRA's CIT and VAT assessments, made in connection with farmout transactions completed during the period of 2012 to 2017. TAT ruled in favour of the Company with regards to the CIT assessments and in favour of KRA with regards to the VAT assessments. Subsequently, Africa Oil filed an appeal with the High Court of Kenya to challenge the VAT decision and KRA filed an appeal in relation to the CIT decision.
On 30 November 2022, the High Court of Kenya announced its decisions on the Company's Tax Appeal Case Number 024 (consolidated with KRA's Tax Appeal Case Number 051), and the judgment was made available to the Company yesterday. The Company's appeal with regard to the VAT assessment was partly successful and the High Court concluded that the Company owes VAT in an amount of Kenyan Shillings 2,293,334,065 (approximately US$ 18.7 million). The KRA's appeal with regard to the CIT decision was partly successful and the High Court concluded that the KRA was correct to disallow certain costs claimed by the Company; however, the High Court's decision on the KRA's appeal with regards to CIT is not expected to have a material cashflow impact to the Company.
Africa Oil is taking legal advice on the options available to it in view of this decision, including the option to appeal. Read More
---
---
Beam Global, (Nasdaq: BEEM, BEEMW), the leading provider of innovative sustainable products and technologies for electric vehicle (EV) charging, energy storage, energy security and outdoor media, announced that the City of San Diego has placed an additional order for multiple Beam EV ARC™ sustainable charging systems and an ARC Mobility™ trailer for efficient system transport.
The solar-powered EV ARC™ electric vehicle charging systems are rapidly deployed with no digging, no construction and no electrical work. Off-grid and 100% solar powered, the City's EV ARC™ systems generate and store their own clean electricity and include five Enel X Way JuiceBox® Pro EV chargers to charge five EVs simultaneously. The ARC Mobility™ trailer is a specialized hydraulic transportation solution which enables the rapid relocation of off-grid EV ARC™ systems by a single operator.
"After a year of thoroughly testing EV ARC systems, the City of San Diego has given the thumbs up for further orders, joining many other municipalities who are increasing their fleets of Beam Global products like the recent $5.3M reorder from New York City. EV ARC systems are rapidly deployed without digging up city streets and parking areas, without expensive upgrades to city electrical circuitry, and without concern for high utility costs, saving taxpayers' money," said Beam Global CEO Desmond Wheatley. "Resiliency in the face of increasing grid outages makes our EV charging products an essential component of any fleet operator's EV charging plan. Transportability is also very important to local and state government entities as many government buildings are leased and EV charging patterns are still evolving. EV ARC equipment can be moved to new locations, for city events or as a source of off grid power during grid outages and emergencies." Read More
---
The price cap of $60 per barrel for Russian oil devised by the G7 and supported by the European Union comes into effect today, aiming to curb Russia's revenues from oil exports while keeping flows into the international market flowing.
The cap was agreed upon just before the deadline by the European Union after holdouts including Poland and Estonia refused to agree to the originally proposed range of between $65 and $70 per barrel that came from Washington.
In addition to the price cap, the EU has imposed an embargo on maritime imports of Russian crude, effective today.
Per the price cap, Russia can export crude oil, ship it, and insure it using the services of Western companies only if it sells it at $60 per barrel or less.
Because all the biggest shipping and insurance companies are based in Western Europe and the U.S., the authors of the cap assumed it would be enough to bind Russia to its conditions. Russia, however, has stated it will not sell oil to countries enforcing the price cap and reiterated this statement this weekend. Read More
---
RWE, one of the world's leading offshore wind companies, has acquired 100% of Irish company Western Power Offshore Developments Ltd, which is in the early stages of developing the East Celtic Wind Farm project off the coast of Ireland.
Located around 10 km off the coast of Wexford and Waterford in Ireland, the East Celtic project will significantly expand RWE's offshore wind developments in the country and contributes towards its target of expanding its powerful, green generation fleet internationally up to 50 gigawatts (GW) by 2030.
RWE's adoption of the project as part of the acquisition reinforces the company's commitment to offshore wind growth in Ireland, and makes it a key partner to Irish Government in the delivery of its target of connecting 7GW (7,000MW) of offshore wind capacity to the Grid by 2030.
In addition, RWE is already developing the Dublin Array wind farm project in partnership with Saorgus Energy, off the coast of Dublin and Wicklow which will be capable of generating up to 600-900 MW of electricity. Read More
---
RWE and Hyphen Hydrogen Energy (Hyphen) have signed a memorandum of understanding that could see RWE offtake up to 300,000 tons of green ammonia* per year from Namibia. Hyphen was appointed preferred bidder by the Namibian government to develop the first green hydrogen project in Namibia for export. By 2027 the project aims to annually produce 1 million tons of green ammonia – a hydrogen derivative that is particularly suitable for transport by ship. German renewable energy project developer Enertrag is a joint venture partner of Hyphen.
RWE is committed to develop a globally diversified portfolio of long-term offtake agreements for green hydrogen and its derivatives, such as ammonia. In this context RWE has announced in March its plan to build a terminal for green ammonia in Brunsbüttel (Germany) by 2026. This terminal could serve as one port of destination for Namibian ammonia. Marco Raffinetti, CEO of Hyphen Hydrogen Energy, said: "We are delighted to reach this agreement with RWE. This milestone underpins our ambitious targets to export green hydrogen globally from Namibia. By establishing strong connections with policymakers and offtakers across Europe, we are working with the Government of Namibia to develop the industry which will spearhead southern Africa's role in achieving regional and global decarbonisation goals."
Ulf Kerstin, Chief Commercial Officer of RWE Supply & Trading said: "Green molecules are the only way for many industries in Germany to achieve their climate targets. In the long term, Germany's demand for them will have to be met mainly through imports. That's why we're looking forward to progressing the offtake discussions with Hyphen – to bring green ammonia from Namibia to Germany." Read More
---
For the first time, wind turbines are now running on a sea dike. In Eemshaven, within the Dutch province of Groningen, RWE has erected three wind power plants with installed capacity of 7.5 megawatts, which became fully operational in September 2022. In order to safely install the individual components in this particular location, with limited space around it, RWE relied on some innovative installation methods. For the installation of the upper turbine components, for example, a special climbing crane was used, which climbed upwards by inserting individual segments as construction progressed. In addition the turbines were erected on so-called CSM (Cutter Soil Mixing) panels. In this process, the existing soil is strengthened by mixing it with concrete and covered with a layer of sand on which the foundations are then built. In this way, the wind turbines are not directly connected to the subsoil and can safely move with it if the dike settles. Read More
---
Aramco has successfully closed three landmark transactions with Polish refiner and fuel retailer PKN ORLEN, through its subsidiary Aramco Overseas Company BV, based in the Netherlands.
As part of the transaction, first announced in January 2022, the Company acquired equity stakes of 30% in a 210,000 barrels-per-day refinery in Gdansk; 100% in an associated wholesale business; and 50% in a plane fuel marketing joint venture with BP Europa SE, which operates in seven airports in Poland, following PKN ORLEN's merger with Grupa LOTOS. The agreements represent a significant milestone in Aramco's long-term strategy to grow its integrated refining and petrochemicals capacity, and expand its product portfolio across the entire hydrocarbon value chain. The transactions also seek to establish a solid foundation for further business development, and aim to complement Aramco's strategy to expand its liquids to chemicals capacity to up to 4 million barrels per day. Read More
---
Oil and Gas Blends
Units
Oil Price $
change
Crude Oil (WTI)
USD/bbl
$82.06
Up
Crude Oil (Brent)
USD/bbl
$87.75
Up
Bonny Light
USD/bbl
$85.49
—
Saharan Blend
USD/bbl
$85.38
—
Natural Gas
USD/MMBtu
$5.82
Down
OPEC basket 02/12/22
USD/bbl
$83.97
Down
At press time 05 December 2022
---
Baker Hughes Rig Count
---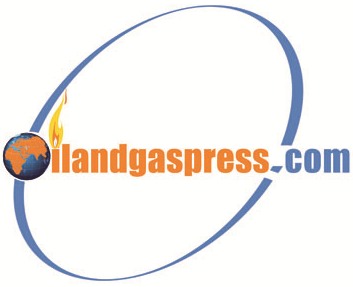 OilandGasPress Energy Newsbites and Analysis Roundup | Compiled by: OGP Staff, Segun Cole @oilandgaspress.
Disclaimer: News articles reported on OilAndGasPress are a reflection of what is published in the media. OilAndGasPress is not in a position to verify the accuracy of daily news articles. The materials provided are for informational and educational purposes only and are not intended to provide tax, legal, or investment advice.
Information posted is accurate at the time of posting, but may be superseded by subsequent press releases
Please email us your industry related news for publication info@OilAndGasPress.com
Follow us: @OilAndGasPress on Twitter |
Oil and gas press covers, Energy Monitor, Climate, Renewable, Wind, Biomass, Sustainability, Oil Price, LPG, Solar, Marine, Aviation, Fuel, Hydrogen, Electric ,EV, Gas, energy monitors,TotalEnergies, Shell, BP, Chevron