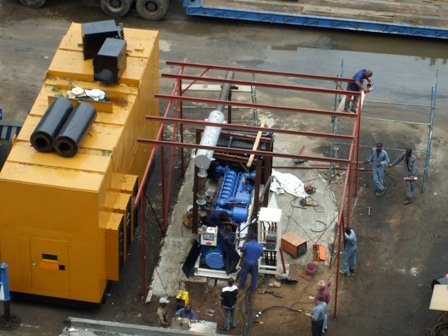 Energy News to 06 May 2022. OPEC daily basket price stood at $113.04/bl, 05 May 2022
Governments are trying to replace energy supplies from Russia are facing a nerve-wracking showdown with Moscow over its demands for payments in rubles, and the possibility that Russia will block supplies, as it did to Bulgaria and Poland.
---
The Annual General Meeting of Odfjell SE was held on May 5, 2022. All items according to the agenda dated April 11, 2022, were approved. Election of the Board Pursuant to the Company's Article of Association, four of the current six members of the Board were up for election at the General Meeting. The General Meeting re-elected Laurence Ward Odfjell as Chair for a period of one year and board member for a period of two years. Christine Rødsæther, Jannicke Nilsson and Nils Petter Dyvik were re-elected as board members for a period of two years.
Dividend payments
The General Meeting approved a dividend of NOK 1.00 per share, totaling NOK 78,978,777. The dividend will be paid by DNB Verdipapirservice on May 16, 2022 to shareholders as of May 5, 2022. Consequently, as from May 6, 2022 the shares will be quoted on the Oslo Stock Exchange exclusive of the dividend. Read More
---
Global progress to reduce gas flaring, the wasteful industry practice of burning natural gas during oil production, has stalled over the last decade. Globally, gas flaring resulted in nearly 400 million tonnes of carbon dioxide (CO2) equivalent emissions in 2021, further underscoring the urgency to accelerate the decarbonization of the world's economies, says a new report from the World Bank's Global Gas Flaring Reduction Partnership (GGFR).
Satellite data compiled and analyzed for GGFR's 2022 Global Gas Flaring Tracker Report shows that 144 billion cubic meters (bcm) of gas was flared at upstream oil and gas facilities last year. Ten oil-producing and flaring countries accounted for three-quarters of all gas flaring, seven of which — Russia, Iraq, Iran, the United States, Venezuela, Algeria, and Nigeria — have remained the top seven consistently over the last ten years. Gas flaring results from market and economic constraints and a lack of appropriate regulation and political will. The practice releases pollutants into the atmosphere, and we estimate that the practice released 361 million tonnes of carbon dioxide, 39 million tonnes of CO2 equivalent emissions in the form of methane, and black carbon (soot), contributing significantly to global warming. Read More
---
The Joint Technical Committee (JTC) of the Declaration of Cooperation (DoC) today held its 62nd Meeting via videoconference to examine the conditions and emerging trends in the global oil market. The Meeting was held in preparation for the 40th Meeting of the Joint Ministerial Monitoring Committee (JMMC) and the 28th OPEC and non-OPEC Ministerial Meeting (ONOMM), both of which are planned for tomorrow, 5 May 2022.
In his remarks, OPEC Secretary General, HE Mohammad Sanusi Barkindo, recalled the two-year anniversary of the instrumental role played by OPEC Member Countries and non-OPEC oil-producing countries participating in the DoC following the outbreak of the COVID-19 pandemic in 2020.
"The uncontrolled chaos was met by a landmark decision from OPEC and non-OPEC countries in the DoC on April 12, one that would prove to be central to helping rescue the industry from the precipice on which it stood, and in turn, assist with the resuscitation of the global economy," Barkindo stated. Read More
---
The European Commission and the European electrolyser industry have signed a joint declaration containing a wide range of initiatives to improve framework conditions for electrolyser manufacturers in Europe. The joint declaration was signed by EU Commissioner for Internal Market, Thierry Breton, as well as Nel and other representatives from the electrolyser industry at the Electrolyser Summit in Brussels . "Clean hydrogen is indispensable to reduce industrial carbon emissions and contribute to our energy independence from Russia. We have no time to lose, which is why this European electrolyser summit is so opportune. Today, industry agreed to a tenfold increase in electrolyser manufacturing capacities in Europe. The Commission will support this important industrial upscaling for an industrial leadership in the clean energy technologies of the future", says EU Commissioner for Internal Market, Thierry Breton. The joint declaration provides a solid foundation for the European Union's ambitious 'Hydrogen Accelerator', that will be a part of the EUs plan to make Europe independent from Russian fossil fuels. This plan, which is called RePowerEU is expected to be communicated by the European Commission on 18 May. Read More
---
Nel Hydrogen Electrolyser AS, a subsidiary of Nel ASA (Nel, OSE:NEL), has received purchase order from an undisclosed Indian refinery for an alkaline electrolyser to provide hydrogen for oleochemicals production. Nel Hydrogen US has received a contract for an alkaline electrolysis hydrogen production unit to be delivered to a leader in the production of oleochemicals. Oleochemicals are used in a broad range of products and industries, like metalworking lubricants, additives for plastics, rubber and paper production, automotive lubricants, greases and fuel additives, and personal care products such as soaps, lotions, cosmetics and deodorants. "This project represents an opportunity to showcase an electrolyser solution that provides reliable and cost-effective hydrogen for oleochemicals production. We are thrilled to be working with an established and respected leader in this sector", said Tom Skoczylas, Sales Manager for Nel Hydrogen US. The purchase order has a value of approximately EUR 2 million, and delivery of the equipment is expected to be mid-2023. Read More
---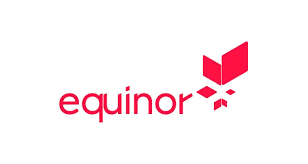 Equinor is extending its contracts with Baker Hughes Norge, Halliburton AS and Schlumberger Norge AS for integrated drilling and well services on Equinor-operated fields on the Norwegian continental shelf (NCS). At the same time the company is extending its contracts for additional services with the same companies and 13 other suppliers. The contracts will apply for two years from 1 June. The contract extension for drilling services has an estimated total value of approximately NOK 14 billion and will give work to around 2000 people distributed on 18 fixed platforms and 12 mobile rigs. The total value of specialist services in the same period is calculated at close to NOK 6 billion. The specialist services will employ some 600 people. More
---

Hess Corporation (NYSE: HES) announced that John Hess, Chief Executive Officer, will deliver a luncheon keynote presentation at the Bank of America Securities 2022 Energy Transition and ESG Conference to be held virtually on May 12, 2022 at 12:30 p.m. Eastern Time.
A live audio webcast and a replay of the presentation will be accessible via Hess Corporation's website. More
---
Central Petroleum Limited provides the following update on Range-9 and Range-10, the two Single Well Pilots in the Surat Basin.
Both wells have been operating continuously since commencement of pumping on 4 April 2022. A gradual well drawdown is underway, with the fluid level currently about halfway down to the pumps. Gas breakthrough was observed in the annulus immediately upon commencement of pumping, indicating the presence of coals that are fully saturated with gas. Shortly after pumping commenced, sufficient gas was being produced to sustain the flare. After around four weeks of well drawdown, the aggregate daily gas rate has reached around 9,000 scfd and is expected to continue climbing. More
---
Gas Sales Commence into the East Coast Trading Markets
Central Petroleum Limited announces that it, on behalf of the Mereenie Joint Venture, has negotiated as-available transportation and market trading arrangements that allow for the sale of non-firm gas from the Mereenie gas field into the high-priced east coast trading hubs, including Brisbane and Sydney Short Term Trading Markets (STTMs).
Central completed its maiden east coast spot sale on Tuesday, 3 May 2022, achieving an exfield price (i.e., sale price net of transportation costs) of over $13/GJ. Central highlights the following key points:
• Central's gas marketing strategy targets selling 15% of production capacity on a non-firm
basis. Sales of non-firm volumes have been limited to delivery in the Northern Territory
due to a lack of flexible non-firm gas transportation into the east coast market.
• Central and its Mereenie Joint Venture partners have recently entered into gas transportation arrangements allowing for the cost-efficient delivery of up to 7TJ/d (gross JV) of non-firm gas on a day-to-day basis into eastern Australia for an initial term of 2 years. Read More
---
Urban Electric Power has announced it has supplied a 20 kilowatt-hour (kWh) battery energy storage system to EverZinc's zinc oxide production plant in Eijsden, Netherlands, which provides the zinc powder used in the battery.The Urban Electric Power battery at EverZinc's headquarters in Eijsd, Netherlands.
"This is our first European installation, and one of several high-profile installations we'll be announcing in the coming months" said Sanjoy Banerjee, founder, Executive Chairman and CEO of Urban Electric Power. "Supporting solar power is one of many applications for which our products are cleaner, safer, and more affordable than other available technologies." Urban Electric Power also announced its acceptance by cloud computing provider Amazon Web Services into its Clean Energy Accelerator 2.0 programme, as one of only 12 innovative startups selected from 424 applicants in 58 countries. AWS describes the program as "a unique mentorship and co-innovation opportunity for mature cleantech startups," which will culminate in a showcase on June 2 in Lisbon, Portugal. Read More
---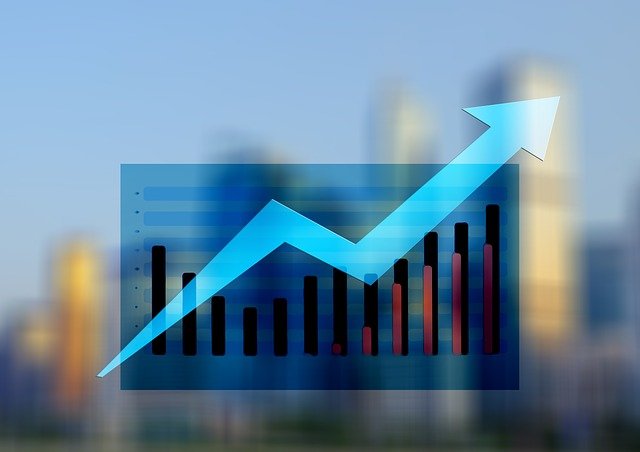 Oil and Gas Blends
Units
Oil Price $
change
Crude Oil (WTI)
USD/bbl
$108.47
Up
Crude Oil (Brent)
USD/bbl
$111.19
Up
Bonny Light
USD/bbl
$112.63
Up
Saharan Blend
USD/bbl
$114.37
Up
Natural Gas
USD/MMBtu
$8.68
Up
OPEC basket 05/05/22
USD/bbl
$113.04
Up
At press time 06 May 2022
---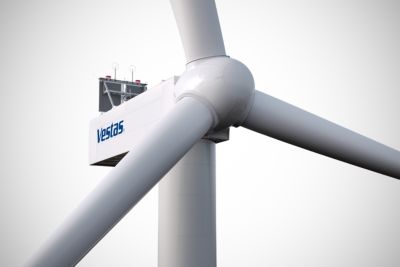 Pan American Energy Energias Renováveis has signed an agreement with Vestas for the supply and installation of 94 V150-4.5 MW wind turbines for the Novo Horizonte wind park in the state of Bahia, Brazil. "Vestas is pleased to further grow the partnership with Pan American Energy and support their expansion in Latin America with this project that starts their renewables operation in Brazil", says Eduardo Ricotta, President of Vestas Latin America.
"This agreement shows Pan American Energy's commitment to Brazil and its communities. We will keep on working and investing to become a strategic player in the energy industry in Brazil, as we are in other countries of Latin America", says Enrique Lusso, International Developments Vice President of Pan American Energy.
Upon completion, Vestas will also deliver a 20-year Active Output Management 5000 (AOM 5000) service agreement. This agreement will optimise energy production while also providing long-term business case certainty. Turbine delivery and commissioning are planned for 2024. Read More
---
Vestas has received an order from Aluar Aluminio Argentino S.A.I.C for the 81 MW Llano IV Wind Farm in the province of Chubut in Argentina. The project will feature 18 V150-4.5 MW which Vestas will supply and install.
Upon completion, Vestas will also deliver a 20-year Active Output Management 5000 (AOM 5000) service agreement. This agreement will optimise energy production while also providing long-term business case certainty.
The El Llano wind complex will provide renewable electricity for Aluar's aluminium smelting facilities in Puerto Madryn, the largest in the country and will help Aluar meet the requirement from the Argentinian authorities for large electricity consumers to get a percentage of their consumption from renewable sources.
"Vestas is pleased to grow our partnership with Aluar, one of the largest aluminium smelters in South America, who, as Vestas, has a strong commitment to Argentina's energy transition". says Sales Senior Director for Vestas LATAM South Cone, Andrés Gismondi. "This order materialises the third expansion of the El Llano wind complex that will soon have a total of 246 MW of sustainable energy coming from Vestas´s turbines to power Aluar's aluminium smelting facilities in Puerto Madryn. This underlines how Vestas´ solutions can support energy-intensive industries to accelerate their energy transition by powering their operations with cost-efficient and sustainable energy".
Turbine delivery is planned for the fourth quarter of 2022, whilst commissioning is expected for the third quarter of 2023. Read More
---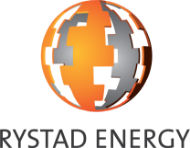 Public exploration and production (E&P) companies are on track to shatter previous record profits this year as high oil and gas prices and surging demand drive financial success. Rystad Energy research shows that total free cash flow (FCF)*, a company's cash from operations after accounting for outflows and asset maintenance, will balloon to $834 billion, a 70% increase from the $493 billion profits in 2021.
Total FCF from public E&Ps fell to around $126 billion in 2020 as a result of the Covid-19 pandemic and the ensuing oil price collapse, halving the prior year's total. As the global economy rebounded and fuel demand increased, last year's FCF levels surged to nearly $500 billion, the highest profits ever for the upstream industry.
"The current financial health of public upstream operators is at an all-time high. Still, the good times are set to get even better this year, thanks to a perfect storm of factors pushing profits and cash flow to another record high in 2022," says Espen Erlingsen, Rystad Energy's head of upstream research.
The main contributing factor to these glowing financials is sustained high oil and gas prices. With average Brent oil prices estimated at $111 per barrel in 2022, a Henry Hub gas price at $4.2 per thousand cubic feet (Mcf) and a European gas price of $25 per Mcf, total FCF for public upstream companies will reach $834 billion this year. Read More
---

TechnipFMC (NYSE: FTI) announced that Doug Pferdehirt, Chair and Chief Executive Officer, will address attendees on Tuesday, May 10, at 11:00 a.m. EDT at the following event:
Citi 2022 Global Energy, Utilities, and Climate Technology Conference
May 10 – 11, 2022
Location: Four Seasons Boston, 200 Boylston Street, Boston, MA 02116 The live webcast will be available at the time of the event and can be accessed at the Investor Relations website. There will be no presentation materials associated with the event. Read More
---
---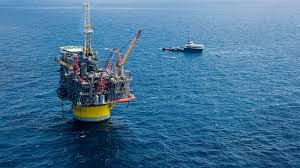 U.S. Rig Count is up 3 / Canada Rig Count is down 6

Region
Period
Rig Count
Change from Prior
U.S.A
29 April 2022
698
+3
Canada
29 April 2022
95
-6
International
March 2022
815
—
Baker Hughes
---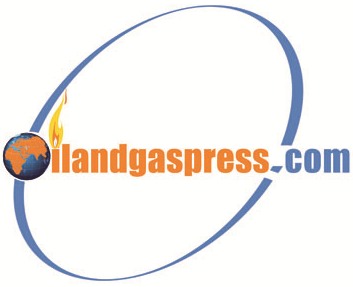 OilandGasPress Energy Newsbites and Analysis Roundup |Compiled by: OGP Staff, Segun Cole @oilandgaspress.
Disclaimer: News articles reported on OilAndGasPress are a reflection of what is published in the media. OilAndGasPress is not in a position to verify the accuracy of daily news articles. The materials provided are for informational and educational purposes only and are not intended to provide tax, legal, or investment advice.