Energy News to 12 June 2022, Baker Hughes Rig Count: U.S. +6 to 733 Canada +24 to 141
WTI for July delivery fell 60 cents to settle at $121.51 a barrel in New York. Brent for August was dropped 51 cents to settle at $123.07 a barrel
---
Subsea 7 announced that Seaway 7 ASA(1) has been selected by Seagreen 1 Limited as a preferred supplier for the Seagreen 1A offshore wind project, offshore Scotland. Seagreen 1A lies adjacent to the existing Seagreen project that Seaway 7 is currently progressing and represents approximately 500MW of additional renewable energy generation capacity.
Seaway 7's scope of work is under final negotiation and may include the full engineering, fabrication, transport and installation of 36 foundations, transportation and installation of the offshore substation and the procurement and installation of inner-array cables. Execution of the scope will be led from Seaway 7's Aberdeen office.
The project is expected to commence in 2023 with offshore work commencing in late 2024 and could be operational by 2025/26.
The timeframe and Seaway 7's selection are subject to the Seagreen 1A project securing consent and a final investment decision by SSE Renewables and TotalEnergies. The value related to this very large(2) agreement is expected to be recognised in Seaway 7's backlog after final contractual terms have been agreed. Read More
---
EIA forecasts non-OPEC countries other than the United States and Russia to add 0.9 million b/d of liquid fuels supply in 2022 and 0.8 million b/d in 2023 In our June 2022 Short-Term Energy Outlook (STEO), we forecast that total non-OPEC petroleum production will increase by 1.9 million barrels per day (b/d) in 2022 and 1.4 million b/d in 2023, compared with an increase of 0.8 million b/d in 2021. Although about 60% of growth in non-OPEC petroleum production will be driven by the United States (Figure 1), whose production increases by 1.3 million b/d in 2022 and by 1.4 million b/d in 2023, we expect that a number of other non-OPEC producers will also increase production. These producers include Canada, Brazil, Norway, and China. These increases will offset expected declines in Russia's production of 0.4 million b/d in 2022 and 0.9 million b/d in 2023. We forecast that total non-OPEC petroleum production will average 65.8 million b/d in 2022 and 67.1 million b/d in 2023, compared with 63.9 million b/d in 2021. Read More–>
---
Santos GLNG investment of AU$360 million (US$250 million) to drill and connect more than 130 new production wells in the Fairview gas field, north of Roma.
Work will start in June with first gas in October this year.
At peak production, the project will produce around 78 terajoules per day, equivalent to about 25 per cent of domestic demand in Queensland.
Santos Managing Director and CEO Kevin Gallagher said, "While the gas will feed the GLNG plant in Gladstone and bring in export revenue for the nation, investments like this free up other supply sources for the domestic gas market, which is desperately needed.
"Queensland's coal seam gas would never have been developed without access to huge international markets and the massive capital investment of our joint venture partners and customers in Asia. Without that investment, there would be less gas supply in the domestic market today. Read More
---
Santos and its joint venture partner Beach Energy have committed to works in the Cooper Basin to boost gas supply to the domestic market. This program of works, which includes bringing a fifth drilling rig into the basin and optimising well connections, aims to deliver an additional 15 terajoules of gas per day by the end of the year. Santos Managing Director and Chief Executive Officer Kevin Gallagher said Santos continues to support Australian industry through the delivery of competitively-priced domestic gas. Read More
---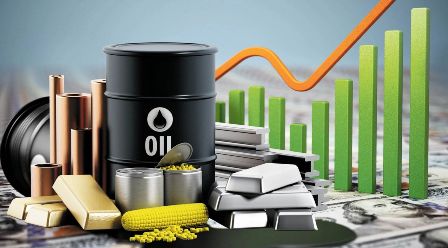 The commodity sector is showing little sign of global growth and demand worries having a negative impact on prices. In addition, over the past week, the Bloomberg Commodity Sport index – which tracks a basket of major commodities – reached a fresh record high, up 38% on the year. The sectors doing the heavy lifting remain energy and grains, having delivered year-to-date gains of 102% and 33% respectively. The industrial metal sector, which slumped by 25% between March and April when Covid-19 outbreaks locked down parts of the Chinese economy, has made a tentative attempt to recover in recent weeks. However, news of fresh lockdowns in Shanghai highlights the risk of a slower-than-expected recovery in demand from the world's biggest consumer of metals.
Surging demand for consumer goods during the 2020 to 2021 lockdown period, supported by government handouts and rock bottom interest rates, helped drain the supply of many key commodities from metals to energy. In addition, we have seen years of plenty supply of key food commodities reverse with adverse weather and the war in Ukraine turbocharging prices led by wheat and edible oils. These, and other developments, have seen inflation surge to the highest levels in 40 years. As a result, central banks across the world are now hiking rates in order to reduce liquidity and drive down prices through lower activity. Read More
---

The U.S. Department of Energy (DOE) selected 19 projects, with a total funding of $6 million, that will pursue innovative, targeted, early-stage ideas in solar energy research and development. These projects, representing 13 different U.S. states, will support President Biden's goal of addressing the climate crisis by driving innovation and speeding clean energy deployment to achieve a carbon-free electricity sector by 2035 and net-zero emissions energy sector by 2050. The projects were selected through the Solar Energy Technologies Office (SETO) Small Innovative Projects in Solar (SIPS) 2022 Funding Program. SIPS projects focus on novel, high-risk, or high-impact ideas that can produce significant results within the first year of performance, quickly validating new concepts and laying the foundation for continued research. SIPS is an ongoing SETO program that has funded more than 100 projects since it began in 2015. The SIPS program is also designed to increase the diversity of clean energy researchers by streamlining the application process and encouraging applications from researchers who have never applied or been selected for a SETO award. Of the 19 recipients, 15 are first-time lead researchers on a SETO-funded project. Read More
---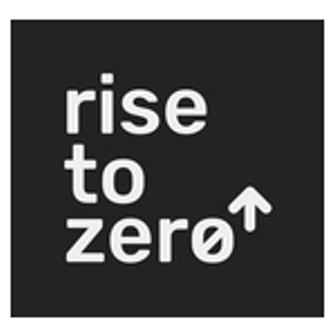 The Net Zero Technology Centre has announced the addition of two new research centres who will contribute expertise to the centre's anticipated international technology study. The National Institute of Advanced Industrial Science & Technology in Japan and the Faculty of Energy and Environmental Engineering at The British University in Egypt join existing contributors from the UK, Netherlands, USA, Australia, Canada, and Brazil, to make this a truly global collaboration across five continents. Each organisation will contribute to the 'Closing the Gap: A Global Perspective' study, offering their unique perspective on the energy transition and the journey to creating integrated energy systems. Working together, the technology and research organisations will identify key energy transition technologies across mature hydrocarbon basins, including blue and green hydrogen, offshore wind, oil and gas electrification, direct air capture and carbon capture, utilisation and storage. The study, which was initiated at COP26, will identify technology gaps and innovation priorities to accelerate an integrated net zero energy future. More
---
First Solar, Inc. (Nasdaq: FSLR) announced that its 2.7 gigawatt (GW)DC vertically integrated manufacturing complex in Ohio has achieved Platinum status in a Responsible Business Alliance (RBA) Validated Assessment Program (VAP) audit. Platinum is the highest possible rating awarded on completion of a full VAP audit, which is considered a leading standard for onsite compliance verification and effective, shareable social and environmental audits across industries.
The audit was conducted at First Solar's manufacturing facilities in Perrysburg and Lake Township, Ohio, by independent third-party auditors specially trained in social and environmental auditing and the VAP audit protocol. It covered the full scope of the VAP, including fair labor practices and human rights, health and safety measures, environmental performance, business integrity, ethics, and supporting management systems. The rating is valid until May 5, 2024.
"We're incredibly proud that our Ohio facilities set the benchmark for socially- and environmentally-responsible solar manufacturing, based on an independent, impartial standard used across manufacturing industries," said Mark Widmar, chief executive officer, First Solar. "The fact that we achieved Platinum status on our first try is a tribute to the passion and purpose of our people who exemplify First Solar's commitment to Responsible Solar. We have demonstrated that competitiveness and scale do not need to come at the cost of people or the environment, and that our country's transition to a sustainable energy future can be powered by responsibly-produced solar technology."
First Solar joined the RBA, the world's largest industry coalition dedicated to supporting the rights and well-being of workers and communities in the global supply chain, in 2021. The audit of its Ohio facilities was the first in a series of VAP audits that are expected to also include its other manufacturing facilities in Malaysia and Vietnam. Read More
---
United Auto Workers and Ford Motor Company leaders announced plans to add more than 6,200 new U.S. manufacturing jobs in the Midwest, convert nearly 3,000 temporary UAW-Ford workers to permanent full-time status and provide all hourly employees healthcare benefits on the first day of employment.
These actions – which come more than a year ahead of 2023 contract negotiations – are part of the company's Ford+ growth strategy and include plans for an all-new global Mustang coupe and Ranger pickup for North America, as well as an all-new electric commercial vehicle for Ford Pro customers. Supported by $3.7 billion of investments in manufacturing facilities across Ohio, Michigan and Missouri, the new UAW-Ford manufacturing jobs are expected to result in the creation of an estimated 74,000 additional indirect non-Ford jobs nationally, based on a 2020 study by BCG on the economic impact of F-Series production Read More
---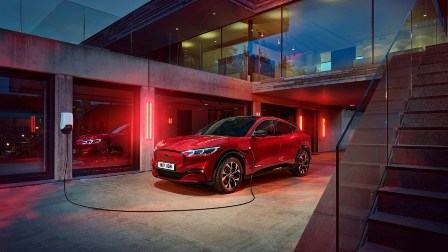 Ford U.S. sales outperformed the industry – market share increases 3.5 percent over last year to 13.5 percent, despite the continued global industry semiconductor chip shortage. Gains came from battery electric vehicles, F-Series and Ford SUVs. Nearly 50 percent of retail sales were comprised of previously placed orders compared
to approximately 9 percent at this time last year.
▪ Ford battery electric vehicle sales totaled 6,254 for the month, up 222 percent over last year, while growing almost 4 times faster than the overall U.S. electric vehicle segment in May.
▪ Mustang Mach-E posted a new monthly sales record – sales up 166 percent over last year, E-Transit sales had its best monthly sales since its launch earlier this year with 874 vans sold, while F-150 Lightning records its first customer sales at the end of May.
▪ F-Series was the only full-size pickup nameplate to post a gain in May over a year ago, with sales up 6.9 percent. F-Series was able to improve on its sales lead, outselling its second-place competitor by 24,300 pickups through May. F-Series continued to turn at record rates, while 59 percent of its retail sales in May came from
previously place orders. Read More
---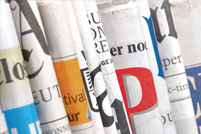 The EU Parliament has voted to back a European Commission proposal for a ban on the sale of new petrol and diesel cars from 2035.
The plans were unveiled last year and seek a reduction to zero CO2 emissions from new cars sold in the bloc by 2035.
MEPs voted to require carmakers to cut their average fleet emissions by 15% in 2025, compared to 2021, by 55% in 2030, and by 100% in 2035.
It accelerates the EU's previous plan, which targeted a 37.5% reduction by the end of the decade.
Passenger cars account for about 12% of total EU CO2 emissions, so curbing that output is key to achieving the bloc's overall climate goals of reaching "net zero" by 2050. Read More
---
---
U.S. Rig Count is up 6 from last week to 733 with oil rigs up 6 to 580, gas rigs unchanged at 151 and miscellaneous rigs unchanged at 2.
Canada Rig Count is up 24 from last week to 141, with oil rigs up 22 to 94, gas rigs up 2 to 47.
Region
Period
Rig Count
Change from Prior
U.S.A
10 June 2022
733
+6
Canada
10 June 2022
141
+ 24
International
May 2022
817
+11
Baker Hughes
---
OilandGasPress Energy Newsbites and Analysis Roundup |Compiled by: OGP Staff, Segun Cole @oilandgaspress.
Disclaimer: News articles reported on OilAndGasPress are a reflection of what is published in the media. OilAndGasPress is not in a position to verify the accuracy of daily news articles. The materials provided are for informational and educational purposes only and are not intended to provide tax, legal, or investment advice.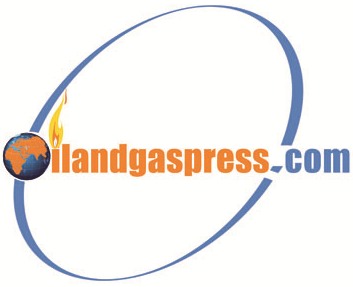 Oil and gas press covers, Energy, Climate, Renewable, Wind, Biomass, Sustainability, Oil Price, LPG, Solar, Marine, Aviation, Fuel, Hydrogen, Electric ,EV, Gas, News and Analysis