Energy News to 11 Apr. 2022. OPEC daily basket price stood at $101.02/bl, 8 April 2022
West Texas Intermediate for May delivery settle at $98.26 a barrel in New York
Brent for June settlement settle at $102.78 a barrel. Wood Mackenzie Ltd. is reportedly forecasting the current wave of Covid and lockdown measures in China will result in gasoline and jet fuel demand falling by circa 600,000 barrels a day in April.
---
Nissan today announced that the all-new Nissan Ariya crossover all-electric vehicle won the Red Dot Design Award in the product design category. This is Nissan's seventh time to win the award.
The Ariya was recognized for its outstanding innovation as an EV and for its high-quality design that employs Nissan's unique concept of "Timeless Japanese Futurism".
Founded in 1955, the Red Dot Design Award is one of the world's biggest design honors, organized by the Design Zentrum Nordrhein-Westfalen (Nordrhein-Westfalen design center) in Germany. This year, a jury of 50 manufacturers and designers of various industrial products selected the winners based on nine design elements, such as aesthetics, functionality, quality, ergonomics, durability, and innovation. For the product design category, some 7,900 entries from approximately 60 countries were submitted.
The stylishly designed Ariya combines Nissan's expertise in EVs with the latest connected technologies, marking the next chapter in the Nissan EV story. The Ariya promises powerful acceleration and smooth, quiet operation. The lounge-like interior provides a welcoming and comfortable environment for driver and passengers alike. Read More
---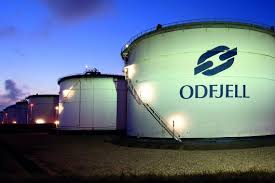 Shareholders in Odfjell SE are invited to attend the Annual General Meeting of Odfjell SE, to be held on Thursday, May 5 2022 at 13:00 CET. The meeting will be held at Odfjell's headquarters in Bergen, with the possibility of digital participation. The deadline for voting in advance, submission of proxies and registration to participate in person is April 28, 2022, at 16:00 CET. Read More
---
The rising cost of crude oil will increase the cost of Nigeria's gasoline subsidy by nearly ten times what it had originally budgeted, Nigeria's President Muhammadu Buhari said in a recent letter to lawmakers. Nigeria's Petroleum Motor Spirit subsidy is now set to cost 4 trillion naira this year, or $9.6 billion. This compares to Nigeria's previous projections, which called for just 443 billion naira in gasoline subsidies. Even though Nigeria is a major producer of crude oil, the high price of crude oil has come with drawbacks for Africa's largest crude oil producer. Nigeria swaps at least a portion of its crude oil for gasoline—which it then sells at a loss. Nigeria imports nearly all of the gasoline it consumes. And with today's high prices, Nigeria is selling this gasoline at a very steep loss in order to keep gasoline prices at 162.5 naira per liter (39 cents). For perspective, in 2020, Nigeria's petroleum imports exceeded its exports by $43 billion. The letter, dated April 6 and seen by Bloomberg, called on lawmakers to increase the amount budgeted to continue subsidizing the price of gasoline. Read More
---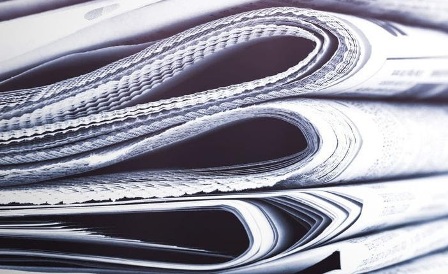 The Organization of the Petroleum Exporting Countries (OPEC) is not in favor of high crude prices, but it does not have any extra capacity to boost production, according to the Nigeria's state minister for petroleum resources. "It is not something that you can open a tap for at this point. You must have the additional capacity, the idle capacity to bring on, but it takes a lot of work and a lot of investment for it to have additional production," Timipre Marlin Sylva told Anadolu Agency. Read More
---
TOTAL Stations, M Oil and Milangaz, which are part of the OYAK Group Companies, introduced the latest technologies, new products and services they offer at the stations at the Petroleum Istanbul Fair. According to the statement made by the company, Petroleum Istanbul Fair, which brings together more than 300 private sector and public institutions, took place on 31 March-2 April. More
---
INEOS Nitriles announced their intention to invest in a world scale Acetonitrile production facility at their key operating site in Köln, Germany. Acetonitrile is a critical chemical in the production of existing pharmaceuticals as well as the development of new drugs such as those used to fight COVID-19. Acetonitrile is also a key component in the important agrochemicals and bioscience sectors. The substantial investment in the new 15 ktpa facility in Europe aims to enhance our supply position to our European customer base and support the growth of some of Europe's most strategically important industry sectors which provide healthcare and nutrition to not only the population of Europe but globally. The new unit will be built with INEOS' latest process technology and aims to substantially improve the sustainability of our supply to our customers and reduce our environmental impact. Read More
---
Oil and Gas Blends
Units
Oil Price $
change
Crude Oil (WTI)
USD/bbl
$96.55
Down
Crude Oil (Brent)
USD/bbl
$101.10
Down
Bonny Light
USD/bbl
$101.20
Up
Saharan Blend
USD/bbl
$102.72
Up
Natural Gas
USD/MMBtu
$6.32
Up
OPEC basket 08/04/22
USD/bbl
$101.02
Up
At press time 11 April 2022
---
Oceaneering International announced at MODEX that it has chosen BlueBotics, S.A, to provide navigation technology for its line of industrial autonomous mobile robots. "Our goal is to unlock the full potential of mobile robotics and enable widespread adoption in all industries," said Henny Bouwmeester, Vice President and General Manager of Oceaneering Mobile Robotics. "To achieve this, our technology offering needs to be accessible, easy-to-use, and flexible to accommodate our client's needs. "BlueBotics, with its proven technology that requires little to no additional infrastructure, will be an integral part of our solution stack and is highly complementary to our product and service offerings." Read More
---
---
U.S. Rig Count is up 16 from last week to 689 with oil rigs up 13 to 546, gas up 3 to 141 and miscellaneous
rigs unchanged at 2. Canada Rig Count is down 13 from last week to 111, with oil rigs down 11 to 53, gas rigs down 2 to 58.

Region
Period
Rig Count
Change from Prior
U.S.A
8th April 2022
689
+16
Canada
8th April 2022
111
-13
International
March 2022
815
—
Baker Hughes
---
TotalEnergies has signed a Heads of Agreement (HOA) with Sempra Infrastructure, Mitsui & Co., Ltd. and Japan LNG Investment – a company jointly owned by Mitsubishi Corporation and Nippon Yusen Kabushiki Kaisha (NYK) – for the expansion of Cameron LNG, a liquefied natural gas (LNG) production and export facility located in Louisiana, U.S. This expansion project includes the development of a fourth train with a production capacity of 6.75 million metric tons per annum (Mtpa), and a 5% increase of the current 13.5 Mtpa first three trains through debottlenecking. It will also include design enhancements aiming at reducing the emissions of the facility, including electric drive technology. Under the terms of the HOA, TotalEnergies will offtake 16.6% of the projected fourth train's production capacity, and 25% of the projected debottlenecked capacity. Additionally, Cameron LNG advances the development of this project with the selection of two contractors to conduct a competitive Front End Engineering Design (FEED) in view of the selection of the Engineering, Procurement and Construction (EPC) contractor. Read More
---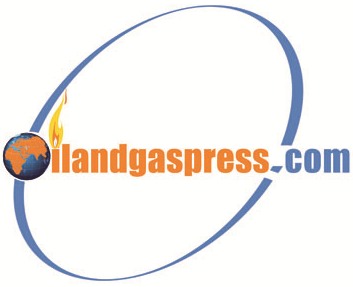 OilandGasPress Energy Newsbites and Analysis Roundup |Compiled by: OGP Staff, Segun Cole @oilandgaspress.
Disclaimer: News articles reported on OilAndGasPress are a reflection of what is published in the media. OilAndGasPress is not in a position to verify the accuracy of daily news articles. The materials provided are for informational and educational purposes only and are not intended to provide tax, legal, or investment advice.