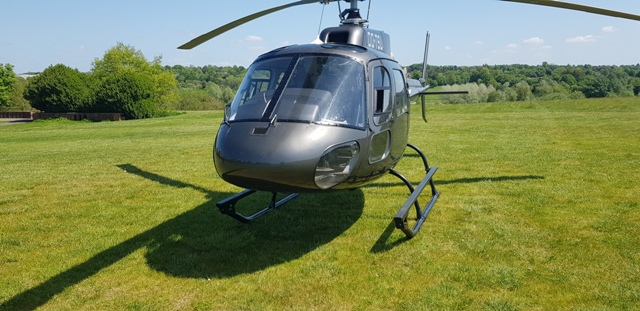 Energy News to 11 May 2022. OPEC daily basket price stood at $108.18/bl, 10 May 2022
WTI for June delivery fell $6.68 to settle at $103.09 a barrel in New York.. Brent for July settlement dropped $6.45 to settle at $105.94 a barrel.
Crude oil production by OPEC and OPEC+ fell to a six-month low of 41.58 million b/d in April.Global financial markets have concerns over interest rate hikes and recession worries as COVID-19 lockdowns continues in China.
---
Crude oil and natural gas export revenues are a significant part of Libya's economy. In 2021, oil revenues accounted for an estimated 98% of Libya's total government revenues, according to Libya's Central Bank. Libya's oil and natural gas exports accounted for 73% of the country's total value of exports in 2020.7 Real GDP growth fell 31% in 2020 as a result of the political conflicts between factions in the eastern and western regions, the oil export port blockades and pipeline shut-ins, and to a lesser degree, the economic slowdown during the global COVID-19 pandemic.8 After the GNA and the LNA signed a ceasefire and lifted the restrictions on oil production and exports, preliminary real GDP growth estimates rose 70% for 2021.9 We estimate that Libya's net oil export revenues totaled $23 billion in 2019, slightly higher than 2018 totals, as a result of the country's rise in oil export volumes since 2016. We expect that the oil price declines and disruption in Libya's oil supplies in 2020 significantly reduced its net oil export revenues but that the increase in oil prices and resolution of the oil blockades boosted Libya's oil export revenues in 2021 Read More
---
Imperial announces first quarter 2022 financial and operating results
Highest first quarter net income in over 30 years of $1,173 million with Upstream income of $782 million and Downstream income of $389 million, driven primarily by strong market conditions
Highest first quarter cash flow from operating activities in over 30 years of $1,914 million, with free cash flow¹ of $1,635 million Upstream production of 380,000 barrels per day, impacted by extreme cold weather and unplanned downtime at Kearl Downstream quarterly refinery capacity utilization of 93%, third consecutive quarter above 90% Completed construction of the Sarnia Products Pipeline providing enhanced access to the high-value Toronto market and reducing transportation costs
Declared second quarter dividend of 34 cents per share
Announced intention to initiate a substantial issuer bid to purchase up to $2.5 billion of its common shares Read More
---
Britain plans to launch a large scale trial to use hydrogen for home heating, the government said on Tuesday in briefing documents laying out its legislative plans for the year.
Some 80% of British homes are currently heated using natural gas, which the government is seeking to reduce to help meet its climate target of net zero emissions by 2050. Read More
---
OPEC Secretary General, HE Mohammad Sanusi Barkindo, will participate in the 6th Iraq Energy Forum (IEF) in Baghdad, Iraq, which will be held from 18-20 June 2022. The event will also host the formal launch of OPEC's history book 'OPEC 60 years and beyond: A story of courage, cooperation and commitment,' which was prepared to commemorate the Organization's 60th Anniversary. The focus of the publication is to bring to a wider readership OPEC's history, its objectives and its achievements over its first six decades. The Iraq Energy Forum, the country's energy and economic flagship event, will return to provide platform for lively discussion and interactive exchange between a wide range of industry stakeholders. In its sixth iteration, the Forum will attract government officials, policy- and decision-makers, industry leaders, experts and analysts from Iraq and beyond. Read More
---
The EIA sees prices dipping in the second half of the year to $103 per barrel, according to the STEO, before falling to an average of $97 per barrel next year—more than double the average price for 2020. However, the EIA cautioned that it made these projections on May 5, prior to any EU ban on Russian oil imports, which, the EIA says, would raise prices further. For WTI crude, the EIA estimates that the full-year 2022 price will average $98.20, slipping to $9.24 next year.
U.S. crude oil production will average 11.9 million bpd in 2022, up just 700,000 from the average last year. Next year, however, the EIA sees the increase as much more substantial, averaging 12.8 million bpd in 2023—achieving a new record. The EIA prefaced its projections by saying, "The May Short-Term Energy Outlook (STEO) is subject to heightened levels of uncertainty resulting from a variety of factors, including Russia's full-scale invasion of Ukraine."
The EIA pegged April 2022 global consumption of petroleum and liquid fuels at 97.4 million barrels per day—an increase of 2.1 million bpd from last April. Full-year 202 consumption is expected to average 99.6 million bpd—a 200,000 bpd decrease from its April STEO.
The EIA estimates that gasoline prices, which have recently hit new highs in the United States, will average $3.82 this year and $3.51 per gallon next year—up from $3.02 per gallon in 2021 and $2.18 per gallon in 2020. Read More
---
The national average U.S. diesel prices were at a record $5.540 per gallon on Monday, per AAA data, more than $1.20 a gallon over the average gasoline price, and up from $3.111 at this time of the year in 2021.
"Not only are diesel prices at a record high, they are at their largest differential to gasoline on record, surpassing the 98-cent difference in 2008 and currently standing at a $1.20 per gallon premium. While motorists filling with gasoline have seen a slight rise in prices, diesel's surge will be a double whammy as diesel prices will soon be passed along to retail channels, further pushing up the cost of goods," Patrick De Haan, head of petroleum analysis at GasBuddy, said in a weekly commentary on Monday.
A week earlier, De Haan commented that "For now, the rising cost of diesel will surely be felt in the grocery store, hardware store or on your next flight as jet fuel prices accelerate, leading to a continued rise in inflation likely to ripple across the economy." The Fed is seeking to curb the rampant inflation, announcing last week the single largest interest rate hike in more than two decades, when it raised the key rate by 0.50 percentage point. More
---
Nel ASA (Nel, OSE:NEL) reported revenues of NOK 213 million in the first quarter of 2022, up from NOK 157 million in the same quarter of 2021. Nel continues with its scale-up strategy to maintain the leadership position in a market set to grow rapidly. After a reported order intake of NOK 283 million for the period, the company now has a record-high backlog.
Quarterly highlights
Nel ASA (Nel) reported revenue and operating income in the first quarter 2022 of NOK 213 million, up 36% from the first quarter 2021 (Q1 2021: 157).
Order intake this quarter of NOK 283 million (Q1 2021: 263). At quarter end, Nel reported the highest ever order backlog of NOK 1 289 million, up 19% from the first quarter 2021 (up 5% compared to the fourth quarter 2021). EBITDA of NOK -152 million (Q1 2021: -74). Strong cash balance of NOK 3 940 million (Q1 2021: 3 248) following a successful private placement during the quarter which raised NOK 1 500 million in gross proceeds. Ramp-up of production at the new 500 MW line at the Herøya facility continued successfully and the first electrolyser systems were delivered during the quarter. Nel appointed Håkon Volldal as new Chief Executive Officer from July 1, 2022.
Subsequent to the quarter, Nel has decided to secure long-lead items for a new 500 MW alkaline production line. Location in Europe to be decided.
Results continue to be affected by the company's strategy to pursue growth and higher activity levels, including an increasing number of employees working to develop projects, including paid large-scale FEED studies. Increasing price pressure on raw materials and supply chain challenges following the aftermath of Covid-19 and the war in Ukraine is also impacting the results. More
---
Dana Incorporated announced today that it has confirmed its strategic supply relationship with current OEM partner Lion Electric Co. to support its line-up of electric buses as well as medium- and heavy-duty trucks.The strategic relationship covers the supply of the electric drive systems, including electric motors, inverters, and controllers, as well as axles and driveshafts for all Lion Electric platforms, including the LionA, LionC, LionD, LionM, Lion6, and Lion8. Read More
---

Simon Thomson, Chief Executive of Capricorn Energy PLC, will make the following statement at the Company's Annual General Meeting for shareholders today at noon.
The last twelve months have been transformational for Capricorn, with the delivery of two key strategic goals:
Receipt of the India tax refund of US$1.06bn has allowed us to return US$500m to shareholders via tender offer and embark on a buyback programme of up to a further US$200m, whilst retaining significant net cash to drive expansion of the business.
Completing the acquisition of our Egyptian assets from Shell delivered the first step in rebuilding our portfolio with a strategic emphasis on low cost, short capital cycle producing assets with a clear path to decarbonisation, supported longer term by infrastructure-led exploration.
We are pleased with the progress made in our Egyptian operations in the seven months since acquisition and continue to work with our respective JV partners to optimise the development programme and deliver growth. Notably, we have a near term focus on liquids production in the current strong oil price environment. We expect to deliver production within the previously stated guidance range of 37,000 – 43,000 boepd for 2022, with expected capital and operating cost guidance for Egypt also unchanged. We anticipate being towards the upper end of previously guided liquids percentage of production (35-40%).
Production is stable and we are executing new wells successfully, currently in the BED/Sitra and AESW concessions. There are three rigs currently operating with two more expected to be added over the summer. Work-over activity continues to reinstate and optimise production from existing wells and to complete new wells for production or injection.
Exploration in 2022 is focused on Egypt, the UK and Mexico, with much of this activity operated by Capricorn and targeting wells which can be rapidly commercialised if successful. In the UK, we expect to commence drilling the Diadem well in Q2 and are evaluating new 3D seismic data across our Southern North Sea acreage in preparation for a drilling decision later this year. In Egypt, Capricorn-operated drilling is expected to begin later this year in the South Abu Sennan concession, with 3D seismic acquisition taking place this year across the South-East Horus, West El Fayum and North Um Baraka concessions. Elsewhere, we expect to complete our final commitment well in Mexico (Block 7, operated by Eni) this year, and we are reviewing the next phase of investment together with partnering strategies in our acreage offshore Mauritania and Suriname.
Progress continues towards our accelerated net zero greenhouse gas emissions target of 2040 or earlier, with decarbonisation actions underway in our Egypt operations, including the replacement of diesel generation with cleaner burning gas and the centralisation of power and electrification. Capricorn's role in the global energy transition is of particular importance to your Board, and recognising this, a Sustainability Committee has been established to provide oversight of our progress on energy transition and the broader environment, social and governance objectives of the Company.
Looking forward, our focus will continue to be on further expanding the producing asset base by delivering production growth in Egypt and by advancing our targeted exploration programme, whilst also pursuing value accretive strategic opportunities. The Company also expects to benefit from material contingent payments linked to oil price and production levels resulting from the terms of the divestments of its UK producing assets and Senegal development. From this position of strength, we aim to build on our differentiated track record of value creation which has seen us create, deliver and return US$5.5bn to shareholders over the last fifteen years.
The Company will announce half-year results on 6 September 2022. Read More
---
Africa Oil Corp. ("Africa Oil", "AOC" or the "Company") will publish its financial and operating results and related management's discussion and analysis for the three months ended March 31, 2022, after Toronto market close on Thursday, May 12, 2022. Read More
---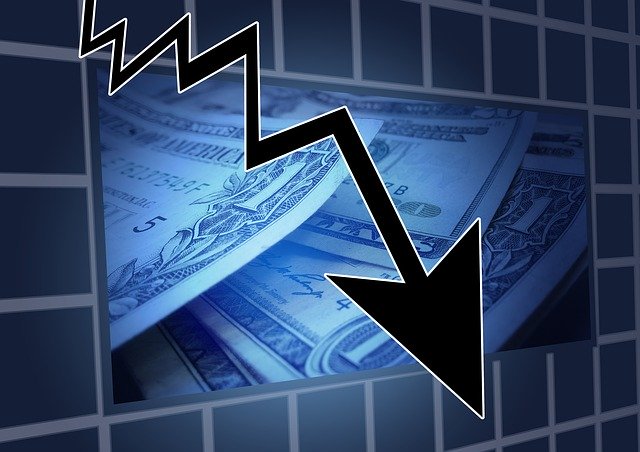 Oil and Gas Blends
Units
Oil Price $
change
Crude Oil (WTI)
USD/bbl
$101.99
Down
Crude Oil (Brent)
USD/bbl
$104.80
Down
Bonny Light
USD/bbl
$106.12
Down
Saharan Blend
USD/bbl
$106.23
Down
Natural Gas
USD/MMBtu
$7.33
Up
OPEC basket 10/05/22
USD/bbl
$108.18
Down
At press time 11 May 2022
---
---
---
Region
Period
Rig Count
Change from Prior
U.S.A
06 May 2022
705
+3
Canada
06 May 2022
91
-4
International
April 2022
806
-9
Baker Hughes
---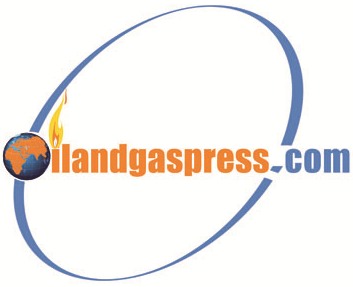 OilandGasPress Energy Newsbites and Analysis Roundup |Compiled by: OGP Staff, Segun Cole @oilandgaspress.
Disclaimer: News articles reported on OilAndGasPress are a reflection of what is published in the media. OilAndGasPress is not in a position to verify the accuracy of daily news articles. The materials provided are for informational and educational purposes only and are not intended to provide tax, legal, or investment advice.