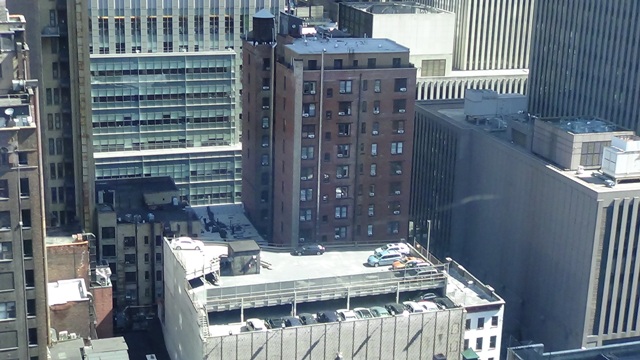 Energy News to 13 Apr. 2022. OPEC daily basket price stood at $102.41/bl, 12 April 2022
OPEC says it would be impossible to replace more than 7m barrels per day (bpd) of Russian oil and other liquids exports lost due to sanctions.
---
Uniper is publishing its sixth Sustainability Report . This provides an overview of the status quo on all of the company's key sustainability topics and addresses the most important progress in 2021, but also highlights areas where there is still need for action. In addition to significantly reducing CO2 emissions, maintaining security of supply with electricity and gas is a central task for Uniper. In this way, Uniper makes an important contribution to social and economic development. Read More

Large-volume hydrogen storage is an essential element of the energy transition and the development of a hydrogen economy in Germany. It is only this way market participants are able to respond to fluctuations in supply and demand in a flexible manner.
Electricity from renewable energies can be converted into hydrogen – so-called green hydrogen – by means of electrolysis and stored in underground gas storage facilities.
The existing gas storage facilities are designed for natural gas and need to be converted for the use of hydrogen. Uniper will test this on a large scale and in a real environment at the former salt cavern storage facility in Krummhörn in northern Germany, which has not been used commercially since 2017. For this purpose, a new cavern will be sunk using an existing well. The storage facility will be one of the first of its kind and is expected to be operational by 2024. Uniper will invest around €10 million in the green future project with a storage volume of up to 250,000 m3 hydrogen. Read More
---
GE (NYSE: GE) announced it has commenced its hydrogen plant readiness assessment of Grain power station in Kent, England, which is the newest combined-cycle gas turbine (CCGT) power station in Uniper's UK portfolio. Since the signing of their cooperation agreement, Uniper and GE have been collaborating closely on the long-term decarbonisation of Uniper's gas-fired power plants and natural gas storage facilities. This could also play a part in helping the UK reach its target of achieving net-zero greenhouse gas emissions by 2050. To support this effort, GE's plant assessment at Grain will seek to develop detailed solutions to enable the 1,365 megawatts (MW) CCGT plant to use blends of hydrogen up to 40% by volume, which could lower its carbon emissions and help achieve Uniper's decarbonisation target. Read More
---
UK Fuel bosses are raking in £30million a DAY as they fail to slash petrol and diesel prices despite campaigners saying they should've dropped by 20p a litre amid fall in global oil prices. People campaigning for fuel prices to decrease said the cost of filling up a car could have decreased by 20p per litre. Read More
---
The U.S. Energy Information Administration (EIA) today published its April Short-Term Energy Outlook (STEO), with updated analysis of current dynamics in the energy sector. EIA also published its Summer Fuels Outlook, an annual supplement examining motor fuel prices through the U.S. summer driving season.
EIA's forecasts remain highly uncertain, largely due to the variety of ways nations, energy producers, and the market could respond to Russia's further invasion of Ukraine. Russia's actions came at a time when global inventories of crude oil, natural gas, and coal were below average, contributing to continued price volatility and high prices. High energy costs are reflected in U.S. gasoline and diesel prices, which hit multiyear highs in March. In the Summer Fuels Outlook, EIA forecasts that the average price of gasoline and the average price of diesel will be the highest inflation-adjusted prices since the summer of 2014. EIA will continue to monitor market dynamics in the energy sector and publish updated information to support a fuller understanding of the evolving situation. More
---
Subsea 7 S.A. (Oslo Børs: SUBC, ADR: SUBCY) today announced that at the 2022 Annual General Meeting (AGM) of shareholders on 12 April 2022 all resolutions were approved. In addition, at the subsequent Extraordinary General Meeting (EGM) of shareholders on the same day, the proposed amendments to the Company's articles of incorporation were all approved, including amendments in relation to the dematerialisation of the Company's shares following the implementation of the Norwegian Central Securities Depository Act, implementing the EU's Central Securities Depositories Regulation. At the AGM, the payment of a dividend of NOK 1.00 per common share was approved. The last day the shares will be traded including the right to receive a dividend will be 27 April 2022. The first trading date ex-dividend will be 28 April 2022 and holders of common shares and ADRs on record at the close of business on 29 April 2022 will be entitled to the dividend. The date of payment of the dividend will be 6 May 2022 for holders of common shares and ADRs. As permitted under the Luxembourg law dated 23 September 2020 on measures concerning the holding of meetings in companies and other legal entities, as amended, both meetings took place without any physical presence. Read More
---
Oil and Gas Blends
Units
Oil Price $
change
Crude Oil (WTI)
USD/bbl
$100.30
Up
Crude Oil (Brent)
USD/bbl
$104.30
Up
Bonny Light
USD/bbl
$105.20
Up
Saharan Blend
USD/bbl
$106.98
Up
Natural Gas
USD/MMBtu
$6.68
Down
OPEC basket 12/04/22
USD/bbl
$102.41
Up
At press time 13 April 2022
---
TotalEnergies and ENEOS signed a joint venture agreement to develop onsite B2B solar distributed generation across Asia[1]. The 50/50 Joint Venture between two major players in the field plans to develop 2 GW of decentralized solar capacity over the next five years. This partnership will capitalize on the strengths of both companies. TotalEnergies will leverage its expertise on this market segment and its global footprint and ENEOS will use its expertise in renewables and its strong brand mainly in Japan to lower the costs of decentralized solutions offered to industrial and commercial customers, making this joint venture one of the most competitive service providers in the region. Read More
---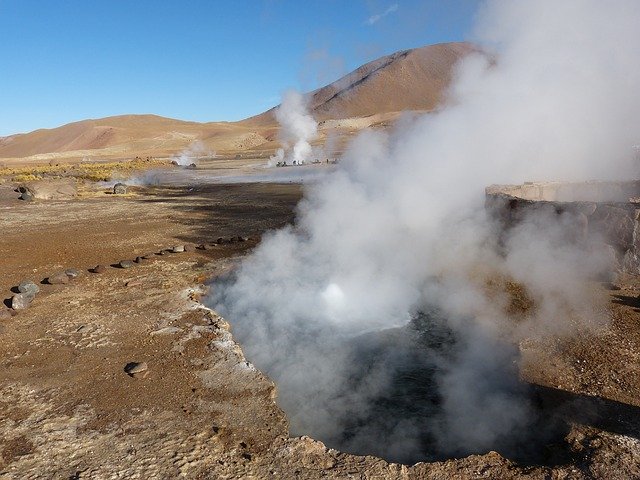 150 companies have called on Commission President von der Leyen to prepare a European strategy for geothermal energy which, if the right policies were in place, could meet half of the EU's heating and cooling demand by 2030, and more. Geothermal energy could also provide balancing services for intermittent renewables and vast stores of lithium and other raw materials needed to accelerate the energy transition and security of supply. Read More
---
---
UK's LSBUD have welcomed Energy Assets Networks as their latest Member.
Energy Assets Networks own and manage final mile gas, electricity and fibre networks serving residential and commercial developments. They partner with housebuilders, developers, major construction companies and contractors to provide competitive asset values and expert technical support linked to local utility connections. They have built a portfolio comprising thousands of domestic connection points that will now be protected through Membership of LSBUD. All LSBUD Users will be alerted if their search falls within the vicinity of Energy Assets Networks' assets and plans will be provided within minutes.
The LSBUD Helpdesk Team are available via email, telephone and online chat if you have any queries. Read More
---
UK's leading online safe digging resource, has announced that this year's National Safe Digging Week will move from its historical spot in September to start on Monday 4th July. The week, designed to raise awareness of the health and safety, financial and brand implications that come from hitting an underground pipe or cable, has moved to July to reflect it being the UK's busiest and most dangerous period for digging. Reasons for this include longer working hours, better weather, temporary workers covering for holidays, and consumers having more opportunity to do home improvements during British Summer Time (BST).
Further to this, the UK is experiencing a digging boom post-pandemic with the Government looking to kick start the economy through investment in large-scale infrastructure projects. This rise in digging activity must not overlook safe digging practices. Richard Broome, MD at LSBUD comments: "We know that the summer, and July in particular, is a hot period for digging – all the data shows this to be the case. Indeed, it is common for industries like farming, construction, highways, telecoms, and utilities, to embark on significant infrastructure projects over the summer. Plus, the general public is making the most of good weather, lighter evenings and having time off work to get out in the garden and get their own digging projects moving. "This is all very well and good, but everyone must dig safely, or else risk serious injuries, even fatalities, as well as the possibility of causing millions of pounds worth of damage. Read More
---
Trina Solar has reached a remarkable milestone, having shipped 100GW of modules in the 25 years since the company was founded in 1997.
Environmental Impact Equivalent to Planting 7.2 Billion Trees Inspired by the signing of the Kyoto Protocol in 1997, Trina Solar was established with headquarters in Changzhou, China, one of the world's earliest photovoltaic (PV) companies. As a leading PV company, Trina Solar has been pioneering solar technology for the past 25 years, during which the diameter of its silicon wafers has grown from 125mm to 210mm and module power generation capacity has increased from less than 100W to 690W. PV power is a major source of clean energy throughout the world, from utility projects to household rooftops. Trina Solar has shipped PV modules to more than 100 countries.
Collectively, this 100GW of PV modules can generate about 135 billion kWh of clean-energy power, reducing annual global CO2 emissions by 135 million tons, and standard coal consumption by 54.54 million tons, the equivalent of planting 7.29 billion trees. Read More–>
---

Tests demonstrate Trina Solar 210mm Vertex modules' higher energy yield
Three major advantages in technology led to increased power. Field tests for more than 12 months prove Vertex modules' significant power output performance advantages up to 1.7%. Data from two outdoor test sites in Changzhou and Yinchuan, China show that the power output of Vertex modules is higher than that of M10 540W modules, the highest being up to 1.7%. Field test in Changzhou: This field test in the National Photovoltaic Science and Technology Laboratory of Trina Solar began in September, 2020. By March, 2021 the single-watt power output capacity of the 210 Vertex series mono-facial modules was1.6% higher than that of M10 540W modules. Read More
---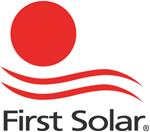 First Solar, Inc. announced that Origis Energy, one of America's largest solar and energy storage developers, has placed an order for 750 megawatts (MW)DC of responsibly-produced thin film photovoltaic (PV) solar modules. The deal, which was booked prior to the release of First Solar's Q4 and Full Year 2021 earnings in February, utilizes First Solar's agile contracting approach and Origis will benefit from any advances in technology through 2024, when the Cadmium Telluride (CadTel) thin film modules will be delivered to its projects across the United States.
First Solar and Origis share a long-standing relationship spanning five years and over 1.5 gigawatts (GW)DC of thin film modules. Designed and developed at its research and development (R&D) centers in California and Ohio, First Solar's responsibly produced advanced thin film PV modules set industry benchmarks for quality, durability, reliability, design, and environmental performance. First Solar is investing $680 million in expanding America's domestic PV solar manufacturing capacity by 3.3 GW annually, by building its third US manufacturing facility, in Lake Township, Ohio. Read More
---
U.S. Rig Count is up 16 from last week
Canada Rig Count is down 13 from last week to 111.

Region
Period
Rig Count
Change from Prior
U.S.A
8th April 2022
689
+16
Canada
8th April 2022
111
-13
International
March 2022
815
—
Baker Hughes
---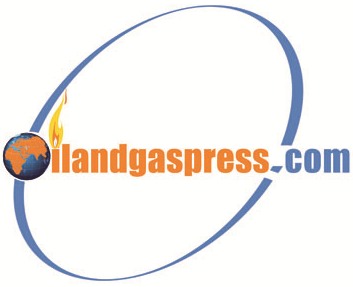 OilandGasPress Energy Newsbites and Analysis Roundup |Compiled by: OGP Staff, Segun Cole @oilandgaspress.
Disclaimer: News articles reported on OilAndGasPress are a reflection of what is published in the media. OilAndGasPress is not in a position to verify the accuracy of daily news articles. The materials provided are for informational and educational purposes only and are not intended to provide tax, legal, or investment advice.