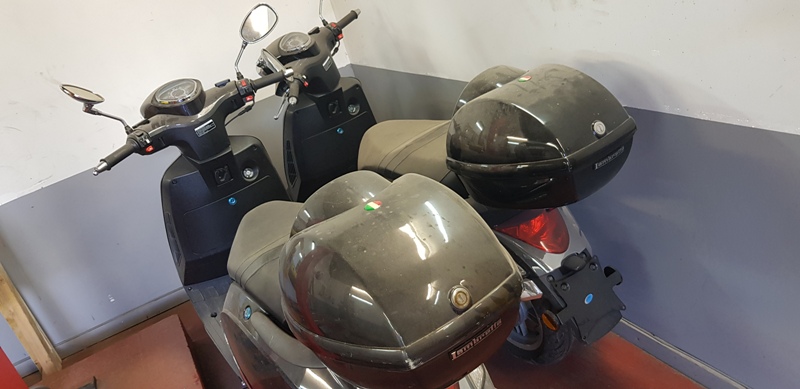 Energy News to 13 May 2022. OPEC daily basket price stood at $109.30/bl, 12 May 2022
On the issue of a windfall tax on the profits of oil and gas companies
"I'm not naturally attracted to the idea of them (windfall taxes) but what I do know is that these companies are making a significant amount of profit at the moment because of these very elevated prices," UK Minister, Rishi Sunak reportedly told BBC television.
The chancellor continued, "What I want to see is significant investment back into the UK into the economy for jobs and energy security and I want to see that soon. If that doesn't happen then, as I've said, no option is off the table."
---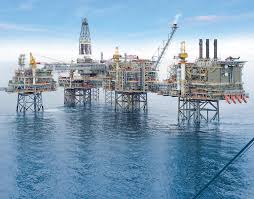 On May 3, CNOOC Limited announced that Mero 1 project has commenced production safely.
Mero field is located in the Santos Basin pre-salt in the sea area of southeastern Brazil, with an average water depth of 1,930 meters, more than 150 kilometres from Rio de Janeiro. Mero 1 Project will be developed by the traditional deep-water pre-salt development mode, FPSO+Subsea. It has 6 producing wells and 7 injectors currently, and capacity to produce 180,000 barrels of crude oil per day.
The FPSO used in Mero field was completed in December 2021 and arrived in Brazil in January 2022. It will be able to store around 1.4 million barrels of crude oil and is one of the largest adapted FPSO in the world.
"Mero field, which contains extremely rich oil and gas resources, is the third-largest subsalt deep-water oilfield globally," said Xia Qinglong, president of the company. "The production of Mero 1 will not only become a significant growth driver for CNOOC Limited's overseas oil and gas production. The company will take this as an opportunity to further enrich experience and strengthen key technology breakthroughs, and sincerely work with partners to co-create a world-class benchmarking collaboration project, thus to have a positive impact on both the sustainable economic and social development of Brazil." CNOOC Petroleum Brasil Ltda, a wholly-owned subsidiary of CNOOC Limited, holds 9.65% interest. Petrobras is the operator and has 38.6% interest, TotalEnergies holds 19.3% interest, Shell Brasil holds 19.3% interest, CNODC holds 9.65% interest, and Pré-Sal Petróleo S.A –PPSA holds 3.5% as the Federal Union representative in non-contracted areas. Read More
---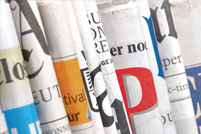 East China's coastal province of Shandong is aiming high in developing its offshore wind power industry.
The construction of an offshore wind farm invested by Shandong Energy Group Co., Ltd. has kicked off recently. Located in the Bohai Sea area, the 500,000-kW project will include 60 wind turbines, a 220-kV offshore voltage step-up station and an onshore controlling center.
After its full operation at the end of 2022, the project will generate 1.7 billion kWh of electricity annually, which can contribute to the reduction of some 1.33 million tonnes of carbon dioxide. Read More
---
The Financial Supervisory Authority of Norway has on May 11, 2022, approved Odfjell SE's Registration Document and a Securities Note, both dated May 11, 2022.
The Registration Document and Securities Note were prepared in connection with the listing on the Oslo Stock Exchange of the Odfjell SE FRN senior unsecured NOK 275,000,000 bond tap issue dated November 19, 2021 with temporary ISIN NO0011154676. The Registration Document and Securities Note are available at Odfjell.com. The bond issue with temporary ISIN NO0011154676 will be merged with the bond issue with original ISIN NO0010832181 on May 18, 2022. Read More
---
KBR (NYSE: KBR) has signed a Memorandum of Understanding (MoU) with JLB Yaran that will further enhance KBR's engagement with Australian First Nations communities and businesses. The agreement was signed at the 2022 Indo Pacific Conference in Sydney Australia. Under the non-binding agreement signed on Gadigal land, and witnessed by First Nations Elder Aunty Mary Doctor, KBR will collaborate with JLB Yaran to help recruit, connect and engage with First Nations peoples for multiple opportunities in locations across Australia. This will integrate JLB Yaran into KBR's wider technical support network. Rob Hawketts, Vice President of Government Solutions APAC said, "KBR is committed to the development and empowerment of First Nations companies, particularly in the Australian defence industry. I am proud to have signed this Memorandum of Understanding with JLB Yaran so that we can continue to grow our partnership and foster greater opportunities for Australian First Nations communities." JLB-Yaran is an Indigenous and veteran-owned professional service provider with a long history of supporting defence industry. The JLB-Yaran team has Australian Defence experience, both in and out of uniform, further enhancing their ability to support the Australian Defence Force. The signing of this MoU with JLB Yaran forms part of KBR Australia's Reconciliation Action Plan (RAP), which the company has been implementing for more than two years. The KBR RAP provides a framework upon which KBR can realise its vision for reconciliation and provides practical steps to engage with and respect First Nations organisations and improve cultural understanding throughout KBR Australia. Read More
---
Zion Oil & Gas, Inc. (OTCQX: ZNOG) files for a new exploration license in the Megiddo-Jezreel Valley on the same 99,000 area as the previous #401 license and the current #428 license. "This new exploration license application will further our current and future work plans in Israel," stated Vice President and Managing Director in Israel, Jeff Moskowitz.
All well-testing, completion, and stimulation equipment are at the Haifa port or on location in Israel for the next phase of Zion's operations. Zion's MJ-02 well has been completed through casing, liner, and cementing. Ongoing operations include well stimulation and DST testing. All necessary equipment to conduct the well stimulation and DST testing are in-country despite the global logistical backlog. Simultaneously with the new exploration license filing, Zion has submitted a petition seeking administrative approval of a term of three-years for the #428 exploration license under Israel's petroleum law. Read More
---
---
---
Siemens will quit the Russian market due to the war in Ukraine, it said on Thursday, taking a 600 million euro ($630 million) hit to its business during the second quarter, with more costs to come. The German industrial and technology group became the latest multinational to announce losses linked to its decision to leave Russia following the Feb. 24 invasion, which Moscow calls a "special military operation". Read More
---
Total crude/condensate loadings by OPEC+ stood at 28.6mbd in April, down by 240kbd m-o-m, despite a sharp rise in Russian crude loadings (+600kbd m-o-m). Buying interest from many (mostly Europeans) for Russian crude has waned in recent weeks but India and China have stepped up purchasing of Baltic and Black Sea Russian crude.
In contrast to Russia, most other large producers in OPEC+ have barely, if at all, upped crude loadings in April. Amongst the largest producers, Saudi Arabia, Kuwait and Libya posted lower m-o-m crude loadings in April, the latter impacted by production shut-ins and blockades at terminals. And West African suppliers Nigeria and Angola also saw declines, underlining a longer, more structural decline in production. Aside from Russia, the only significant exception among the OPEC+ group to have increased crude loadings was the UAE, posting a m-o-m increase of 480kbd. Read More
---
Genel Energy plc announces the following update on the Sarta PSC (30% working interest and operator). Testing of the Sarta-5 appraisal well has been completed. While oil was recovered to surface from a number of intervals, notably c.800 bbls of light oil from the Najmah formation, stable and sustained commercial flow of oil was not achieved from the primary reservoir objectives of the Mus and Adaiyah formations nor the secondary Lower Sargalu or Najmah formations. None of the intervals tested were able to support sustained flow of reservoir fluids, indicating that the reservoirs at this location are tight. This was identified as a critical pre-drill risk of this appraisal well. The presence of oil associated with both the primary and secondary Jurassic reservoir intervals, 12 km southeast of the Sarta pilot EPF, will now be subject to further investigation and integration into the joint venture's understanding of the Sarta field and future planning. The well will now be suspended according to KRI regulations. The Sarta appraisal programme continues at Sarta-6, c.6 km to the west of the pilot EPF, with test results expected in Q3. Read More
---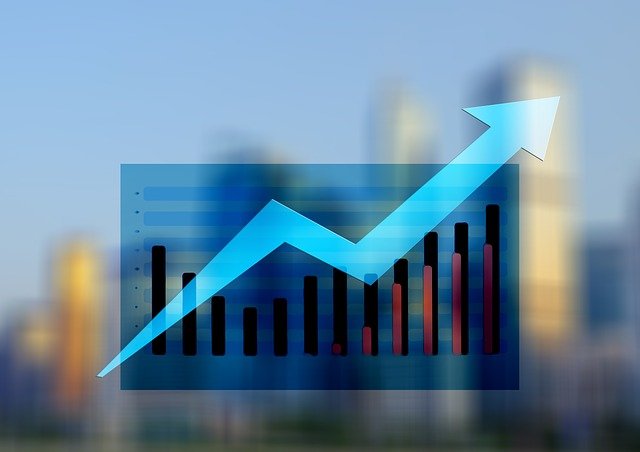 Oil and Gas Blends
Units
Oil Price $
change
Crude Oil (WTI)
USD/bbl
$107.20
Up
Crude Oil (Brent)
USD/bbl
$108.70
Up
Bonny Light
USD/bbl
$111.20
Up
Saharan Blend
USD/bbl
$111.06
Up
Natural Gas
USD/MMBtu
$7.67
Up
OPEC basket 12/05/22
USD/bbl
$109.30
Up
At press time 13 May 2022
---

Court and Prison are now sites of Civil Resistance
Since Tuesday May 4th Birmingham County Court has been at the centre of Just Stop Oil supporters' continuation of Civil Resistance.
So far 17 Just Stop Oil Supporters have refused to attend court when summoned, either staying away, refusing to leave their prison cells or returning to the Kingsbury Oil Depot where an injunction brought by Valero Energy is in place.
Today, as the horrific climate busting implications of fossil fuel companies' plans were revealed , 12 Just Stop Oil supporters travelled to Kingsbury and broke the injunction, six of them disobeying a summons to attend Birmingham County Court to do so. One those who is refusing to attend court is Hannah Torrance Bright, 20 based in Glasgow, she said
"I'm refusing to attend court because I won't accept the legitimacy of any legal process that so blatantly protects the profit of the fossil fuel companies over the futures of the people. I committed to putting my body on the line to fight this gross injustice, and I am choosing to continue doing that over attending a court date that could see me fined or imprisoned for begging the UK government for a livable future".
Just Stop Oil expects all 12 to be arrested and Hannah Torrance, 20 from Glasgow, Beth Garrett from Yorkshire and Rajan Naidu, 71 from Birmingham, Karen Wildin, 58, Leicestershire, Joe Howlett, 32, Somerset and Victoria Lindsell, 66, Warwickshire to be held on remand until they attend court. Yesterday eight Just Stop Oil supporters who had been held in custody for nine days for failing to attend court had their cases heard at Birmingham County Court. Barry Mitchel, 71 from Shropshire chose to remain in the court cell and not attend in the dock, Dr Sarah Benn, 55 a GP from the West Midlands made a mitigation statement, but was warned a number of times by Judge Kelly for making a 'political speech'. Benn continued, resulting in Judge Kelly leaving the court after asking that Benn be carried out. Read More
---
Karoon Energy Ltd has exercised options to add the drilling of up to two wells at the Neon field offshore Brazil to the work scope of the semi-submersible rig Mærsk Developer. The contract extension has a duration of 80 days, in direct continuation of the rig's previous work scope. The contract extension has a firm contract value of approximately USD 21m. Read More
---
Hyundai Motor Group (the Group) has won multiple honors at the 2022 Autocar 'Britain's Best Car Awards'. The five accolades include three product wins: 'Best Electric Car' for the EV6, 'Best Large Car' for Hyundai Santa Fe, and 'Best Affordable Driver's Car' for the Hyundai i20 N, as well as individual recognition for the Group's Executive Design Advisor Peter Schreyer and Hyundai's Global Design Head SangYup Lee. The awards haul reaffirms the Group's hard-earned position as an automotive industry leader in design and product development. Commenting on his award, designer Peter Schreyer said: "It is an honor to receive this Lifetime Achievement Award. I have been fortunate to have been involved in many projects over my 40+ year design career and privileged to work with some very talented teams to develop vehicles that have resonated with customers the world over." Read More
---
---
Region
Period
Rig Count
Change
U.S.A
06 May 2022
705
+7
Canada
06 May 2022
91
-4
International
April 2022
806
-9
Baker Hughes
---
OilandGasPress Energy Newsbites and Analysis Roundup |Compiled by: OGP Staff, Segun Cole @oilandgaspress.
Disclaimer: News articles reported on OilAndGasPress are a reflection of what is published in the media. OilAndGasPress is not in a position to verify the accuracy of daily news articles. The materials provided are for informational and educational purposes only and are not intended to provide tax, legal, or investment advice.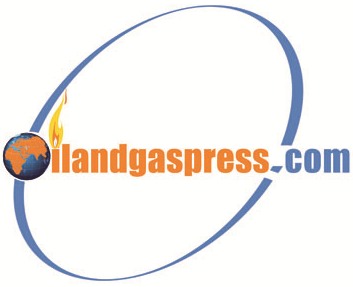 Oil and gas press covers, Energy, Climate, Renewable, Wind, Biomass, Sustainability, Oil Price, LPG, Solar, Marine, Aviation, Fuel, Hydrogen, Electric ,EV, Gas, News and Analysis