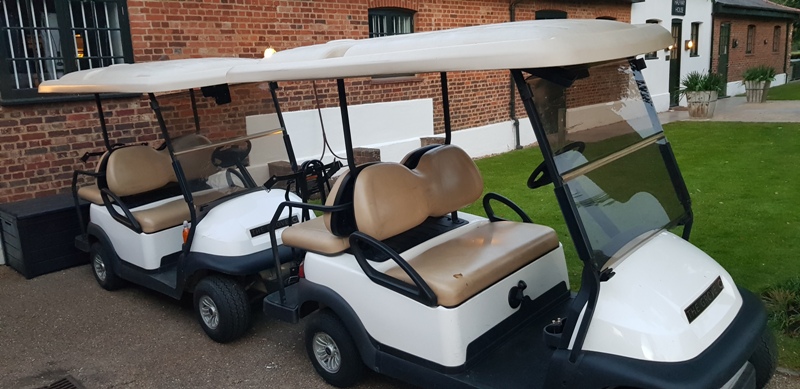 Energy News to 16 May 2022. OPEC daily basket price stood at $112.37/bl, 13 May 2022
Russian oil supply could fall by as much 3 million barrels a day in second half of year, according to IEA Oil Market Report – May 2022.
Soaring pump prices and slowing economic growth are expected to significantly curb the demand recovery through the remainder of the year and into 2023. Moreover, extended lockdowns across China where the government struggles to contain the spread of Covid-19 are driving a significant slowdown in the world's second largest oil consumer.
---
Abu Dhabi renewable energy company Masdar has signed a deal with the National Petroleum Construction Company (NPCC) to explore opportunities in offshore wind and green hydrogen production. The memorandum of understanding, which is expected to boost UAE's efforts towards clean energy transition, also covers collaboration in other renewable energy technologies, including battery storage, according to a statement on Friday. A subsidiary of National Marine Dredging Company (NMDC), NPCC is one of the leading engineering procurement and construction companies in the region. Read More
---
Tullow Oil plc has prepared the following consolidated report in respect of payments made to governments for the year ended 31 December 2021 in accordance with the Reports on Payments to Governments Regulations 2014 (2014/3209) as amended by the Reports on Payments to Governments (Amendment) Regulations 2015 (2015/1928) and DTR 4.3A of the Financial Conduct Authority's Disclosure and Transparency Rules. Further details, including the basis of preparation, can be found in the Company's Payment to Government Report. Read More
---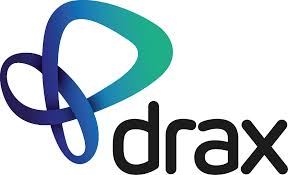 Drax has partnered with the University of Nottingham and Promethean Particles to trial a pioneering new bioenergy with carbon capture and storage (BECCS) process at its North Yorkshire power station.The new process uses a type of solid sorbent called metal-organic frameworks (MOFs), which Promethean Particles are a global pioneer in the development and deployment of, to capture the CO2 released when sustainable biomass is used to generate electricity. CCS technologies typically use liquid solvents. Read More
---
Petrobras, following up on the release disclosed on 12/17/2020, informs that it concluded the sale of its entire stake in fourteen onshore exploration and production fields, called Recôncavo Cluster, located in the state of Bahia, to 3R Candeias S.A., previously named Ouro Preto Energia Onshore S.A., a wholly owned subsidiary of 3R Petroleum Óleo e Gás S.A.. The total amount of the sale was US$ 256 million, having been paid (a) US$ 10 million at the signing of the contract on 12/17/2020 and (b) US$ 246 million on today's date, already considering the adjustments foreseen in the contract. This disclosure is in accordance with Petrobras' internal rules and with the provisions of the special procedure for the assignment of rights of exploration, development and production of oil, natural gas and other fluid hydrocarbons, provided for in Decree 9,355/2018. Read More
---
The latest IEA's Monthly Electricity Statistics report including February 2022 data shows that for Total OECD:
In the OECD, total net electricity production was 887.5 TWh in February 2022, down by 11.6% compared to January 2022 (month-over-month) and up by 1.4% compared to February 2021 (year-over-year). February 2022 was a favorable month for renewables, with total renewable electricity production reaching 297.3 TWh, up by 7.5% compared to February 2021 and down by 3.5% compared to January 2022. The growth was driven by wind and solar power, where production increased by 34.3% and 22.3%respectively on a year-to-year basis. On the other hand, hydropower production fell to 116.5 TWh (-13.7% m-o-m and -11.0% y-o-y) mainly because of dry weather in South America and in Southern Europe. Conventional thermal production declined by 15.5% in February 2022 compared to January 2022 at 469.2 TWh and decreased by 1.6% compared to the same period last year. On a monthly basis, the decrease was equally split between coal and natural gas, which fell by 16.1 % and 14.7% m-o-m, respectively. The share of combustible fuels in the OECD electricity mix was 52.9%, in line with previous year's levels. Read More
---
Volkswagen shareholders formally approve actions of Board of Management and Supervisory Board and adopt resolution on dividend for 2021 At the virtual Annual General Meeting of Volkswagen AG, the shareholders voted by a majority of 99.9982% percent to approve the recommendation of the Board of Management and the Supervisory Board to increase the dividend for fiscal year 2021 compared with the previous years to 7.50 EUR per ordinary share and 7.56 EUR per preferred share. Approximately 3.8 (2.4) billion EUR will therefore be distributed to shareholders for the last fiscal year. The resolution on the formal approval of the members of the Board of Management and the Supervisory Board who held office in fiscal year 2021 was passed. In addition, Mansoor Ebrahim Al-Mahmoud was elected to the Supervisory Board. He succeeds Dr. Hussain Ali Al Abdulla, who resigned prior to the expiry of his term of office. Furthermore, at a meeting following the Annual General Meeting, the Supervisory Board elected Jens Rothe to succeed Bertina Murkovic on the Executive Committee of the supervisory body. Read More
---
Vertical PV system for green rooftops
The system is based on heterojunction solar cell technology with an efficiency of 22% and a bifaciality of up to 90%. Its temperature coefficient is -0.26 C. Called HM–1 QUATTRO–220S, the system creates a 10 cm distance from the rooftop to the lower edge of the solar panels, which will be suitable for the bulk of green roofs with sedum plants. The units consist of a mounting system and solar panels in a single pre-assembled piece, which the manufacturer said makes them very fast to mount. The geometry with low-building vertical panels has no or very low need for fastening or ballast, which further simplifies the mounting job. Each unit measures 1,600 mm x 1,510 mm x 350 mm and weighs 24.5 kg. It also features an IP68 enclosure rating and 3.2 mm double-tempered glass. Read More
---
Volkswagen is driving electric mobility more consistently and more enthusiastically than any other mobility group. By 2025, the company is – depending on market trends – aiming to make and sell up to three million all-electric cars each year. The model portfolio will be comprehensively electrified and already ranges from the Volkswagen ID.3 through the Audi Q4 Sportback e-tron to the Porsche Taycan. The Volkswagen Group is investing heavily in the mobility of the future: The plan is to pump just under 73 billion euros into electric mobility, digitalisation and hybridisation, 35 billion of which is earmarked for electric mobility. Additionally, the joint ventures in China will receive 15 billion euros over the coming years. Read More
---
By 2030 the automobile will have changed fundamentally: the focus will be on electric drive, connectivity and autonomous driving. With the "NEW AUTO – Mobility for Generations to Come" group strategy, Volkswagen is future-proofing itself and will have already invested around 27 billion euros in the digitalisation of product and corporation by 2025. The message is clear: Volkswagen is transforming into a tech group and, going forward, will offer their customers everything from a single source, from hardware through software to services. Read More
---
Natural gas has potential to expand significantly over the coming decades in G20 and propel South East Asia's growth trajectory The upcoming G20 Energy Ministerial under the Presidency of Indonesia signals an opportunity to emphasise the soaring role of natural gas in satisfying growing energy needs of G20 and recognise importance of natural gas for the World when "recover together – recover stronger". Natural gas has a crucial role in satisfying growing energy needs, whilst contributing to air quality improvement and climate change mitigation; its share in the global energy mix is expected to increase from 23% to 27% by 2050. Read More
---
Oil and Gas Blends
Units
Oil Price $
change
Crude Oil (WTI)
USD/bbl
$108.80
Up
Crude Oil (Brent)
USD/bbl
$109.50
Up
Bonny Light
USD/bbl
$113.70
Up
Saharan Blend
USD/bbl
$113.69
Up
Natural Gas
USD/MMBtu
$7.80
Up
OPEC basket 13/05/22
USD/bbl
$112.37
Down
At press time 16 May 2022
---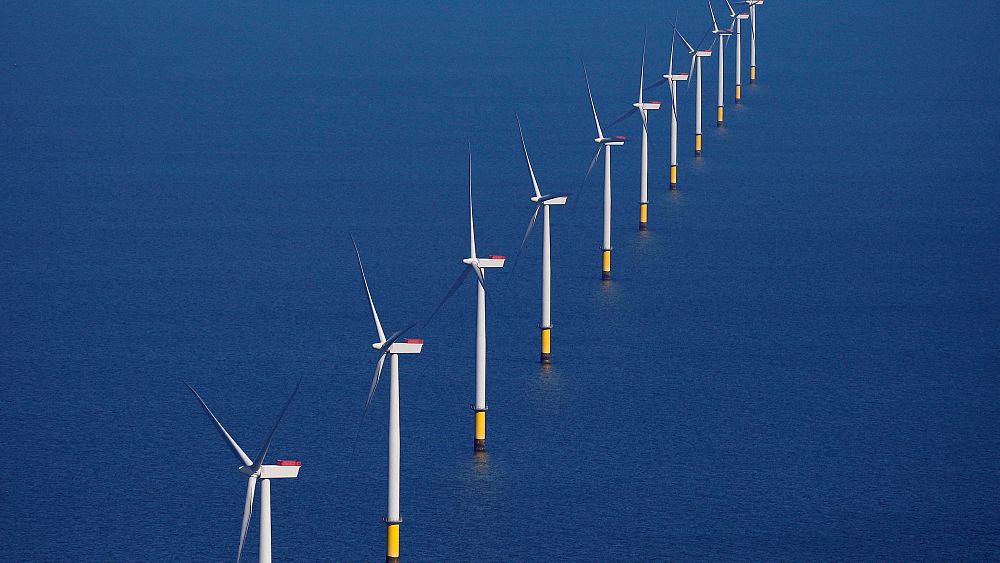 Norway has unveiled plans for a major expansion of its offshore wind energy production by 2040, aiming to turn a country that has built its wealth on oil and gas into an exporter of renewable electricity. The centre-left government, which has come under fire from environmentalists for continuing to support the oil and gas industry, set a target to develop 30 gigawatts (GW) of offshore wind capacity by 2040. "This would nearly double our power output," says Prime Minister Jonas Gahr Støre. Norway, which says the world still needs its oil and gas during the transition to a cleaner energy future, believes developing offshore wind will allow it to build on the know-how of its existing energy industry. Read More
---
According to the agency, the growth of global demand for crude is seen slowing down to 1.9 million bpd during the current quarter from as much as 4.4 million in the first quarter of the year because of inflationary pressures and, of course, higher oil prices. In the second half of the year, this growth rate is seen by the IEA dropping sharply to just 490,000 bpd. If that does happen, such a slowdown would be a great help in offsetting any lost Russian production. But that would likely depend on the lockdowns in China, which are being cited by analysts as the main reason for oil demand growth revisions at the moment. Read More
---
Africa is conservatively forecast to reach peak gas production at 470 billion cubic meters (Bcm) by the late 2030s, equivalent to about 75% of the expected amount of gas produced by Russia in 2022, according to Rystad Energy research. In early March, the European Union announced it aims to reduce its dependence on Russian gas by two-thirds by the end of this year alone and is currently headed for a supply crunch that will reverberate around the globe.
Even with the number of gas projects being developed or currently delayed, Africa still has significant production potential. The continent is forecast to increase its gas output from about 260 Bcm in 2022 to as much as 335 Bcm by the end of this decade. If oil and gas operators decide to up the ante on their gas projects on the continent, near and mid-term natural gas production from Africa could surpass the above conservative forecasts. Russia has historically been the dominant natural gas supplier to Europe, with an average of about 62% of overall gas imports to the continent over the past decade. Africa has also been a consistent gas exporter to Europe during that time, with an average of 18% of European gas imports coming from Africa. Read More
---
OPEC Secretary General, HE Mohammad Sanusi Barkindo, was received by the President of the Bolivarian Republic of Venezuela, HE Nicolas Maduro Moros, at the Miraflores Palace, Caracas. They held a working meeting to discuss ongoing developments in the oil market. President Maduro presented the Secretary General with the highest civilian honour in Venezuela, the Order of General Francisco de Miranda, first class. The award recognized the Secretary General's outstanding stewardship of OPEC for the last six years. The ceremony was televised live by the Venezuelan national broadcaster and attended by high level Venezuelan dignitaries and members of the diplomatic corp. The Order of Francisco de Miranda is conferred by the Bolivarian Republic of Venezuela in memory of Francisco de Miranda, Venezuela and Latin American independence hero, who is considered one of the most influential Venezuelans in modern history. This national honor recognizes Venezuelan citizens and foreigners who have made an indelible contribution to the progress of the country, exemplifying outstanding merits. President Maduro praised the Secretary General as an 'exceptional leader,' who had been instrumental in navigating the oil industry through two oil price cycles: the 2014-16 downturn caused by supply outpacing demand and the 2020 contraction of demand due to the COVID-19 pandemic. Read More
---
---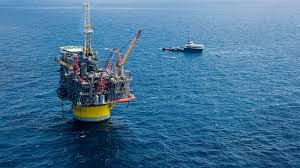 U.S. Rig Count is up 9 from last week to 714 with oil rigs up 6 to 563, gas rigs up 3 to 149 and miscellaneous rigs unchanged at 2.
Canada Rig Count is down 3 from last week to 88, with oil rigs down 5 to 37, gas rigs up 2 to 51.
Region
Period
Rig Count
Change
U.S.A
13 May 2022
714
+9
Canada
13 May 2022
88
-3
International
April 2022
806
-9
Baker Hughes
---
Renewable electricity capacity additions broke another record in 2021 and biofuels demand almost recovered to pre-Covid levels, despite the continuation of logistical challenges and increasing prices. However, the Russian Federation's (hereafter, "Russia") invasion of Ukraine is sending shock waves through energy and agriculture markets, resulting in an unprecedented global energy crisis. In many countries, governments are trying to shelter consumers from higher energy prices, reduce dependence on Russian supplies and are proposing policies to accelerate the transition to clean energy technologies. Renewable energy has great potential to reduce prices and dependence on fossil fuels in short and long term. Although costs for new solar PV and wind installations have increased, reversing a decade-long cost reduction trend, natural gas, oil and coal prices have risen much faster, therefore actually further improving the competitiveness of renewable electricity. Read More
---
OilandGasPress Energy Newsbites and Analysis Roundup |Compiled by: OGP Staff, Segun Cole @oilandgaspress.
Disclaimer: News articles reported on OilAndGasPress are a reflection of what is published in the media. OilAndGasPress is not in a position to verify the accuracy of daily news articles. The materials provided are for informational and educational purposes only and are not intended to provide tax, legal, or investment advice.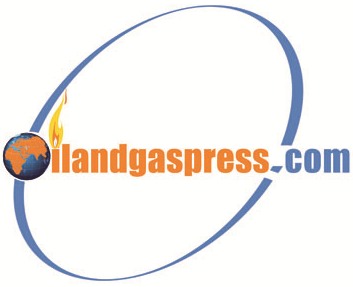 Oil and gas press covers, Energy, Climate, Renewable, Wind, Biomass, Sustainability, Oil Price, LPG, Solar, Marine, Aviation, Fuel, Hydrogen, Electric ,EV, Gas, News and Analysis