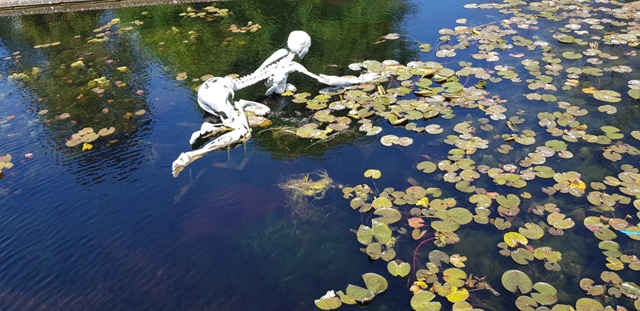 Energy News to 18 May 2022. OPEC daily basket price stood at $117.20/bl, 17 May 2022
Oil prices up on Tuesday as the market anticipates a resurgence in oil demand from China. API reported a draw in gasoline inventories of 5.102 million barrels for the week ending May 13—after the previous week's 823,000-barrel build.
---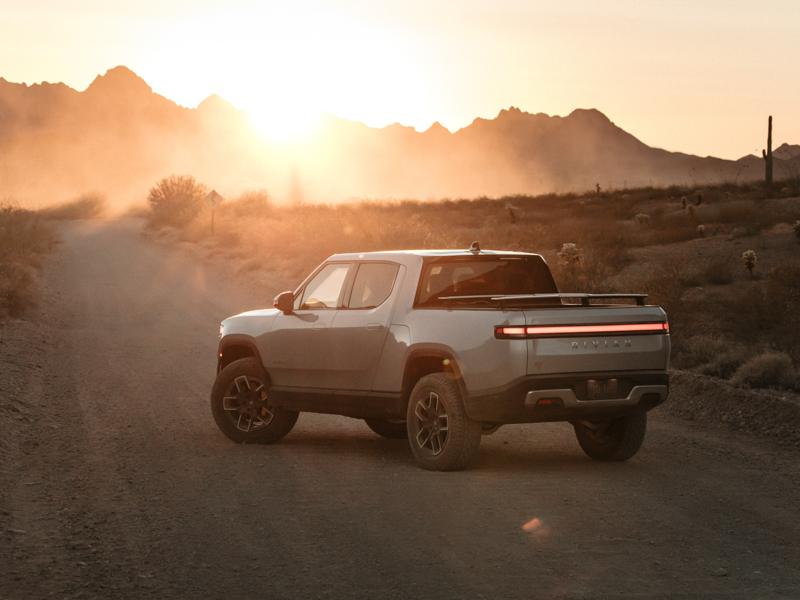 Rivian and Clearloop partner on solar project. Rivian and Nashville-based Clearloop are partnering to bring online Rivian's first megawatt of renewable electricity in a uniquely impactful way. Their approach brings solar energy to a part of the country where new renewable development can help to maximize system-wide carbon reductions.
The Paris Solar Farm – Puryear in Tennessee will be the first installation in Henry County, which is located on the Sun Belt roughly 100 miles east of Nashville. The project utilizes unique approaches to financing and siting that aim to put renewables on more fossil-fueled grids where they can displace more coal and natural gas. Read More
---
TotalEnergies, through its affiliate TotalEnergies E&P USA, Inc., announces the sanction of the Ballymore development, located 120 kilometers off the coast of Louisiana in the U.S. Gulf of Mexico. TotalEnergies holds a working interest of 40% in Ballymore. Co-owner Chevron U.S.A. Inc., a subsidiary of Chevron Corporation, holds a 60% working interest as operator. The Ballymore field will be developed through 3 production wells, tied back to the Chevron-operated Blind Faith Floating Production Unit. First Oil is expected in 2025 with a capacity of 75,000 barrels of oil per day. By utilizing existing infrastructure, the project ensures the lowest development costs and lower emission intensity. Read More
---
The International Aviation Climate Ambition Coalition was launched at the COP26 climate change summit in Glasgow.
Through this declaration, member states of the coalition commit to working together to support the adoption of an ambitious global goal for international aviation CO2 emissions by the International Civil Aviation Organization.
They also commit to supporting specific measures to reduce aviation emissions including sustainable aviation fuels, the CORSIA global offsetting scheme and new aircraft technologies. Read More
---
Diesel fuel prices hit new record high as UK moves away from importing Russian oil
RAC fuel spokesperson Simon Williams said: "Sadly, despite the Chancellor's 5p a litre duty cut the average price of a litre of diesel has hit a new record high at 180.29p. Efforts to move away from importing Russian diesel have led to a tightening of supply and pushed up the price retailers pay for diesel. While the wholesale price has eased in the last few days this is likely to be temporary, especially if the EU agrees to ban imports of Russian oil.
"Unfortunately, drivers with diesel vehicles need to brace themselves for yet more pain at the pumps. Had Mr Sunak reduced VAT to 15% as we call on him to do instead of cutting duty by 5p, drivers of diesel vehicles would be around 2p a litre better off, or £1 for every full tank. As it is, drivers are still paying 27p VAT on petrol and 29p on diesel, which is just the same as before the Spring Statement.
"The average price of petrol is also on the rise having gone up nearly 3p a litre since the start of the month to 166.65p which means it's less than a penny away from the all-time high of 167.30p set on 22 March." Read More
---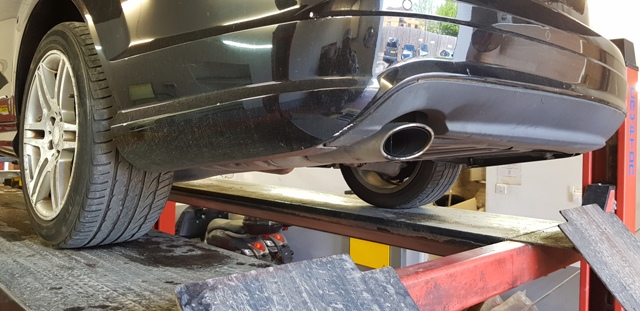 In a move to tackle the ongoing cost of living crisis, the UK Government has announced a series of proposals to help people across the UK – including changes to MOT rules. Drivers could be about to save more than £55 a year – with the annual Ministry of Transport (MOT) Test set to be scrapped and replaced with a check every 2 years.
The idea was shared with senior party members by Transport Secretary Grant Shapps at a Cabinet meeting earlier this week.
With inflation at a 30-year high, the fuel crisis, supply chain issues relating to the Russian invasion of Ukraine, and household bills rising at alarming rates – the Prime Minister urged MPs to look for 'innovative ways' to find solutions to the challenges. Read More
---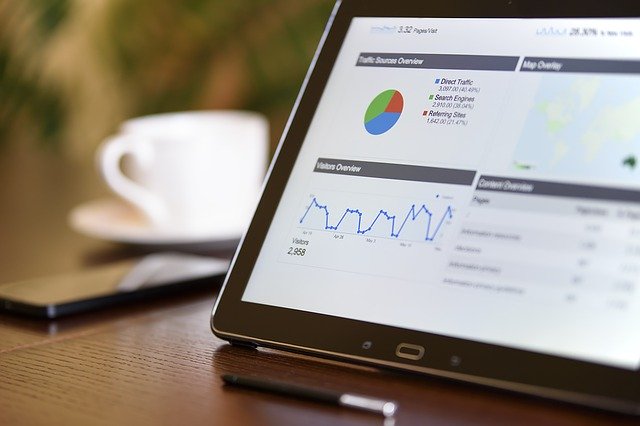 Mercedes-Benz Group AG achieved strong financial results in the first quarter of 2022, boosted by pricing power, the sharpened focus on top-end vehicles and premium vans, combined with ongoing cost discipline. These measures helped to lift the adjusted Return on Sales at Mercedes-Benz Cars to 16.4% and to 12.6% for Mercedes-Benz Vans even as the COVID-19 pandemic, semiconductor supply-chain bottlenecks and war in Ukraine continued to impact business.
Group EBIT rose 11% to €5.2 billion (Q1 2021: €4.7 billion). Earnings were impacted by a positive €918 million gain from the sale of Canadian own retail operations and the partial sale of MB Grand Prix, nearly offsetting €709 million in expenses tied to adjustments of industrial business activities in Russia and €281 million in expenses related to diesel vehicles. Read More
---
Special model of the first performance hybrid for the 55th anniversary of Mercedes-AMG
Affalterbach. The Mercedes-AMG GT 63 S E PERFORMANCE (fuel consumption weighted, combined WLTP: 7.9 l/100 km; CO2 emissions weighted, combined WLTP: 180 g/km; power consumption weighted, combined WLTP: 12.0 kWh/100 km)[1] is the Affalterbach brand's most powerful production model to date thanks to technology transfer from Formula 1™. The innovative hybrid concept with an electric motor and AMG High Performance battery on the rear axle combines superior system performance of 620 kW (843 hp) with impressive driving dynamics and high efficiency. Mercedes-AMG reaffirms its close ties to the F1 team with this special model and equips the "F1 Edition" with exclusive exterior and interior features. The "F1 Edition" can be ordered immediately at a surcharge of 23,800.00 euros[2].
To celebrate 55 years of AMG, the performance and sports car brand not only looks back with pride on its successful past, but also celebrates the present with the "Edition 55" models. With the special "F1 Edition" model, Mercedes-AMG is now making the electrified future even more visible. Thanks to the technology transfer from Formula 1™, the Mercedes-AMG GT 63 S E PERFORMANCE is the perfect ambassador for the Future of Driving Performance. The modular E PERFORMANCE hybrid powertrain will soon be coming to other Mercedes-AMG models. The transformation to purely electric drives with AMG derivatives based on the EVA2 platform and, in future, completely independent AMG models based on AMG.EA will be at least as exciting as the past 55 years. Read More
---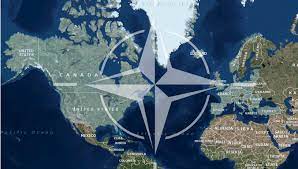 President Joe Biden Biden will host Prime Minister Magdalena Andersson of Sweden and President Sauli Niinistö of Finland at the White House for a meeting Thursday amid their push to join NATO in the wake of Russia's invasion of Ukraine. Read More
---
Britain's electric car charger rollout has STALLED and is set to fall staggeringly short of 2030 target unless it is sped up by 350% a MONTH or almost 3,000 a month from June onwards. The UK's rollout of electric car chargers has stalled so far this year, MailOnline can exclusively reveal, with the Government set to fall massively short of its target unless it ramps up monthly installations by a whopping 350 per cent. Just two months ago, the Department for Transport (DfT) set a new goal to increase the number of charging points more than ten times to 300,000 by the end of the decade. Read More
---
Finland has one of Europe's largest reserve armies and its biggest collection of artillery, while Sweden has some of the quietest and deadliest submarines in the world – all of which will be at NATO's disposal when the two countries join the alliance, which is expected to happen in the coming months. Finland also has a legendary ability to gather intelligence on Russia's troop movements and many Russian-speaking spies in its ranks, while Stockholm helped produce the NLAW anti-tank rocket that has wreaked such havoc with Putin's armour further to the south. It means that, whatever happens in Ukraine, the Russian despot's aim of weakening NATO and keeping the alliance away from his border has completely backfired. Read More
---
Oil and Gas Blends
Units
Oil Price $
change
Crude Oil (WTI)
USD/bbl
$113.20
Down
Crude Oil (Brent)
USD/bbl
$112.40
Down
Bonny Light
USD/bbl
$118.10
Up
Saharan Blend
USD/bbl
$118.63
Up
Natural Gas
USD/MMBtu
$8.19
Up
OPEC basket 17/05/22
USD/bbl
$117.20
Up
At press time 18 May 2022
---
Snam and Golar LNG Limited ("Golar") signed a contract through which Golar will deliver the existing LNG Carrier "Golar Arctic" as a floating storage and regasification unit (FSRU) that Snam will install in the port area of Portovesme, in Sardinia, as part of a project to supply the island with energy.
The contract, for a total consideration of 269 million euros, includes the vessel and the capex for Golar to convert the Golar Arctic into an FSRU with storage capacity for up to 140,000 cubic meters. Further to the full conversion of the vessel, the FSRU will be sold to the Snam Group.
Start of activities for the conversion of the ship into an FSRU and related fulfillments are subject to Snam's issuance of a Notice-to-Proceed (NTP) and further to that the conversion is expected to take about two years for the Golar Arctic to be delivered. Read More
---
---
Baker Hughes (NASDAQ: BKR) announced today that the Baker Hughes Board of Directors declared a cash dividend of $.18 per share of Class A common stock payable on June 10, 2022 to holders of record on May 31, 2022.
Region
Period
Rig Count
Change
U.S.A
13 May 2022
714
+9
Canada
13 May 2022
88
-3
International
April 2022
806
-9
Baker Hughes
---
OilandGasPress Energy Newsbites and Analysis Roundup |Compiled by: OGP Staff, Segun Cole @oilandgaspress.
Disclaimer: News articles reported on OilAndGasPress are a reflection of what is published in the media. OilAndGasPress is not in a position to verify the accuracy of daily news articles. The materials provided are for informational and educational purposes only and are not intended to provide tax, legal, or investment advice.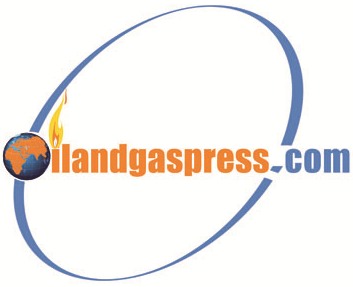 Oil and gas press covers, Energy, Climate, Renewable, Wind, Biomass, Sustainability, Oil Price, LPG, Solar, Marine, Aviation, Fuel, Hydrogen, Electric ,EV, Gas, News and Analysis