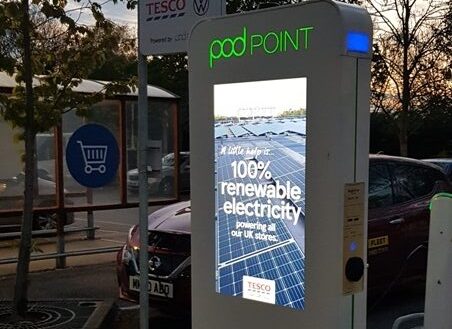 Energy News to 21 June 2022. OPEC daily basket price stood at $113.54/bl, 20 June 2022
WTI for July delivery quoted at $110.27 a barrel at 2:10 p.m. Monday, June 20, 2022 in New York.
Brent for August settlement quoted at $114.13 a barrel.
---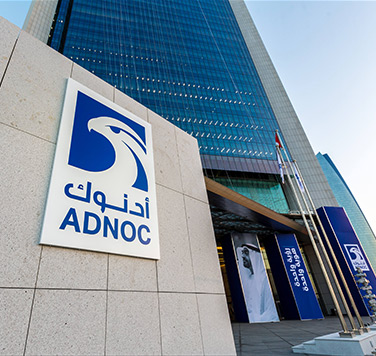 Abu Dhabi National Oil Company (ADNOC) announced today, it has identified AED70 billion ($19 billion) worth of products in its procurement pipeline that could be manufactured locally. Out of this value, ADNOC signed agreements for local manufacturing opportunities worth AED21 billion ($5.7 billion) with UAE and international companies at the Make it in the Emirates Forum taking place in Abu Dhabi.
The agreements will see the companies set up and expand manufacturing facilities in the UAE as well as jointly explore with ADNOC the potential for new investments in local manufacturing.
The local manufacturing opportunities comprise of over 100 products which will be utilized across ADNOC's full value chain as it expands its operations to cater for growing global energy demand. ADNOC aims to purchase these products between 2022 and 2030 and is inviting the private sector to take advantage of this pipeline and invest in the UAE's manufacturing sector to produce the products locally.
His Excellency Dr. Sultan Ahmed Al Jaber, UAE Minister of Industry and Advanced Technology and ADNOC Managing Director and Group CEO, said: "ADNOC is reinforcing its role as a critical engine for the UAE's industrial growth as we expand our operations to responsibly cater for the world's growing energy demand. In line with the UAE Leadership's wise directives and our national industrial strategy, ADNOC is creating multiple long-term domestic manufacturing opportunities for the private sector, through our robust procurement pipeline. We invite local and international manufacturers to take advantage of these opportunities and join the UAE in our industrial growth journey as we strengthen the resilience of our supply chains, enhance economic self-sufficiency and deliver lasting value."
The products identified with local manufacturing potential are spread over drilling; mechanical and heating ventilation and airconditioning (HVAC); technology; piping, fittings and valves; electric submersible; instruments, control and telecom; maintenance, repair and operations; chemicals; electrical; and offshore architecture. Read More
---
TechnipFMC (NYSE: FTI) will issue its second quarter 2022 earnings release after the close of the New York Stock Exchange on Wednesday, July 27, 2022. The Company will also host its second quarter 2022 earnings conference call on Thursday, July 28, 2022, at 1 p.m. London time (8 a.m. New York time). Read More
---

ACWA Power, , Shuaibah Water Electricity Company (SWEC), and Saudi Water Partnership Company (SWPC), the off-taker of Shuaibah 3 IWPP, signed an agreement to restructure the Shuaibah 3 Independent Water and Power Project (IWPP). The agreement entails the conversion and replacement of the IWPP from an energy-intensive power generation and thermal desalination facility to a greenfield seawater reverse osmosis (SWRO) desalination plant under the name "Shuaibah 3 Independent Water Project (IWP)". As such, operations of Shuaibah 3 Independent Water and Power Project (IWPP) will cease in 2025, saving nearly 45 million tons of carbon dioxide emissions and 22 million barrels of light crude oil annually.
HE Eng. Abdulrahman bin Abdulmohsen Al-Fadli, Minister of Environment, Water and Agriculture in Saudi Arabia and Chairman of the Board of Directors of SWPC, signed a 25-year water purchase agreement for the new Shuaibah 3 IWP today with a consortium led by ACWA Power and Public Investment Fund (PIF)-owned Badeel, at a value of approximately SAR 3 billion. The ACWA Power – Badel consortium will lead the implementation of the project while SWPC will serve as the offtaker.
The agreement was signed in the presence of Mr. Mohannad Ahmed Basudan, CEO of the National Center for Privatization and Member of the Board of Directors of SWPC; Eng. Khaled Al Qureshi, CEO of SWPC; and Mohamad Abunayyan, Chairman of ACWA Power.
Upon completion of the project, Shuaibah 3 IWP will produce 600,000 cubic metres of water a day, catering to the water demand of Jeddah and Makkah al-Mukarramah, especially during peak demand periods such as the Holy Month of Ramadan and the Hajj seasons. Read More–>
---
Rockhopper Exploration plc announced that further to the announcements made on 15 June 2022 and 16 June 2022 concerning the proposed Capital Raising, the Circular containing further details of the Open Offer, together with an Open Offer Application Form for Qualifying Non-CREST Shareholders, will be posted to Shareholders later today and will also be made available on the Company's website. The full details of the Open Offer timeline are included below.
The Open Offer
The Company considers it important that Shareholders who were not able to take part in the Placing and/or the Subscription have an opportunity to participate in the Capital Raising. The Company is therefore providing Qualifying Shareholders with the opportunity to subscribe for Units at the Issue Price pursuant to an Open Offer, to raise up to approximately US$5 million (approximately £4.0 million) if fully taken-up.
Subject to fulfilment of the conditions of the Open Offer, the Open Offer will provide Qualifying Shareholders with the opportunity to apply to acquire Open Offer Units at the Issue Price pro rata to their holdings of Existing Ordinary Shares against all Existing Ordinary Shares held by Qualifying Shareholders as at the Open Offer Record Date on the following basis: Read More
---
IOG plc provides an update on current activities and operational guidance for the remainder of 2022.
Andrew Hockey, CEO of IOG, commented:
"I am pleased to say that Saturn Banks production continues to be restored as planned, up to 54 mmscf/d gross currently from 30 mmscf/d at the start of June. We are taking the necessary actions both to improve facilities uptime and minimise restart times after any outages. Allowing for planned and unplanned downtime, we expect to produce 45-60 mmscf/d gross on average over 2H22.
UK Day-ahead gas pricing remains extremely volatile, trading in a 10p to 224p/therm range this month. Our average realised price to date is 135p/therm and forward prices for this winter are increasingly elevated, closing at over 300p/therm last Friday. We expect 2022 opex to be 10-15p/therm.
In parallel, the 24″ extension of the Saturn Banks Pipeline System to Southwark has been successfully laid, while drilling of the Southwark East well is at an advanced stage. With Southwark expected onstream in Q4, we aim to exit 2022 with a higher, more diversified production stream.
This is part of an exciting growth period ahead, with the Goddard and Kelham appraisal wells following straight after Southwark, plus a Nailsworth final investment decision and seismic re-evaluation results for the Panther/Grafton area both targeted by year end.
As the government encourages reinvestment in the North Sea to support energy security, we also have a clear view of value-adding new licence targets, alongside other business development opportunities under active evaluation."
Saturn Banks Phase 1 Production
Further to the 1 June 2022 operational update, in which production was confirmed to be restored to an initial gross 30 mmscf/d, temporary modification of the second recycle compressor in the Bacton terminal condensate stabilisation unit (CSU) was completed by its operator Perenco (UK) Limited. In line with the announced plan, this has alleviated liquids constraints and enabled production to be steadily increased, reaching 54 mmscf/d gross by 17 June.
In June to date, gross production has averaged 44 mmscf/d, with uptime at 84% for Blythe and 94% for Elgood (100% for both over the past week). Factoring in the May shutdown and other previous outages, uptime has been 45% and 65% for Blythe and Elgood respectively since First Gas, giving gross average production to date of 32 mmscf/d. In addition, IOG sold 1,341 tonnes of condensate (its net share) in April and May at an average price of $882/tonne. Read More
---
Chariot announced that it has signed a front-end engineering and design ("FEED") agreement with Schlumberger and Subsea 7, as part of a consortium, for the Anchois gas development project in Morocco. Chariot,
Schlumberger, and Subsea 7 will continue to adopt a "one-team" integrated and collaborative approach to safely fast-track first gas to maximise the return on investment.
The scope of the Agreement covers:
• Front-end engineering support and design work for the Anchois gas development, incorporating: o offshore components including well completions, subsea production systems ("SPS"), and subsea umbilicals, risers, and flowlines ("SURF")that will be delivered by Subsea Integration Alliance, and o onshore components including a central processing facility ("CPF") and flowlines and controls from the CPF to the shore crossing that will be delivered by Schlumberger.
• Generation of deliverables, such as engineering, procurement, construction, installation, and commissioning ("EPCIC") costs and schedules, required prior to final investment decisions ("FID").
• Opportunity for Chariot to directly-source EPCIC services with Schlumberger and Subsea 7 for the field development and operations and maintenance ("O&M") of the facilities during commissioning and the early production phase.
• Commitment to environmental, social, and governance ("ESG"), minimising emissions and contributing to social development through the creation of direct and indirect jobs in Morocco. Beyond this Agreement, Chariot is managing the additional FEED scopes required for the development,
including well construction and onshore infrastructure, including fixed pipelines, to deliver gas to customers. Read More
---
Union Jack Oil plc announced details of a conceptual development plan for West Newton, in which the Company has a 16.665% interest.
Highlights:
• The Joint Venture partners are progressing with a conceptual development plan for West Newton as, predominantly, a gas development project, following completion of the significant work carried out both internally and scoping exercises and modelling by independent thirdparty experts ("Conceptual Development Plan")
• Encouraging post Extended Well Test ("EWT") technical and financial analysis:
o Indicates the potential for good well productivity from proposed new horizontal wells,
and
o Underpins the strong economic returns of the project
• Conceptual Development Plan envisages a phased eight well gas development, which will target recoverable hydrocarbon volumes of 35 million barrels of oil equivalent with a sales gas component of 203 billion cubic feet ("Bcf") and involves:
o An initial five well development drilling campaign, with first gas anticipated as soon as 2025, modelling plateau production rates of 44 million cubic feet per day of sales
gas
o A further three wells drilled in 2028-2030, to maintain plateau production of sales gas
o Economic modelling by the Operator calculated a gross pre-tax NPV(10%) of US$448 million and a pre-tax IRR of 87%, based on recoverable sales gas and small volumes of
associated liquids, for the development*
o Potential also exists for future gas discoveries within the Greater West Newton area to be tied into West Newton infrastructure; not currently included in the modelling
• The Joint Venture partners intend to drill low-cost wells and in a manner which phases the development capex cost, significantly de-risking the financial profile of the project
• Immediate next steps include:
o Completion of a Competent Persons Report expected in Q3 2022
o First horizontal appraisal well is planned for H1 2023 that will materially de-risk the project at a modest cost and will then allow a decision on a field development plan to
be taken Read More
---
Shell has named Maersk Viking its 2021 Global Rig of the Year in the Floater Category.
Maersk Viking commenced a two-well exploration drilling contract with Brunei Shell Petroleum Company Sdn. Bhd. (BSP) in April 2021, and Shell justifies the Rig of the Year award with an all-round excellent performance in every area including safety, operational efficiency, and the safe and successful start-up of the campaign with BSP.
"2021 was an amazing year with many highlights for Maersk Viking, and it is a great honour to receive this award and recognition from Shell. The award is testament of how we have delivered best-in-class performance during the start-up and completion of operations in Brunei in a year that was still challenged by COVID-19. I would like to thank everyone that helped us deliver this success, both our highly dedicated and capable crew and many onshore colleagues including the virtual rig team based in Gdansk. We're proud to be able to build on this success in our current campaign with Shell in Malaysia," says Menno Bosma, Unit Director, Maersk Viking.
Maersk Drilling's successful customer relationship with Brunei Shell Petroleum (BSP) dates back to 2007 and has resulted in multiple Rig of the Year awards including three consecutive wins in the Jack-up Rig Category for Maersk Convincer from 2018 to 2020. In total, Maersk Drilling has now won nine Rig of the Year awards from Shell during the last decade. More
---
TotalEnergies E&P Suriname, Suriname Branch has exercised an option to add the drilling of one additional well in Block 58 offshore Suriname to the work scope of the drillship Maersk Valiant. The contract extension has an estimated duration of 100 days, with work expected to commence in August/September 2022 in direct continuation of the rig's current work scope. The contract value of the extension is approximately USD 24.3m, including integrated services provided and a fee for the use of managed pressure drilling. One one-well option remains on the contract.
Maersk Valiant is a high-specification 7th generation drillship with integrated Managed Pressure Drilling capability which was delivered in 2013. It is currently operating for TotalEnergies offshore Suriname. Read More
---

Woodside has been notified that the Australian Conservation Foundation Incorporated (ACF) has commenced proceedings in the Federal Court of Australia in relation to the environmental assessment of the Scarborough Project. The ACF is seeking an injunction to restrain offshore project activities. The Scarborough Project has been the subject of rigorous environmental assessments by a range of regulators including the National Offshore Petroleum Safety and Environmental Management Authority, the
Commonwealth Department of Agriculture, Water and the Environment and the Western Australian Environmental Protection Authority.
Woodside CEO Meg O'Neill said: "The Scarborough Project is underway and proceeding to schedule after receiving all primary environmental approvals.
"The project will deliver significant local and national benefits in the form of employment, tax revenue and reliable gas supply in the energy transition for decades to come."
"Woodside will vigorously defend its position in these proceedings", she said. Read More
---
Oil and Gas Blends
Units
Oil Price $
change
Crude Oil (WTI)
USD/bbl
$110.82
Up
Crude Oil (Brent)
USD/bbl
$115.28
Up
Bonny Light
USD/bbl
$118.60
Down
Saharan Blend
USD/bbl
$117.39
Down
Natural Gas
USD/MMBtu
$6.70
Down
OPEC basket 20/06/22
USD/bbl
$113.54
Down
At press time 21 June 2022
---
---
U.S. Rig Count is up 7 from last week to 740 with oil rigs up 4 to 584, gas rigs up 3 to 154 and miscellaneous rigs unchanged at 2.
Canada Rig Count is up 15 from last week to 156, with oil rigs up 10 to 104, gas rigs up 5 to 52.
Region
Period
Rig Count
Change from Prior
U.S.A
17 June 2022
740
+7
Canada
17 June 2022
156
+15
International
May 2022
817
+11
Baker Hughes
---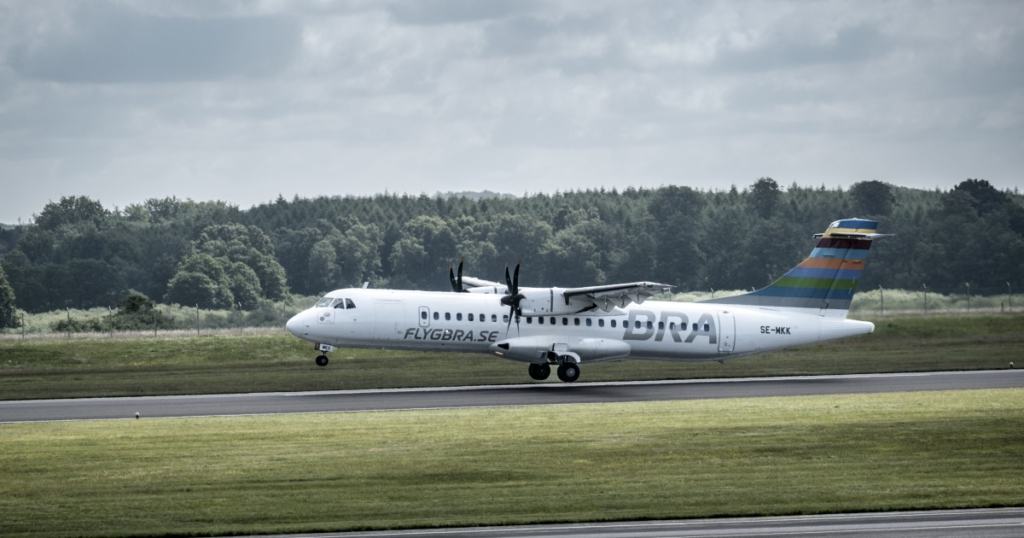 ATR, Swedish airline Braathens Regional Airlines and sustainable aviation fuel (SAF) supplier Neste collaborated to enable the first ever 100% SAF-powered test flight on a commercial regional aircraft. The test flight further supports aviation's decarbonisation targets and acceleration of SAF certification. When used in neat form Neste MY Sustainable Aviation Fuel™ reduces greenhouse gas emissions over its life cycle by up to 80%* compared to fossil jet fuel use.
This historic test flight took place in Sweden and is part of the 100% sustainable aviation fuel (SAF) certification process of ATR aircraft that started in September 2021 in cooperation with Braathens and Neste and should be completed by 2025. It has been the latest in a series of successful ground and flight tests on the ATR 72-600 prototype aircraft performed at the beginning of 2022, including flights with 100% SAF in one engine, and today was the first time it was done with 100% SAF in two engines. Read More
---
OilandGasPress Energy Newsbites and Analysis Roundup |Compiled by: OGP Staff, Segun Cole @oilandgaspress.
Disclaimer: News articles reported on OilAndGasPress are a reflection of what is published in the media. OilAndGasPress is not in a position to verify the accuracy of daily news articles. The materials provided are for informational and educational purposes only and are not intended to provide tax, legal, or investment advice.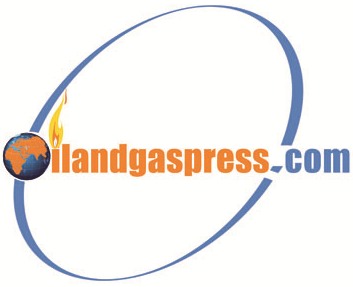 Oil and gas press covers, Energy, Climate, Renewable, Wind, Biomass, Sustainability, Oil Price, LPG, Solar, Marine, Aviation, Fuel, Hydrogen, Electric ,EV, Gas, News and Analysis