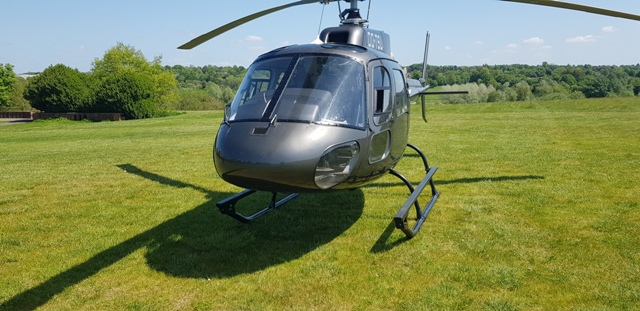 Energy News to 22 June 2022. OPEC daily basket price stood at $115.97/bl, 21 June 2022
WTI August delivery, settle at $109.52 a barrel in New York. Brent for August settle at $114.65 a barrel.
---
Pacific Green Technologies, Inc. announced that it has reached financial close for GBP28.25 million (US$34.90 million) of senior debt for the Company's 99.98 MW battery energy storage system ("BESS") at Richborough Energy Park. The senior debt, in conjunction with the equity investment by Green Power Reserves Limited, will provide the Company with the funding to bring the battery park to commercial operations in June 2023. The senior debt facility agreement is entered into with Close Leasing Limited ("CLL"), pursuant to which CLL will provide a development loan to fund the construction, which will be utilized in stages following the expenditure of the equity investment. The development loan will then be refinanced into a 10 year amortized term loan upon the start of commercial operations. Read More
---

ACWA Power, a leading Saudi developer, investor and operator of power generation, desalinated water and green hydrogen plants worldwide, today inked a project agreement to develop a 1.1GW wind project in Egypt, at an investment value of US$1.5 billion.
The signing ceremony of the agreement took place at the headquarters of the Egyptian General Authority for Investment and Free Zones, Cairo, in the presence of Dr. Mohamed Shaker El-Markabi, Egypt's Ministry of Electricity and Renewable Energy; His Excellency Dr. Majid Bin Abdullah Alkassabi, Saudi's Minister of Commerce; His Excellency Dr. Issam bin Saad bin Saeed, Minister of State and Cabinet member for Shoura Council affairs; HE Dr. Hala Al Said, Egypt's Minister of Planning and Economic Development; Counselor Mohamed Abdel Wahab, CEO of the General Authority for Investment and Free Zones "GAFI"; Eng. Osama Asran, Egypt's Deputy Minister of Electricity and Renewable Energy; Eng. Gaber Desouky, CEO of the Egyptian Electricity Holding Company (EEHC); Dr. Amjad Saeed, Advisor to the Minister; Eng. Sabah Mashali, Chairman of the Egyptian Electricity Transmission Company; Dr. Mohammed El Khayat, Chairman of New and Renewable Energy Authority; and His Excellency Mohammad Abunayyan, Chairman of ACWA Power.
The ACWA Power-led consortium, comprising Hassan Allam Holding, will work together during the development phase to complete the site studies and secure the financing of this facility. Located in the Gulf of Suez and Gabal el Zeit area, this wind project is the largest single contracted wind farm in the Middle East region and one of the largest onshore wind farms in the world. The project will be designed to use state-of-art wind turbines with blade heights of up to 220 metres, which helps in achieving the best use of the designated land plots in the most efficient way. When complete, the project will mitigate the impact of 2.4 million tonnes of carbon dioxide emissions per year and provide electricity to 1,080,000 households. Read More–>
---

Lundin Energy will trade ex-dividend on 23 June in relation to the transaction with Aker BP
Lundin Energy AB reminded shareholders that 23 June 2022 is the ex-dividend date in relation to the transaction with Aker BP. Therefore, 22 June 2022 is the last day of trading in Lundin Energy's shares on Nasdaq Stockholm, with the right to receive the Lex Asea dividend and the merger consideration in relation to the combination between Lundin Energy's E&P business and Aker BP, as previously announced on 15 June 2022. Read More
---

TechnipFMC announced today that Doug Pferdehirt, Chair and Chief Executive Officer, will address attendees on Thursday, June 23, at 9:00 a.m. EDT at the following event:
J.P. Morgan 2022 Energy, Power and Renewables Conference
June 21 – 23, 2022
Location: InterContinental New York Barclay, 111 East 48th St, New York, NY 10017
The live webcast will be available at the time of the event and can be accessed at the Investor Relations website. There will be no presentation materials associated with the event. Read More
---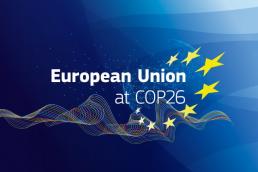 A meeting was held in Pretoria today, 21 June 2022, between COP President Alok Sharma and a delegation of Ministers from the South African government including the Minister in the Presidency, Mr Mondli Gungubele; the Minister of International Relations and Cooperation, Dr Naledi Pandor; the Minister of Finance, Mr Enoch Godongwana; the Minister of Forestry, Fisheries and the Environment, Ms Barbara Creecy; the Minister of Public Enterprises, Mr Pravin Gordhan; the Minister of Mineral Resources and Energy, Mr Gwede Mantashe; and the Minister of Trade, Industry and Competition, Mr Ebrahim Patel. Read More
---
On 21 June, ExxonMobil and QatarEnergy announced they signed an agreement to further develop Qatar's North Field East project. The large project is to expand Qatar's LNG capacity from 77 million tonnes per annum (mtpa) to 110 mtpa by 2027.
ExxonMobil is QatarEnergy's fourth partner in this project; QatarEnergy firstly announced a partnership with France's TotalEnergies, with Italy's Eni, and then with ConocoPhillips.
With North Field East, ExxonMobil's participation in Qatar LNG volumes is expected to increase total capacity from 52 to 60 mtpa. Under the terms of the agreement, the parties will become partners in a new joint venture company (JV). In this JV, QatarEnergy will hold a 75 per cent interest with ExxonMobil holding the remaining 25 per cent interest. The JV will own 25 per cent of the entire North Field East project, including four LNG trains with a combined nameplate capacity of 32 mtpa. Read More
---
Qantas Group and Airbus will invest up to US$200 million to accelerate the establishment of a sustainable aviation fuel (SAF) industry in Australia in a landmark agreement.
The Australian Sustainable Aviation Fuel Partnership was signed in Doha today by Qantas Group CEO Alan Joyce and Airbus CEO Guillaume Faury ahead of the IATA AGM.
Due to the lack of a local commercial-scale SAF industry, Australia is currently exporting millions of tonnes of feedstock every year, such as canola and animal tallow to be made into SAF in other countries.
The Qantas Group, which has committed to using 10 per cent SAF in its overall fuel mix by 2030, is sourcing SAF overseas, including 15 percent of its fuel use out of London currently and 20 million litres each year for flights from Los Angeles and San Francisco to Australia from 2025. Sustainable fuels cut greenhouse gas emissions by around 80 per cent compared to traditional kerosene and are the most significant tool airlines currently have to reduce their impact on the environment – particularly given they can be used in today's engines with no modifications.
The Qantas and Airbus partnership will provide funding for locally developed and produced SAF and feedstock initiatives. Projects will have to be commercially viable and meet a strict set of criteria around environmental sustainability. More
---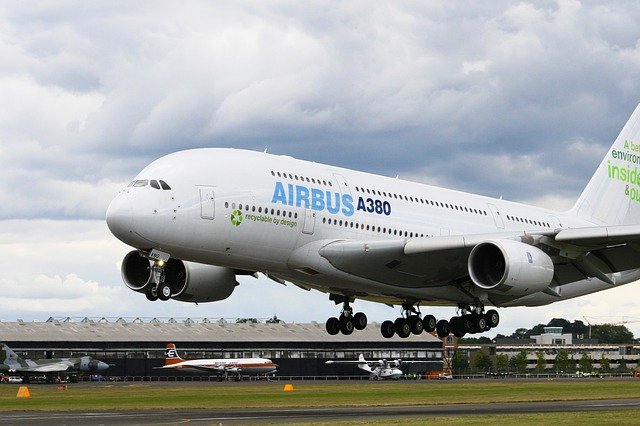 A group of nine leading organisations covering aerospace, shipping, hi-tech engineering and public utilities have come together to launch Hydrogen South West, a partnership which will create an infrastructure ecosystem that will bring the benefits of hydrogen to the South West of England.
This infrastructure ecosystem of key industries will decarbonise transport, commerce and power, drive sustainable growth, upskill the region and deliver new job opportunities.
Focusing on key challenges around decarbonising key industries such as shipping, aviation and housing as well as industry the consortium comprises leading companies easyJet, Airbus and Hynamics (EDF); industrial heavyweights GKN Aerospace; consultants and engineers Costain and Wood; and regional leaders Bristol Port, Bristol Airport, and Wales and West Utilities. The collaboration creates links between supply and demand centres in the region, and enables cross-sector partnerships that will drive the development of hydrogen infrastructure and technology. Hydrogen South West supports the government's ambitious drive to generate 10 GW of low carbon hydrogen production capacity by 2030. It will also provide a means for further representation and collaboration in national initiatives.
Several pilot projects are planned, including:
Hydrogen Hub at Bristol Port – a study is underway to explore configuring the port to accept hydrogen by ship, power landside vehicles with hydrogen and establish a hydrogen production facility at the port. The project includes developing a local pipeline network and supporting Airbus' hydrogen-powered aircraft of the future
Project Acorn – easyJet aims to begin flying hydrogen aircraft as soon as they are commercially viable. To prepare the ground, the company will introduce hydrogen powered Ground Support Equipment at Bristol Airport UK ZEDC -Airbus is launching its Zero Emission Development Centre (ZEDC) for hydrogen technologies. This will assist developing Airbus's ZEROe passenger aircraft by 2035, supporting the drive to 'jet zero; green jobs and ambitious net zero targets Read More
---
Airbus is supporting the German Air Force in their long-term transformation to increase sustainability of its aircraft fleet. Airbus is working with the German Air Force towards providing the Luftwaffe with a technical allowance to commence national A400M flight trials with loads of up to 50 percent Sustainable Aviation Fuel (SAF) in the near-term. SAF is a proven alternative fuel that can reduce life cycle CO2 emissions by up to 85 percent compared to conventional fuel. By that, Germany, which has a total of 53 units on order, is becoming the first customer nation to launch a gradual transformation to SAF for their operational A400M fleet. Read More
---
Airbus has developed an ambitious technological road map to make this innovative concept – which boosts the effectiveness of piloted and pilot-less aircraft alike – a reality. The company demonstrated leading technological and industrial capabilities in 2021 and 2022, including key flight tests.
Fully implementing Manned-Unmanned Teaming – which will play an instrumental role in such initiatives as the Future Combat Air System (FCAS) and Multi-Domain Combat Cloud – requires a high level of automation. However, the involvement of human operators will ensure that meaningful control always will be retained.
Leveraging Airbus' expertise
The involvement of Airbus with Manned-Unmanned Teaming began in 2018, when the first flight test campaign took place to validate initial capabilities. Since then, the development has seen increasing levels of maturity – with Airbus and its partner teams focusing on several key areas.
Synchronized and efficient use of manned and unmanned vehicles necessitates coordination and optimisation, with requirements that may vary from one mission to the next. To address this, Airbus is developing artificial intelligence-based teaming concepts and algorithms, including swarming behaviours and distributed teaming intelligence shared among the platforms.
This novel approach is reflected in the payloads, which can be integrated on the unmanned aircraft, as well as in the way they are used. For example, a distributed electronic warfare sensor was shown to be capable of precisely and quickly locating a threat and sharing its location across the network. Read More
---
Oil and Gas Blends
Units
Oil Price $
change
Crude Oil (WTI)
USD/bbl
$104.31
Down
Crude Oil (Brent)
USD/bbl
$109.70
Down
Bonny Light
USD/bbl
$119.36
Up
Saharan Blend
USD/bbl
$118.10
Up
Natural Gas
USD/MMBtu
$6.70
—
OPEC basket 21/06/22
USD/bbl
$115.97
Up
At press time 22 June 2022
---
Data series include fuel, electricity, and steam purchased for consumption at refineries; refinery receipts of crude oil by method of transportation; and current and projected atmospheric crude oil distillation, and downstream charge capacities and production capacity of selected products. Respondents operate all operating and idle petroleum refineries (including new refineries under construction) and refineries shut down during the previous year. These refineries are located in the 50 States, the District of Columbia, Puerto Rico, the U.S. Virgin Islands, Guam, and other U.S. possessions. Read More
---
U.S. refining capacity fell this year to 17.94 million barrels per day as of January 1, according to the latest EIA data—down from 18.09 million bpd on January 1 last year. U.S. refining capacity is now the lowest it's been since 2014.
The total number of operable refineries rose to 130, up from 129 last year, with the number of operating refineries increasing by 1 to 125.
Compared to operable U.S. refining capacity as of January 1, 2020, this year's refining capacity has decreased by more than a million barrels per day.
U.S. crude oil refinery inputs averaged 16.3 million bpd during the week ending June 10, according to the EIA's Petroleum Status Report published last Wednesday—that's a decrease of 67,000 bpd over the previous week—running at 93.7% of operable capacity. The United States has more refining capacity than any other country, although China's refining capacity could overtake the United States' yet this year—in fact, it may have already overtaken the United States. Gasoline prices in the United States began ticking up in 2021, and with high refining utilization rates and low crude product inventories, the refining segment has been fingered as one of the biggest price culprits. Read More
---
Namibia hopes that the major oil finds could help it double its economy in the next two decades, the head of the National Petroleum Corporation of Namibia (NAMCOR) told Bloomberg on Tuesday.
Since the beginning of the year, oil majors Shell and TotalEnergies have announced discoveries offshore the African country.
"More than 30 years of exploration and we finally we hit the jackpot," Jennifer Comalie, NAMCOR's chairperson, told Bloomberg in an interview.
"At peak, these two discoveries could bring $5.6 billion to a very small economy," Comalie said.
The economy of Namibia, neighbor to the south of OPEC producer Angola, is currently valued at around $11 billion.
Namibia could begin production around 2030 or a little bit earlier if appraisals for the recent discoveries support initial estimates and, of course, majors commit to developing those discoveries while they look to become net-zero energy companies by 2050.
In April, Shell said it was "very encouraged" by the early results from the deep-water Graff-1 exploration well completed earlier this year.
"Over the coming months, we'll need to conduct further evaluation of the well results, and additional exploration activity, in order to determine the size and recoverable potential of the hydrocarbons that were identified," said Dennis Zekveld, Shell's Country Chair in Namibia.
Shell also made a second discovery in the Orange basin in April. Read More
---

During the period from June 13 to June 17, 2022, Eni acquired n. 3,409,602 shares, at a weighted average price per share equal to 12.9077 euro, for a total consideration of 44,010,196.39 euro within the authorization to purchase treasury shares approved at Eni's Shareholders' Meeting on 11 May 2022, previously subject to disclosure pursuant to art. 144-bis of Consob Regulation 11971/1999.
On the basis of the information provided by the intermediary appointed to make the purchases, the following are details of transactions for the purchase of treasury shares on the Electronic Stock Market on a daily basis: Read More
---
---
U.S. Rig Count is up 7 from last week to 740 with oil rigs up 4 to 584, gas rigs up 3 to 154 and miscellaneous rigs unchanged at 2. Canada Rig Count is up 15 from last week to 156, with oil rigs up 10 to 104, gas rigs up 5 to 52.
Region
Period
Rig Count
Change from Prior
U.S.A
17 June 2022
740
+7
Canada
17 June 2022
156
+15
International
May 2022
817
+11
Baker Hughes
---
Sempra Infrastructure, a subsidiary of Sempra (NYSE: SRE) (BMV: SRE), and INEOS Energy Trading Ltd., a subsidiary of INEOS, today announced they have entered into a heads of agreement (HOA) for the long-term supply of liquefied natural gas (LNG) from Sempra Infrastructure's Gulf Coast LNG portfolio of projects under development in North America.
The HOA provides the framework for the negotiation and finalization of a definitive 20-year LNG sale and purchase agreement for approximately 1.4 million tonnes per annum (Mtpa) of LNG delivered free-on-board from the proposed Port Arthur LNG project or Cameron LNG Phase 2 project.
"INEOS is one of Europe's largest end-users of natural gas and we look forward to building a long-term relationship with a company that shares our vision of increasing the world's energy security while simultaneously advancing lower-carbon energy sources," said Justin Bird, CEO of Sempra Infrastructure. "This HOA demonstrates our ongoing momentum in advancing our next generation of LNG export facilities with an eye toward supplying U.S. natural gas to some of the world's leading energy and manufacturing companies."
"We are delighted to begin a strategic relationship with Sempra Infrastructure bringing significant expertise in construction and operation of LNG facilities. This agreement is an important part of our strategy as we build a network of liquefaction, shipping and regasification capacity to deliver affordable, cleaner and reliable energy to our businesses and customers globally," said David Bucknall, CEO of INEOS Energy.
Sempra Infrastructure is working to expand its Gulf Coast LNG asset base through the simultaneous development of the Port Arthur LNG project in Jefferson County, Texas, and the proposed expansion of the Cameron LNG facility in Hackberry, Louisiana. INEOS joins the company's growing portfolio of global energy and manufacturing companies that have recently executed HOAs for potential long-term offtake from these projects.
In addition to the 1.4 Mtpa HOA with INEOS Energy Trading, last month Sempra Infrastructure announced an HOA with the Polish Oil & Gas Company (PGNiG) for 2 Mtpa from Cameron LNG Phase 2 and 1 Mtpa from Port Arthur LNG, with an option for PGNiG to reallocate the Cameron LNG Phase 2 volumes to Port Arthur LNG. Sempra Infrastructure also recently announced an HOA with RWE Supply and Trading for 2.25 Mtpa from the Port Arthur LNG project.
The Port Arthur LNG Phase 1 project has received all major permits and is anticipated to include up to two natural gas liquefaction trains capable of producing, under optimal conditions, approximately 13.5 Mtpa of LNG. In addition, the proposed Cameron LNG Phase 2 project, expected to include a single LNG train with a maximum production capacity of 6.75 Mtpa of LNG, continues to reach a number of important commercial and permitting milestones, including the launch of a competitive Front-End Engineering Design (FEED) process. Read More
---
INEOS Phenol has today launched its first bio-attributed product line for phenol, acetone alphamethylstyrene (AMS). These products, made without using fossil fuels as feedstock, are to be sold under the INVIRIDISTM brand. They represent innovation in the global phenol market and offer a more climate-friendly and sustainable alternative to existing phenol, acetone, or AMS.
Manufactured at INEOS Phenol sites in Gladbeck Germany, Antwerp Belgium, INVIRIDISTM is made using bio-attributed cumene, which enables the replacement of fossil fuel resources.
Mass balance is an essential tool used to reduce the reliance on fossil fuel materials as feedstock across a wide range of industries. In practice, it allows the mixing of renewable and recycled materials with traditional feedstock to create a lower-carbon product. It is recognized as a necessary step in arriving to a fully circular economy.
INEOS Phenol 's certification by the International Sustainability & Carbon Certification (ISCC Plus) and The Roundtable on Sustainable Biomaterials (RSB) allows us to use bio, bio-circular and circular feedstock into the supply chain.
INVIRIDISTM Products are certified by ISCC Plus and RSB as delivering a 100% substitution of fossil feedstock (mass balance approach) in its production system, enabling a lower carbon footprint compared to conventionally produced products.
INEOS' choice of an ISCC Plus and RSB certified product also demonstrates its commitment to working with the emerging bio economy, adding to the extremely strong sustainability credentials of INVIRIDISTM. Read More
---
Power-to-Liquids technologies are on their way to commercialization in scale. E-fuels offer a way to expand the carbon-neutral transport fuel pool beyond biomass-based renewable fuels to replace fossil fuels in existing internal combustion engines. The end product is a transportation fuel suited for aircraft, ships as well as heavy and light road vehicles.
Development of high temperature electrolysis, CO2 capture, and hydrocarbon synthesis technologies have been completed in Business Finland funded Veturi E-fuel research project and the integrated technology is now ready for implementation. VTT and Neste have agreed to build a technology demonstration facility at VTT Bioruukki Pilot Centre, Espoo. The work has started by first modifications to the research infrastructure at VTT Bioruukki. During 2022 and early 2023, electrolysis, CO2 capture, and synthesis units located in sea containers will be connected to each other and VTT Bioruukki research infrastructure. The E-fuel project pilot runs are expected to be completed during 2023. Establishing the infrastructure for Power-to-Liquids production contributes to the strengthening of co-operation between Neste and VTT in e-fuel production development from pilot to commercial scale.
"Neste as the world's leading producer of renewable diesel and sustainable aviation fuel refined from waste and residues sees Power-to-Liquids as a possible complementing technology for future sustainable fuel production. We need breakthrough innovations and continued focus on research and technology development in order to provide cost-efficient and value-creating solutions for the future," says Lars Peter Lindfors, Senior Vice President Innovation at Neste.
The technology demonstration will employ CO2 capture from flue gas, hydrogen production by highly efficient high-temperature electrolysis and fuel synthesis based on the Fischer-Tropsch technology. Both the CO2 capture and electrolysis solutions are provided by Finnish project partners, Kleener Power Solutions Oy and Carbonreuse Finland Oy as well as Convion Oy and Elcogen Oy, respectively. VTT will provide the fuel synthesis unit and technology and Neste carries out upgrading of the synthetic crude oil into fuel products fulfilling the specifications. Neste is expecting to see a successful integrated demonstration of technologies and to receive at least 300 kg of synthetic crude oil for synthetic fuel processing development. Neste is actively building technology solutions and business to realize commercial production of sustainable e-fuels. Neste started this business platform in its Innovation unit in 2019 as part of its efforts aiming towards commercialization of Power-to-X strategy for synthetic e-fuel and e-feedstock production. Such pilot projects support competence development at Neste as well as more broadly and offer a venue for focused process development and R&D in key technology areas relevant to Power-to-X commercialization. Read More
---
The DWP, in partnership with the Behavioural Insights Team (BIT), is working with Aviva, Smart Pension and Hargreaves Lansdown to deliver the "nudges" to members to encourage savers to invest in more sustainable pensions or learn more about the sustainability of their pension. Read More
---
US shale oil production is likely to increase further as soaring oil prices provide healthy cash flows to ease their debt burden to near pre-pandemic levels this year, allowing them to increase capital expenditure, according to a new report on the Saudi oil and gas sector by Al Rajhi Capital.
All the US shale companies tracked by the firm reported a "significant improvement" in net profits in 2021/2022, mainly due to healthy demand and higher oil prices, the Riyadh-based financial services firm said in the report said. Read More
---
OilandGasPress Energy Newsbites and Analysis Roundup |Compiled by: OGP Staff, Segun Cole @oilandgaspress.
Disclaimer: News articles reported on OilAndGasPress are a reflection of what is published in the media. OilAndGasPress is not in a position to verify the accuracy of daily news articles. The materials provided are for informational and educational purposes only and are not intended to provide tax, legal, or investment advice.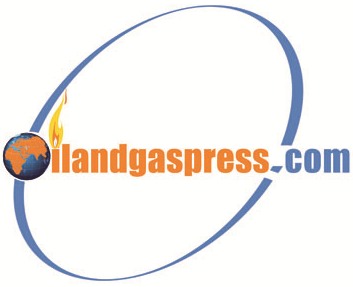 Oil and gas press covers, Energy, Climate, Renewable, Wind, Biomass, Sustainability, Oil Price, LPG, Solar, Marine, Aviation, Fuel, Hydrogen, Electric ,EV, Gas, News and Analysis