Energy News to 26 Apr. 2022. OPEC daily basket price stood at $101.93/bl, 25 April 2022
WTI for June delivery settle at $98.54 a barrel in New York.
Brent for June settle at $102.32 a barrel.
---
Nissan announced a new driver-assistance technology, which is currently in-development, that utilizes highly accurate, real-time information about the vehicle's surrounding environment to dramatically enhance collision avoidance. At a Nissan facility here, a test vehicle was used to demonstrate how this technology can automatically perform collision-avoidance maneuvers. Nissan's "ground truth perception" technology fuses information from next-generation high-performance LIDAR, radar and cameras. The technology can detect the shape and distance of objects, as well as the structure of the area surrounding the vehicle, in real time with a high degree of accuracy. Utilizing this information, it is possible for the vehicle to instantly analyze the current situation, judge and automatically perform required collision-avoidance operations. This technology can also detect slowed traffic and road obstacles in the distance and execute lane changes accordingly. Importantly, the technology can also provide increased support to drivers in areas where detailed map information is not available. Read More
---
Friends of the Earth warns Shell directors they face personal liability if energy firm doesn't clean up its act. The threat to senior figures, including chief executive Ben van Beurden, was made in a recent letter from Friends of the Earth's Netherlands branch, Milieudefensie. It follows the organisation's triumph against Shell last year, during which a court ordered the FTSE 100 group to reduce its overall carbon emissions by 45 per cent by 2030. Read More
---
According to Reuters, citing shipping reports, France Total Energies has "provisionally chartered a tanker" to load Abu Dhabi crude in early May, bound for Europe. A total of 1 million barrels of Murban crude–one of three Abu Dhabi grades–will be loaded provisionally, bound for Britain in the first week of May. Arab News reports that three Abu Dhabi grades–Murban, Das and Upper Zakum–will be increasingly replacing Russian oil for Europe in the coming months. This will divert some Abu Dhabi crude from Asia, but India has already been refraining from higher-priced Saudi and UAE crude and taking advantage of highly discounted Russian crude. Read More
---
Ford is introducing the new E-Transit commercial vehicle, a smart workhorse that will offer customers enhanced productivity enabled by its fully electric powertrain, software solutions, services and Pro Power Onboard options. Arriving for customers in Europe in spring 2022, E-Transit targets an estimated WLTP driving range of up to 317 km – roughly three times the distance the average EU fleet driver covers daily – with lower maintenance expenses helping deliver an estimated 40 per cent saving in servicing cost of ownership versus diesel models. E-Transit offers European customers 25 variants of body, length, roof height and Gross Vehicle Mass. Payload is targeted up to 1,758 kg for the van and up to 2,090 kg for the chassis cab models. Pro Power Onboard also turns E-Transit into a mobile power source with up to 2.3 kW to help customers use tools and recharge equipment at jobsites – an industry first for light commercial vehicles in Europe. Read More
Ford Pro today signalled a step change for European commercial vehicle fleet productivity with the roll-out of its innovative, digital solutions designed to increase uptime and lower operating costs. Formally launched to European customers at a special event in Barcelona, Spain, Ford Pro is a new global business dedicated to delivering solutions to commercial customers of all sizes to accelerate their productivity. Ford Pro solutions combine software, charging, service and financing for commercial vehicles, providing customers with one comprehensive platform to operate their fleets as they adopt connected and electrified vehicles across their business. "We are entering the always-on digital age, and running a fleet has never been more complex," said Ted Cannis, CEO, Ford Pro. "Ford Pro makes it easy for businesses to boost their productivity, with a one-stop-shop solution delivered by a brand they can trust." Ford Pro is a first-of-its-kind venture in the commercial vehicles sector, providing fully integrated, digital-first solutions to help customers manage their fleets with unrivalled convenience and efficiency, whether they run diesel- and petrol-powered vehicles, all-electric models, or even non-Ford vehicles. The roll-out across Europe, where Ford has been the leading commercial vehicle brand for seven consecutive years, 1 supports Ford Pro's commitment to scaling digital software capability and services-based income, and will contribute to global revenues targeted to reach $45 billion by 2025. In the US, where Ford Pro launched earlier this year, it has been demonstrated that the network effect of integrated solutions featuring web-based fleet management tools can reduce the total
cost of fleet ownership anywhere from 10 per cent to 20 per cent Read More
---
Finder Energy Holdings Limited announced it has expanded its UK North Sea portfolio after entering into an agreement with Talon Energy Ltd (Talon) to acquire a 100% interest in Seaward Production Licence P2527 (P2527 or the Licence). The agreement is conditional upon obtaining the usual regulatory approvals. P2527 is located in the Outer Moray Firth and covers an area of 110 square kilometres approximately 100km ENE of Aberdeen in water depths of around 100m. The Licence contains the White Bear prospect, is located next to the giant Buzzard Field (1.5 billion barrels) and is proximate to Finder's P2528 licence. The Buzzard Field, which was discovered in 2001, is the most significant oil discovery in the North Sea in the modern era and the UK's highest producing oil field (peak production exceeded 200,000 bopd) with the reservoir consisting of Upper Jurassic deep marine turbidites within the Kimmeridge Clay Formation. More
---
Withdrawal of Shell from P1929 and P2304
Egdon Resources plc (AIM:EDR) advises that Shell U.K. Limited has informed Egdon and the North Sea Transition Authority ("NSTA") of its intention to withdraw from licences P1929 and P2304 containing the Resolution and Endeavour gas discoveries.
Egdon will now consider its options, including its ongoing commitment to the licences and will discuss this with the NSTA. We will update shareholders once our preferred option and the NSTA position is known. More
---
High commodity prices will boost profits for oil and gas companies this year, but the pace of improvement in earnings is expected to slow by early 2023, according to a new report by Moody's Investors Service. Read More
---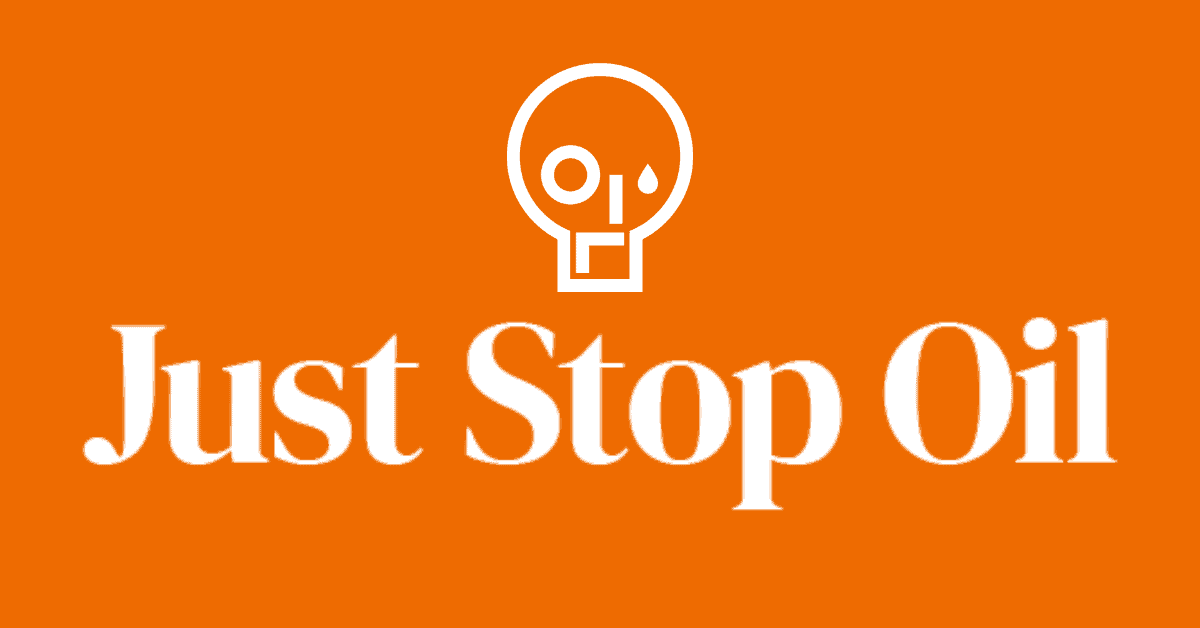 A group of 16 ordinary people are risking prison this morning for standing outside the Kingsbury Oil Terminal in Warwickshire holding placards. They have been approached by police and told that they will be arrested.
The Just Stop Oil supporters are potentially in breach of an injunction granted to North Warwickshire Borough Council on 14th April. The private injunction gives sweeping powers of arrest to the authorities and appears designed to help the state protect the profits of the oil industry by effectively outlawing any protest activity near the Kingsbury Terminal, the largest inland oil storage depot in the country. Read More
---
Exxon Mobil Corporation will release first quarter 2022 financial results on Friday, April 29, 2022. A press release will be issued via Business Wire and available at 5:30 a.m. CT in the News releases section of our website. Read More
---
Oil and Gas Blends
Units
Oil Price $
change
Crude Oil (WTI)
USD/bbl
$98.02
Up
Crude Oil (Brent)
USD/bbl
$101.90
Down
Bonny Light
USD/bbl
$99.78
Down
Saharan Blend
USD/bbl
$100.21
Down
Natural Gas
USD/MMBtu
$6.83
Up
OPEC basket 25/04/22
USD/bbl
$101.93
Down
At press time 26 April 2022
---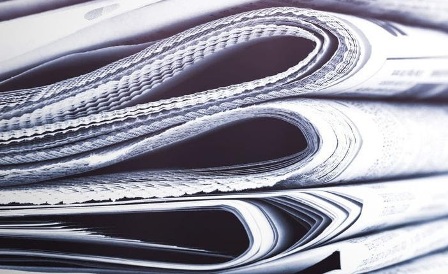 Exxon updated company guidance on what flags can be displayed outside its offices, banning "external position flags" such as PRIDE and Black Lives Matter, according to Bloomberg News. Instead, the rule permits a flag representing an LGBTQ employees' group that does not prominently feature Exxon's corporate logo.
The oil giant's decision was "in no way intended to diminish its commitment to an inclusive and diverse culture, or our full support for all LGBTQ+ employees," Linda DuCharme, president of Exxon's technology and engineering unit, wrote to staff and shared on LinkedIn. "The trust you have placed in your colleagues and this company to accept you as you are, and to allow you to be yourself has not been misplaced." In response, members of Exxon's PRIDE Houston Chapter are refusing to represent the company at the city's June 25 Pride celebration, according to an employee group email also seen by Bloomberg. Read More
---
PETRONAS' technology commercialisation arm, PETRONAS Technology Ventures Sdn Bhd (PTVSB) has entered into a strategic collaboration with Aerodyne Oil and Gas Sdn Bhd, a subsidiary of Aerodyne Group, to explore opportunities for deployment and commercialisation of drone-based solutions. The collaboration marks another significant step forward in PETRONAS' sustainability journey. It is set to elevate the adoption of drone-based technology in the energy industry and beyond to drive operational optimisation while reducing carbon footprint and improve worksite safety. It is also part of PETRONAS' efforts to enable remote and autonomous operations through the expansion of robotics and digitalisation.
A Memorandum of Collaboration (MoC) was signed on 21 April between the two parties. Read More
---
---
U.S. Rig Count is up 2 from last week to 695 with oil rigs up 1 to 549, gas rigs up 1 to 144 and miscellaneous rigs unchanged at 2.
Canada Rig Count is down 2 from last week to 101, with oil rigs down 1 to 48, gas rigs down 1 to 53.

Region
Period
Rig Count
Change
U.S.A
22nd April 2022
695
+2
Canada
22nd April 2022
101
-2
International
March 2022
815
—
Baker Hughes
---
US president Joe Biden has announced his administration is banning all Russia-linked vessels from the country's ports, effective April 28, 2022.
"I'm announcing that the United States will ban Russian-affiliated ships from our ports, as they did in Europe," Biden said on 21 April.
"This means that no ship that sails under the Russian flag or that is owned or operated by a Russian interest will be allowed to dock in a United States port or access our shores. None." Read More
---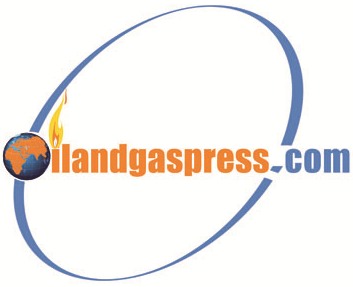 OilandGasPress Energy Newsbites and Analysis Roundup |Compiled by: OGP Staff, Segun Cole @oilandgaspress.
Disclaimer: News articles reported on OilAndGasPress are a reflection of what is published in the media. OilAndGasPress is not in a position to verify the accuracy of daily news articles. The materials provided are for informational and educational purposes only and are not intended to provide tax, legal, or investment advice.