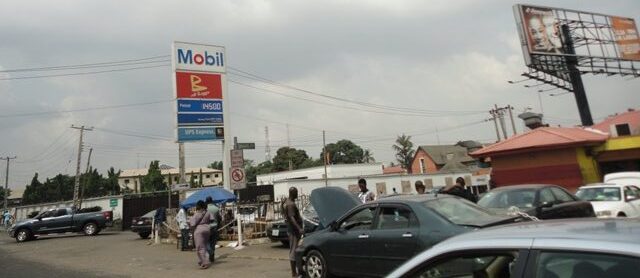 Energy News to 29 Mar. 2022. OPEC daily basket price stood at $113.39/bl, Mon. 28 Mar. 2022
Oil price fell as Chinese Covid-19 lockdowns lowers demand from China.
OPEC+ likely to stick to plans for a modest supply increase when they meet Thursday.
WTI for May delivery settle at $105.96 a barrel in New York. Brent for May settle at $112.48 a barrel
---

The UK has now committed £60 million over 5 years to tackle climate and biodiversity issues in the Middle East and North Africa.Following the success of Weather and Climate Information Services (WISER) in Africa, the UK's funding will be used to expand the concept to the MENA region. The programme aims to deliver transformation in the generation and use of co-produced weather and climate services to support decision making at local, national, and regional levels, building resilience to the impacts of climate change. Read More
---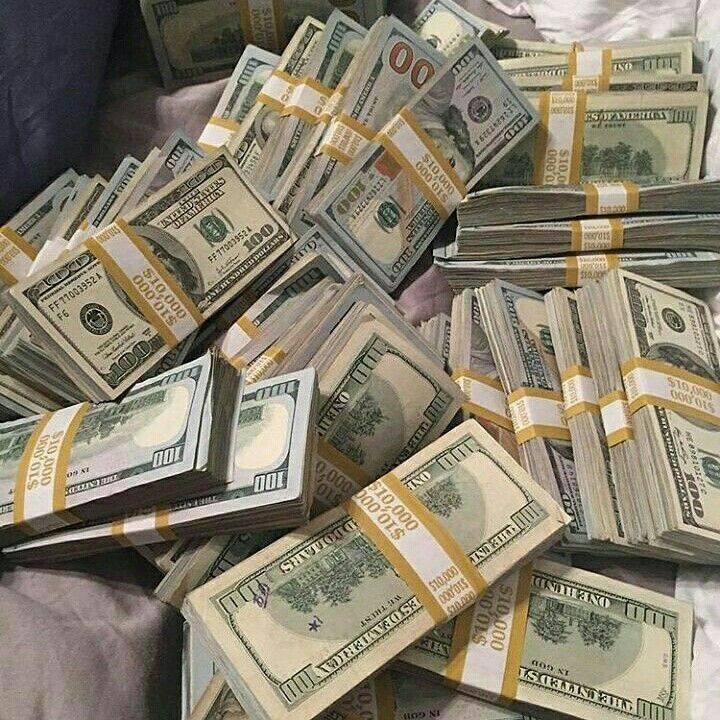 The U.S. Department of Energy (DOE) announced the winners of the American-Made Solar Forecasting Prize. The five winning teams, who will each receive $50,000, had the best-performing forecasting models and strongest plan to accelerate the adoption of probabilistic forecasts. The two runners-up will receive $25,000 each.
The Solar Forecasting Prize is designed to incentivize the development of state-of-the-art solar forecasting capabilities to assist grid operators in predicting how much solar power will be produced while considering weather-related uncertainties such as cloud coverage.
Accurate solar forecasting is essential for reliable and cost-effective integration of solar energy into the electricity grid, helping to achieve the Biden Administration's goal of decarbonizing the grid by 2035. Read More
---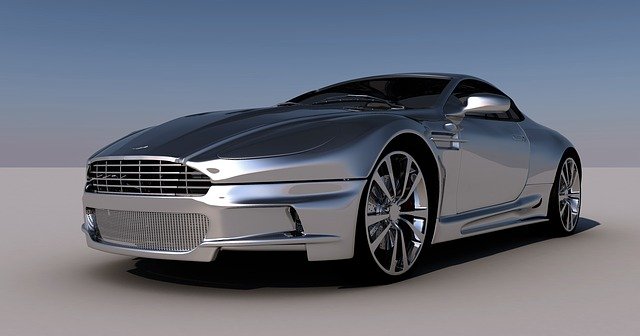 Entry-Level Aston Martin Supercar To Be Fitted With An Electrified V8. Aston Martin will reportedly launch its third mid-engined supercar in 2023, slotting below the V8-powered Valhalla and the V12-powered Valkyrie. The model previewed by the Vanquish concept back in 2019 will also be powered by a V8 engine sourced from AMG. Read More
---
Africa Oil Corp announced that it has received a dividend from Prime Oil and Gas Cooperatief UA ("Prime"). The Company has a 50% shareholding in Prime. Prime has distributed a $200 million dividend with a net payment to Africa Oil of $100 million related to its shareholding. Since acquiring its 50% interest in Prime for a cash consideration of $520 million in January 2020, Africa Oil has received 11 dividends from Prime for a total amount of $500 million, representing 96% of the cash consideration paid.
At year-end 2021, Prime's cash and debt positions net to Africa Oil's 50% shareholding were $258.9 million and $508.4 million respectively. These compare with corresponding cash of approximately $70 million and debt of $912.5 million at the time of Prime deal closing in January 2020.
The Company's year-end 2021 working interest (W.I.) Proved plus Probable ("2P") reserves of 72.8 million barrels of oil equivalent ("MMboe") compare to its year-end 2019 2P reserves of 70.9 MMboe1,2,3. These reserves are all attributed to Africa Oil's 50% shareholding in Prime. The Company achieved 2P reserves replacement ratios of 114% and 102% in 2020 and 2021 respectively. Read More
---
Empire Offshore Wind, a joint venture between Equinor and bp, has awarded a contract to Maersk Supply Service for charter of its newbuild wind installation vessel (WIV). This vessel, together with US constructed barges and tugs built and operated by Kirby Offshore Wind, will be used for the installation of the project's Vestas V236-15MW turbines.
The newbuild vessel is planned to be ready for operation for Empire Wind I and II in the mid-2020s. Maersk has developed the vessel concept, which will deliver installation of wind turbines by a Jones Act compliant spread. More
---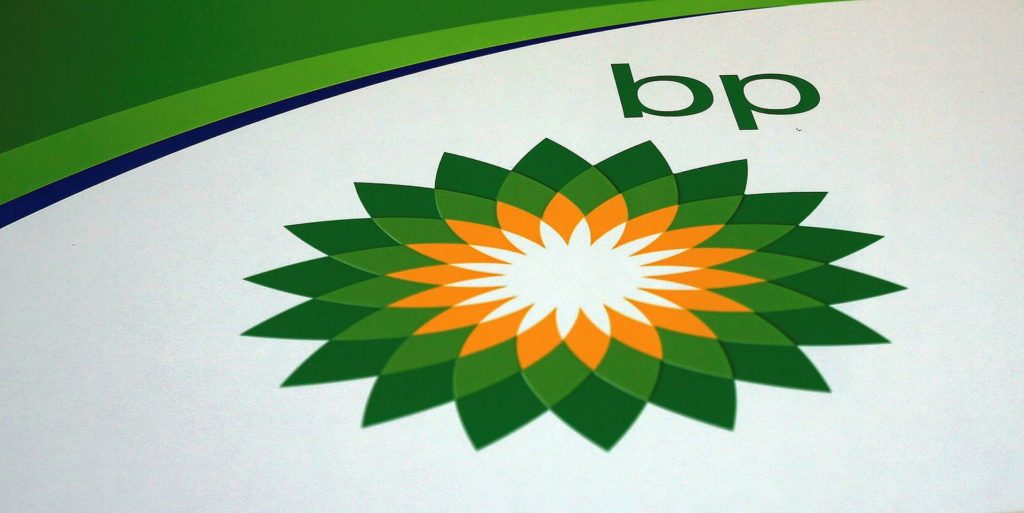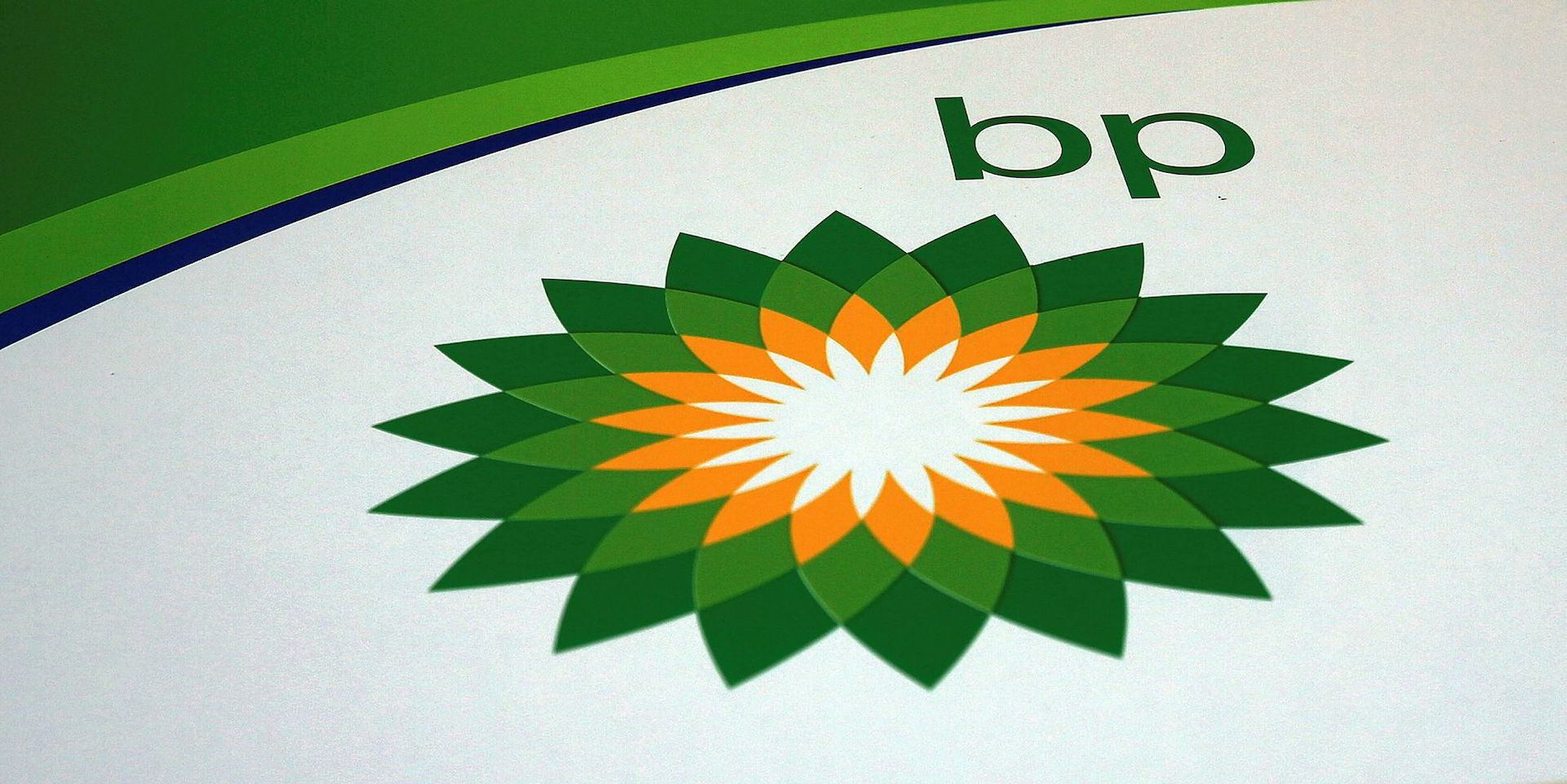 bp has today signed a memorandum of understanding (MOU) with Redcar & Cleveland College in Redcar, Teesside, to support the creation of a range of educational programmes to help equip people in Teesside with the green career skills needed for the future.
As part of the arrangement, bp will provide £50,000 in funding for the development of the new Clean Energy Education Hub at the College. The Hub will specialise in clean energy and renewable industry training for school leavers, apprentices and adult learners. The College and bp will together seek to develop a careers pathway plan based on skills demand for the proposed projects in the region, which will include higher education, apprenticeships and professional courses. It will respond to employers' needs through employer-led programmes, with the College drawing on bp's expertise and network to bolster opportunities for those entering or re-joining the local workforce. Read More
---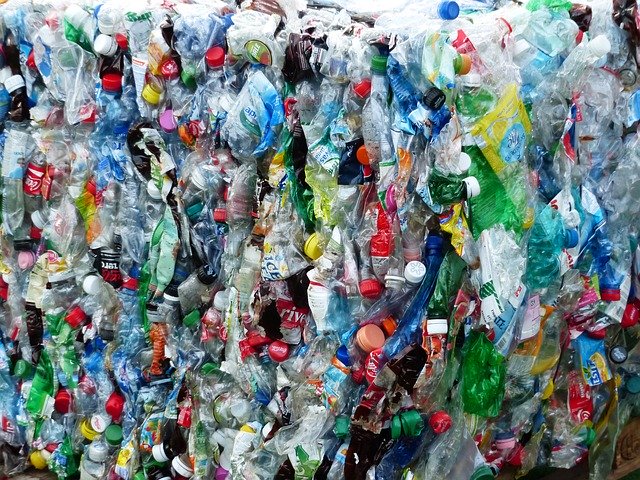 Neste is conducting a feasibility study to examine investing in capacity for processing liquefied waste plastic at its refinery in Porvoo, Finland. The goal is to scale up processing capabilities for liquefied waste plastic by implementing proprietary technologies to pretreat and upgrade liquefied waste plastic and integrating the technologies into the refinery operations. The targeted pretreatment and upgrading capacity of this first step is 400,000 tons per year. This development would be a major step towards Neste's target to process over 1 million tons of waste plastic per year from 2030 onwards. To produce drop-in petrochemical feeds from liquefied waste plastic (e.g. pyrolysis oil), intermediate refining is needed to remove detrimental impurities as well as optimize the chemical composition of the material. Read More
---
Oil and Gas Blends
Units
Oil Price $
change
Crude Oil (WTI)
USD/bbl
$106.70
Down
Crude Oil (Brent)
USD/bbl
$113.60
Down
Bonny Light
USD/bbl
$114.10
Down
Saharan Blend
USD/bbl
$116.44
Down
Natural Gas
USD/MMBtu
$5.42
Down
OPEC basket 28/03/22
USD/bbl
$113.39
Down
At press time 29th March 2022
---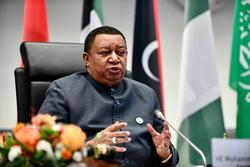 OPEC Secretary General, HE Mohammad Sanusi Barkindo, was named a Distinguished Fellow of the Atlantic Council in acknowledgement of his outstanding achievements as Secretary General of the Organization and contributions to the global energy community. Barkindo received this honour during a dinner hosted as part of the Global Energy Forum by the Atlantic Council in Dubai, UAE.
In his acceptance speech, the Secretary General highlighted that serving as Secretary General of OPEC has been an honour of a lifetime. Barkindo emphasized that he has witnessed both challenging and historic moments over the last six years, which have underscored time and again the importance of cooperation and teamwork. He also stressed that none of the achievements would have been possible without the tireless efforts of the OPEC Secretariat's staff members, highlighting their dedication and professionalism. Barkindo will become a Distinguished Fellow of the Council after he completes his second successful term as OPEC Secretary General on 1 August 2022. Read More
Neste Corporation's Board of Directors has appointed Matti Lehmus (born 1974) as President and CEO as of 1 May 2022. He succeeds Peter Vanacker, who will hold the position until 30 April 2022. Matti Lehmus holds a M. Sc. in chemical engineering and an eMBA. He joined Neste in 1998, and has held several key leadership positions during his career in both the oil products business and renewables. He has been a member of the Neste Executive Committee since 2009, and currently serves as Executive Vice President, Renewables Platform. Read More
---
---

CGG has been awarded a two-part Ocean Bottom Node (OBN) seismic imaging project by PXGEO over the Sapinhoá Shared Reservoir in the Santos Basin offshore Brazil. The resulting data will bring improved geological insight to the asset operator, Petrobras, to assist with better management of oil recovery and production development.
Peter Whiting, EVP, Geoscience, CGG, said: "With our unequalled track record of successful pre-salt OBN projects, CGG is without doubt the world's leading OBN seismic imaging company. Although imaging the pre-salt is always challenging, the experts at our dedicated Rio research center are recognized for their ability to develop technologies tailored to the needs of each individual project and deliver high-quality pre-salt 4D OBN results." The baseline 3D seismic survey acquired by the PXGEO Poseidon OBN crew, covering 575 sq km, is already being processed at CGG's Rio de Janeiro subsurface imaging center. Its highly experienced geoscientists are applying CGG's latest proprietary imaging technologies, including time-lag full-waveform inversion, internal multiple attenuation and least-squares migration, to resolve challenging structural uncertainties in the pre-salt and gain better insight into the reservoir's geomechanical behavior. CGG will process the 4D monitor survey after its planned acquisition, again by PXGEO, in 2023. Read More
---
What To Expect From This Week's OPEC+ Meeting. The OPEC+ group is set to meet on Thursday this week to determine the output levels for production beginning in May—and as volatile oil prices stick well above $100 per barrel, the group's decision could be their most influential one yet. Nevertheless, the market is mostly assuming that OPEC+ will stick with its pre-planned production quota hike of 400,000 bpd. On the off-chance that OPEC+ agrees to roll back their production curtailments by more than the planned 400,000 bpd for May, the group is unlikely to meet such a new quota. In fact, it is unlikely to be able to ramp up output even to the 400,000 bpd that most think it will agree to, simply because it has yet to match the current level of quotas, let alone a higher one. OPEC+ has shown that they are uninterested in riding to the rescue of the market that is now battling high crude oil prices, which has spilled over into high gasoline prices—a worrisome reality for the Biden Administration. Despite pleas from the G7, IEA, and specifically the UK and the United States, Saudi Arabia and the UAE—both of whom are aligned in the OPEC+ agreement with Russia—have given the oil beggers the cold shoulder. Read More
---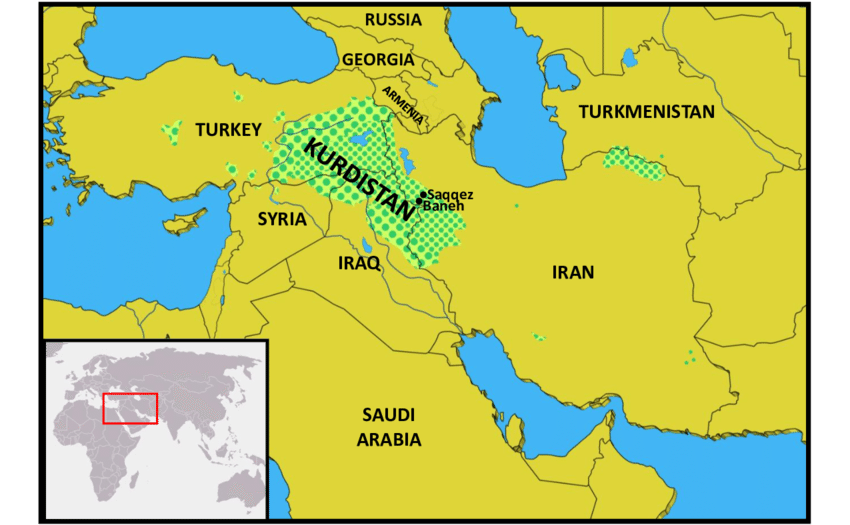 The semi-autonomous Iraqi region of Kurdistan has the capacity now to make up for at least some of the shortfalls of oil in Europe if the federal Iraqi government supports Kurdistan, Masrour Barzani, Prime Minister of the Kurdistan Region of Iraq, said on Monday.
"We in Kurdistan have the capacity now to make up for at least some of the shortfalls of oil in Europe if our partners in Baghdad are prepared to work with us," Barzani said on Twitter, conveying part of his speech at the Atlantic Council Global Energy Forum in Dubai today.
"We will become a net exporter of gas to the rest of Iraq, Turkey, and Europe in the near future, and help meet their energy security needs," Barzani said. "I'm confident that Kurdistan will soon become an important source of energy for the world's growing demand," the Kurdish prime minister added. Read More
---
Japan's Idemitsu Kosan has suspended new Russian coal trades for Japanese end-users' imports amid uncertainty over payment settlements and the possibility of logistics disruptions, a company spokesperson told S&P Global Commodity Insights March 29. Read More–>
---
Oil and gas will always play a role in global energy requirements, according to the Undersecretary for Energy and Petroleum Affairs at the UAE Ministry of Energy and Infrastructure. "There are lot of organisations, individuals and institutions that have their own perceptions on when oil will hit its peak. Some even today believe that we are at that stage. Others believe that over the next 10 to 15 years is when we will see oil hitting its peak. The demand and requirement for oil and gas will always remain. It's not just going to disappear. But investments should continue in the oil and gas sector," Sharif Al Olama, said during a panel discussion at the Global Energy Forum on Monday. Read More
---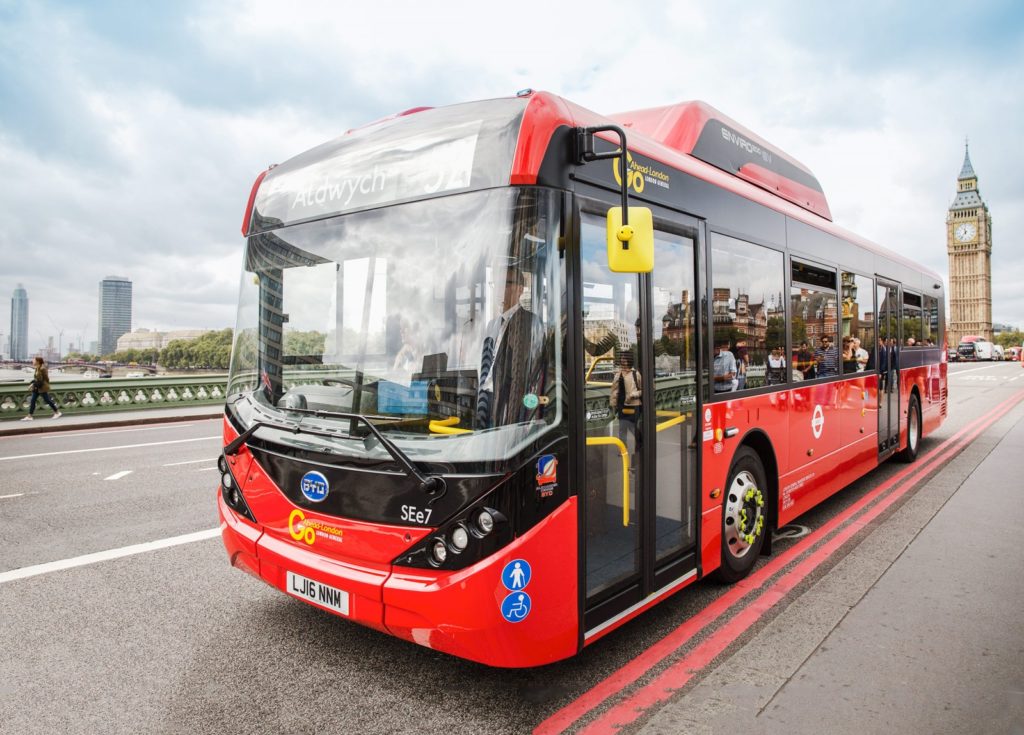 SMMT statement on zero emission bus funding and consultation
Greater funding for zero emission buses will be massively welcomed as the sector has had a torrid time because of the pandemic. With plummeting passenger numbers, cash strapped operators have been unable to fund new vehicles, stalling fleet renewal. New, zero emission buses help entice more passengers back on board, and help address environmental concerns, especially in our towns and cities, while giving a boost to British automotive manufacturing. However, while some cities are already deploying these new vehicles, we need more cities to get on board quickly, so the promised funding must flow through local authorities urgently and on to operators to place new orders.
Ending the sale of new fossil-fuelled buses and coaches will, however, require even more extensive investments. Dedicated infrastructure – above and beyond what has been pledged this week for electric car usage – will be required if, as seems likely, buses are to be the first heavy vehicle segment to decarbonise. The coach sector, meanwhile, will also need a dedicated and complete package of measures, including incentives, plus suitable parking and charging provision across the UK. Read More
---
North America recorded a total decrease of 29 rigs this week.

Region
Period
Rig Count
Change from Prior
U.S.A
25th March 2022
670
+7
Canada
25th March 2022
140
-36
International
February 2022
813
—
Baker Hughes
---
---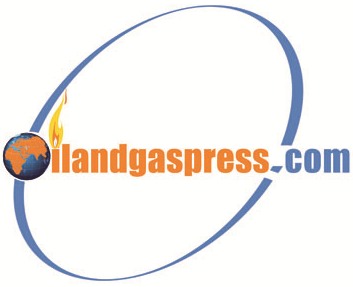 OilandGasPress Energy Newsbites and Analysis Roundup |Compiled by: OGP Staff, Segun Cole @oilandgaspress.
Disclaimer: News articles reported on OilAndGasPress are a reflection of what is published in the media. OilAndGasPress is not in a position to verify the accuracy of daily news articles. The materials provided are for informational and educational purposes only and are not intended to provide tax, legal, or investment advice.
Submit a Press Release