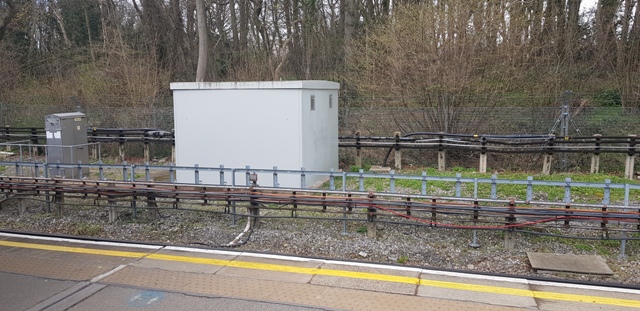 Energy News to 4 Apr. 2022. OPEC daily basket price stood at $104.90/bl, Fri. 1st April 2022
At the Extraordinary 183rd Meeting of the OPEC Conference held via videoconference, the Conference, in a short meeting, approved with immediate effect, the replacement of the International Energy Agency (IEA) with Wood Mackenzie and Rystad Energy as secondary sources used to assess OPEC Member Countries crude oil production.
---
The Russia/Ukraine conflict has penetrated deep into global crude and product markets. Producers, traders, shippers, refiners and even consumers are all having to adapt to shifting crude and product flows – and pricing. Our Refining analysts Alan Gelder, Mark Williams and Gerrit Venter guided me through what's happening and how they think things will play out. First, very little Russian crude and product volumes have been kept from the market. Oil, like gas and coal, is exempted from official sanctions, though the US, Japan and South Korea have imposed import bans. Many countries and companies are aiming to reduce their dependence on Russian crude and products by the end of 2022. Around 1.0 million b/d out of total Russian crude exports of 4.6 million b/d is now self-sanctioned. These are mostly Urals barrels destined for European refineries Read More
---
OPEC+ Ditches IEA Data, Sticks to Modest Oil Output Increase
The IEA said in an emailed statement its data and analysis was "rigorous and objective" and its monthly update on OPEC+ oil production would be made available to the public to support transparency.The IEA advises Western governments on energy policy and has the United States as its top financier. Read More
---
Cleantech Solar has commissioned a 1 MW on-site rooftop solar PV system at the manufacturing facility of Senior Aerospace Thailand in Laem Chabang. The project provides solar power to Senior Aerospace under a long-term Power Purchase Agreement (PPA), signed between Senior Aerospace (Thailand) Ltd., a subsidiary of Senior Aerospace plc – an international manufacturer of high-technology components and systems for the principal original equipment manufacturers in the worldwide aerospace, defence, land vehicle and power & energy markets, and Cleantech Solar, a leading provider of renewable energy solutions to corporations in Southeast Asia and India.
The solar power plant's 1,296 PV modules are expected to generate over 18 GWh of clean electricity during the lifetime of the project, which will avoid over 10 kilotonnes of CO2 emissions, thereby helping the manufacturer to reduce energy costs and contribute to a sustainable environment. Cleantech Solar will now maintain and operate the PV system during the term of the agreement. Read More
---
OX2 takes the next step in its European expansion by acquiring two portfolios in Greece with a total installed capacity of more than 500 MW.
The portfolios contain solar and onshore wind projects in different development stages and diversified across various regions of the country. OX2 will develop the projects with experienced local co development partners with a track record of more than 4 GW authorized projects in the country. "Greece is a very interesting market for OX2. About 20 percent of the electricity consumed in Greece is imported and 15 TWh of lignite will be replaced by 2028. The country has strong resources and high ambitions for deploying renewable energy and projected to install more than 5 GW of solar and more than 3 GW of wind by 2030. OX2 can create long-term impact and accelerate the energy transition with its expertise in developing renewable energy projects attractive to investors.", says Paul Stormoen, CEO, OX2 AB. Read More
---
Nasdaq Stockholm´s listing committee has approved OX2 AB's (publ) ("OX2") application for admission of the company's shares to trading on Nasdaq Stockholm's main list. The approval is subjected to customary conditions. The first day of trading on Nasdaq Stockholm is expected to be on Wednesday April 6, 2022. Due to the listing on the main market, OX2 will be delisted from Nasdaq First North Premier Growth Market and the last day for trading on Nasdaq First North Premier Growth Market is expected to be Tuesday April 5, 2022.
The shares will be traded in the Large Cap segment and the ticker (OX2) as well as the ISIN-code (SE0016075337) will remain unchanged. Shareholders of OX2 will not need to take any actions in connection with the admission to trading on Nasdaq Stockholm. There will be no new shares issued in connection with the listing. More
---
GE Renewable Energy announced that it has been selected by OX2 as the supplier for the 146 MW Klevberget wind farm, located in Ånge, Sweden. The project, which will use 24 turbines from GE's Cypress onshore wind platform, represents GE's fifth Cypress project with OX2 and includes a 35-year full-service contract.
The Swedish wind farm will operate the Cypress turbines at 6.1 MW, with a rotor diameter of 158m. The installation of the wind turbines at the project site will commence in Q2 2023 and the turbines are scheduled to be fully commissioned and operational in the second half of 2023. Read More
---
Oil and Gas Blends
Units
Oil Price $
change
Crude Oil (WTI)
USD/bbl
$100.20
Up
Crude Oil (Brent)
USD/bbl
$105.10
Up
Bonny Light
USD/bbl
$107.00
Down
Saharan Blend
USD/bbl
$108.65
Down
Natural Gas
USD/MMBtu
$5.74
Up
OPEC basket 1/04/22
USD/bbl
$104.90
Down
At press time 4 April 2022
---
GE Renewable Energy's Grid Solutions unveiled the world's first 420 kV, 63 kA g3 gas-insulated substation (GIS) circuit-breaker1 prototype. The g3 circuit-breaker was presented to a group of leading transmission utilities from across Europe, at a recent virtual roundtable event. The performance achieved by the prototype means that the industry will soon have a viable SF6-free alternative for high voltage products. GE's 420 kV fully g3 gas-insulated substation (GIS), which includes the g3 circuit-breaker, is expected to be commercially available in 2023. Read More
---
As the first full month in the post-Ukraine-invasion era draws to an end, we highlight how much Russia struggles to place oil barrels, with clear cutbacks already visible in product exports. Things are unlikely to improve any time soon, and refinery run cuts are a reality while crude production shut-ins are imminent, if not already happening as well. The role of China, India and a few other countries (potentially) willing to take extra Russian oil is small and slow, when compared to the swift reaction by a huge majority of buyers, many of which Russia terms "unfriendly countries". Read More Vortexa
---
---
KBR (NYSE: KBR) announced today that Umberto della Sala will not seek re-election to the company's board of directors at the annual shareholder meeting in May. Sir John A. Manzoni KCB has been nominated to fill the board position and will stand for election at the May meeting.
Della Sala has been a member of KBR's board of directors since 2015, serving on the Compensation and Sustainability and Corporate Responsibility Committees.
Manzoni currently serves as the Chair of SSE, a UK utilities company, and is Chairman of the Atomic Weapons Establishment, a non-departmental UK government body central to the country's nuclear defense strategy. In addition, he is as a nonexecutive director of Diageo plc, a British multinational beverage company, and serves on the Global Leadership Council of the Said Business School at the University of Oxford. Past industry experience includes tenure as Chief Executive of the UK Civil Service and as Permanent Secretary of the Cabinet Office from 2013 to 2020. Manzoni spent 25 years at BP, including as Chief Executive of Gas and Power and later as Chief Executive of Refining and Marketing. He also joined BP plc's main board in 2003. From 2007 to 2012, he was President and Chief Executive of Talisman Energy, a global exploration and production company based in Canada. And he also served on the board of SABMiller from 2005 to 2014. Read More
---
Neste has closed the grant agreement process with CINEA and the European Commission, following the earlier announced positive EU Innovation Fund grant decision of EUR 88 million to Neste's clean hydrogen project at the Porvoo refinery in Finland. The 'SHARC' project introduces electrolysis and carbon capture and storage (CCS) solutions that allow the quick and efficient reduction of greenhouse gas emissions at the refinery. Neste's project is in the feasibility phase with no final investment decision made yet and with the planned start of the operations around the mid 2020s.
With this transformation project, a reduction of more than 4 million tons of CO2 emissions can be achieved at the Porvoo refinery in the first 10 years of operation. The project would strongly contribute to reaching both Finland's and the EU's climate targets by accelerating the green transition and has a significant role in Neste's target of carbon neutral production by 2035. Read More
---
At IEA Ministerial Meeting, global energy leaders vow to strengthen energy security and accelerate clean energy transitions. Global energy leaders met in Paris this week for the International Energy Agency's 2022 Ministerial Meeting, sending a strong message of unity on the need to strengthen energy security, reduce market volatility, and accelerate clean energy transitions worldwide.
Chaired by US Secretary of Energy Jennifer M. Granholm, the two-day meeting of energy and climate ministers representing more than 40 governments from around the world took place amid the severe energy market turmoil and energy security concerns triggered by Russia's unjust and unprompted invasion of Ukraine last month. Yaroslav Demchenkov, Ukraine's Deputy Minister of Energy for European Integration, attended the meeting in person as a special guest, and Ukrainian Minister of Energy Herman Halushchenko participated virtually in one of the plenary sessions. Read More–>
---
The International Energy Agency's 31 Member Countries agreed on Friday to a new release of oil from emergency reserves in response to the market turmoil caused by Russia's invasion of Ukraine, underscoring their strong and unified commitment to stabilizing global energy markets.
The agreement was reached at an Extraordinary Meeting of the IEA Governing Board, which was held at the Ministerial level and chaired by US Secretary of Energy Jennifer Granholm. The details of the new emergency stock release will be made public early next week. The agreement follows the previous action taken by IEA Member Countries, announced last month, to which they pledged a total of 62.7 million barrels. The IEA Ministers reiterated their concerns about the energy security impacts of the egregious actions by Russia and voiced support for sanctions imposed by the international community in response. Ministers expressed their solidarity with the people of Ukraine and their democratically elected government in the face of Russia's appalling and unprovoked violation of Ukraine's sovereignty and territorial integrity. The Governing Board also encouraged member countries to support Ukraine in the supply of oil products. The Ministers noted that Russia's war in Ukraine continues to put significant strains on global oil markets, resulting in heightened price volatility. This is taking place against a backdrop of commercial inventories that are at their lowest level since 2014 and a limited ability of oil producers to provide additional supply in the short term. Ministers also noted the particular difficulties in diesel markets. Read More
---
The impact of Covid-19 has reversed progress on access to electricity and clean cooking while slowing vital improvements in energy efficiency, according to the International Energy Agency's latest update of data and projections related to key aspects of the UN Sustainable Development Goals. However, renewable energies have shown resilience to the shock caused by the pandemic. Even if renewables maintain their rapid growth, and if access and efficiency improvements recover to their pre-pandemic pace, these measures will still lag the rate of improvement needed to achieve both universal energy access by 2030 and net zero emissions by 2050, according to the IEA analysis SDG7: Data and Projections Read More
---
International Rig Count is up 2 rigs from last month to 815 with land rigs down 4 to 621, offshore rigs up 6 to 194.

Region
Period
Rig Count
Change from Prior
U.S.A
1st April 2022
673
+3
Canada
1st April 2022
124
-16
International
March 2022
815
+2
Baker Hughes
---