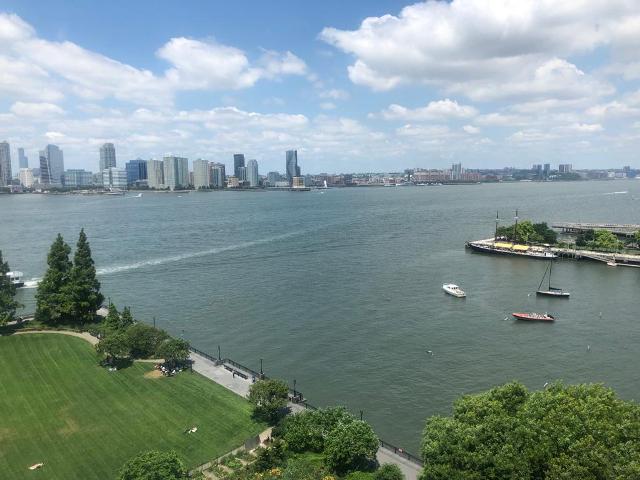 Energy News today, WTI Crude stood at $111.10/bl
Oil prices continued to climb as EU leaders have not yet figured a way out of this and so the pain continues at the pump across the globe as Russia continues its reletless assault on Ukraine.
---
The Nigeria Development Update (NDU) is a World Bank report series produced twice a year around Spring and Fall. The NDU assesses recent economic and social developments and prospects in Nigeria, and places these in a longer-term and global context. It also provides an in-depth examination of selected economic and policy issues and an analysis of Nigeria's medium-term development challenges. It is intended for a wide audience, including policy makers, business leaders, financial market participants, and the community of analysts and professionals engaged in Nigeria's evolving economy. Nigeria has a great opportunity now to a more flexible exchange rate system, but cautioned that the steps should be gradual and graduated.
"Favorable external conditions (oil prices being the highest in nine years) provide an opportunity to adjust the exchange rate reflective of market dynamics. Allowing further gradual adjustment in the IEFX rate, where the CBN manages the price would help eliminate misalignment and alleviate persistent FX pressures. Read More
---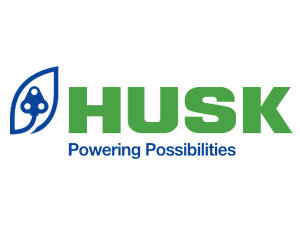 Husk Power Systems, the leading net-zero energy company serving rural Africa and Asia and operator of the largest fleet of community solar-hybrid microgrids, today announced its "Nigeria Sunshot Initiative", a multiyear effort to benefit at least 2 million Nigerians with reliable, renewable energy by 2026.
The initiative consists of a three-part strategy: 1) demonstrating accelerated microgrid deployment at scale, 2) improving livelihoods by providing financing for the purchase of energy efficiency appliances (for both households and MSMEs) and 3) catalyzing greater local socio-economic development by rolling out productive use activities, including agri-processing and cold storage.
"Husk Power will do its utmost to support federal, state and local governments to deliver on Nigeria's goal of universal electrification by 2030," said Olu Aruike, Country Manager of Husk Nigeria. "With more than 90 million Nigerians still living without access to energy, the Nigeria Sunshot is a real-world demonstration that the microgrid industry is ready to scale, and drive rural economic growth with a net-zero, resilient solution." Read More–>
---
Inconsistent Fuel Quality Problem Solving Abilities of SulNOxEco™ Fuel Conditioner in Long Haul Trucking routes throughout Africa
The board of the directors of the Company (the "Board") is pleased to announce that the Company's South African Independent Sales Organisation Fuel Fusions South Africa, reports positive results from new customer, Zanospan, based in Johannesburg, South Africa. Zanospan operates a fleet of trucks performing extremely long-haul freight runs throughout Africa, as long as 10,000km for a round trip, and experiences regular problems with inconsistent fuel quality. Zanospan initially purchased enough SulNOxEco™ Fuel Conditioner to treat 400,000 litres of diesel and has now adopted SulNOx across its entire fleet, a testament that SulNOx can resolve fuel problems extensively experienced across continent-wide travel. Read More
---
SulNOx distributor ElimiNOX Limited has appointed an exclusive distributor in the USA, operating under the ElimiNOX banner as ElimiNOX USA, with minimum purchase targets starting at $500,000 per year, rising annually over a period of 5 years to a minimum of $5 million. As the biggest market in the world, this is further evidence of the global appetite for an immediate solution to increased fuel savings, whilst reducing carbon emissions. Once again, we would like to congratulate ElimiNOX for their continued, and exponential, success. Read More
---
Cheniere Energy, Inc. announced that its Board of Directors has made a positive Financial Investment Decision ("FID") with respect to the 10+ million tonnes per annum of LNG Corpus Christi Stage 3 Liquefaction Project ("CCL Stage 3") and has issued full notice to proceed to Bechtel Energy Inc. ("Bechtel") to continue construction on CCL Stage 3, which began earlier this year under limited notice to proceed.
"Reaching FID on Corpus Christi Stage 3 represents an important milestone for Cheniere as we move forward on this significant growth project, which will strengthen our market-leading LNG infrastructure platform, provide much-needed volumes to the global LNG market by the end of 2025, and create long-term value for our stakeholders," said Jack Fusco, Cheniere's President and Chief Executive Officer. "I would like to recognize the Cheniere team, our financial partners, our EPC partner Bechtel and our long-term customers for their demonstrated teamwork, commitment and execution, all of which were critical elements in the successful commercialization and financing of CCL Stage 3. CCL Stage 3 is supported by a truly global portfolio of long-term customers and reflects the call for investment in natural gas infrastructure around the world to support environmental priorities and long-term energy security." Read More
---
A trial which saw 100 drivers across the Midlands, South West England and South Wales use their electric vehicles to power their homes and the local grid has successfully concluded. Electric Nation, an Innovation project of Western Power Distribution (WPD), in partnership with CrowdCharge, has demonstrated that EV drivers can reduce their energy bills by using vehicle to grid charging. Uniquely, the Electric Nation V2G trial had a number of electricity providers and tariffs, including British Gas, and was able to show how tariffs influence charging behaviour.
The project has proven that vehicle to grid charging works both from a technical point of view, and from the perspective of customer acceptance. It has also shown that EV owners can charge at off-peak times when energy is cheaper and greener, and by using V2G, they can sell this energy back into the grid, or use it in their home, to help minimise energy demand at peak times. This can help take the stress off the electricity grid and enable low-cost renewable energy to be used in the home when grid prices and the carbon content of electricity are high.
Participants who also had solar panels were able to charge their EVs with free 100% renewable energy. The trial allowed participants to transfer this green energy from the EV to the home at peak times, so further reducing demand on the grid. Read More
---
LG Chem announced its plan to produce hydrogen as a key component of its long-term 2050 Net Zero corporate sustainability goal. Aligned with this goal, South Korea's largest chemical company said it would establish a plant in Daesan, Korea, with the capacity to produce 50,000 tons of hydrogen annually by the second quarter in 2024. This plant will be the first LG Chem site to produce pure hydrogen, apart from those earned as off-gases.
"The establishment of our hydrogen plant and CO2 circulation system is an effort to create a sustainable future for our petrochemical business by achieving carbon neutrality," said Noh Kug-lae, head of Petrochemical Business at LG Chem. "Hydrogen will allow us to convert our petrochemical pyrolysis to a more sustainable low-carbon process."
The new plant employs technology which converts methane to hydrogen by creating a chemical reaction under high-temperature steam. Hydrogen will be made from methane off-gases generated by the naphtha cracking center (NCC) in the process of producing feed-stocks. These hydrogen will then be depolymerized under high-temperature to be used as fuel again.
Construction of LG Chem's hydrogen plant is expected to commence in the first half of 2023 and scheduled for completion by the second quarter of 2024. Once fully operational, LG Chem expects the plant to reduce carbon emissions by 140,000 tons annually – equivalent to 1 million newly-planted trees – by replacing methane used in the NCC process with high-purity hydrogen, which does not create carbon dioxide (CO2) during combustion.
The petrochemical industry produces base chemicals such as ethylene, propylene and buta-diene which are made by breaking down naphtha at high temperatures. Methane is commonly used as a heat source for the NCC process which generates a large amount of carbon emis-sions. More
---
Between May and June 2022, Neste and Finnish driving school Ajotunti.fi studied the impact of driving style and driving instruction on climate emissions. According to a recent consumer survey* of 1,000 Finns, 54% of respondents believe they drive in a climate-friendly way, while as many as one in four cannot say whether their driving style is climate-friendly. As part of the project, Neste and Ajotunti.fi carried out driving tests with driving school students, which showed that driving in a more climate-friendly way can reduce emissions and fuel consumption by as much as 6–15%, depending on the driving style. From a skills perspective, just 15 minutes of driving instruction can make a significant difference.
"Existing solutions for drivers to reduce emissions include lower-emission fuels or vehicles, but we also need many more solutions in addition to these. Our study proved the impact of driving lessons on emissions from driving. Our project also aims to provide a stimulus for making climate-friendly driving a more important part of driving instruction, both in Finland and abroad. If the entire age group participating in driver's education received the same guidance, the full impact on the future driving culture would be significant," says Mika Hyötyläinen, Vice President, Marketing Communications, Data & Digital, Marketing and Services at Neste. Read More
---
Nel ASA (Nel, OSE: NEL) calls for an Extraordinary General Meeting to be held on 2 August 2022 at 15:00 (CET).
Please find the convening notice attached. Relevant documents and link for registration are made available on www.nelhydrogen.com. The extraordinary general meeting will be held as a physical event at Skøyen Atrium, Askekroken 11, 0277 Oslo, Norway.
At the annual general meeting in 2022, it was proposed that the Board was granted one generic authorization to increase the Company's share capital, and another authorization limited for use in connection with incentive programs. Such authorizations require the support from at least 2/3 of the votes cast to be approved. The generic authorization received the required support, but the proposed authorization for incentive programs did not. The Board considers it in the shareholders' interests that granted options under existing option programs may be settled in shares rather than in cash, and has therefore decided to present the matter again for renewed consideration by the shareholder meeting. At the same time, it is specified that the proposed authorization is limited for use in connection with already granted options under discontinued option programs. Read More
---
Neste Corporation has made the final investment decision to invest into new renewable products production capacity in Rotterdam. The decision is based on demand for renewable products growing substantially with customers' higher climate ambitions.
Neste's current 1.4 million ton capacity for renewable products in Rotterdam is the largest in Europe. The Rotterdam refinery expansion investment of approximately EUR 1.9 billion will expand Neste's overall renewable product capacity by 1.3 million tons per annum, bringing the total renewable product capacity in Rotterdam to 2.7 million tons annually, of which sustainable aviation fuel (SAF) production capability will be 1.2 million tons. The company's target is to start up the new production unit during the first half of 2026.
"The investment in the expansion of our Rotterdam refinery strengthens our global leading position in renewable products. It also marks an important step in ensuring our future competitiveness and our renewables' growth strategy execution as it will bring a substantial amount of renewable diesel, SAF and renewable feedstock for polymers and chemicals to our sustainability-focused customers," says Matti Lehmus, President and CEO of Neste.
"This investment will further strengthen our competitive advantages which are based on the global optimization of our production and waste and residue raw material usage. With our proprietary NEXBTL™ technology, high quality renewable products can be refined flexibly from a wide variety of lower quality waste and residues. The new production line – together with our Singapore expansion – will be best in class in terms of energy efficiency and raw material flexibility," continues Lehmus. Read More
---
Oil and Gas Blends
Units
Oil Price $
change
Crude Oil (WTI)
USD/bbl
$111.10
Up
Crude Oil (Brent)
USD/bbl
$116.70
Up
Bonny Light
USD/bbl
$118.50
Up
Saharan Blend
USD/bbl
$117.73
Up
Natural Gas
USD/MMBtu
$6.50
Up
OPEC basket 24/06/22
USD/bbl
$112.35
Up
At press time 28 June 2022
---
Neste has purchased the European rights to Alterra Energy's liquefaction technology, further solidifying the company's efforts to advance chemical recycling. Alterra Energy is a US-based company that has developed a proprietary thermochemical solution for liquefaction of hard-to-recycle plastic. In Akron, Ohio, the company is already running an industrial-scale facility that transforms end-of-life plastics into an intermediate product, which can be further refined into raw material for new plastics and other petrochemical products. Read More
---

Lundin Energy AB announces an update to the guidance for its renewables business, expected to trade under the new name, Orrön Energy AB ("Orrön Energy"), from 1 July 2022.
Updated guidance on capital expenditure
Capital expenditure guidance for the second half of 2022 is updated to approximately MUSD 10 from MUSD 20 as previously announced, due to phasing of project activities at the Karskruv wind farm from the third quarter to the second quarter of 2022. Total future capital costs for the Karskruv project are now estimated at around MUSD 90, compared to MUSD 100 as previously announced. Orrön Energy confirms its cash position at 1 July 2022 will be 130 MUSD, as previously announced.
---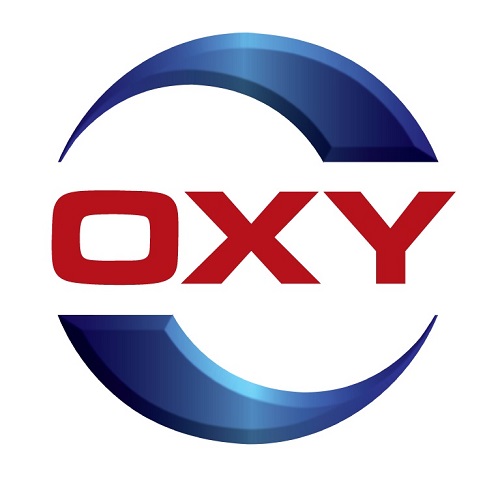 1PointFive, a subsidiary of Occidental's (NYSE: OXY) Low Carbon Ventures (OLCV) business, and Manulife Investment Management today announced that OLCV and Manulife entered into a lease agreement for approximately 27,000 acres of timberland in Western Louisiana. The agreement provides 1PointFive with access to subsurface pore space and surface rights to develop and operate a carbon sequestration hub, with access to permanently store industrial carbon emissions. Two Class VI injection permits, required by the EPA for geologic sequestration, have already been filed for the site.
The lease agreement is a pivotal step in 1PointFive's strategic vision to develop carbon capture and sequestration hubs, some of which are expected to be anchored by Direct Air Capture (DAC) facilities.
Manulife Investment Management's acreage offers excellent storage capacity within proximity to point source industrial emitters, who would otherwise emit carbon dioxide to the atmosphere. 1PointFive would also like to recognize New Dawn Energy, which is a Manulife land lease partner, and has been cooperative and supportive of the project. Read More
---
Argentine President Alberto Fernandez met with Li Zhen, chairman of Gotion High-tech, and his delegation at the presidential residence in Olivos, he explicitly supported Chinese investment in Argentina, and praised Gotion High-tech's multiple industrial investments will promote the development of Argentina's new energy industry. The two sides also had friendly exchanges on the "Targets of Carbon Peak and Carbon Neutralization" strategy, the new energy vehicle industry, the Sustainable Transportation Act and the joint venture between Gotion High-tech and Corven, a well-known American auto parts manufacturer, to establish electric bus batteries and other topics. Read More
---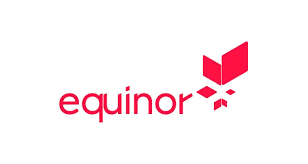 Equinor and SSE Thermal are stepping up ambitions to contribute to decarbonisation in the UK. The companies are buying power company Triton Power from Energy Capital Partners (ECP), an energy-transition infrastructure investor, and are starting preparations to use hydrogen in the Saltend Power Station.
The key plant included in the purchase of Triton Power is the Saltend Power Station with an installed capacity of 1.2 GW. This is a conventional combined cycle gas turbine (CCGT) that uses natural gas. The main role of this power plant today is to provide electricity during periods of low output from solar and wind. Equinor and SSE Thermal are now starting work on preparing the power plant to use up to 30 percent hydrogen from 2027, with an ambition to eventually increase to 100 percent hydrogen operation.
The hydrogen could come from Equinor's H2H Saltend hydrogen project, which would reform natural gas into hydrogen by carbon capture and storage, capturing more than 95 per cent of its CO2 content. Saltend Power Station would then become an anchor customer for the hydrogen project. With the purchase, Equinor and SSE Thermal could thus begin to decarbonise flexible power generation and at the same time contribute to triggering production of low carbon hydrogen for industrial purposes as well. Read More
---
---
U.S. Rig Count is 753 with oil rigs up 10 to 594, gas rigs up 3 to 157 and miscellaneous rigs unchanged at 2. Canada Rig Count is 154, with oil rigs flat at 104, gas rigs down 2 to 50
Region
Period
Rig Count
Change from Prior
U.S.A
24 June 2022
753
+13
Canada
24 June 2022
154
-2
International
May 2022
817
+11
Baker Hughes
---
Saipem and BW Energy signed a Memorandum of Agreement ("MoA") for the sale of the FPSO Cidade de Vitoria, currently owned by Saipem and operated for Petrobras in the Golfinho field offshore Brazil.
The sale of the FPSO is subject to the closing of the acquisition by BW Energy of the 100% operating working interest in the Golfinho field from Petrobras ("Golfinho transaction closing") expected to occur in the first quarter 2023.
Under the MoA, BW Energy will pay Saipem 73 million USD of which 25 million USD is due at the Golfinho transaction closing, 13 million USD is due at FPSO takeover and customs clearance, expected in 2023, and 35 million USD will be paid in 18 monthly instalments following the takeover.
Considering the terms of the Golfinho transaction, the current lease and operate contract between Saipem and Petrobras – which would have expired in February 2023 – has been extended until the FPSO takeover, or June 2024, whichever comes first.
This agreement is in line with the assumptions of the 2022-25 strategic plan. Read More
---