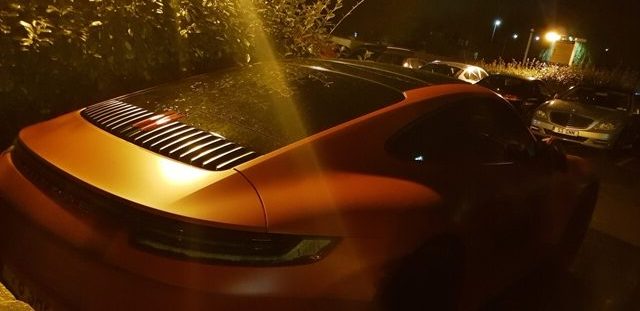 Energy / Renewable Transition News Digest, Oil and Gas, Press, 3rd Dec. 2021
WTI for January delivery rose 43 cents to $66 a barrel as of 1:06 p.m. in New York
Brent for February settlement rose 30 cents to $69.17 a barrel
---
The commodity sector traded lower for a second week in response to fresh demand and growth worries triggered by the new Omicron coronavirus variant. In addition, the US Federal Reserve, as mentioned in our latest update, officially changed its focus from job creation to battling surging inflation, thereby raising the prospect for an accelerated reduction of stimulus and rising interest rates. The two-week loss measured by the Bloomberg Commodity Index reached the highest level since March 2020, but it could have been quite a bit worse if OPEC+ hadn't successfully managed to 'sell' another production increase to the market.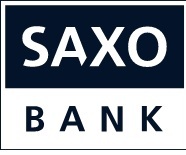 Natural gas prices around the world continue to diverge with US prices collapsing to near $4 per MMBtu while in Europe the price of Dutch TTF benchmark gas remains stuck above $30 per MMBtu driven by tight supply and strong cold weather demand. Gas prices in the US on the other hand have come under pressure from milder-than-normal weather and rising production, and this week it drove a 22% price drop, the biggest weekly drop since 2014. While the EU is already witnessing a major energy crisis which could get worse, should we see another cold winter, the US has seen its inventory levels held in underground caverns return to their long-term average, thereby almost completely ruling out the risk of winter shortages.
Crude oil witnessed a very volatile week with traders having to grapple with the risk of another virus-related drop in demand, the recent SPR release announcement and not least the response from the OPEC+ group of producers meeting on Thursday to set their production target for January. Before then, the price of Brent crude oil had slumped by 21% from the October high with very wide trading ranges reflecting a deep uncertainty in the market with prices jumping around as the Omicron news flowed ebb and flowed between bad and less bad.
Heading into Thursday's meeting, the market had built up expectations the group would come out defending oil prices by reducing or potentially even cancelling the January production increase. Instead, they managed to pull off a remarkable feat by supporting the price while at the same time raising production by the usual 400k barrels per day. Read More
---
Commodity Prices
Units
Price $
change
Crude Oil (WTI)
USD/bbl
$68.44
Up
Crude Oil (Brent)
USD/bbl
$71.91
Up
Bonny Light
USD/bbl
$69.12
Down
Natural Gas
USD/MMBtu
$4.13
Down
OPEC basket 02/12/21
USD/bbl
$70.03
Down
At press time 3rd December 2021
---
Shell said Dec. 2 it was cancelling its plans for the major Cambo oil project in the UK West of Shetland area following a barrage of criticism including from Scottish leaders, saying the economics of the project were insufficiently strong and it was worried about delays. Read More
---
The news of omicron has sparked serious concern about the immediate prospects of oil demand, hence the price drop last Friday that plunged Brent crude and WTI about $10 lower. Now all eyes are on OPEC+ and its decision. The pandemic remains the one decisive factor for prices. Read More
---
Region
Period
No. of Rigs
Change
U.S.A
3rd December 2021
569
+0
Canada
3rd December 2021
180
+9
International
Nov.2021
817
+17
Baker Hughes International Rig Count: +17 to 817 rigs
International Rig Count is up 17 rigs from last month to 817 with land rigs up 7 to 628, offshore rigs up 10 to 189.
International. Rig Count is up 148 rigs from last year's count of 669, with land rigs up 119, offshore rigs up 29.
U.S. Rig Count is unchanged from last week at 569 with oil rigs unchanged at 467, gas rigs unchanged at 102, and miscellaneous rigs unchanged at 0.
U.S. Rig Count is up 246 rigs from last year's count of 323, with oil rigs up 221 gas rigs up 27 and miscellaneous rigs down 2.
The U.S. Offshore Rig Count is down 2 to 13, unchanged year-over-year.
Baker Hughes Rig Count: Canada +9 to 180 rigs.
Canada Rig Count is up 9 from last week to 180, with oil rigs up 7 to 113, gas rigs up 2 to 67.
Canada Rig Count is up 78 rigs from last year's count of 102, with oil rigs up 73, gas rigs up 5. Read More
---
AFC Energy has been working with VARD, ABB and ZeroCoaster partners since June 2021 with the emphasis on integrating a modular, containerised Ammonia cracker design from AFC Energy, alongside the Company's proprietary high energy dense "S" Series fuel cell technology to create a fully marinised power generator fuelled by zero carbon Green Ammonia. The design is capable of both retrofit and new build craft.

Green Ammonia has been highlighted as a key fuel to support the decarbonisation of the global maritime industry with estimates suggesting the fuel could be used to decarbonise up to 25-30% of maritime fleets. As an alkaline fuel, adoption of AFC Energy marinised alkaline fuel cell and cracker modules aim to enable a highly efficient, low-cost power solution to displace incumbent bunker fuel.
By using simulation-driven-ship design, VARD has developed economic and technical key performance indicators for the adoption of Green Ammonia and fuel cell technologies on ships. Read More
---
AFC Energy (AIM: AFC), a leading provider of hydrogen power generation technologies, is pleased to announce the appointment of Monika Biddulph as a non-executive director with immediate effect. Monika, who holds a PhD in Experimental High Energy Physics from the ETH Zurich, brings over 20 years' experience in both technical and commercial areas within international technology businesses including general management, IP licensing, marketing and technical roles. Until August 2018, Monika was a member of the Senior Leadership Team IP Product Groups at Arm Holdings plc. Read More
---
Iraq's Ministry of Oil has announced preliminary oil exports for November of 98,192,317 barrels, giving an average for the month of 3.273 million barrels per day (bpd), up from the 3.120 million bpd exported in October. The exports from the oilfields in central and southern Iraq amounted to approximately 95,860,149 barrels; we are still awaiting details of exports from Kirkuk, and via road to Jordan.
Revenues for the month were $7.590 billion at an average price of $77.333 per barrel. Read More
---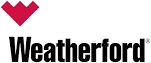 Weatherford International plc announced it was awarded a three-year digital oilfield contract from one of the digital leaders in the upstream industry, Kuwait Oil Company ("KOC"), aiming to support its digital transformation strategy in North Kuwait Heavy Oil field and for deploying its Integrated Enterprise Excellence Platform across KOC. The award also includes instrumentation, real-time monitoring, and production optimization and assurance of wells to enable KOC to optimize its production and workover plans.
The project scope will support KOC in performing heavy oil wells analysis, model tuning, well design, asset optimization, surveillance and forecasting, and integrating with different E&P applications. Read More–>
---
Chandra Asri, Indonesia's largest integrated petrochemical company, has launched its second world-scale petrochemical complex in Indonesia (CAP2 project) in response to the growing demand for domestic petrochemical products and reducing the dependence on imports.
The CAP2 complex will increase the company's total production capacity from 4.2 million tons to more than 8 million tons per year. This is expected to provide a stimulus for the local downstream petrochemical industry reducing the import burden and supporting job creation as well as the Making Indonesia 4.0 ambition which aims to see Indonesia become one of the 10 biggest economies by 2030.
To support Chandra Asri in achieving its ambitions, Wood has been awarded a contract with the petrochemical giant to deliver Front-End Engineering Design (FEED) on the CAP2 complex. Wood will prepare FEED for HDPE, PP, Jetty and Tank Farm as well as project interface management. Read More
---
Seadrill Limited and the Issuer announce the publication of a Fleet status report for the Seabras Sapura JV.
The Issuer continues to take steps to give effect to the restructuring of the Issuer and its 12.0% senior secured notes due 2025 (the "Notes") as contemplated by the Restructuring Support Agreement entered into between the Issuer and certain of its subsidiaries and approximately 81% of holders of the Notes, dated July 2, 2021. The restructuring of the Issuer is expected to be implemented through a pre-packaged Chapter 11 process. For further details, please refer to the Previous Announcements.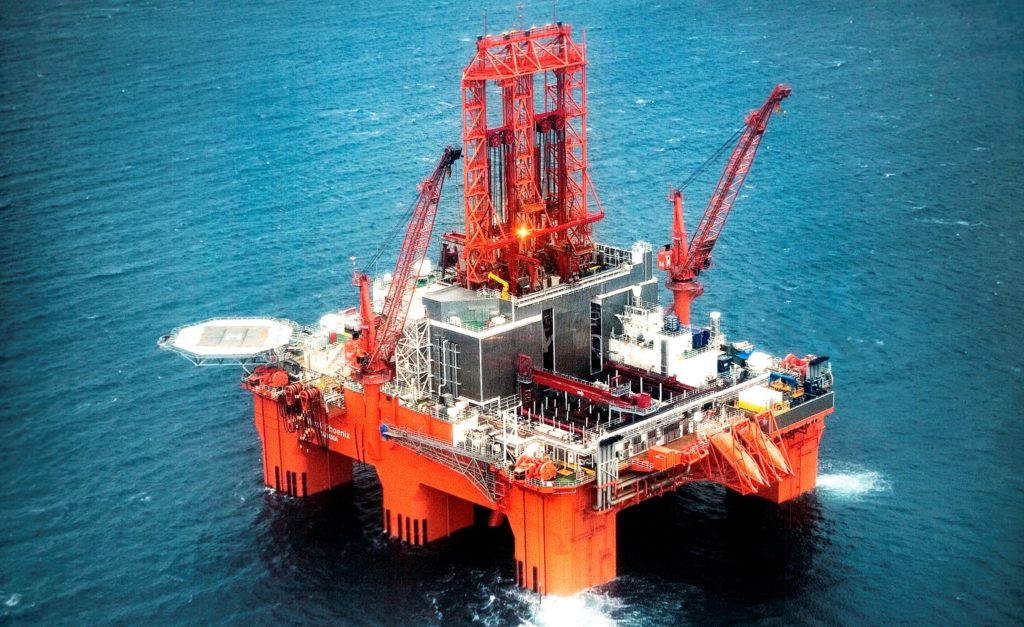 This announcement relates to the Seabras Sapura JV, a 50:50 JV of the Issuer, and has no relation to Seadrill Limited's plan of reorganisation (the "Plan") and therefore is not expected to impact the recoveries existing shareholders of Seadrill Limited will receive under the Plan. Consummation of the Plan is subject to a number of customary terms and conditions, including court approval, which was obtained on October 26, 2021. Read More
---
Many components are needed to tackle climate change and reach environmental milestones such as meeting the goals of the Paris Agreement. One of those components is the right workforce, large enough and with the necessary skills and knowledge to take on the green energy jobs of a low-carbon future. In 2020, the renewable energy sector employed 11.5 million people around the world, but as the industry continues to expand that workforce will only grow. Last year, a National Grid report found that in the UK alone, 120,000 jobs will need to be filled in the low-carbon energy sector by 2030, to meet the country's climate objectives. That figure is expected to rise to 400,000 by 2050. Read More
---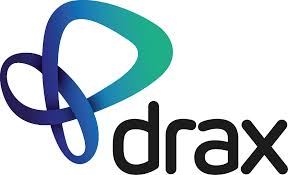 In the UK, Drax Group's biomass and pumped storage generation assets have continued to play an important role providing stability to the UK power system at a time when higher gas prices, European interconnector issues, and periods of low wind have placed the system under increased pressure. The Group's strong forward sold position means that it has not been a significant beneficiary of higher power prices from these activities in 2021 but has been able to increase forward hedged prices in 2022 and 2023. Read More
---
The board of directors of SulNOx announced that LocoSoco Group plc ("LocoSoco") has agreed to become an Independent Sales Organisation ("ISO") for the SulNOx Group. LocoSoco promotes eco-friendly, sustainable and ethically sourced products & services. The team provide the tools, technologies and products to support those people, businesses and communities that want to make a difference.
LocoSoco create, source and distribute products and technologies that contribute to sustainability in a way that creates shared wealth. LocoSoco already work with large organisations, retailers, channel partners and public bodies. Read More
---
Retailers are continuing to put up fuel prices when they should reduce them in line with savings in wholesale oil prices, the RAC motoring services organisation has claimed.
In response to concerns about the Omicron variant, oil prices fell by around $10 a barrel last week.
But this reduced wholesale fuel price has not been reflected at the pumps.
Retailers added on average another 3.1p to a litre of unleaded petrol and 2.7p to diesel in November.
The RAC said this hike in petrol prices was "completely unjustified", with larger retailers making a "shocking" profit. The RAC has urged the government to intervene and said the chancellor's fuel duty freeze last month is not enough. Read More
---
Most News articles reported on OilAndGasPress are a reflection of what is published in the media. OilAndGasPress is not in a position to verify the accuracy of daily news articles. The materials provided are for informational and educational purposes only and are not intended to provide tax, legal, or investment advice. OilAndGasPress welcomes all viewpoints. Should you wish to provide a different perspective on the above article, please email us info@OilAndGasPress.com