Energy top stories to 02/08/22. OPEC daily basket price stood at $106.80/bl, 01 August 2022
WTI for September delivery dropped $4.73 to settle at $93.89 a barrel in New York
Brent for October settlement declined $9.98 to settle at $100.03 a barrel
---
Oil and Natural Gas Corp. Ltd (ONGC), has signed an agreement with renewables major Greenko to undertake renewable energy, green hydrogen, and green ammonia projects jointly. Greenko harnesses green hydrogen potential by using low-cost RE power for green hydrogen production. More
Egypt has signed a memorandum of understanding with an Indian company to build a green hydrogen factory in the Suez Canal Economic Zone, a cabinet statement said on July 27.
According to the MoU, Indian ReNew Power Private Limited will build a factory to produce 20,000 tons of green hydrogen a year, with investments worth $8 billion. Read More
---
Africa's key oil exporters unlikely to benefit from OPEC's higher quotas
Only Algeria seems on the right track for larger oil outputs-Oxford Economics
Oil production in Nigeria declined by more than ten percent in Q2 2022 to an average of 1,170,000 bpd compared 1,310,000 bpd in the previous quarter. Oil revenues have dropped from $35.4m in May to $0.4m in June 2022, the report said. Since Feb 2021, the gap between Nigeria' oil output and Opec quota has been widening due to oil supply disruptions and other security issues, showed a graph cited in the briefing. Read More–>
---
Nissan e.dams secured two top-10 finishes at the London E-Prix, with Sébastien Buemi sixth on Sunday and Maximilian Günther eighth on Saturday in the penultimate event of the 2021/22 ABB FIA Formula E World Championship.
The team showed strong pace at the ExCeL London exhibition centre in Formula E's most unique race, with part of the circuit based inside the arena.
In Round 13 on Saturday, German driver Günther progressed into the Duels for the first time in Season 8, eventually qualifying in sixth. He was running in the same position and battling with cars around him before running out of power in the final few corners, crossing the line in eighth. Having originally finished ninth, Buemi was demoted to 11th after picking up a five-second penalty. Read More
---
Golar LNG's 2nd Quarter 2022 results will be released before the NASDAQ opens on Thursday, August 11, 2022. In connection with this a webcast presentation will be held at 1:00 P.M (London Time) on Thursday August 11, 2022. Read More
---
Golar LNG Limited ("Golar") announces today that Perenco Cameroon S.A. ("Perenco") and Société Nationale des Hydrocarbures ("SNH"), together the customer of FLNG Hilli ("Hilli"), have elected to exercise 0.2 million tons per annum ("MTPA") of their optional Dutch Title Transfer Facility ("TTF") linked production volumes from 2023 to July 2026, continuing Hilli's 2022 production volume of 1.4 million tons per annum.
The tariff for the 0.2 MTPA from January 2023 to July 2026 is linked to TTF gas prices. Based on current average 2023 TTF gas prices ($45.49/MMBtu) the 0.2 MTPA of production can generate US$135 million of incremental annual Adjusted EBITDA to Golar. For each US$1.00/MMBtu change in TTF, this Adjusted EBITDA will increase (or decrease) by US$3.2million. The total value of the 0.2 MTPA production from 2023 until July 2026 is approximately $267 million in Adjusted EBITDA to Golar based on current TTF forward prices.
Hence Hilli will continue with three components to its Adjusted EBITDA generation; a fixed tariff, a Brent oil linked tariff, and a TTF gas price linked tariff. At current forward prices for 2023, Golar's share of annual distributable Hilli Adjusted EBITDA is expected to be approximately $286 million (fixed tariff of $65 million, Brent oil linked earnings of $86 million, and TTF linked earnings of approximately $135 million). Golar's share of total annual debt service for Hilli's contractual debt is approximately $50 million (debt amortization of approximately $29 million and interest of approximately $21 million). Hilli is therefore expected to generate significant free cash flow to equity for the reminder of the fixed contract. Golar may enter into hedging transactions to reduce the sensitivity of the commodity linked components of Hilli's future earnings, as we have done in 2022.
Golar CEO Karl Fredrik Staubo commented: "We are pleased to see continued TTF linked gas volumes from Hilli through the rest of the existing contract, maturing in July 2026. These confirmed additional volumes combined with Hilli's outstanding operational track record will add significant free cash flow generation near term with no incremental capex". Read More
---
The U.S. Department of Energy (DOE) announced the launch of the Cadmium Telluride Accelerator Consortium—a $20 million initiative designed to make cadmium telluride (CdTe) solar cells less expensive, more efficient and develop new markets for solar cell products. CdTe solar cells were first developed in the United States and are the second-most common photovoltaic technology in the world after silicon. Without strengthened domestic manufacturing capacity, the U.S. will continue to rely on clean energy imports, exposing the nation to supply chain vulnerabilities while simultaneously losing out on the enormous job opportunities associated with the energy transition. The Consortium's efforts to spur technological advancements will increase America's competitiveness, bolster domestic innovation, and support clean electricity deployment supporting President Biden's goal of achieving a net-zero economy by 2050. Read More
---
Pantheon Resources plc, with a 100% working interest in all of its oil projects spanning c. 153,000 acres adjacent and near to transportation and pipeline infrastructure on the Alaska North Slope ("ANS"), is pleased to provide an update on the Alkaid #2 well.
Alkaid #2 Well – Target Vertical Depth Reached
· The Alkaid #2 pilot hole has now reached a total vertical depth of 8,584 feet ('ft'), with a measured depth of 8,950 ft, having encountered multiple oil bearing reservoirs in all three targeted formations in the well: (i) the Shelf Margin Deltaic, (ii) the Alkaid Anomaly, and (iii) the deeper, untested extension of the Alkaid Anomaly ("Alkaid Deep").
· Initial analysis indicates significant improvements in reservoir quality which could potentially lead to a material upgrade of the current resource for all targeted horizons.
· Analysis of data received to date confirms the Company's ability to accurately predict the presence of light oil bearing reservoirs using 3D seismic data, geological and geophysical capabilities, further enhancing confidence in development planning and expected outcomes.
· All reservoirs were encountered on prognosis at predicted depths with reservoir quality exceeding pre-drill expectations.
· Alkaid #2 confirms more than 1,400 ft of gross continuous oil bearing strata throughout the section drilled below the regional top seal at 7,165 ft down to at least the 8,584 ft total vertical depth. Under instruction from the Alaska Oil and Gas Conservation Commission (AOGCC), drilling was stopped at 8,584 ft, despite not having reached the bottom of the Alkaid Deep section, to allow a sufficient margin to avoid contact with the high pressure HRZ zone and possible fault. Read More
---
Oceaneering International announces that its Subsea Robotics segment has been awarded a multi-year service contract supporting Petrobras projects off the coast of Brazil. This award continues to build on our success in growing our remotely operated vehicle (ROV) business in an important energy market.
Oceaneering will provide survey and ROV services for AKOFS Offshore's subsea equipment support vessel (SESV) Aker Wayfarer. The scope of work includes the provision of two Millennium® Plus work class ROVs, complete specialized tooling packages for each ROV, ROV personnel for simultaneous operations, and survey equipment and personnel. The contract is for four years plus options to extend.
Tiago Crespo, Director for Subsea Robotics Brazil and Rest of Americas, said: "We are delighted to work with AKOFS to support Petrobras's offshore activities. With AKOFS, this will be the first time we will be providing survey services for Petrobras on an SESV."
In addition to this latest service contract, we have been awarded work on 11 rigs offshore Brazil over the past 12 months. Read More
---
Petrobras confirms the discovery of natural gas accumulation in the Uchuva-1 exploratory well, drilled in deep waters of Colombia, 32 kilometers off the coast and 76 kilometers from the city of Santa Marta, in a water depth of approximately 830 meters.
The Uchuva-1 well was drilled in the Tayrona Block, with Petrobras as the operator (44.44% work interest), in partnership with Ecopetrol, with 55.56% work interest.
This discovery is the result of the consortium's actions to enhance the use of data through the application of new geological and geophysical technological solutions, added to the expertise in deepwater operations.
The Tayrona Block is in Petrobras' portfolio for active portfolio management and the opening of this new frontier is aligned with the company's strategic pillar of maximizing its value with a focus on exploration of deep and ultradeep water assets. The result achieved increases the prospects for developing a new frontier of exploration and production in Colombia. The consortium will continue its activities in the Tayrona Block, aiming to assess the dimensions of the new gas accumulation. Read More
---
Oil and Gas Blends
Units
Oil Price $
change
Crude Oil (WTI)
USD/bbl
$93.54
Down
Crude Oil (Brent)
USD/bbl
$99.35
Down
Bonny Light
USD/bbl
$118.10
Up
Saharan Blend
USD/bbl
$117.77
—
Natural Gas
USD/MMBtu
$8.12
Up
OPEC basket 29/07/22
USD/bbl
$106.80
Down
At press time 02 August 2022
---
Petrobras, following up on the release disclosed on 09/30/2020, informs that the Integrated Processing System (SIP) contract signed with Petrogal Brasil started operating today. The contract provides for Petrogal's access to the gas processing units, owned by Petrobras and located in the states of Rio de Janeiro and São Paulo, connected to the Integrated Flow System (SIE).
The implementation of the SIP allows companies producing gas in Brazil to sell their volumes directly to their customers. This movement is part of a set of actions that enables the diversification of agents, resulting in increased competition, in compliance with the commitments made by Petrobras to the Administrative Council for Economic Defense (CADE) in 2019.
The entry into operation of Petrogal's contract is another milestone in the opening of the natural gas market in Brazil and demonstrates the commitment of the partners and other agents involved to contribute to the development of a competitive and sustainable market in the country. In the future, other natural gas producing companies may join the SIP. Read More
---
Devon Energy Corp. (NYSE: DVN) announced its board of directors declared a fixed-plus-variable dividend of $1.55 per share based on the company's second-quarter financial performance. This record payout represents a 22 percent increase from the previous quarter.
As part of the second-quarter dividend announcement, the board approved an increase in the fixed dividend of 13 percent or $0.02 per share. The company's fixed-plus-variable dividend is payable on Sep. 30, 2022 to shareholders of record at the close of business on Sep. 12, 2022. Read More
---
U.S. Rig Count is up 9 from last week to 767 with oil rigs up 6 to 605, gas rigs up 2 to 157 and miscellaneous rigs up 1 to 5.
Canada Rig Count is up 9 from last week to 204, with oil rigs up 13 to 137, gas rigs down 4 to 67.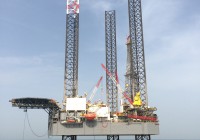 ---
OilandGasPress Energy Newsbites and Analysis Roundup |Compiled by: OGP Staff, Segun Cole @oilandgaspress.
Disclaimer: News articles reported on OilAndGasPress are a reflection of what is published in the media. OilAndGasPress is not in a position to verify the accuracy of daily news articles. The materials provided are for informational and educational purposes only and are not intended to provide tax, legal, or investment advice.
Please email us your industry related news for publication info@OilAndGasPress.com
Follow us: @OilAndGasPress on Twitter |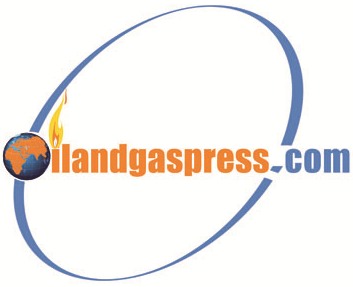 Oil and gas press covers, Energy, Climate, Renewable, Wind, Biomass, Sustainability, Oil Price, LPG, Solar, Marine, Aviation, Fuel, Hydrogen, Electric ,EV, Gas, News and Analysis