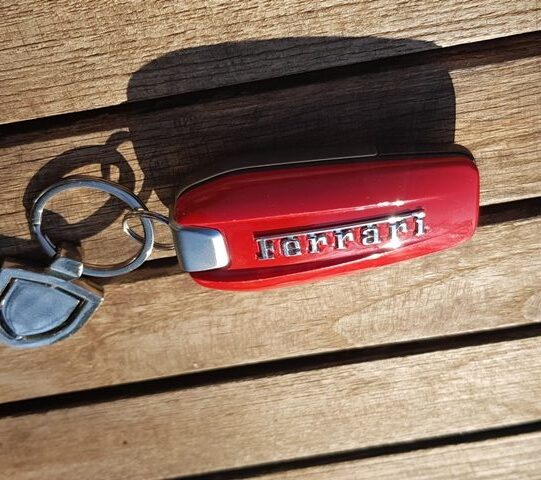 Energy top stories to 07 July 2022
Concerns of global recession could continue to put pressure on oil prices. Oil dropped by 2 percent on Wednesday. WTI closed under $100/b. WTI for August delivery fell 97 cents to settle at $98.53 a barrel in New York.
Brent for September settlement dropped $2.08 to settle at $100.69 a barrel.
---
Solar energy stored in 'sand batteries' could help get Finns through the long cold winter, which is set to be even tougher after Russia stopped its gas and electricity supplies.
The new technology has been devised by young Finnish engineers Tommi Eronen and Markku Ylönen, founders of Polar Night Energy, but could be used worldwide.
Though a number of other research groups are testing the limits of sand as green energy storage, the pair are the first ones to successfully rig it to a commercial power station.
Around 100 tonnes of the fine stuff, piled high inside a silo, went live at a power plant in the southwestern town of Kankaanpää in late May – just as Putin cut the country off in retaliation for joining NATO. Read More
---
Octopus Energy Group's generation arm, one of the largest renewable energy investors in Europe, is accelerating its European expansion, entering the Dutch green generation market just weeks after breaking ground in Germany. This makes The Netherlands the 14th country Octopus Energy Group operates retail or generation assets in.
Octopus Energy Generation's fund management team acquired the Borssele V offshore wind farm, operated by Eneco. It consists of two large Vestas wind turbines – each as tall as the Gherkin building in London – located in the Dutch North Sea. These are the largest turbines in Octopus' portfolio. It is part of the Borssele wind farm zone which is made up of five wind farms with a combined total capacity of 1.5 GW.
The 19 MW capacity Borssele V wind farm has been operational since 2021. Dutch green energy company Vandebron is the offtaker, supplying the green power generated by the wind farm to customers in the Netherlands. The wind farm creates enough energy to power 25,000 homes a year, offsetting 16,000 tonnes of carbon emissions – the same as taking 10,000 petrol cars off the road. Octopus bought it from a consortium of sellers including Van Oord. Borssele V has also pioneered world-first offshore wind innovations, including a method for securing turbine foundations as well as technologies to promote more marine biodiversity around turbines*. Read More–>
---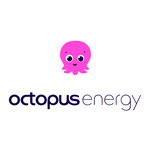 Octopus Electric Vehicles has launched what the company calls an "all-you-need" EV package that provides drivers with the car, charger and energy tariff , and which the company intends to bring to customers in the US also.
Octopus Electric Vehicles launches new EV package in the UK
The Electric Vehicle disruptor – part of the Octopus Energy Group – has opened up its electric car offering to millions of new drivers in the UK and the States, where it is setting up a second country base. The new personal electric vehicle (EV) package follows the success of Octopus Electric Vehicles' salary sacrifice scheme, to which 1,500 businesses have signed up in the last 15 months. Read More
---
Equinor invites analysts with coverage of the company to provide estimates for the second quarter adjusted results.
Equinor publishes second quarter 2022 financial results on 27 July. Every quarter ahead of the earnings announcement, Equinor collects earnings and production estimates from the equity analysts covering the company. These numbers become a proxy for what the market expects in terms of Equinor's results and are published as "consensus" a week prior to the actual release. The invitation to send estimates contains information on some relevant factors for Equinor's quarterly results as well as other information. Some of these items are preliminary Read More
---
U.S. Navy Expeditionary Sea Base (ESB) ships continue to take on additional mission sets as the service builds the class of ships to enhance its forward presence, drone command and control systems, helicopter take-off capabilities, and operational staging activities.
The Navy has now embarked upon building its eighth ESB in a clear effort to expand its ability to stage operations at sea. ESBs operate with four MH-53E helicopter landing spots, rigid inflatable boats, and hangar space for additional aircraft. The ships are also configured for berthing and facilitating special operations missions. Given these features, ESBs are likely to be in great demand in vital areas like the Pacific.
"ESBs are equipped with a four-spot flight deck and hangar and are designed around four core capabilities: aviation facilities, berthing, equipment staging support, and command and control," a recent National Steel and Shipbuilding Company report noted. Read More
---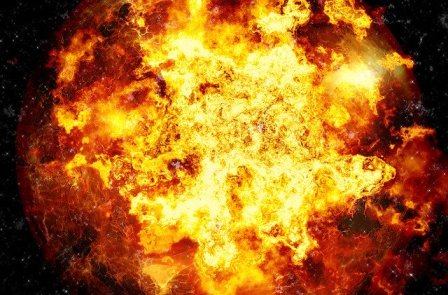 An explosion erupted at Kazakhstan's biggest oil field Tengiz, just days after the country's president had reassured the EU it would step up its delivery of oil to Europe.
At least two workers died and three were injured in the blast, according to local reports.
Kazakh police opened a criminal investigation into the explosion at the facility operated by the country's top oil venture Tengizchevroil, in which Chevron holds a 50 per cent stake. The causes of the mystery explosion are under investigation, but preliminary information indicated the fireball occurred during a hydrotest of a pipe with atmospheric gas.Read More
---
U.S. gasoline prices are starting to slide, AAA data showed on Wednesday. The average price of a gallon of gasoline in the United States has fallen to $4.779, AAA data shows—a decrease of nearly 9 cents per gallon on the month.
According to Gas Buddy's Patrick De Haan, the downward trend could continue in the coming days and weeks, with "thousands of stations falling back under $4 per gallon," De Haan said in a Wednesday tweet. The states that should see the most relief at less than $4 per gallon are South Carolina, Georgia, Mississippi, Louisiana, Arkansas, Texas, Alabama, Tennessee, and North Carolina, he said.
Gasoline prices continue to be worrisome for the Biden Administration, whose party faces critical mid-term elections this fall. In a recent ABC News/Ipsos poll, 74% of Americans reported that gas prices are an important factor in how they will vote in the fall. It will be the first midterm to contend with a gasoline price hike of this magnitude.
The Biden Administration has released 146 million barrels of crude oil from the nation's stockpiles since taking office in order to curb high prices at the pump for American drivers, but gasoline prices are still up $1.645 per gallon from a year ago, AAA data shows, when gasoline prices were just $3.134 per gallon. U.S. refineries are running near-maximum capacity at 95%, and some of the barrels being released from the SPR are now heading overseas. More
---
Electricite de France (EDF) will be fully nationalized under new government plans in France, the prime minister said on Wednesday.
The French state currently controls 83.88 percent of EDF's share capital, with 15 percent with institutional and individual investors.
"I confirm to you today that the state intends to control 100% of EDF's capital," Prime Minister Elisabeth Borne told the Parliament, as carried by Reuters, in her speech outlining priorities for the government. Shares in EDF (EPA:EDF) traded in Paris jumped by 6 percent after Borne's speech on Wednesday. Read More
---
Tom Fulton, Head of Renewables and Mooring Development at Acteon, explains to Recharge, the leading source in global renewable news, how his team leverages decades of energy industry experience in project development to deliver end-to-end execution for floating offshore wind.
Floating offshore wind (FOW) projects are challenging from start to finish, and many developments that are taking shape today are in uncharted territory. The complexity of FOW installations complicates project execution, and developers recognize that taking a project from inception to production requires dedicated and knowledgeable partners that can not only see the big picture, but also understand the myriad challenges that must be resolved along the way.
Tom Fulton knows what it takes to tackle a technically challenging energy project, and the successes achieved by Acteon and his integrated team demonstrate their ability to solve problems and deliver results.
According to Fulton, the biggest benefit of partnering with Acteon is working with experts who can contribute value across the complete lifecycle of a project, from conception, initial site investigations, engineering, through installation, integrity management and maintenance, to decommissioning. "Having access to this kind of comprehensive expertise means we can help optimize designs that deliver the best value in terms of total installed cost," he says.
The Acteon team comprises geophysicists and survey experts, who can assess installation sites to determine the best placement for anchors, as well as engineers with the expertise in advanced systems and global analysis to provide concept selection guidance for moorings, cables, and hulls. Read More
---
Polar Night Energy's first commercial sand-based high temperature heat storage is now in operation at Vatajankoski power plant area. The heat storage, which has a hundred tons of sand inside, is producing low emission district heating to the city of Kankaanpää in Western Finland. BBC made a story about Polar Night Energy's heat storage solution. Read More
---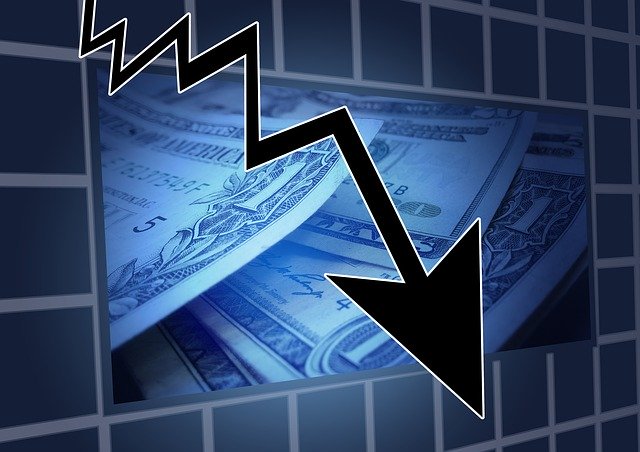 Oil and Gas Blends
Units
Oil Price $
change
Crude Oil (WTI)
USD/bbl
$99.13
Down
Crude Oil (Brent)
USD/bbl
$101.30
Down
Bonny Light
USD/bbl
$118.10
—
Saharan Blend
USD/bbl
$117.77
—
Natural Gas
USD/MMBtu
$5.56
Down
OPEC basket 05/07/22
USD/bbl
$114.30
—
At press time 07 July 2022
---
---
International Rig Count is 824 with land rigs down 3 to 621, offshore rigs up 10 to 203.
U.S. Rig Count is 750 with oil rigs up 1 to 595, gas rigs down 4 to 153 and miscellaneous rigs unchanged at 2.
Canada Rig Count is 166, with oil rigs up 5 to 109, gas rigs up 7 to 57.
---
OilandGasPress Energy Newsbites and Analysis Roundup |Compiled by: OGP Staff, Segun Cole @oilandgaspress.
Disclaimer: News articles reported on OilAndGasPress are a reflection of what is published in the media. OilAndGasPress is not in a position to verify the accuracy of daily news articles. The materials provided are for informational and educational purposes only and are not intended to provide tax, legal, or investment advice.
Please email us your industry related news for publication info@OilAndGasPress.com
Follow us: @OilAndGasPress on Twitter |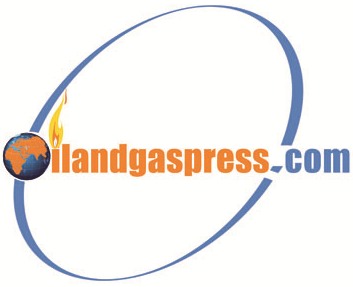 Oil and gas press covers, Energy, Climate, Renewable, Wind, Biomass, Sustainability, Oil Price, LPG, Solar, Marine, Aviation, Fuel, Hydrogen, Electric ,EV, Gas, News and Analysis